EXCLUSIVE: This is what the Apple iPhone 7 Plus will look like
New video leak shows off Smart Connector and dual-lens camera - but where's the headphone jack?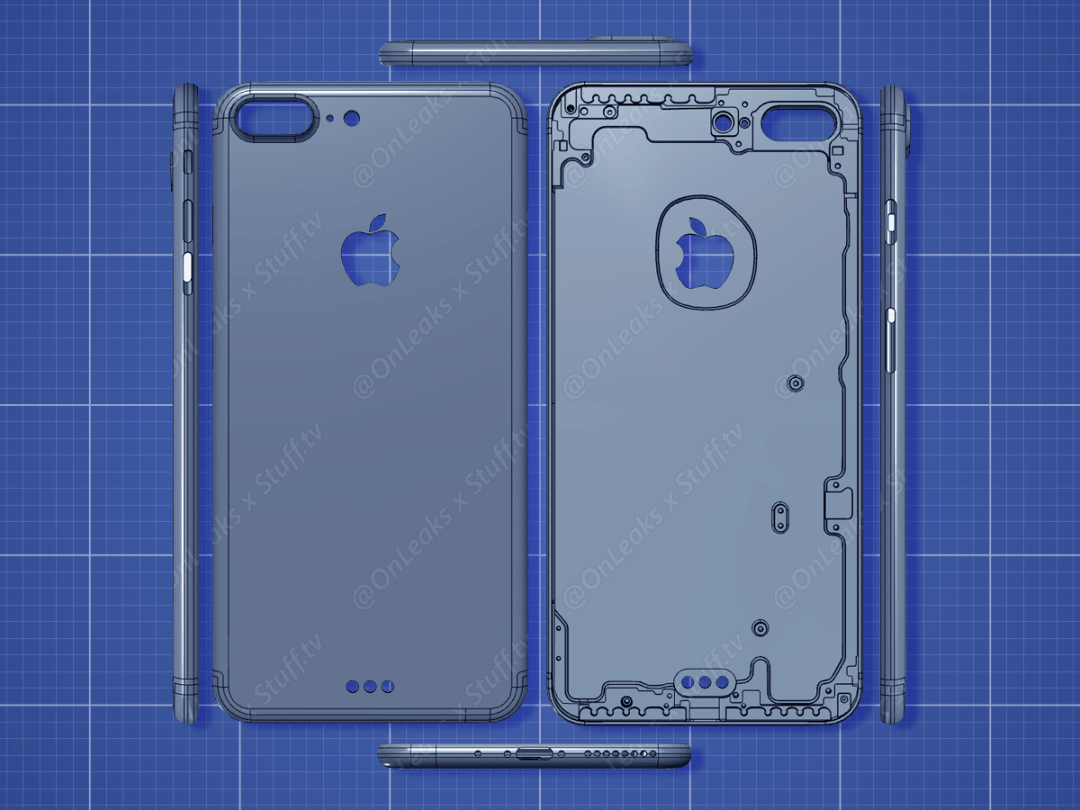 Forget renders and mockups – here's the best look yet at what the iPhone 7 Plus will look like when it arrives in September.
We've bagged the CAD files being used to make prototypes of Apple's upcoming smartphone sensation, which may well actually end up being called the iPhone 7 Pro, courtesy of @OnLeaks, AKA Steve Hemmerstoffer of Nowhereelse.fr.
With pics in hand, we can finally address some of the long-running rumours surrounding the iPhone 7 Plus – which, unfortunately, includes saying goodbye to the headphone jack.
As there's no 3.5mm cutout, it looks as if you'll have to switch out your headphones for a pair with a Lightning connector on instead. No word on whether Apple will be sticking a pair in the box, but we're guessing it's unlikely. That doesn't mean Apple's freed up space for a second speaker, either: our video shows there's still only one speaker, set to the right of the Lightning port.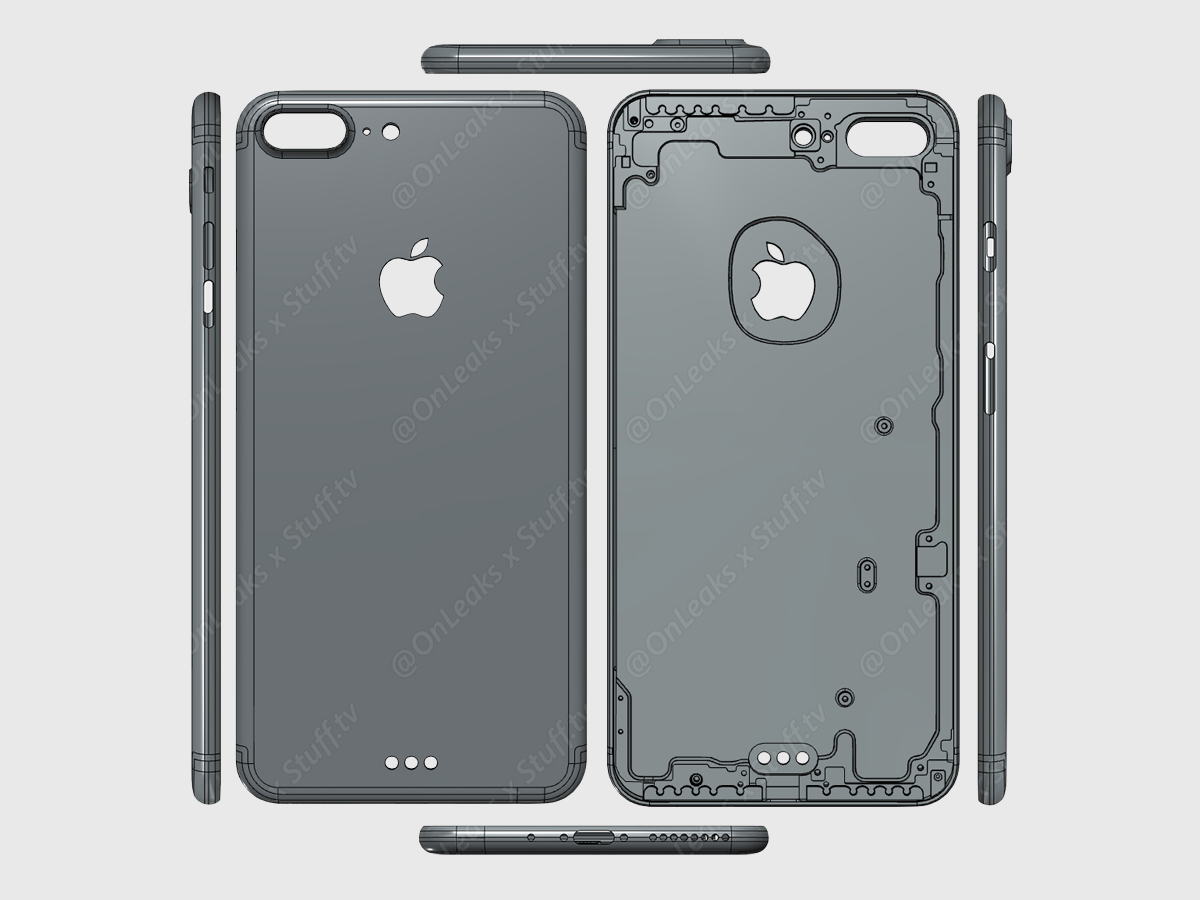 The back of the phone looks a lot neater, with the antenna bands moved to the top, bottom and sides instead, but it's the area around the camera cutout that's really interesting.
You can clearly see space for the dual-lens camera, which is apparently only visible on the designs of the iPhone 7 Plus/Pro but not those of the vanilla iPhone 7. We still don't know whether Apple will be using it for wide angle photography (as on LG's G5), improving image quality a la Huawei's P9, or for some kind of optical zoom tech, but it'll probably be enough to leave photography fans salivating over the more expensive model.
The biggest difference from the iPhone 6s? Those three holes near the bottom. We're hearing this is Apple's Smart Connector, which first appeared on the iPad Pro. It largely works with third-party keyboards on the iPad, but expect new accessories such as battery packs, camera grips, external speakers and high-quality DACS to make an appearance for the iPhone.
Yep, 2016 really looks like being the year of the modular smartphone.
Our source reckons the phone will measure 158.22×77.94×7.3mm – so exactly the same as the current iPhone 6S Plus. With no major design change in 2016, Apple can use the iPhone's 10th birthday next year as the perfect excuse for a complete overhaul.
How sure are we?
As with any leak, things could change between now and launch. Our CAD files were taken from a prototype, used during early March testing by Taiwanese Apple subcontractor Catcher Technology.
Still, @OnLeaks has a proven track record, bringing us early looks at the Galaxy S7, Galaxy Note 5 and iPhone SE months before they all launched. We're betting this is the top-spec iPhone 7 we'll be seeing in September.
Now there's just the matter of what Apple will be calling it…