Disposable hydrogen fuel cells for mobiles coming to a shop near you
Out of juice? For phone and tummy? Pop into your local newsagent and refill both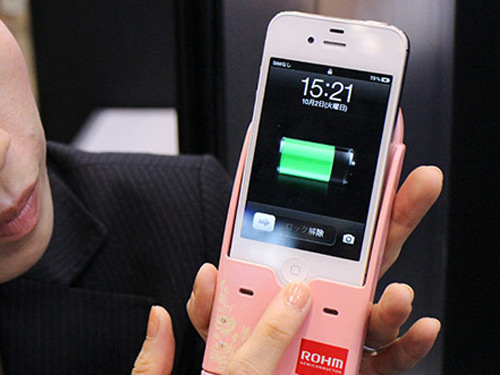 Remember when your Walkman ran out of battery? You just popped to a newsagent, bought some more batteries and carried on grooving down the street, blissfully unaware of your appearance. Mobiles could soon have a similar offering to banish your battery worries when Rohm's hydrogen fuel cell packs hit the shops.
Rohm has unveiled is hydrogen fuel cells at CEATEC in Japan. The USB-attachable juicepack offers 5Wh of power – enough to fully charge your mobile before throwing it away. And since it uses the reaction of a metal mineral with water it's eco-friendly too.
You can expect to see Rohm fuel cells landing in 2013 – here's hoping they're cheaper than a pack of AAs.
[Via Engadget]
You may also like
Stuff Office Cat's Diary 02/10/12
HTC One X and One S – Jelly Bean incoming