Daisy.si smart waterer means your houseplants will never die
This compact product, seeking Indiegogo funding, analyses soil moisture and releases water accordingly
Houseplants are universally acknowledged as (a) pretty nice to have around your gaff and (b) pretty much guaranteed to die unless you pay them careful attention.

Previously, lazybones plant lovers had to basically buy a cactus if they wanted some ultra-low maintenance greenery at home, but a new product seeking funding via Indiegogo aims to change all that.
Daisy.si is a compact, battery-powered all-in-one smart watering device consisting of a moisture sensor, a light sensor and a water dosing valve. It's waterproof too, so can be used in pots outside.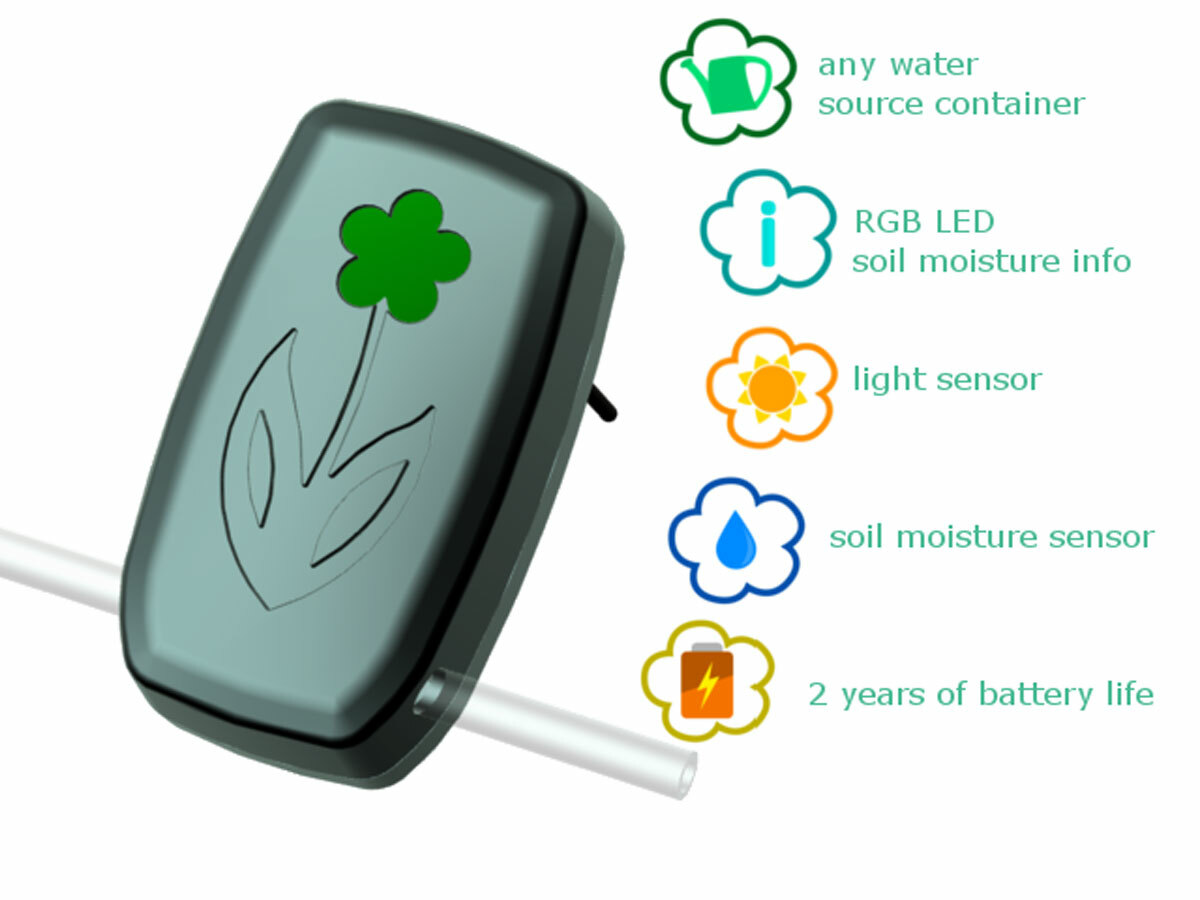 Place it in with a plant and rig it to a water source (a vase, placed at a higher level than the Daisy.si, will do the trick) and it'll continuously measure the moisture content of the soil, using that data to decide when to release water into the pot. A pair of AAA batteries will power it for around two years.
You can also control it via a phone, tablet or PC, thanks to a website that allows you to set the upper and lower limits for humidity, the amount of water that should be used, and (here's where the light sensor comes into play) whether water should be released during the day or night.
Daisy.si's Slovenia-based inventors are seeking US$18,000 in backing from Indiegogo users, and at the time of writing (with 39 days to go) have secured just over $4,000. Pledging at least $30 (£18) will get you one of the first Daisy.si units off the production line.