BlackBerry PlayBook Mini Keyboard incoming (Updated)
The first official keyboard-case from BlackBerry is coming and it's bringing a trackpad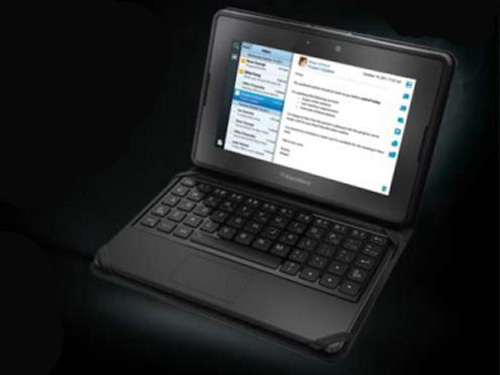 While there are several keyboard add-ons for your BlackBerry PlayBook already, this is the first official selection of solid keys from BlackBerry. The case-come-keyboard uses Bluetooth to turn your 7in tablet into a laptop complete with dual-click trackpad and a keyboard battery that can last a month.
While the PlayBook Mini Keyboard won't charge your tablet like the Asus Transformer Prime, it will let you use the new OS 2.0 like a laptop system, without that pesky on screen keyboard taking up real estate. It even comes with a 128bit encryption so BlackBerry security fans can feel at ease while tapping out their top-secret emails.
Shipping starts on April 11 in the US at US$120 (£77), or if you pre-order now it's US$100 (£65). There's no word on shipping to the UK from the official seller thesource.ca, but we expect it to be available in the UK soon.
Update: You can now preorder the Mini Keyboard accessory from the BlackBerry store for £80.
You may also like
Install iPhoto and iMovie on your original iPad
Microsoft cuts touchscreen lag to 1ms
Print is not dead, for Marvel comics