BeoVision 11 is the first smart TV from Bang & Olufsen
Purveyor of luxury tech Bang & Olufsen has announced its first smart TV, the DLNA-enabled BeoVision 11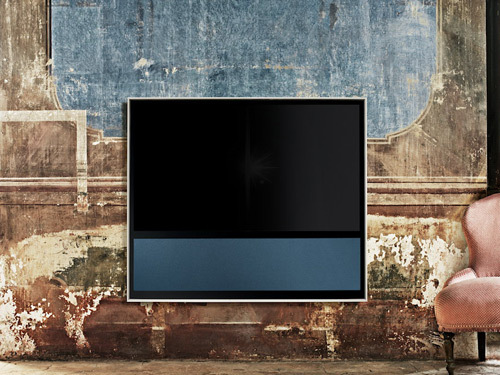 Bang & Olufsen products are nearly always stylish and expensive. With its first smart TV, the BeoVision 11, the apple hasn't fallen far from the tree as it is, you've guessed it, both stylish and expensive.
The BeoVision 11 builds on the stunning BeoVision 10, which is why they look similarly pleasing to the eye from the outside. But don't go thinking there's nothing new to see here.
A 200Hz LED-based LCD screen with glare polarising glass and a new video engine to improve picture quality compliments other new features. It's packing a 360 degree Automatic Picture Control, which senses the ambient light in a room from all angles, allowing it to adjust brightness and contrast on the fly. Then there's Adaptive Contrast to help you see detail when the on-screen film, video game or TV show takes a dark turn.
B&O also says the 2D and 3D BeoVision 11 can keep digital noise and motion blur at bay so your eyes shouldn't have to work too hard to keep up, keeping headaches from prolonged viewings at bay.
Like most high-end televisions, the BeoVision 11 boasts DLNA support for streaming content from your phone. It also includes connectivity for WiFi, an ethernet cable port, six HDMI sockets and two USB ports, not to mention space for your Apple TV box in the cabinet. There's even support for hybrid broadband TV if that sort of service floats your boat.
Now for the painful bit. The B&O BeoVision 11 starts at an eye-watering £4,995 – and that's just for the 40in model. You'll have to dig deeper if you want either the 46in or 55in alternatives. Oh, and don't forget to factor in the B&O speakers to go with it.
You may also like
Kickstarter comes to the UK on October 31st
BlackBerry 10 OS – hands on preview (part two)
Stuff Office Cat's Diary – 10/10/12