Archos' first drone is a super-cheap alternative to a DJI Phantom
Come fly the wallet-friendly skies!
Another camera-toting quadcopter! We've already had one launch today!
Yes, and while the Yuneec Breeze is, er, unique in its own way, we suspect the Archos Drone might prove just as exciting – chiefly because of its genuinely budget-friendly price.
It's really just called "Archos Drone"?
Yes, yes, not the most imaginative of nomenclatures, but let's get back to that price, because this thing, which is the first quadcopter made by Archos, will only cost you £80. £80! Compare that to the Breeze's £440 price tag, or the £1,000-plus you'll need to shell out for a DJI Phantom 4, and you'll see why this could be the Drone could be the drone that pops many a drone virgin's cherry. And gets them droning on the reg.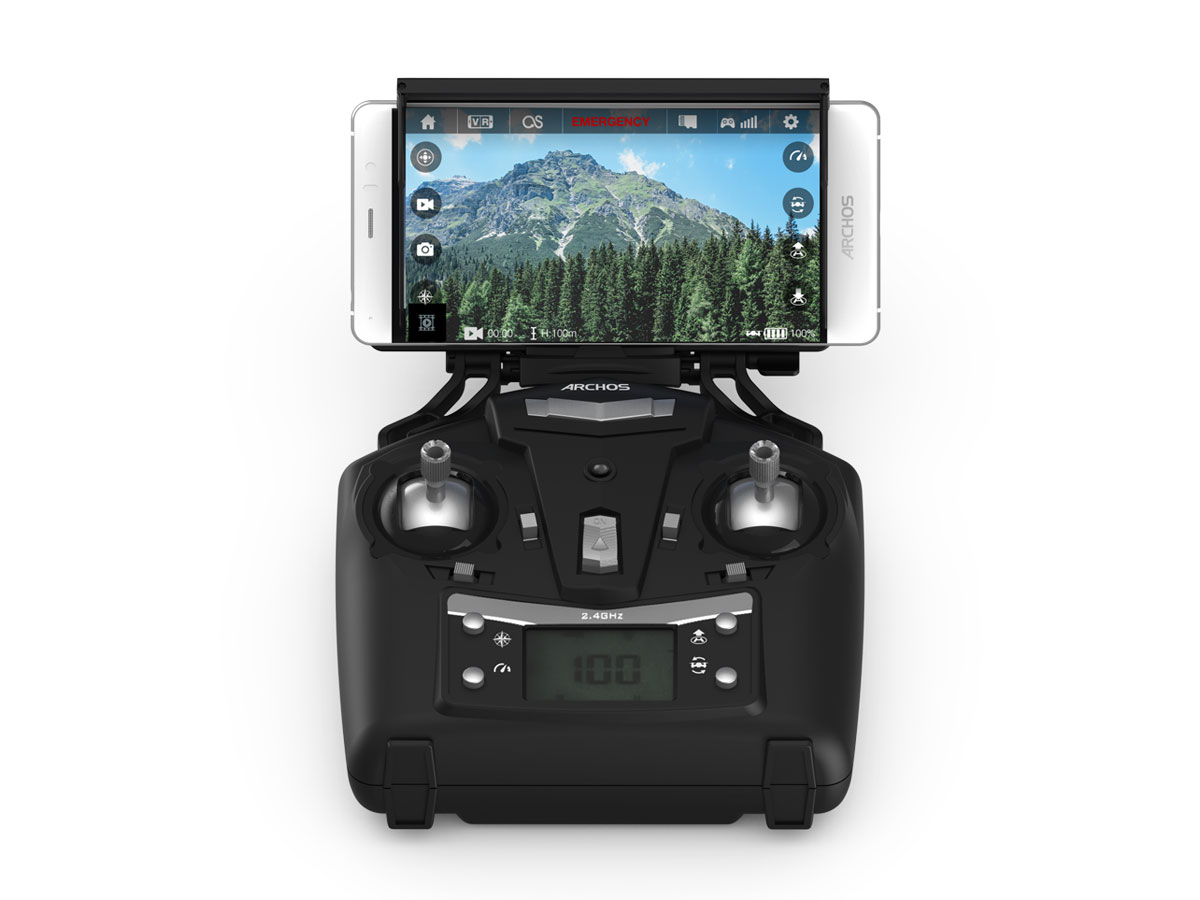 But surely the specs are… bad?
Actually, not especially. OK, so this thing can't go toe-to-toe technically with the aforementioned Phantom 4, but it can still fly to an altitude of 50m, perform 360-degree aerial flips, and record video at 720p HD quality – albeit at just 20fps. You can even view a live feed from its camera using your phone and the companion app, just like a Phantom 4.
The one downside is the short battery life, which only gives you around eight minutes of flight time per charge. The good part is that it's USB charged, so the same battery packs that you use to top up your phone's battery should do the job here.
And it looks small and lightweight? Another difference from pricier drones, yep. It's just 135g and 36cm in diameter, so fairly easy to carry around in a bag. You'll be able to fly it from October, when it'll hit UK shops and online retailers.
[Source: Archos]