Android Pay hits the UK – splash the cash with your phone, not your wallet
Google one-ups Apple Pay on the London Underground, too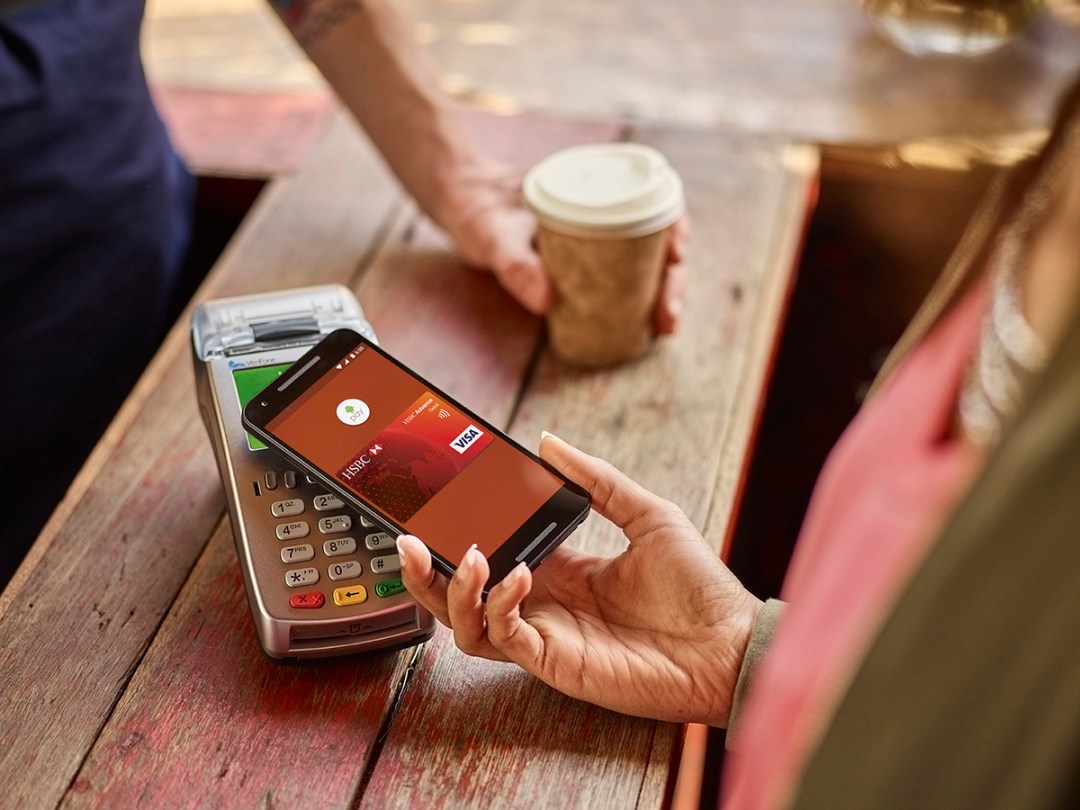 Got an Android smartphone? Get ready to ditch your wallet.
It's been a long time coming, but Android Pay finally makes the hope from the US to the UK this week, bringing contactless payments to Brits running Google's mobile OS.
You'll be able to use your phone to spend up to £30 at a time, anywhere that contactless payments are accepted – which includes pretty much everywhere you've thought about going for lunch today. Yes, even Dominos.
Companies with contactless terminals don't have to do anything: your phone will just work once you've installed the app and set up your credit or debit cards.
Plus, it'll make you look like some kind of future-wizard to everyone that's still tapping in and out of the Underground with an Oyster card.
Banks that are on board on launch day include the Bank of Scotland, First Direct, Halifax, HSBC, Lloyds Bank, M&S Bank, MBNA and Nationwide. Barclays is noticeably absent – it's trying something a little different with its own dedicated app.
You'll need to download the Android Pay app, and have an eligible MasterCard or Visa to register to it, but otherwise it's tap and go. The app generates a unique code for every card, rather than sharing the actual card number, so you stay safe from fraud.
Phones with fingerprint sensors can use your digits to keep your cash safe, but others will ask for a PIN code instead. Your phone also has to have NFC, and Android KitKat is a must too, but most handsets should tick both boxes.
Google's got an incentive for you to sign up for its service, too. Android Pay Day will kick off in June, with special offers and deals on the Tuesday before pay day to make that last week just a little bit less painful on the paycheque.
Starbucks and Deliveroo will be first in line with some money-saving offers.
The launch brings Android up to par with the iPhone – sort of.
Apple Pay has only been around for ten months, but it feels like a lifetime for anyone that's already dumped their debit card and taking up tapping their phone instead.
iOS users can also tap and pay with their Apple Watch, but Google's not made any announcements about Android Wear support just yet.
Android Pay only has seven banks at launch, too. Apple Pay has more than double at 16.
There's plenty of time for Android Pay to catch up before it expands out to other countries – Google's planning on hitting Australia and Singapore next, moving further afield by the end of the year.