10 things you need to know about the Apple iPhone 7 and iPhone 7 Plus
The cold, hard and essential facts about Apple's latest smartphone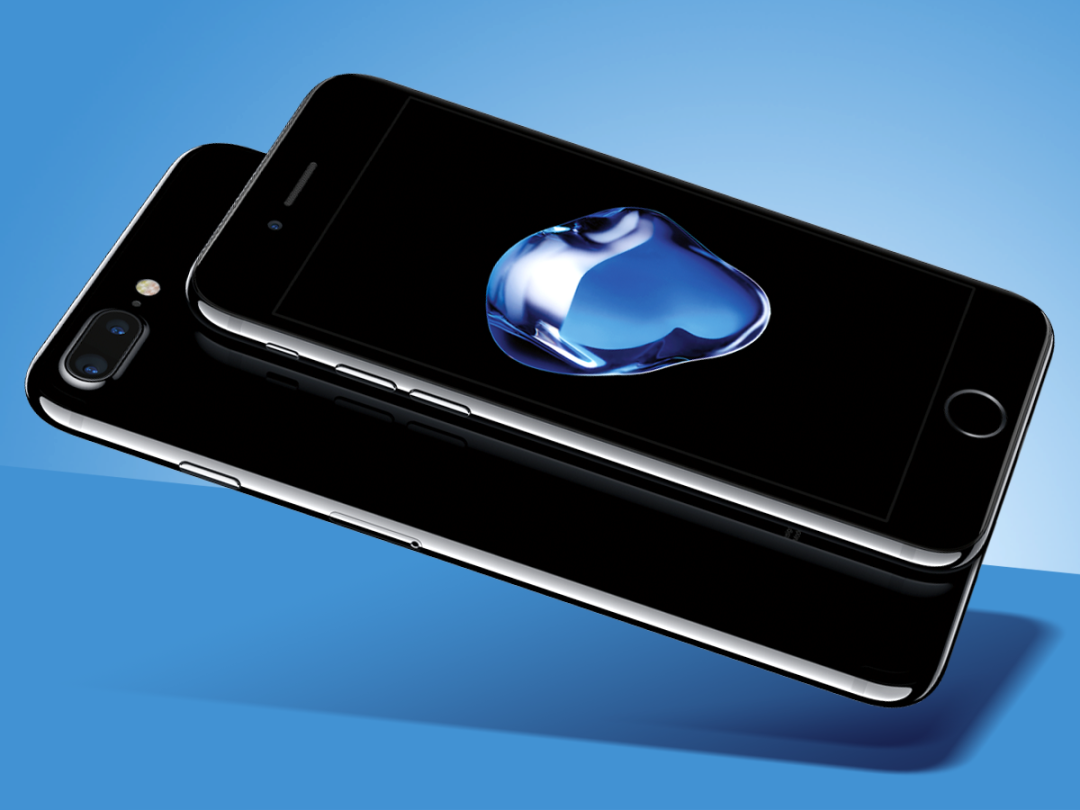 We've spent the past year stabbing in the dark over the iPhone 7's specs, design and features, but now, guess what? We know everything. Everything!
That's right: Apple has finally pulled back the curtain, revealing its 2016 flagship smartphone to the world – spilling several cans worth of beans concerning the CPU, camera, storage, screen and features in the process.
There's a lot that's new – and some stuff that isn't – so without further ado, let's take you through everything you need to know about the iPhone 7.
Bonus thing: it's called the iPhone 7. Well, duh.
1) You'll hardly spot the difference
Take a real good look at the iPhone 7. Looks just like the iPhone 6s, right? Well, yes and no.
Apple has mostly stuck with the same exterior design, so in terms of shape it's near identical to the iPhone 6 and 6s.
Sure, there are a few minor differences – and some bigger ones too, like the lack of a headphone jack. More on that below. The two (quite unsightly, in our opinion) plastic channels on the back of the phone are gone, but the general look is very much the same.
From a distance, you might find it hard to tell any of the last three generations of iPhone apart – unless you're talking about colour, of course.
Jet Black is brand new, helping hide the antenna sensors, but that glossy back stands out a bit, doesn't it? Hopefully it won't be a fingerprint magnet.
There's a matte black colour option too – that one shouldn't show up your greasy mitts quite so badly. Gold and Rose Gold colours make a reappearance too.
2) The headphone jack hits the road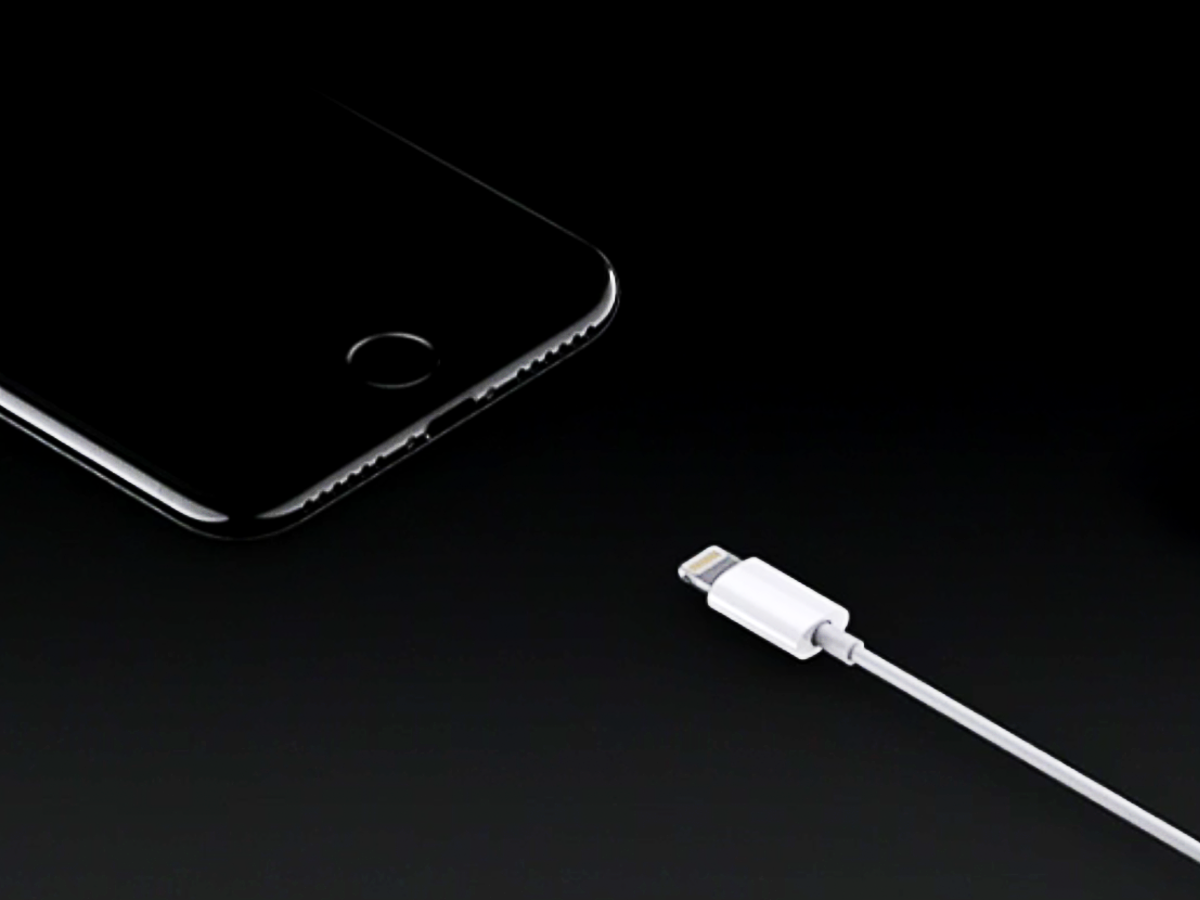 We said it would happen, and you all groaned. But Apple went and did it anyway.
The iPhone 7 doesn't have a 3.5mm headphone socket. That's a big deal, and likely to upset a fair few people – even if Apple was thoughtful enough to include a Lightning-to-3.5mm adapter.
Don't want to lug an adapter round with you everywhere? Better pick up some Bluetooth buds, or buy a set of Lightning cable headphones. Lucky Apple's got a pair of its own, then.
AirPods are wireless in-ears that'll rock for five hours on a single charge, but look a bit like a pair of rabbit ears.
The obvious question is, "Why remove the jack at all?" Turns out, having a great big hole in your phone isn't great for when you're trying to keep water out…
3) It's waterproof, baby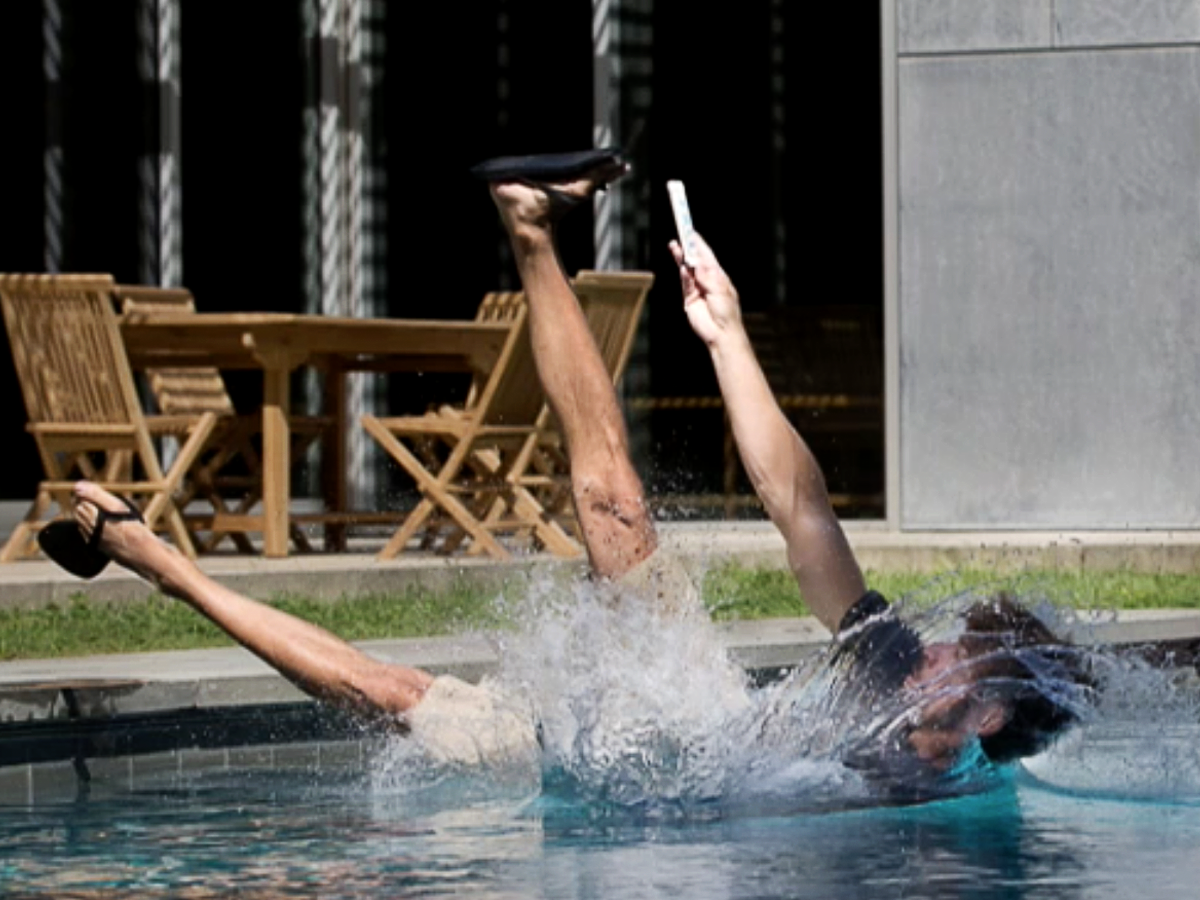 How many iPhones have met their maker at the bottom of a toilet, pint glass, or swimming pool? Good news, iFans: That won't happen with the iPhone 7.
That's because it's the very first waterproof Apple phone.
That's right – it'll shrug off spills, and even survive a dunking if you have an accident. The waterproof seals will keep the delicate inside bits safe from moisture, so you won't get caught short in the rain either.
Dust won't be a problem, either. The whole thing is sealed, and the IP67 rating means there aren't really any holes for sand and grit to hide in.
4) THE CAMERA KICKS THINGS UP A NOTCH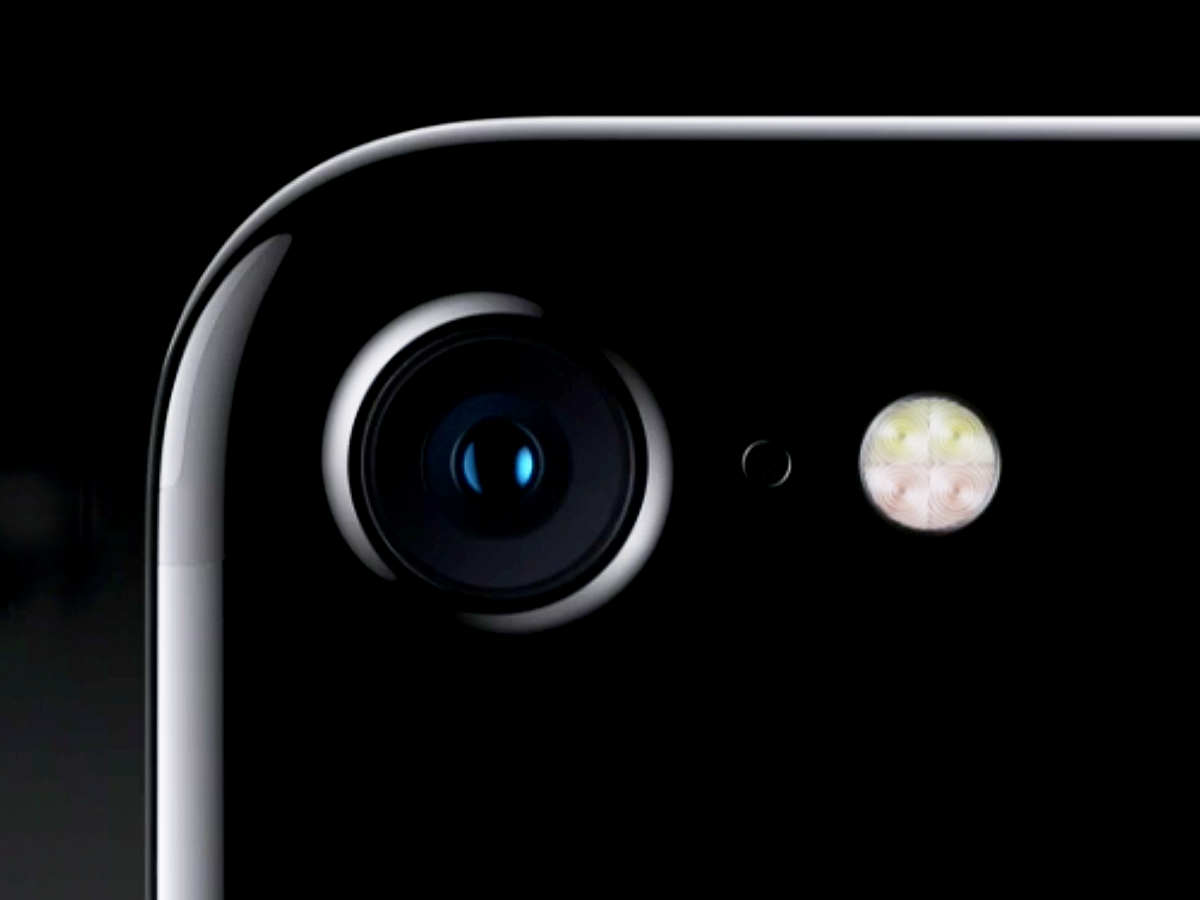 Just like last year, there are still a few differences between the iPhone 7 and its bigger brother, but there are still a few upgrades you'll want to keep an eye on.
First up: optical image stabilisation. It was only on the iPhone 6s before, but now it's on the mainstream model too. It's still rocking a 12MP sensor, but it's 60% faster now, and 30% more energy efficient. No more drained battery if you're a bit of a shutterbug.
The lens has a wider f/1.8 aperture now, which lets in a lot more light than last year's models. It's paired with a TrueTone flash, like before, only it's got four LEDs now – for 50% more light in dark scenes. Anti-flicker should adjust the shutter to cope with artificial light, too.
You can finally save RAW files as well as JPEGs, and it'll shoot in wide colour gamut too.
The front-facing camera's had a bit of an upgrade, too. It's got a 7MP FaceTime HD sensor.
5) The iPhone 7 Plus gets its zoom on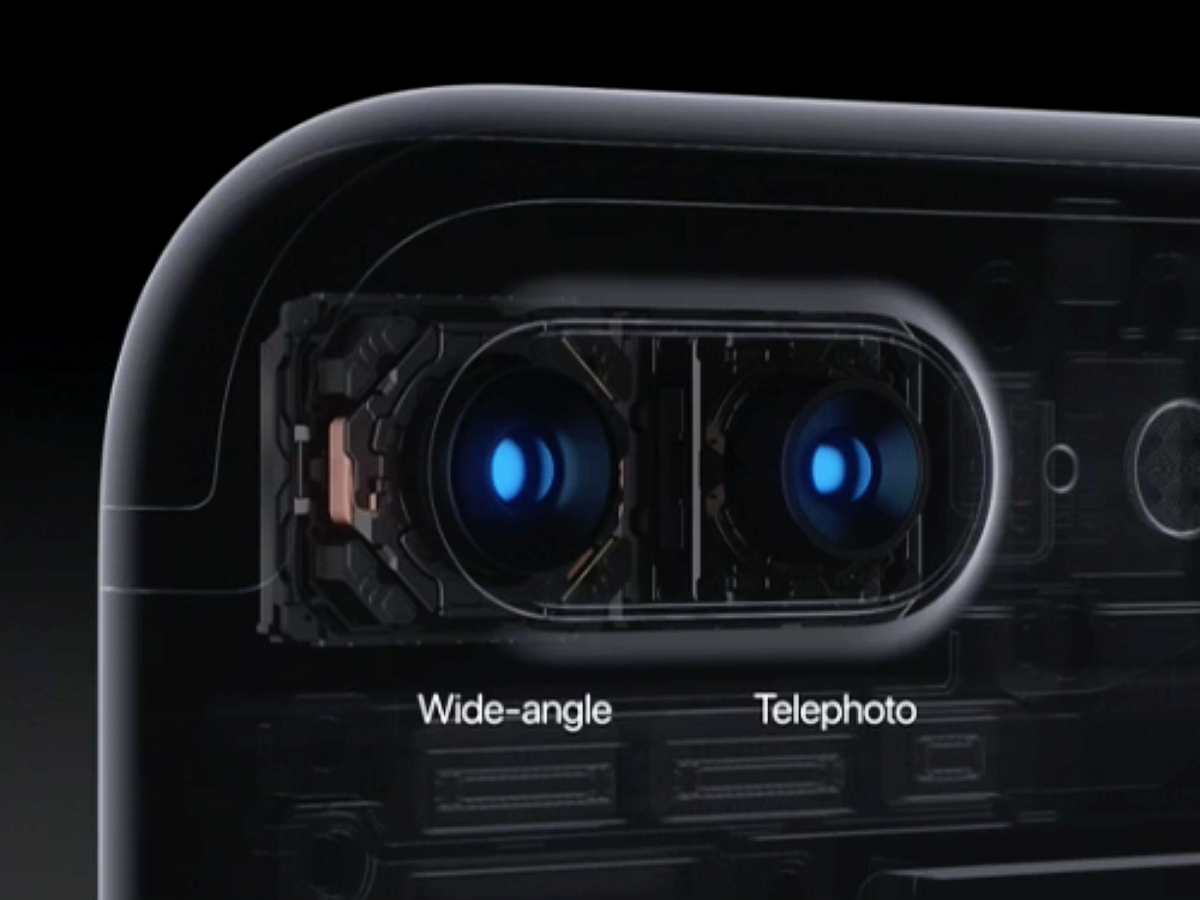 On top of the regular 12MP lens, the iPhone 7 plus has a second 56mm telephoto lens (compared to the standard 28mm lens).
This let's Apple work wonders with zoom. There's a new button that appears in the camera app – 1X. Press this, and you're going to enjoy 2x lossless zoom, thanks to that second telephoto lens.
However, you can drag this button up all the way to 10x zoom, without any apparent loss in quality.
Apple kept pretty quiet on the actual details, but it did confirm that this advanced zooming is possible as a result of a mixture between both lenses, and some clever software tricks.
If it delivers, this could very well be the best smartphone camera ever made, so colour us very excited indeed.
Oh, and one more thing – the iPhone 7 Plus makes use of both lenses and some clever software tricks to power a new Portrait mode – which automatically detects a person's face, blurring the background via software, giving a reasonably convincing DSLR-like bokeh effect.
Again, we'll have to wait to see how it performs in real world use – but it's a feature that no other smartphone currently offers.
6) We finally say good riddance to 16GB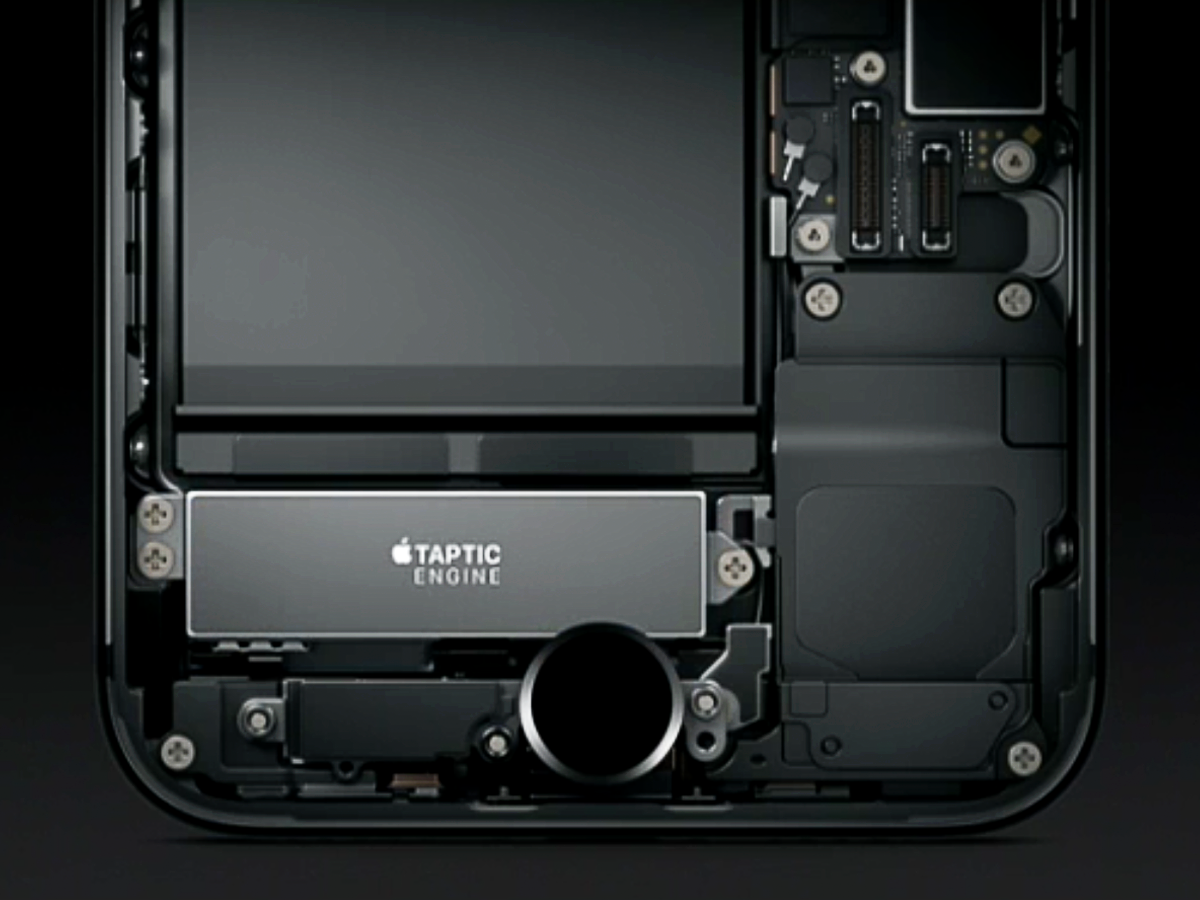 So, that pointless 16GB iPhone base model? The one that, once you take into account iOS and the essential apps, only gives you enough space for about 20 photos and two apps? It's gone, kaput, dead-ski.
The iPhone 7's new base-level storage is a somewhat more sensible 32GB, with the other editions offering 128GB and a new 256GB of internal space. 256GB is a heck of a lot for a phone – more storage than most of Apple's laptops, in fact – so props to the company for catering to power users.
7) It's a performance powerhouse
Another year, another iPhone, and another impressive processor baked directly in Apple's own kitchen.
This time we've got the all-new A10, and – surprise surprise – it's Apple's (and possibly the world's) most powerful smartphone processor.
The numbers are impressive. We're looking at a quad-core beast with two high-performance cores which are 40% faster than the equivalent found in the iPhone 6s and 6s Plus. Not only that, but they run at a higher efficiency, sucking up less power.
The two other cores use up one fifth the power of the more powerful cores, and are used for less intensive tasks, helping preserve battery life.
You can't talk about processors without throwing a sexy GPU into the mix, ant Apple's new 6-core beast is 50% faster than the graphical grunt found in the iPhone 6s and 6s Plus.
Apple promises "console level gaming", which is a pretty big sell, so we'll have to wait and see what gaming goodies the App store will throw our way in the near future.
8) It's HAD A BATTERY BOOST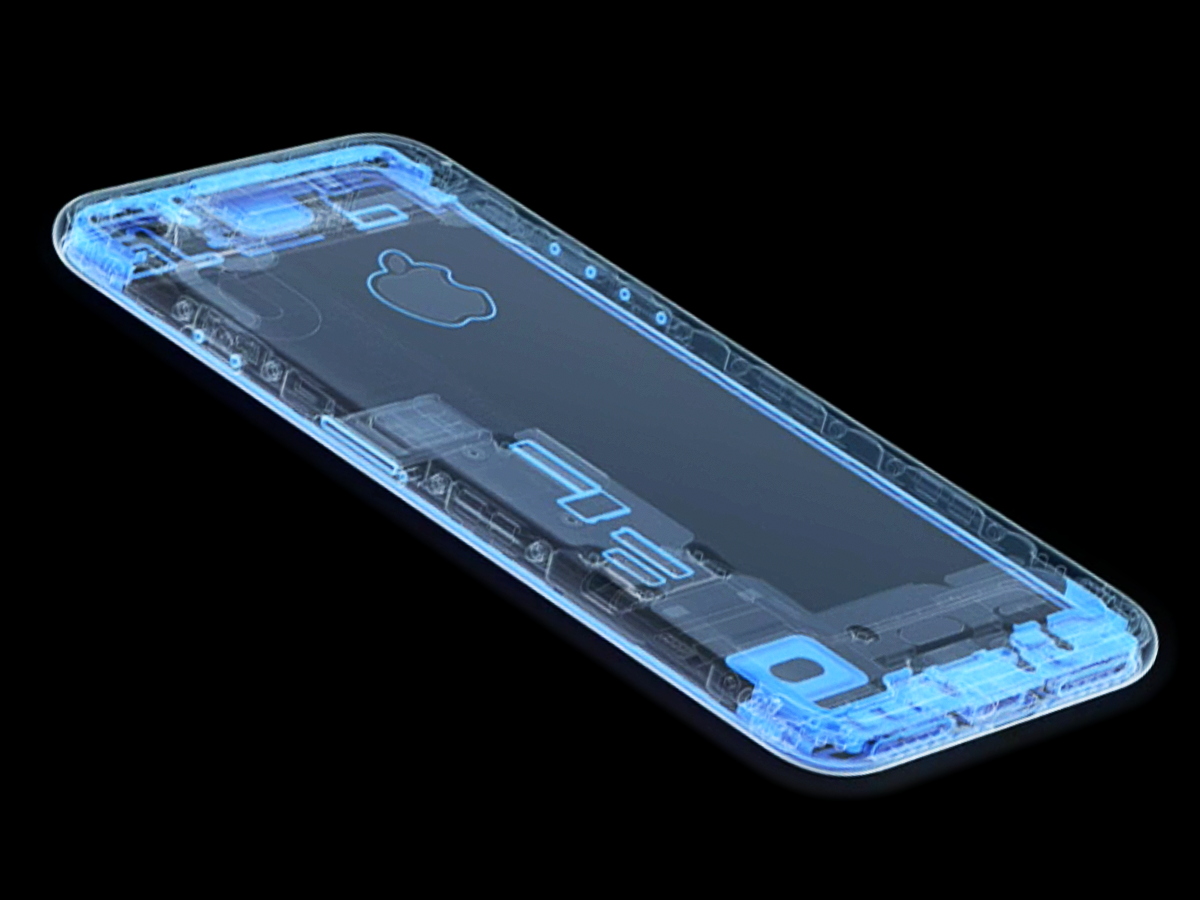 Apple never reveals the exact size of its iPhone batteries, and this year is no different.
Unsurprisingly though, we're promised the "best iPhone battery life ever". This is of course rather vague, but a figure of "2 hours longer" than the 6s and 6s Plus was mentioned.
We're definitely going to have to wait for our full review to see if Apple's selling us the true picture, but with more efficient processors, we wouldn't be surprised to see this claim come true. We hope.
9) The screen adds a splash of colour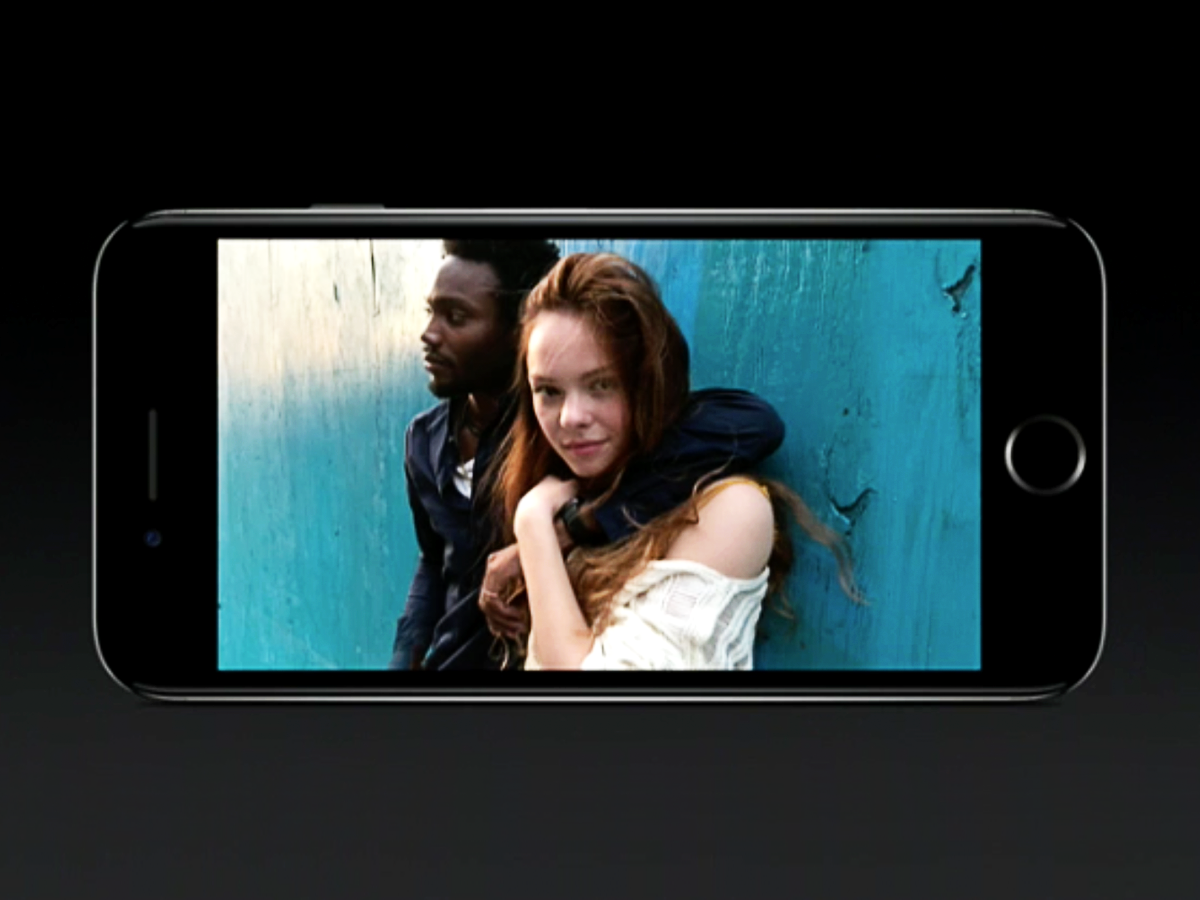 Apple's borrowed some screen tech from the iPad Pro 9.7, giving the iPhone 7 a more natural-looking display.
That's because it's got a wide colour gamut, which gives better colour saturation and in turn, more vivid, lifelike pictures and video. Combined with the camera, which captures photos in wide colour, your pics should practically jump off the screen.
Apple says it'll be calibrating every phone as it leaves the factory, and iOS will manage the display's colour accuracy for the best possible quality. It'll be a hot contest to see how Apple's calibrated LCD stacks up against Samsung's OLED.
3D Touch is on-board like last year's models, too.
10) The Touch ID button is all haptic now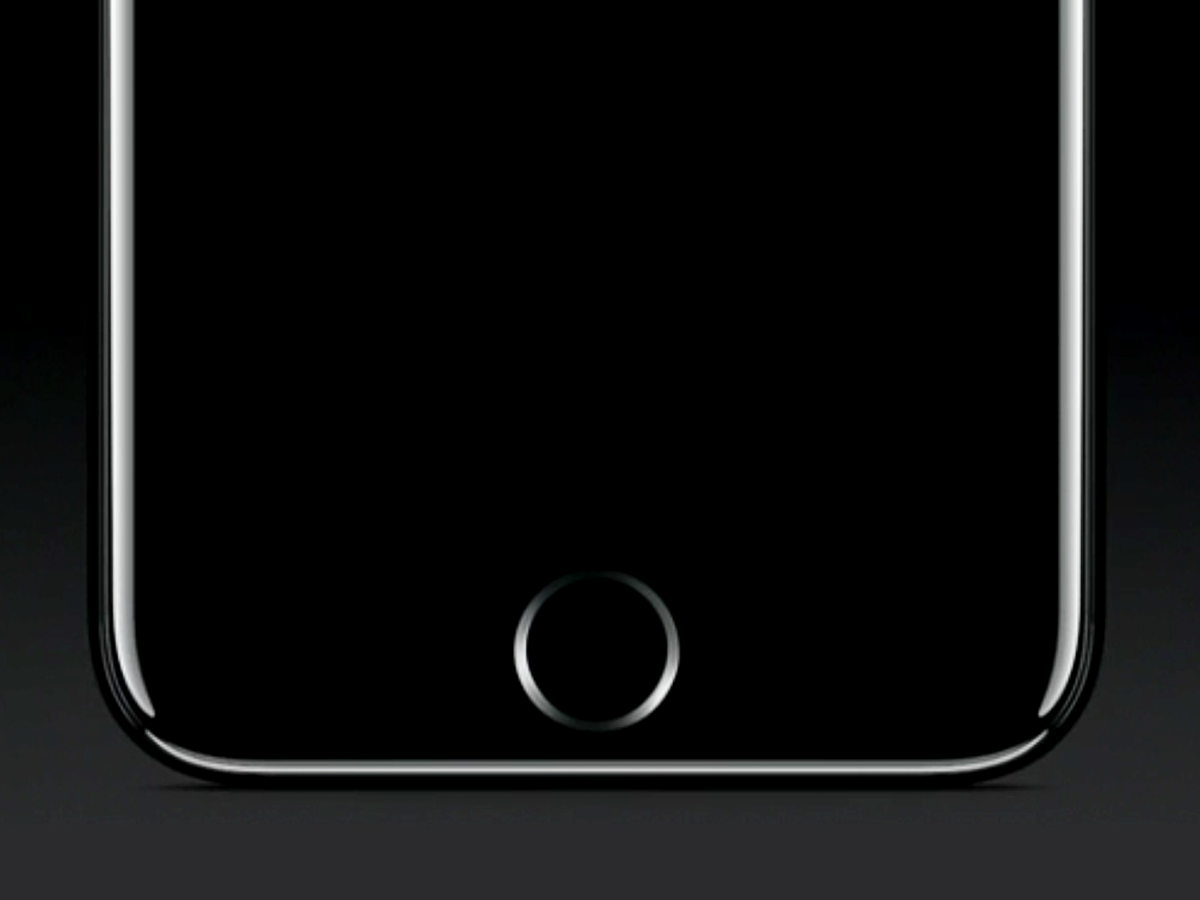 The Home button hasn't been axed just yet – but it has had a serious under-the-hood makeover.
It's not just a button any more: instead, it has been given the same magical Force Touch treatment which graces the trackpad on the new MacBook.
That means it can detect how hard you're pressing it, adjusting its feedback with vibrations, supplied by an all-new Taptic Engine, which can deliver customised vibrations for things like notifications and apps. Force feedback for games, anyone?
In all honesty it doesn't sound massively useful right now, mostly because we haven't been shown what it can actually do, or what benefits it can really bring to the table. Still, we're looking forward to finding out.
11) It won't cost any extra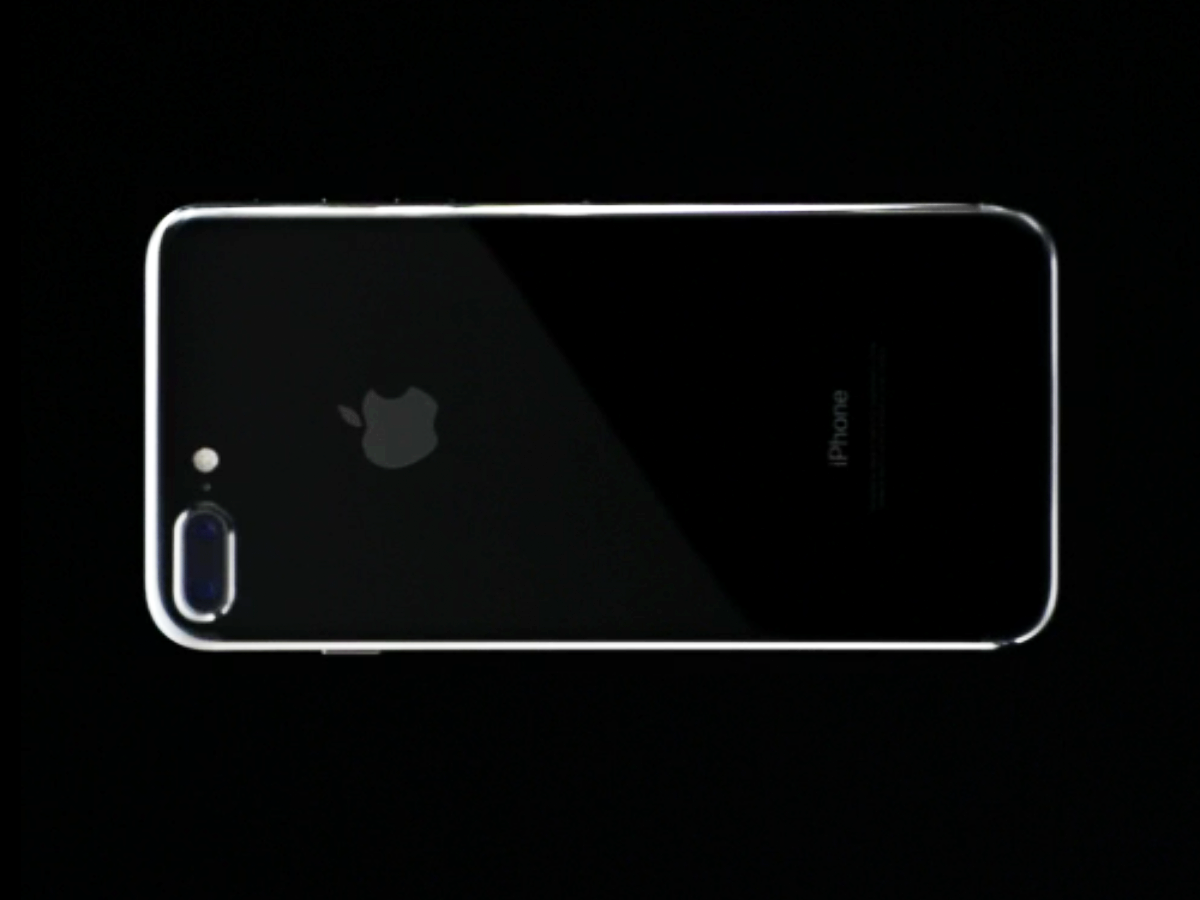 In the US, the iPhone 7 and iPhone 7 Plus will launch for exactly the same price as the iPhone 6S and iPhone 6S Plus.
Does that mean Apple is immune to Brexit-related price hikes? No, afraid not. The entry-level iPhone 7 will set you back £599, rather than £539 for a basic iPhone 6S. Admittedly you're getting more storage, so it's not a straight swap, but the more capacious phones have seen prices jump too. £619 and £699 has become £699 and £799.
You'll be able to pre-order a phone this Friday in 22 countries, and it'll land in your hands on the 16th of September.