Second-gen Shure SE846 adds selectable sound signatures
Audiophile IEMs updated ten years after the originals first landed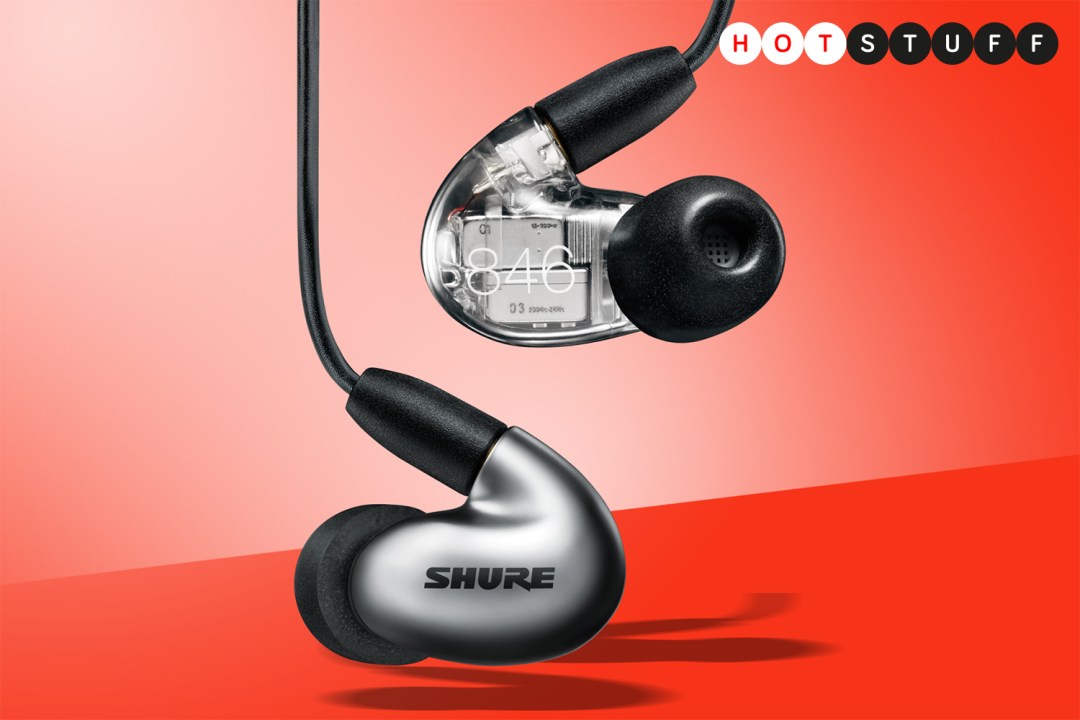 Musicians and music lovers alike have long coveted Shure's pricey-yet-premium SE846 earphones, and now the firm is looking to improve on them with a second generation model. Landing just in time to mark ten years since the originals first appeared, the Shure SE846 Gen 2 bring a new selectable sound signature, along with a fresh set of colours.
As before, these wired IEMs are packing four individual speaker drivers, with a low-pass filter design meant to deliver subwoofer-like performance without compromising on detail. The in-ear design remains a winner in terms of sound isolation, which is why the OG model proved such a hit with professionals.
New for '22 is an extended sound signature that improves high-end clarity, particularly in the 4kHz – 12kHz range. Shure reckons it'll give audio a more "airy" feel than before, and was a response to customer demand. Extended filters will come fitted as standard, with the Balanced, Warm and Bright filters seen on the first-gen pair also included in the box. A wider selection of ear tips, including Comply foam tips, are also included.
Colour choice has grown to three, with Jade and Graphite metallic joining a refreshed Clear model. The Jade and Graphite versions have a two-tone look, with opaque exterior and transparent interior that reveals the underlying components.
Each pair comes with a detachable 3.5mm cable, with MMCX quick disconnects allowing for replacements or upgrades later down the line. It also means they play nicely with Shure's optional True Wireless Adapters, letting you listen over Bluetooth for up to eight hours between charges.
Discerning music lovers can order the Shure SE846 Gen 2 directly from the Shure website and all the usual hi-fi stockists right now. Prices start from £959, or you can pick up a bundle with the True Wireless Adapter for £1049.