Jaguar I-Pace review – in pictures
The first premium player to truly challenge Tesla's stronghold on the all-electric market is pure EV excellence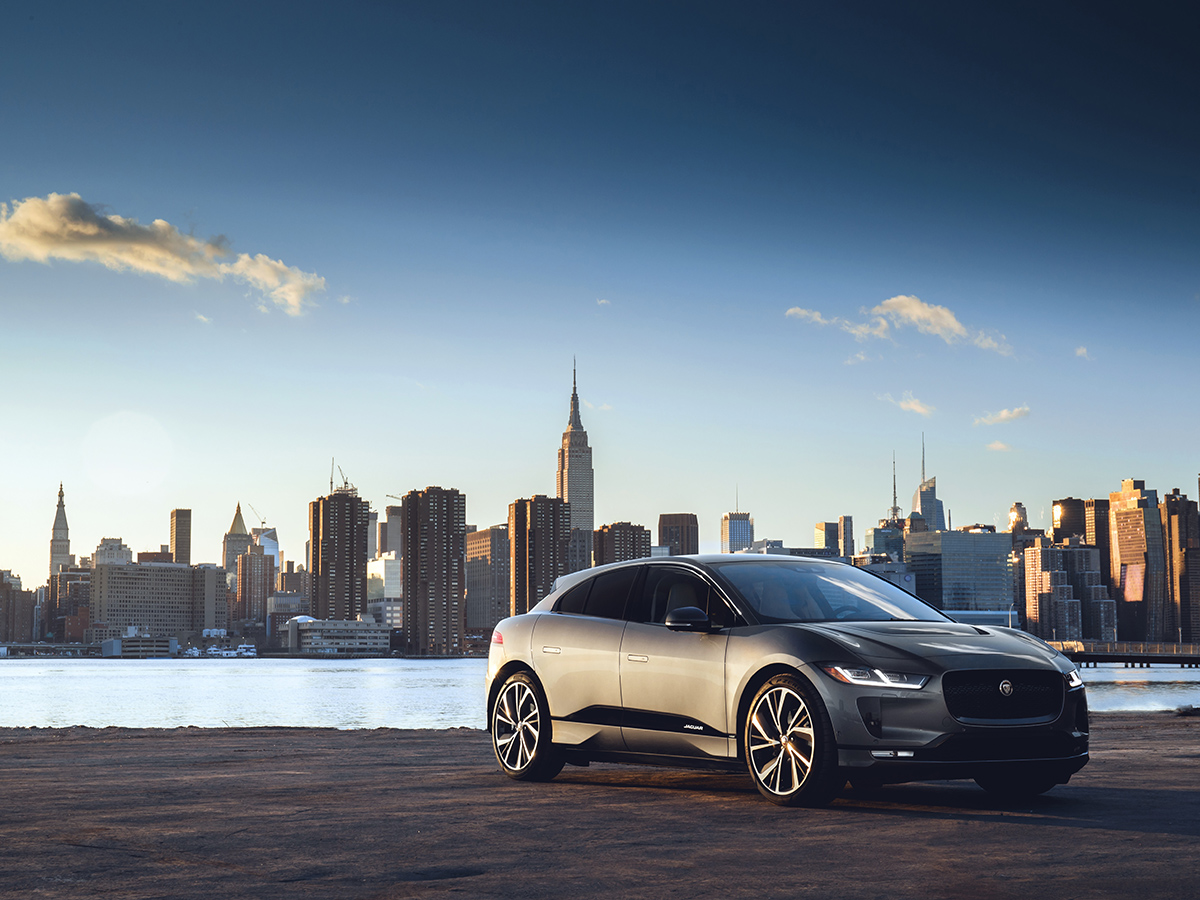 Jaguar I-Pace review – in pictures
If Elon Musk's personal life casting shadows over Tesla's reputation wasn't enough, Jaguar has come along with the I-Pace to give the electric-car maker some seriously stiff competition. Boasting a 298-mile range, cutting edge styling and the sort of interior tech that leaves gadget fans salivating, Jaguar's Tesla-rivalling SUV is a real gem.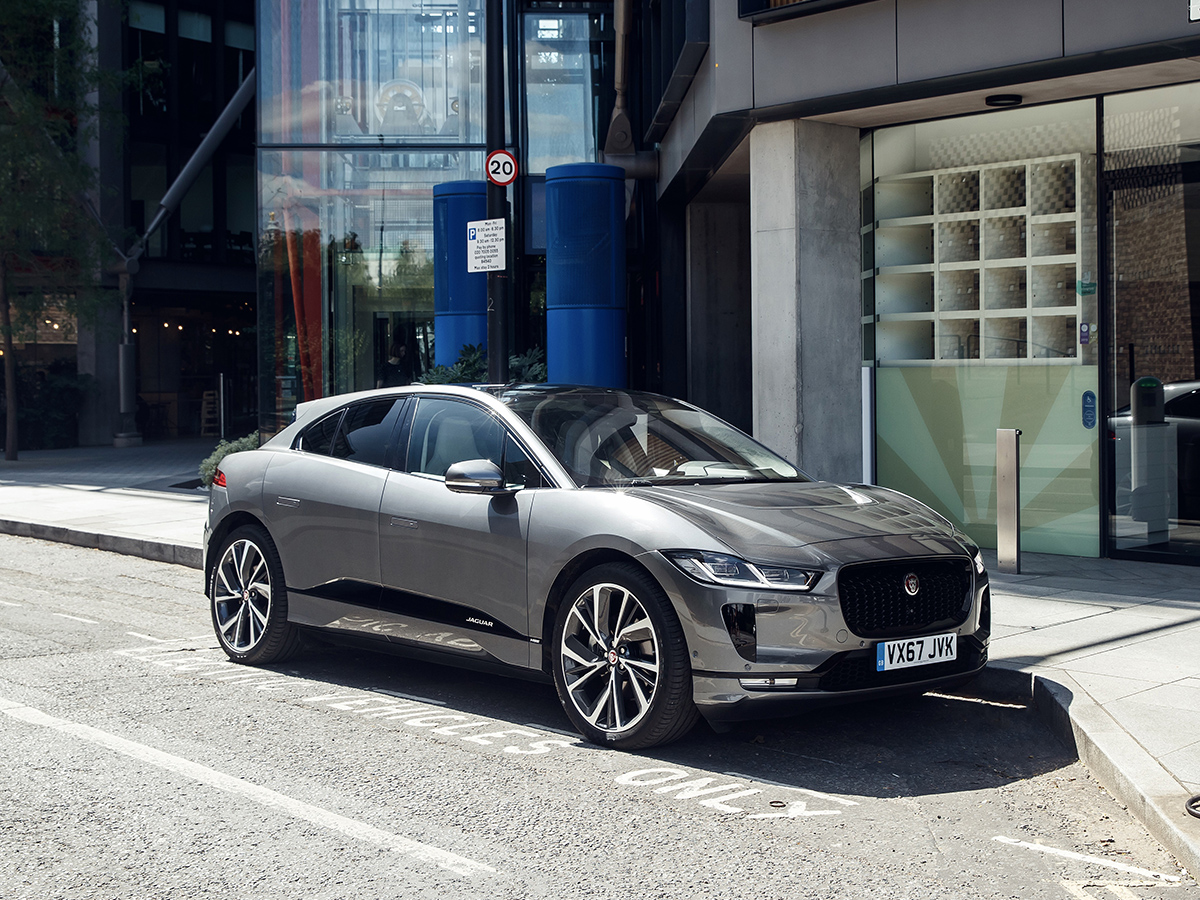 The outside
Electric cars don't require anywhere near as many moving parts, shafts and fuel lines as more conventional internal-combustion-engined machinery. As a result, the I-Pace features a fairly avant-garde short bonnet, long wheelbase and low ride height, meaning it skirts the worlds of SUV, coupe and sports car. Some will argue that the I-Pace isn't a traditionally beautiful thing to behold but it is certainly striking, and when riding on the optional 22-inch wheels and sporting a dazzling black paint job, it doesn't fail to have passers-by pointing.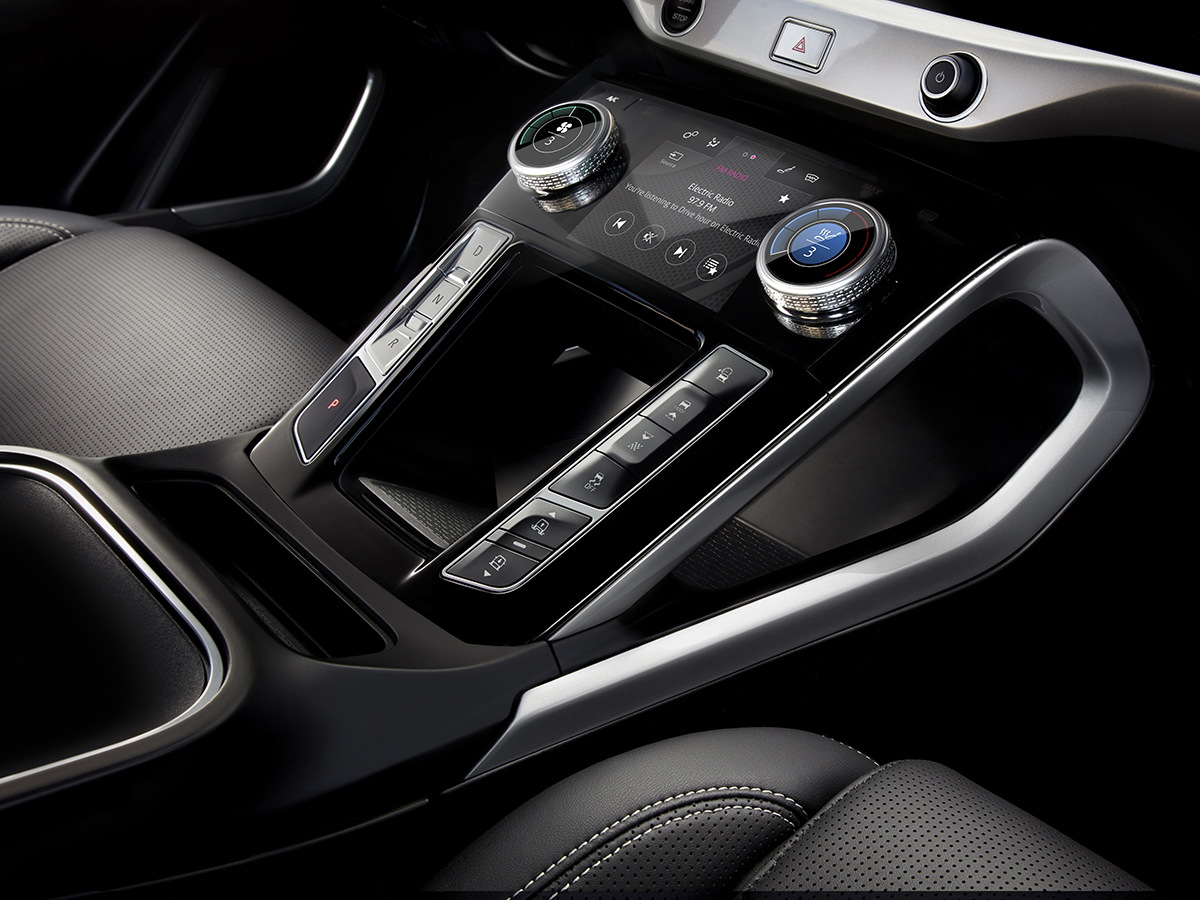 The inside
Inside, there's plenty more to get excited about (we'll get on to the tech but later), with Jaguar eschewing typical luxury leather and other anti-vegan materials for the completely unpronounceable Kvadrat, a smart textile alternative to animal hide, and fabrics featuring recycled materials. There's also lots of space inside, with the all-electric powertrain leaving plenty of head and legroom for taller occupants, while the optional panoramic sunroof lets in plenty of light. It feels airy, modern and proves and extremely comfortable place to while away the miles.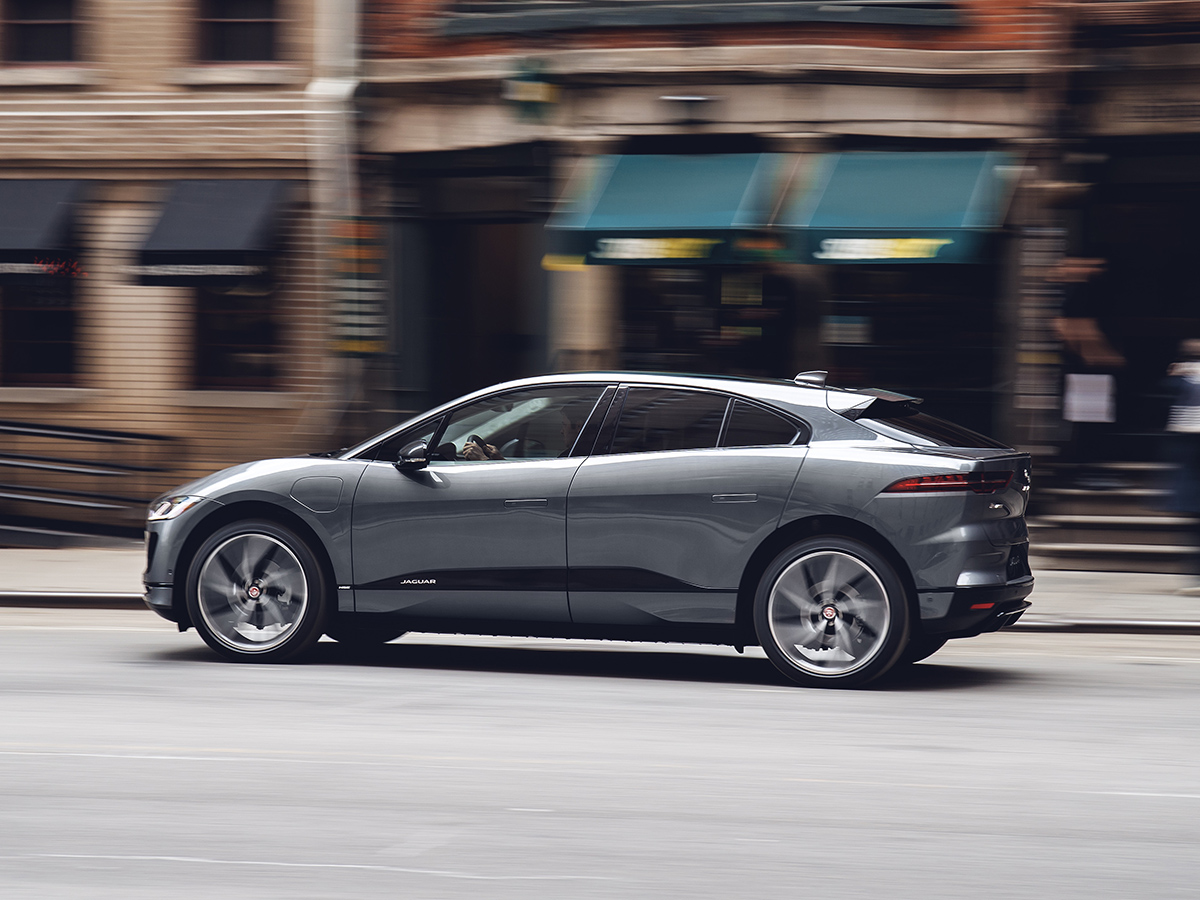 The power
It's impossible to talk about a new electric car without reeling off a load of numbers, so here goes: the 90kW battery in the I-Pace is connected to two powerful electric motors (one at each axle), which means it's capable of accelerating from 0-62mph in just 4.8 seconds and on to a top speed of 124mph. The whopping battery pack means achieving a 0-80 per cent charge takes around 40 minutes from a super fast 100kW station, of which only Tesla owners currently enjoy, while a common 7kW wall box charger at home will easily dispatch of a full charge overnight.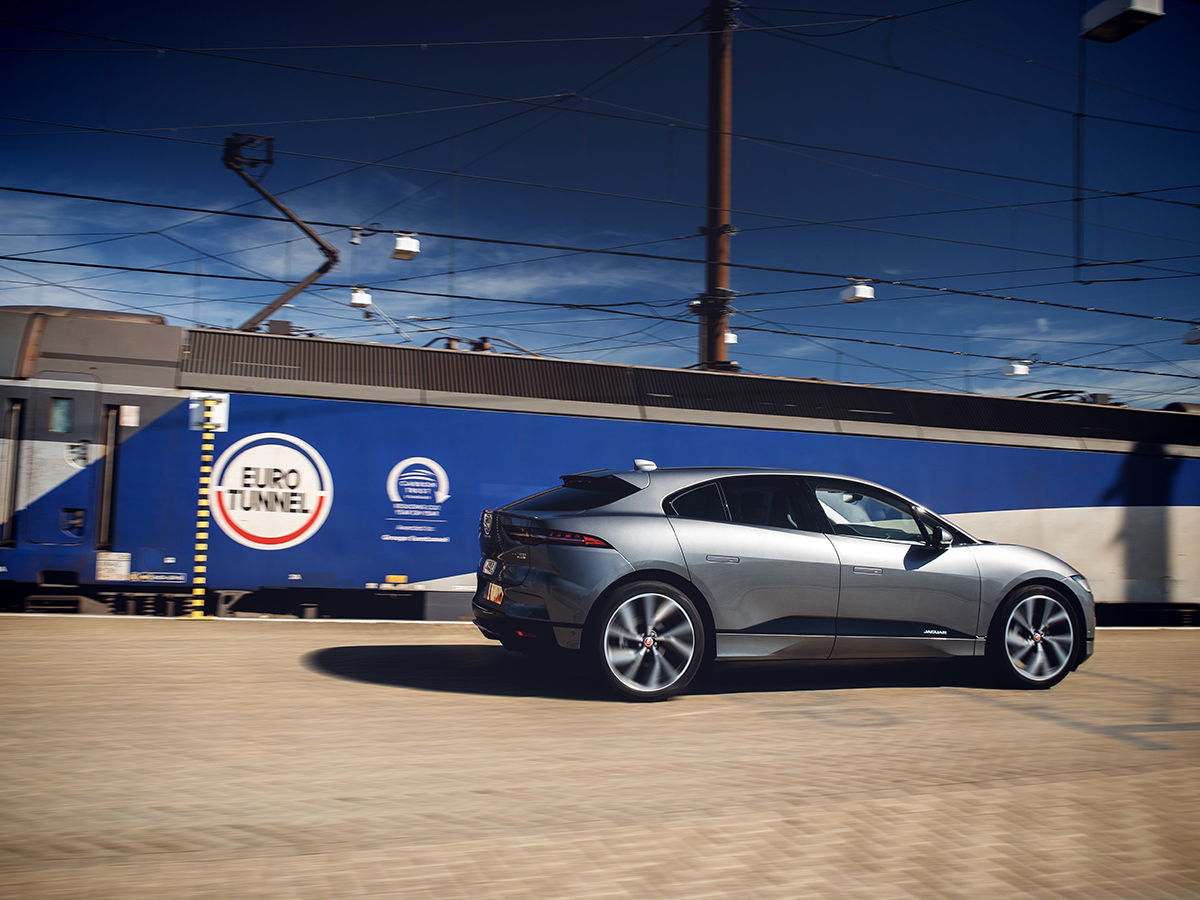 The drive
The I-Pace offers an exciting ride – the all-wheel-drive system offering bags of grip, even on fairly rough terrain, while the punchy electric powertrain delivers the sort of acceleration that's typically reserved for sports cars. This is run-round that's happy to be pushed hard through some of your favourite B-roads. If we had to pick some holes, the steering feels quite weighty at low speeds compared to your run-of-the-mill hatchback and the brake pedal could do with being slightly more progressive, but that's likely down to the regenerative technology.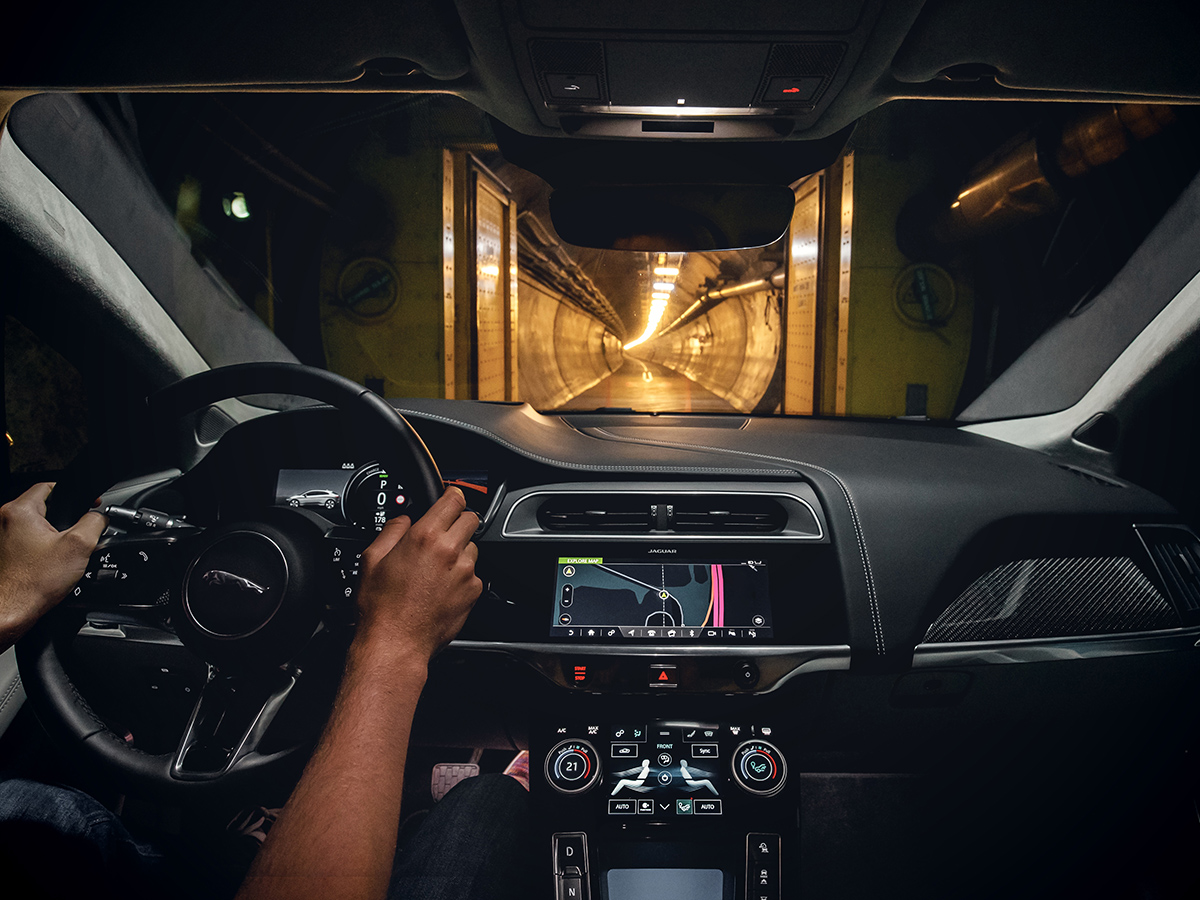 The tech
The new Touch Pro Duo system features two 'floating' dials on the lower 5in screen that take care of heating and ventilation, while the 10i upper one handles maps and media. A 12.3in TFT display replaces the old-skool instrument panel. As you can imagine, most buttons and dials have been lost to make way for all this, so routing through menus can be fiddly and time-consuming. The sat-nav system also feels a little slow to react, despite being cleverly adapted to show nearby charging stations and give accurate range info based on topography and driving style.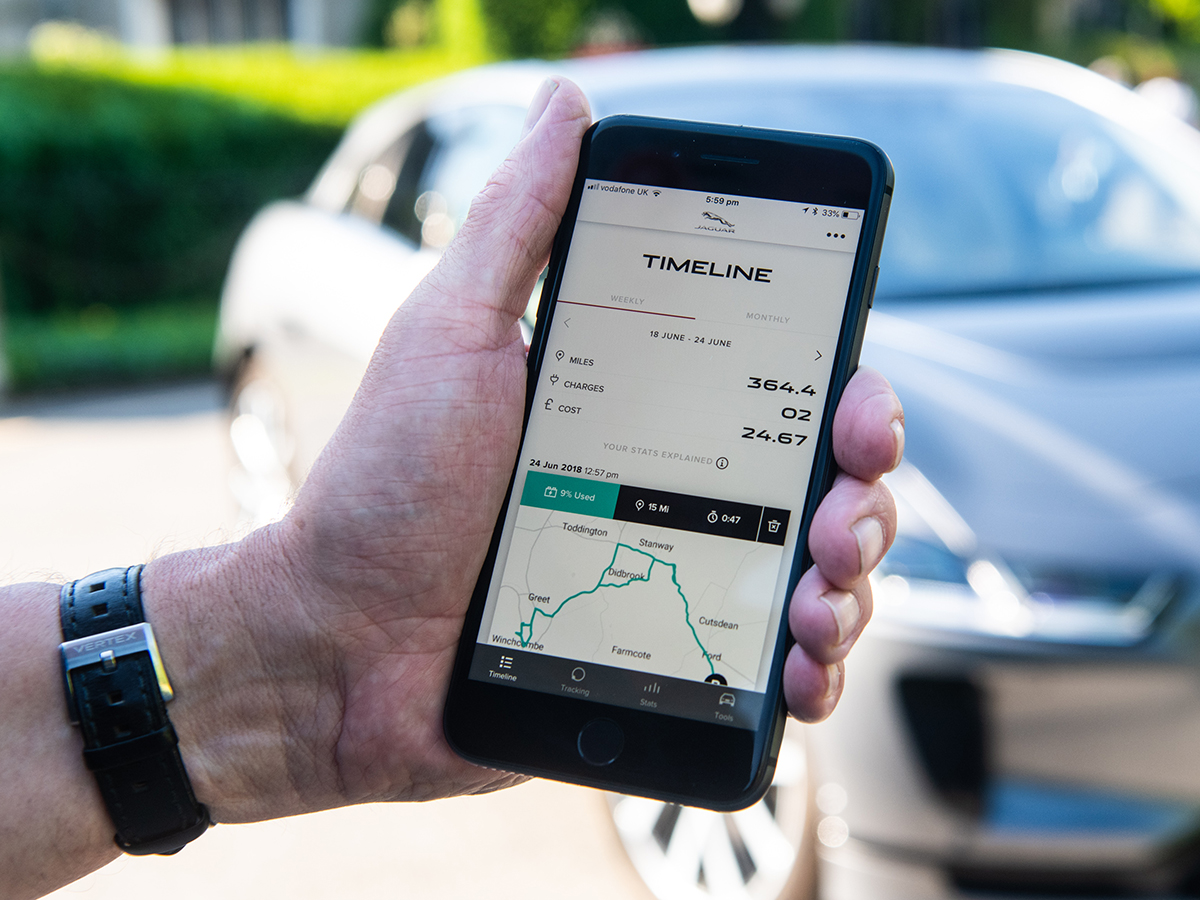 The extras
Another technical highlight includes Amazon Alexa integration, which makes it possible to control a range of IoT devices from the car, or ask your Echo how much range is left before stepping out of the house. Plus, there's smartphone connectivity in the form of a Jaguar App that allows for the car to be located, locked and unlocked remotely, while details on remaining battery range and assistance in locating nearby charging points is also taken care of.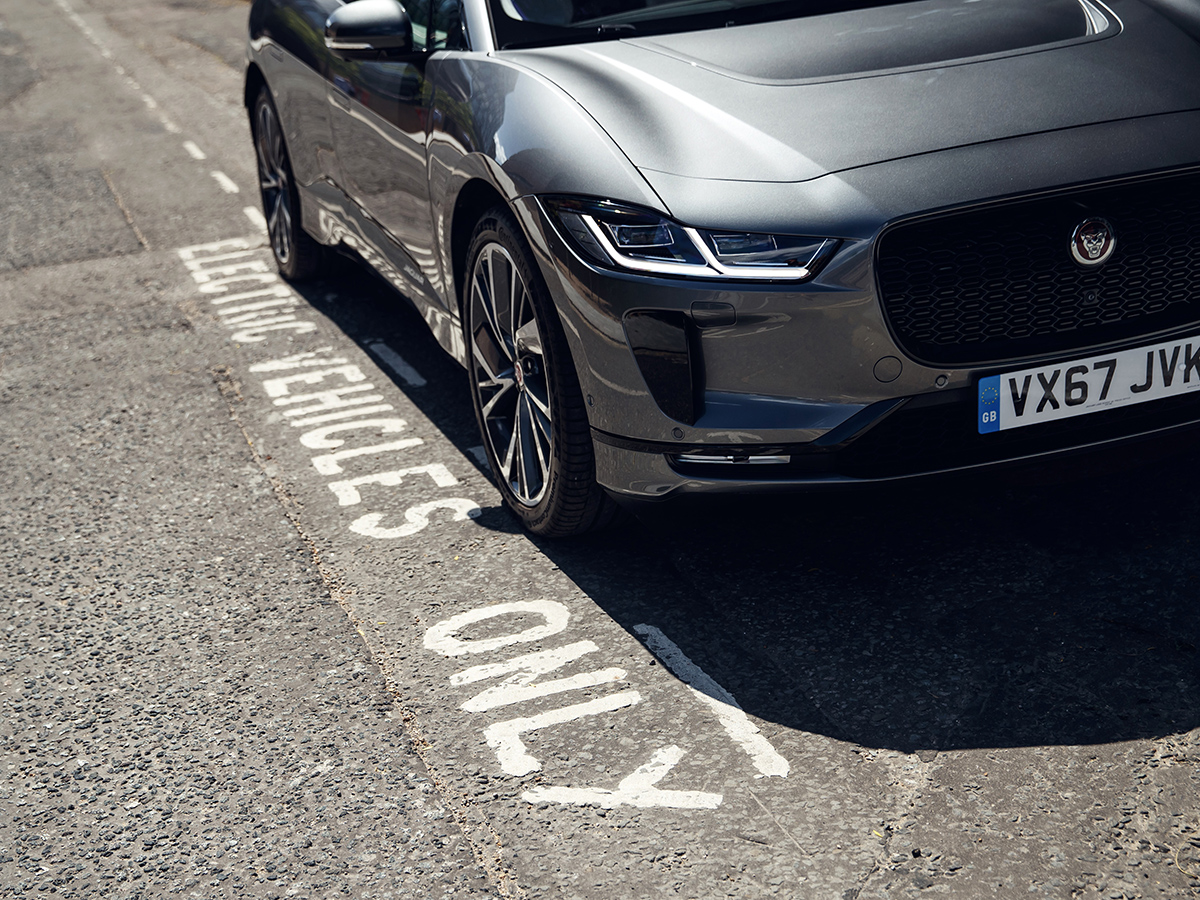 Jaguar I-Pace Verdict
The I-Pace isn't cheap but it feels like a lot of car for the money. Jaguar has created something desirable, fun to drive and impressively capable when the going gets tough. With Audi and Mercedes-Benz recently announcing their own all-electric SUVs, Tesla's competition is set to really heat up over the coming year, but the I-Pace can happily claim to be the first mainstream brand to give the Silicon Valley whizz kids something to worry about.