Stuff Picks: four of the best urban bikes – tested
Our favourite city rides will ensure you arrive with a smile on your face and flies on your teeth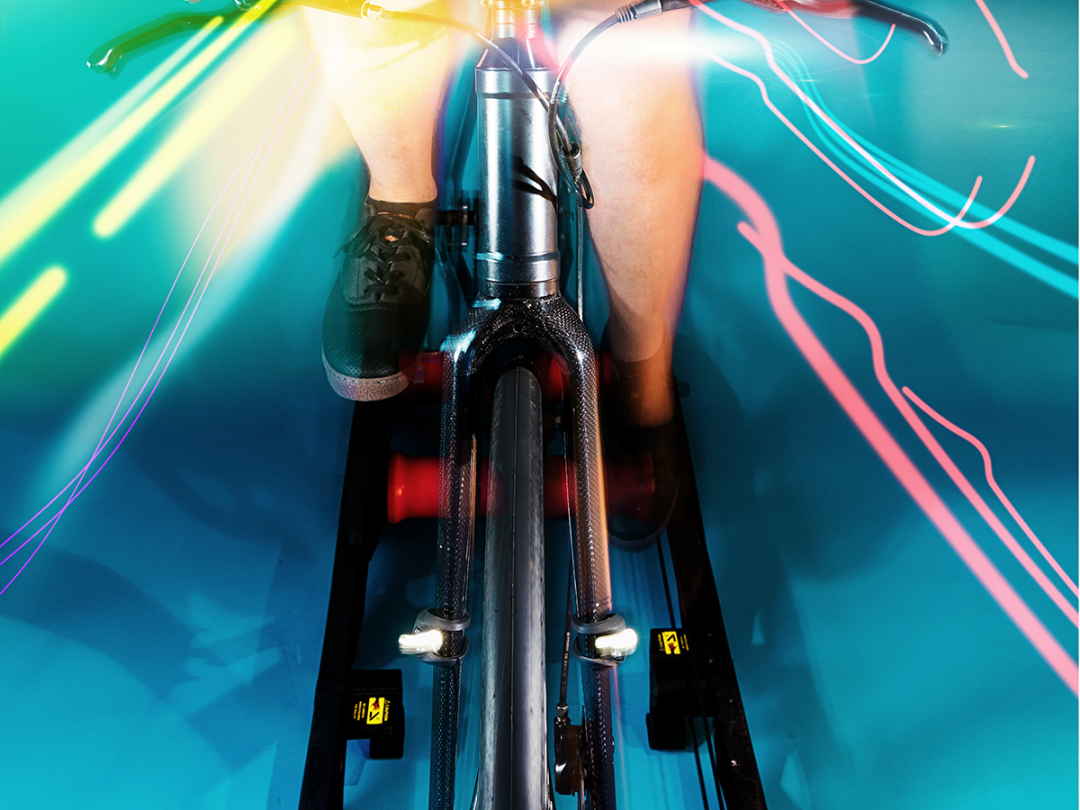 As the days get shorter and winter draws near, most are wrapping up warm and finding themselves a cosy spot by the radiator. But not you though, right?
No, you're one of the brave few who sees the frosty pavements as a welcome challenge, dons their Lycra and sets off on their pedal-powered commute with the icy wind in their hair.
But as any arctic adventurer knows, you'll need the best tools for the job if you're going to get to your destination before the frostbite sets in.
Fortunately, we at Stuff have put together a list of our favourite urban bikes and accessories to help you on your way.
The bikes
Coboc ONE Rome | £2999 | Rider: Tom Morgan – Reviews Editor
New to biking? This light and easy-to-use electric bike will get you up and riding in double time.
Canyon Urban 7.0 | £1139 | Rider: Ross Presly – Deputy Art Editor
Ready to upgrade? The Urban proves city bikes can be sexy… and low-maintenance.
Kona Honzo CR Trail | £3499 | Rider: Fraser Macdonald – Consulting Editor
Want something different? A hooligan hardtail mountain bike is perfect for urban shortcuts.
Tern Verge X20 | £2299 | Rider: Chee-Chiu Lee – Brand Art Editor
Need to use the train? Folding bikes are allowed on most trains – and this one's a rocket off it.
Coboc One Rome (£2999)
A daily commute through central London is probably the 10th level of cycling hell, but even with the ever-present threat of militant cabbies, Coboc's electrically assisted One Rome should make sure I won't melt into a puddle of sweat by the time I reach the office.
Not that you'd know it was an electric bike; Coboc stealthily stuffs the frame full of batteries, and the motor is built into the rear wheel. The power button and charging port are hidden under the top tube; the blue battery LEDs are the only visible giveaway that you're notpurely running on pedal power.
Its assistance is most noticeable on hills, although the minimalist motor only makes 40nM of torque so I have to put some effort in on big inclines. But, unlike more powerful e-bikes, the Coboc is light enough to reward that graft. I find that I can blast past the government-regulated 15mph motor cut-off, winding the single gear up to about 25mph in a sprint.
Range is minimalist too, at about 50 miles – but the Coboc is designed for buzzing around town, not climbing Mont Ventoux. And the fact that it's light enough to take up four floors to my flat every evening more than makes up for the lack of adventure.
Words: Tom Morgan
Team it with
This pace-tracking super-watch keeps an eye on the miles you're racking up, and you can stay smug knowing your heart isn't hammering away while the bike's motor does its thing.
Gone so far that you've drained the Coboc's battery? This water bottle's got a purifying straw built in, so you can drink straight out of the Trent while you work out how to get home.
Lumo Clissold Bomber Jacket (£125)
Stay safe with this lit-up jacket. It's got LEDs built in, so you'll stick out like a beacon at night, and with a motor doing the work, the thick lining won't leave you soaked in sweat.
That zippy motor will have you whizzing along, so you'll want something to warn any pedestrians to get off their phone and watch where they're going… 96dB ought to do it.
Canyon Urban 7.0 (£1139)
Having ridden all of these bikes extensively on rollers (that's me blue-steelin' all over the pictures up there), mine is the only opinion you should trust. Electric? Too slow once the motor cuts out. MTB? Good luck nipping through a gap with those wide bars. Folder? Everybody knows you should go Brompton. But the Canyon is a truly versatile urban cycling champ.
Equipped with a belt drive and eight-speed hub gear, it's easy to ride up hills, doesn't leave your legs spinning on the descents, cruises along the flats comfortably, then as a trouser-flapping bonus the carbon fibre belt drive is super-quiet and filth-free. Plus, the fact that it never needs oiling and has those enclosed 8-speed Shimano Alfine hub gears makes it a maintenance-phobe's dream.
You'll probably notice a lot of people trying to get a good look at your "interesting" frame and asking about that crazy headtube setup. If you're like me you'll tell them how long it took you to figure out how to adjust the stem (the bolt to loosen the top cap is on the underside of the top tube). The wheels and seat are secured by antitheft bolts, and the fat 35mm Schwalbe tyres roll really quickly and offer plenty of grip.
Words: Ross Presly
Kona Honzo CR Trail (£3499)
Sod Google Maps – I've managed to plot a route to work that's only 30% road, the rest being shared between cycle paths, gravel, off-road, a few sets of steps and what may actually be someone's garden. Very little of it is boring. So I need a bike that can take a bit of rough.
This Kona may technically be a mountain bike, but it uses the large 29in wheel diameter normally reserved for fast race bikes. Still, the new-school geometry, the wide handlebars, the toughty Fox 34 suspension fork… they all hark towards something more attuned to rock-drop hooliganism than Lycra-clad pace-chasing. Wide and thick bars make for precise turning, but you might want to consider narrower ones for nipping through traffic gaps.
To confuse bike spotters even further, this is one of the new-for-2017 carbon fibre Honzos, making it not just strange but ultra-expensive for a mountain bike with no rear suspension. If the attitude appeals but the pricetag prevents, Kona does various Honzos in lesser specs of carbon or aluminium.
Is it any good, though? Yes. Too good, if I'm honest. The stiff, light carbon frame gives it accelerating, leaping and hooning abilities outside the parameters of my nearly-40-year-old biomechanics. Nonetheless, whether I'm giving it my take on maximum attack, or just sitting back and letting the big, wide wheels suck up London's stupid road surfaces, I'm all smiles.
Words: Fraser Macdonald
Team it with
One of these days I'm going to jump them steps, rather than rattle down them… and I want this combined bike light and action cam to capture the carnage. Which it'll do, in 1080p and 45fps.
Madison Addict Softshell (£64)
These mountain biker's baggy shorts are smart enough to be seen in the office, and they're cosy and water-resistant enough to take the sting out of a wintry commute.
Tern Verge X20
Given that you're only paid for being at work,not getting there, it makes sense to shorten your commute as much as possible. In the city, that often means a combination of train and bike… and with rush-hour restrictions, that means a folding bike. The Tern Verge X20 is the Ferrari of folders. The aero 20in wheels, FSA carbon cranks and hydroformed aluminium frame add up to a weight of just 9.9kg. That's great for when you're carrying it about, but it gives it a swift ride quality too.
It's surprisingly stiff and quick off the mark, with no movement or creaking from the folding bits. There's a bit of flex in the tall handlebar stem if you're sprinting, but you get used to it and it probably helps take a bit of sting out of the potholes – the racing tyres don't offer much cushioning.
Folding takes only 10 seconds with practice, with just a couple of clamps to undo on the main frame and seatpost. Magnets and a rubber strap hold the folded bike together. It's not quite as neat as the Brompton system, though. It makes for a tidy folded bundle, except that the big 55-tooth chainring is left exposed – and it looks like it'd be an ankle-biter in a crowded carriage.
In truth, though, if the homebound train is looking busy, I'd happily just ride the Tern all the way home. Might even beat my PB.
Words: Chee-Chiu Lee
Team it with
Nothing gets train commuters tutting like taking a muddy bike on board. So give your folding bike a disguise while keeping chain and stabby chainrings away from the haters.
Hydro Flask 16 oz Coffee (£19)
Take an extra 20 mins' snooze and throw your hot breakfast beverage in your bag instead of gulping it down before leaving home. This sippy flask will keep hot things hot for up to six hours.
Shimano PD-A530 SPD Single Sided Touring Pedals (£32)
These pedals are the best of both worlds. One side's flat for your work shoes, but on the other there's an SPD connection for your suitably prepared race shoes.
Vulpine Men's British Waxed Harrington (£350)
Without any mudguards, you'll need a decent cycling-specific jacket. This Vulpine jacket is spendy, but thoughtfully designed and as smart as a button.