Samsung Galaxy S6 vs LG G4: the weigh-in
Two of Android's heaviest hitters square off against each other ahead of their big fight
Welcome to the clash of the South Korean tech titans.
In the blue corner we have the Samsung Galaxy S6 – the most premium, most powerful, most pixel-packed Galaxy flagship yet. It's got metal. It's got glass. It's got power and class. And it's currently Stuff's undisputed smartphone champion.
It toppled the HTC One M9's short reign, and its contender the G4 is looking to do exactly the same.
LG's 2015 champion will step into the ring with an unconventional leather uniform, a camera that's packed to the hilt with all sorts of imaging tricks, and the flexibility of a removable battery and microSD slot.
Here's a rundown of how these two heavy hitters weigh in against each other. We'll be updating this comparison with our final impressions once we've finished up our in-depth LG G4 review, so stay tuned for our final verdict.
Leather vs metal
Gone is the cheap plastic of the Galaxy flagships of old. Instead, the S6 is rocking a glass back with a metal frame, and it's by far the most premium flagship to leave Samsung's doors.
It feels reassuringly solid in the hands, and you'll finally feel like your holding a Samsung smartphone that's worth what you paid for it.
Its glass back and svelte 6.8mm-thin frame do however make it very slippery and hard to grip, which is an accident waiting to happen if you're not careful.
The G4 doesn't have this grip problem – partly because of the way its slightly thicker, curved body rests in the hands, and mostly because it has a real lather back cover, available in numerous colours and textures.
This rear cover offers plenty of grip, which is just as well, given that the G4 is taller and wider than the S6, which will prove more challenging to users with smaller hands.
The leather is a definite improvement, making the G4 the classiest and most attractive LG flagship we've ever seen. It still doesn't have the hard, premium-feeling hefty weight of the S6 or the all-metal HTC One M9 and iPhone 6, but it's classy in its own way.
What does let it down a bit however, is its lack of metal – its frame is still plastic.
Overall, both devices look and feel great in their own way, and which one you prefer will come down to personal preference. Having said that, we reckon that for most people, the weight and metal of the S6 will make it feel just that little bit more premium in the hands, which is why it edges out ahead in this round.
Winner: Samsung Galaxy S6
2K Wonderscreens
Both devices have 2K displays with the same 2560 x 1440 resolution. The Galaxy S6's screen measures in a little smaller at 5.1 inches, as opposed to the G4's 5.5 inches.
Despite the S6's higher pixel density, both screens are incredibly sharp, and you simply can't determine any difference in clarity between them. Icons and text are displayed beautifully on both.
Samsung has of course gone for its Super AMOLED tech, while LG has opted for an IPS LCD panel.
The former serves up true, deep blacks, thanks to AMOLED's ability to completely turn dark pixels off. It also provides the S6 with bright, vibrant, punchy colours.
The G4's screen improves on its predecessors offering in almost every way. It's far brighter, and serves up a much wider range of colours, with better contrast to boot. For G3 owners, the difference will be night and day, and all while consuming less power overall too.
We haven't had time to compare the screens in detail, but first our brief first impressions favour the S6's screen for its deep blacks (and therefore impressive contrast), while the G4 serves up more realistic colours.
Until we get both handsets in our reviews lab and compare stock images and video in detail however, this round's a draw for now.
Winner: Draw
Megapixel showoffs
Samsung has packed a very impressive 16MP camera into the Galaxy S6, and it's one of the best smartphone snappers we've ever used.
Its fast f/1.9 lens and quick autofocus make for some very impressive shots, even in low light conditions, and its Pro mode offers full control over ISO, white balance, focus, exposure and more.
The G4 however, steps its imaging game up to a whole new level. It's 16MP camera has an even faster f/1.8 lens, and bests the optical image stabilisation in its rival with its new OIS 2.0 system, which adds further stabilisation on the z-axis.
This means the G4 can compensate for tilt in both directions, as well as rolling forwards or backwards. Coupled with its larger 1/2.6" sensor, the G4 is all set up (on paper) to take some very impressive low light shots indeed.
Its Manual mode also looks seriously impressive, and having spent some time with it at its launch, we really like what we've see so far. The depth of field we achieved using the manual focus was really something (see above), and the on-screen controls give you greater control than the ones found on the Galaxy S6's Pro mode.
Also, unlike the S6, the G4 allows you to control its shutter speed too, letting you take long exposures for up to 30 seconds. Hello tripod light paintings.
On paper, the G4 wins the camera battle. Given how impressive the S6's imaging prowess is, that's really quite something. If the G4 delivers everything it promises in our final review, then we expect to crown it the smartphone camera king.
Winner: LG G4
The beast within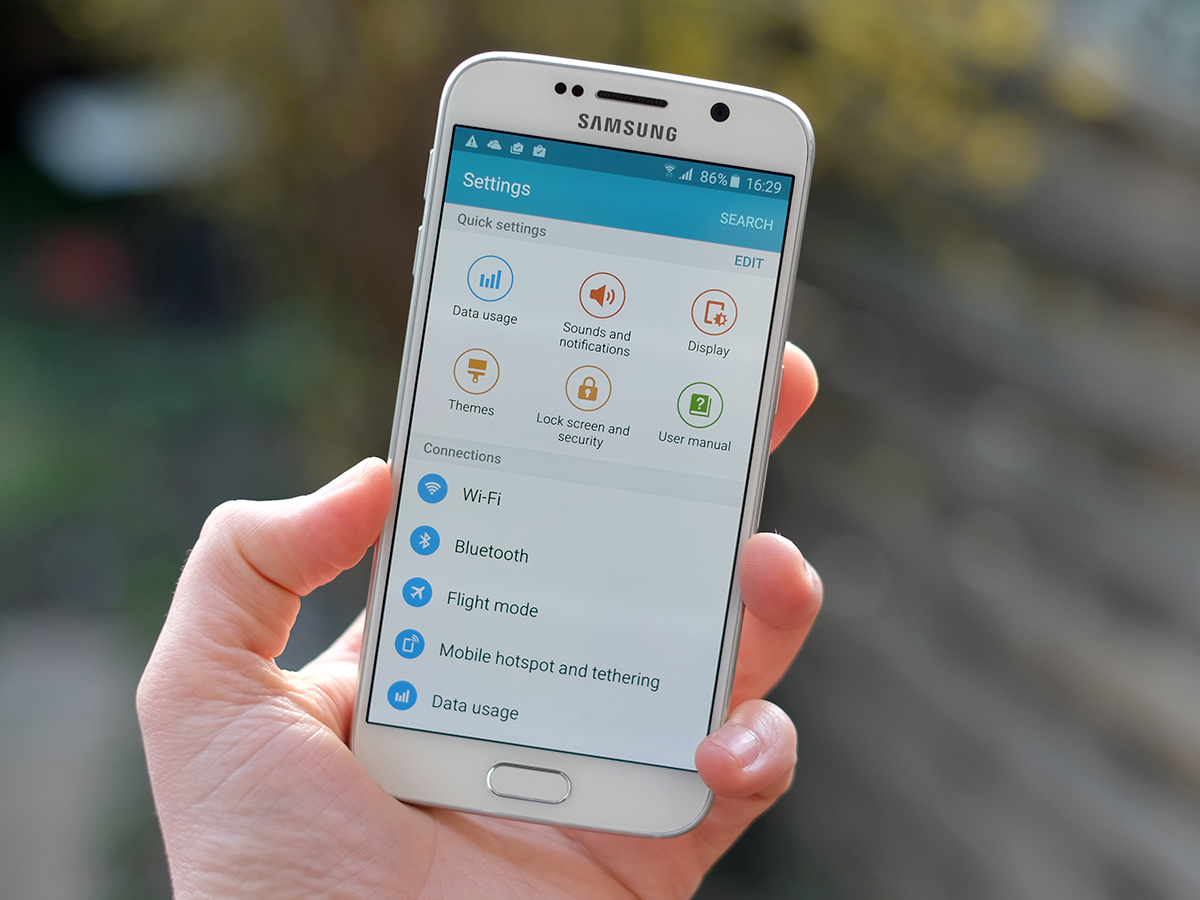 Samsung's Exynos processor is an absolute beast, topping the benchmark charts and besting Qualcomm's latest Snapdragon 810 processor.
LG, however, has opted for the older Snapdragon 808, quite possibly as a result of the overheating and throttling issues that, according to countless users online, plague the 810.
While the G4 definitely won't out-muscle the S6 on benchmarks, LG is very keen to stress that its spent months and months optimising the 808 for the G4, allowing it to perform as smoothly and as quickly as possible. One example of this optimisation is, apparently, the G4's ability to start up the camera in less than half a second.Both devices feature 3GB of faster DDR4 RAM too.
The Galaxy S6 wins this round, for its on-paper performance alone. Once we put the G4 through its paces however, we'll have a far better understanding of just how much difference those extra optimisations make in the real world, and will update this initial verdict accordingly.
Winner: Samsung Galaxy S6
Expandability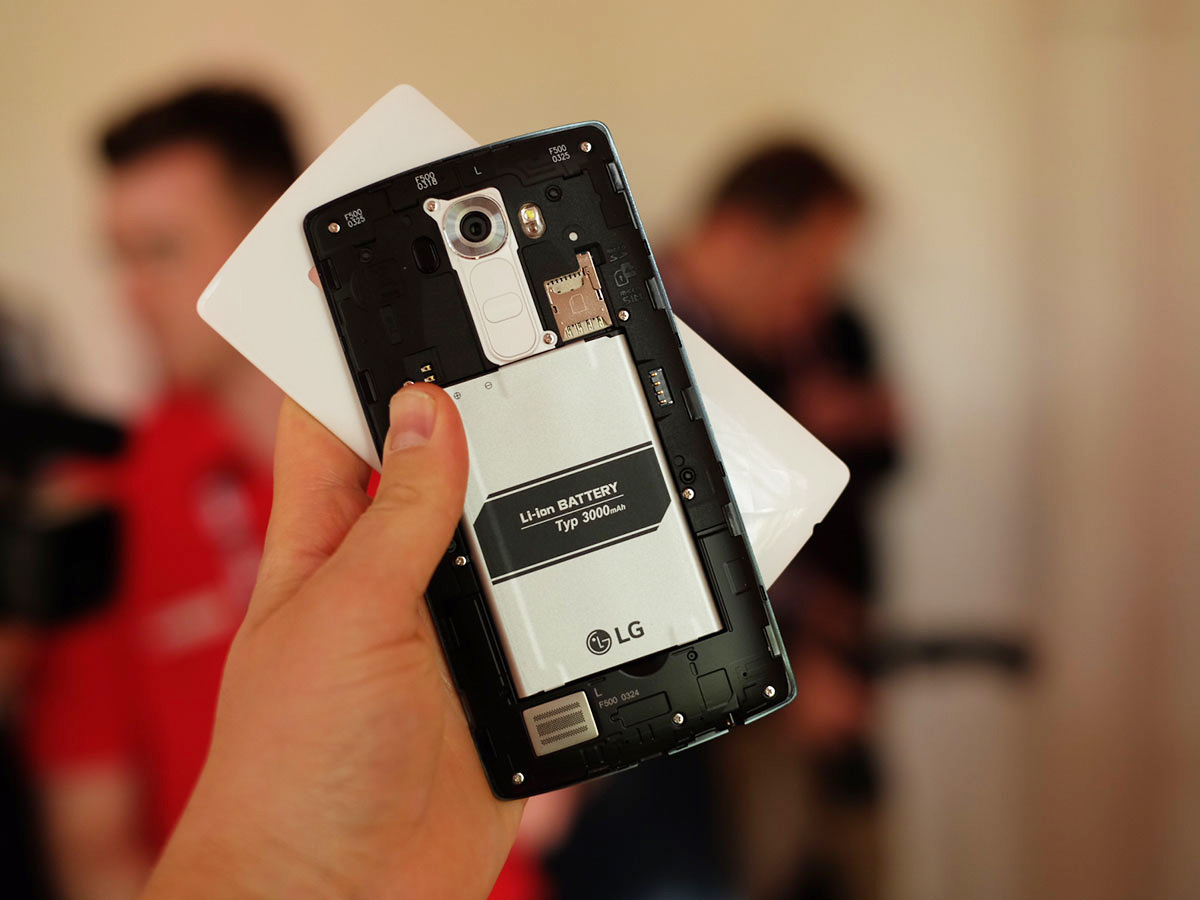 For some, the lack of a removable battery and/or expandable storage is a complete deal breaker.
The Galaxy S6 has ditched both options, which is a first for a Samsung flagship. Its in-built battery is the price that was paid for its sleek metal and glass build, but the lack of a microSD slot, some might say, is a way to push more expensive models with larger storage.
The G4 then, is now the only remaining flagship from a major manufacturer that offers the ability to swap out its battery, in addition to having a microSD slot.
For power users, this makes the G4 an instant buy, which is why the G4 wins this round by default.
Winner: LG G4
Software tricks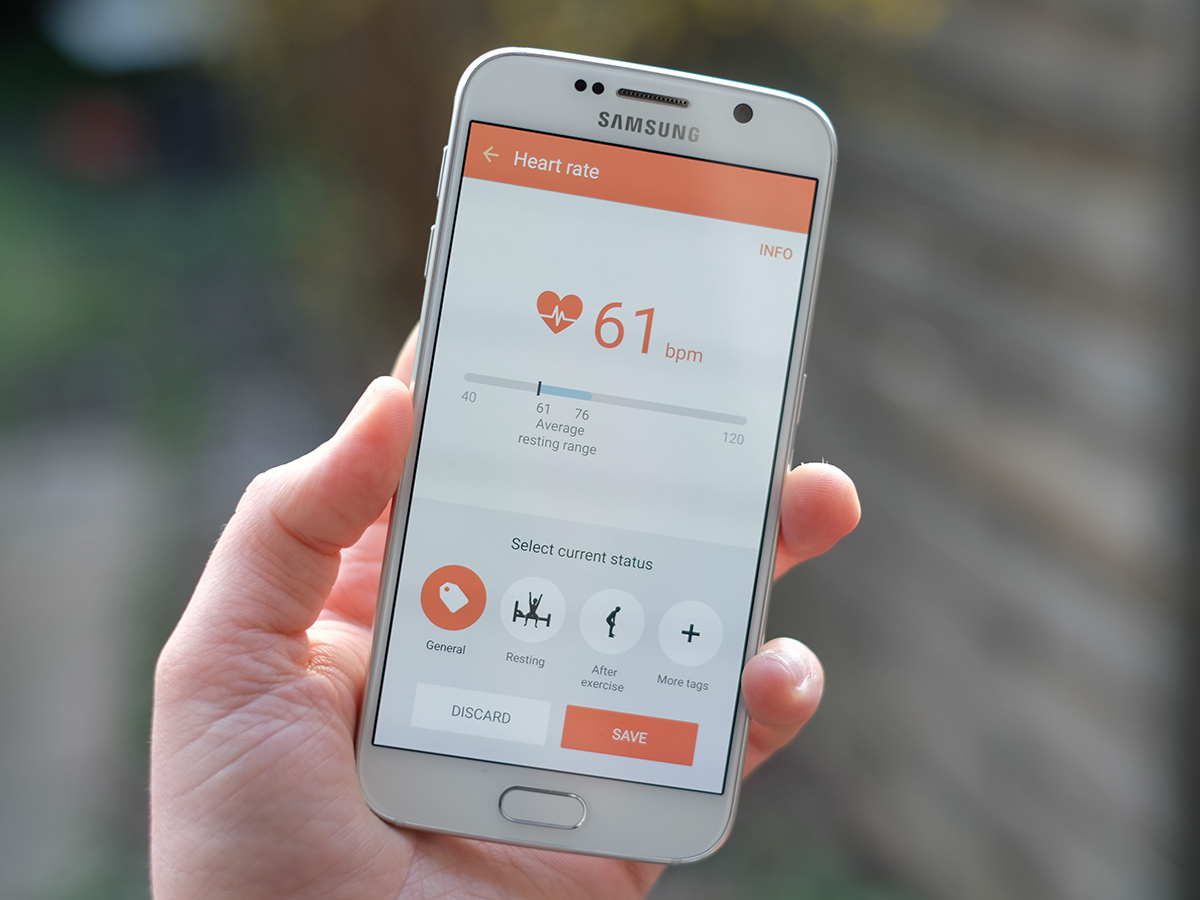 Both LG and Samsung have added plenty of software tricks into their respective Android skins.
They've also both cut down on the amount of pre-loaded bloatware, and you can also remove quite a lot of Samsung and LG apps without having to resort to rooting.
The S6 offers a fingerprint scanner in its home button, while the G4 opts for its Knock Code lock. Both work well, and we think that LG's implementation might actually be easier than using the S6's fingerprint scanner, which can occasionally be temperamental, depending on the angle you're pressing it.
One feature we really like the sound of in the G4 is its improved Smart Notice app. It lets you know which apps are draining the G4's battery when the screen is off, letting you either close or delete them as you see fit.
Open background apps can cause battery drain problems in Android devices, and while there are third party monitoring apps available, it's nice to see LG provide this functionality for non-tech savvy users out of the box.
Both devices add some genuinely useful features to Android, so this is another even match.
Winner: Draw
Initial verdict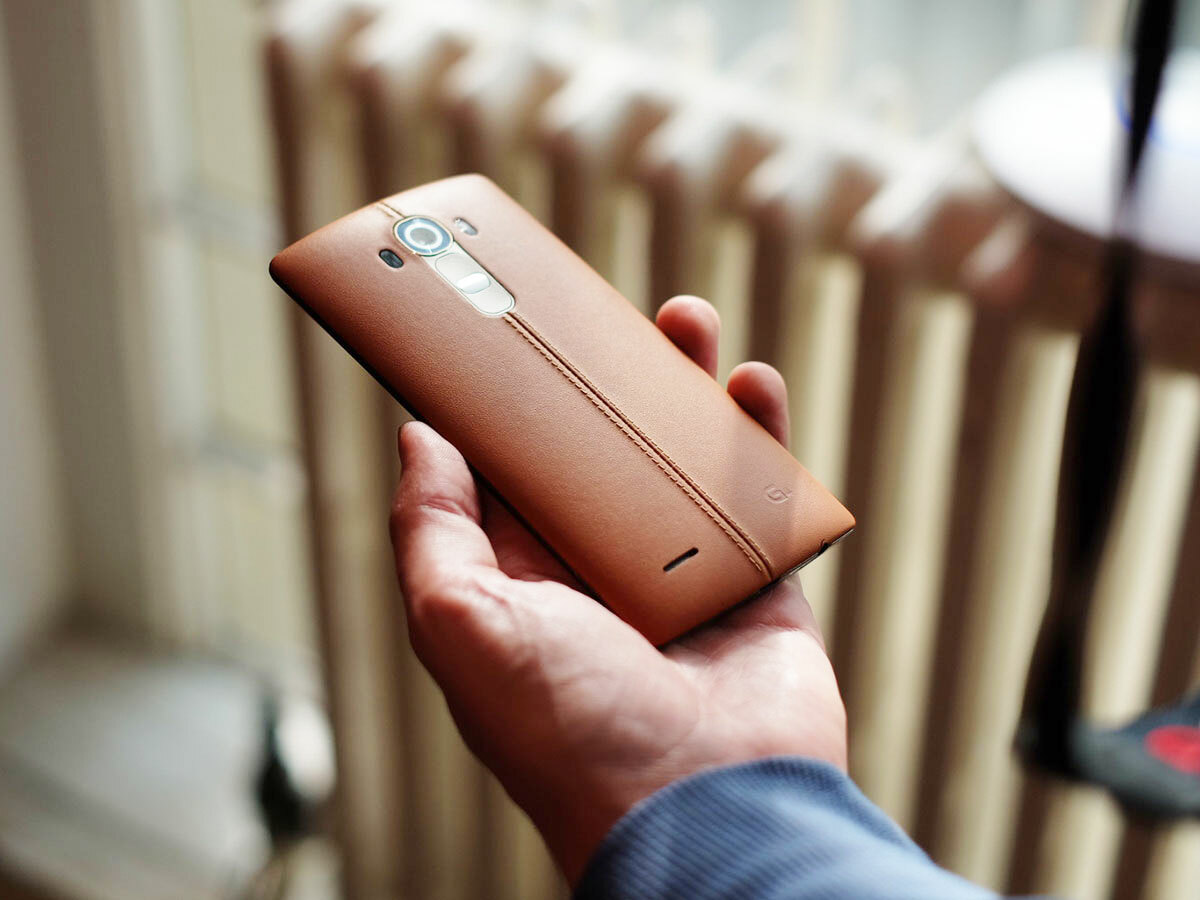 This is a very close fight. On paper, both devices are evenly matched, with their own strengths and weaknesses.
The S6 creeps ahead on build and power, while the G4 looks like it'll have the better camera. Its microSD slot and removable battery also give it a huge win, but only if either of those things are very important to you.
We'll be updating this feature with our final verdicts in each section, once the G4 has properly been put through its paces against the Galaxy S6 and its other rivals.
For now, both appear to be excellent devices, so it's good news for Android fans all around.