Promoted: How to… run a startup from your pocket
"You're fired!" Two words that have been ringing out from the office TV for the last three weeks and will continue to echo through the halls for the remainder of The Apprentice's glorious 10th season.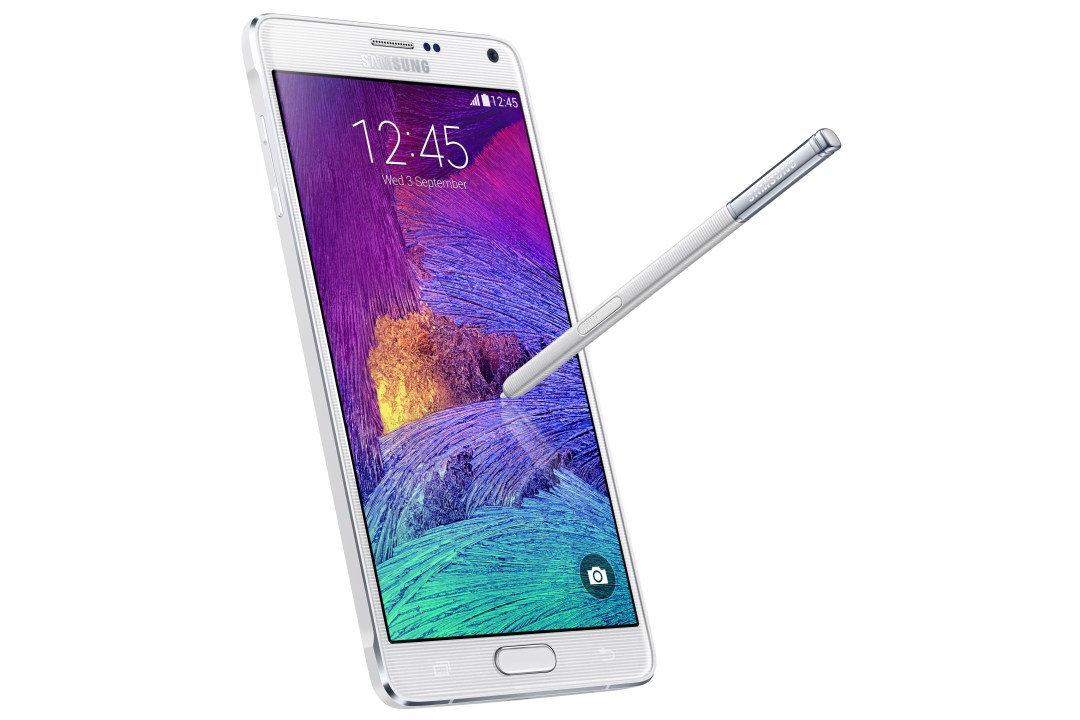 But no matter how hard the hapless candidates make it look, running a business on the go is easy: you just need the right kit.
Here's where you start: launch the laptop into the landfill, destine the desktop for the dust-pile and sort yourself a smartphone. Take the Samsung Galaxy Note 4, a sleek, metal-framed device with a stunning adaptive display, stacks of processing power and the battery life you need to go from bum to billionaire.
Screen machine
Let's start with that immense 5.7, Quad HD screen: the tailored pinstripe suit of the smartphone world. It's not just about size: the resolution (2,560 x 1,440, fact-fans) means it's easy to read whether it's emails, social networking or reading PDFs. All that space is put to good use: the Galaxy Note 4's Multi Window multi-tasking means you can have lots of apps burning the midnight oil at once and you can see what's going on in each at a glance.

Locked-down
Modern businesses need to be secure: your email account is a hotbed of precious information and competitive secrets. Of course, you already protect your phone with a PIN but the Galaxy Note 4 has an enhanced fingerprint scanner as well: that's a form of security you can't forget and won't absent-mindedly jot down or leave in your wallet. Android's device-level encryption and the Galaxy Note 4's new Private Mode means better security than ever.

Audio abilities
Easy to forget but you'll need a phone that makes calls as well as everything else. The Galaxy Note 4 has a built-in voice recorder – and one with a few bells and whistles. You get an array of microphones for better clarity and the speakerphone has better noise-cancellation for improved sound quality, clearer calls and less chance of miscommunication.

All the time in the world
You know the score with most smartphones: hit the late afternoon and you'll nervously watch your battery percentage drop. Picture the scene: a dream client drops you an email with an important offer only for your phone to croak its last as you tap "Reply". The Samsung Galaxy Note 4 has a whopping battery for longer between charges, while Ultra Power Saving can squeeze up to 24 hours from the last 10%.

Business class
First impressions matter: the Samsung Galaxy Note 4 is only 8.5mm thin and that punchy screen is classier than flying first class to New York. The premium metal frame feels the business as well, so between looks, feel, long life and all the performance you could want, the Galaxy Note 4 is the complete package – more than we can say for a certain group of sharp-suited reality TV stars.

Multitasking master
You haven't seen multitasking like this before. Sure, other phones can run more than one app at once, but the Note 4 takes things to another level. It's fast, fluid and smooth as it switches between apps, allowing you to go from the web browser to your email without suffering choppy performance. Give the multi-window mode a whirl and your mind will be properly blown: multiple windows, running concurrently, and all active at once. Think typing an email while you watch a video, or browsing the web while jotting down ideas. Finally: a phone whose mental horsepower matches your own.
Read more… Promoted: 9 tips for better smartphone photography