OnePlus One vs Google Nexus 5: the weigh-in
Budget superphone meets budget superphone. But which one's likely to come out on top?
The Google Nexus 5 is widely regarded as one of the best bang-for-buck smartphones ever made, but that could soon change.
Fresh-faced Chinese company OnePlus has released its One smartphone into the wild, and it's specced to the hilt with a ridiculous £230 price tag to match.
That's even cheaper than the already attractively priced £300 Nexus 5, and it could prove to be the surprise hit of the year.
Ahead of our full OnePlus One review, we're pitting both phones against each other based purely on their spec sheet merits. We'll update this preview to reflect any changes we've discovered after our full review, so stay tuned.
Plastic, meet plastic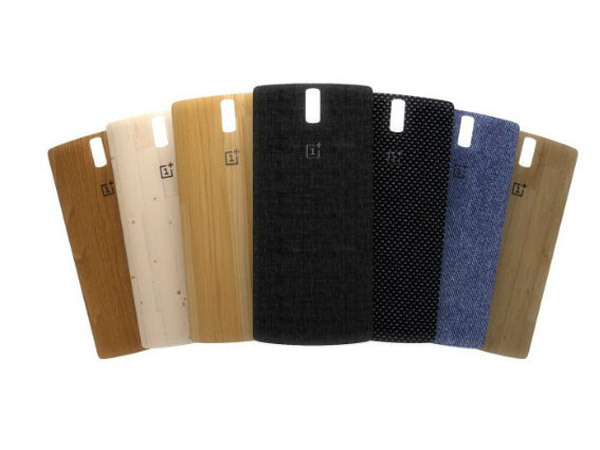 Neither device is clad in premium metal armour, but that's not to say they feel cheap.
While they won't beat the iPhone 5s or HTC One (M8) in a beauty competition, both phones are well built.
While the Nexus 5's rear is non-replaceable, the One can change its rear panel, and its options are very attractive indeed. And a little crazy.
The white version for example, has a silky smooth crushed cashew nut finish. No, really.
You can even opt for denim, kevlar or wood panels, ensuring it'll match everything from your jean jacket to your tactical SWAT vest.
Neither device has a microSD slot or removable battery making them fairly even, but we have to hand this round to the One, purely because of its ability to drastically change its looks with its selection of rear covers.
It is worth bearing in mind however that the One is substantially bigger thanks to its 5.5in screen, so if you're not a fan of gargantuan phablets then the Nexus 5 should be your choice by default.
Winner: OnePlus One
1080p punch-up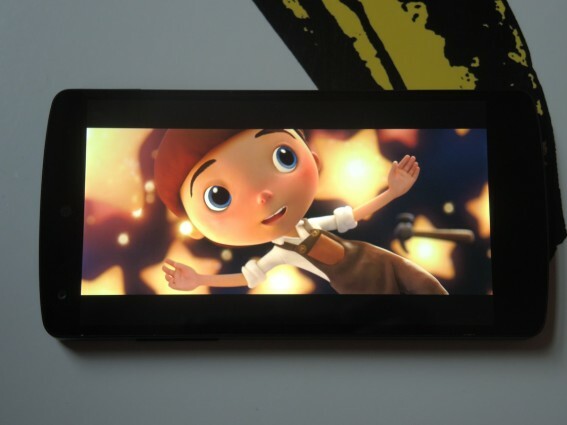 Both the One and Nexus 5 feature 1080p IPS LCD displays, but the One has the edge over the Nexus 5 if you like your screens big.
It's a whopping 5.5 inches form corner to corner, while the Nexus 5's screen is an easier-to-handle 5 inches.
While the Nexus 5's display has a higher ppi count of 445 compared to the One's 401 pixels per inch, it's unlikely to make any difference in terms of sharpness at regular arm's length.
If you're a movie fan and spend a lot of time reading and browsing, then the One's extra real estate will be more appealing.
If you like your phones a little more manageable though then the Nexus 5's screen still offers a generous amount of space in a package that can be handled more easily with one hand.
For now, this round's a draw, though this is subject to change once we've had a decent side-by-side comparison of contrast, colours, white and black levels.
Winner: Draw
Power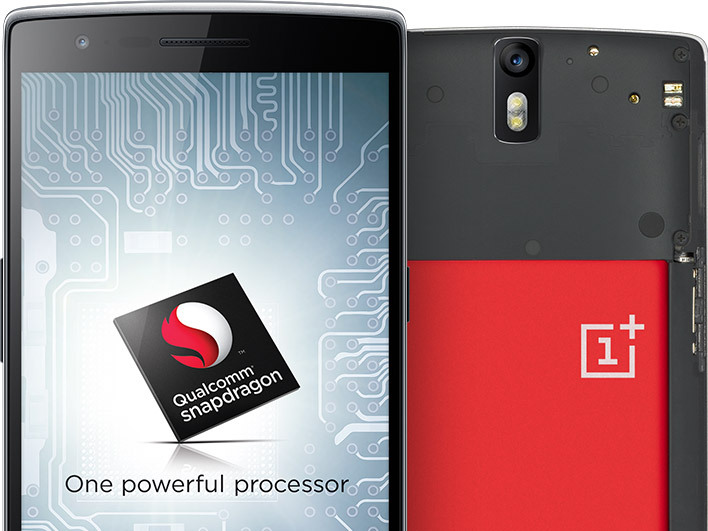 The One packs a little more power under the bonnet than the Nexus 5, thanks to its slightly faster, newer 2.5GHz quad-core Snapdragon 801 processor (the same one found in the Samsung Galaxy S5, HTC One M8 and Sony Xperia Z2).
The Nexus 5's quad-core 2.3GHz Snapdragon 800 processor is still going strong however, and both share identical Adreno 330 graphics processors.
While the processor difference shouldn't affect everyday performance, the One is arguably more future proof as it has 3GB or RAM compared to the Nexus' 2GB. Time will tell if this results in any noticable difference, but on paper, the One comes out on top once again.
Winner: OnePlus One
Oh snap
The One's 16MP camera captures photos at a higher resolution than the Nexus 5's 8MP snapper, but it's impossible to say which device takes the better shots without side-by-side comparisons.
The One does have a better 5MP front-facing camera which should produce better selfless than the Nexus 5.s 1.3MP offering.
The One can also record 4K video, while the Nexus is stuck capturing 1080p.
Winner: OnePlus One
It's Android Jim, but not as we know it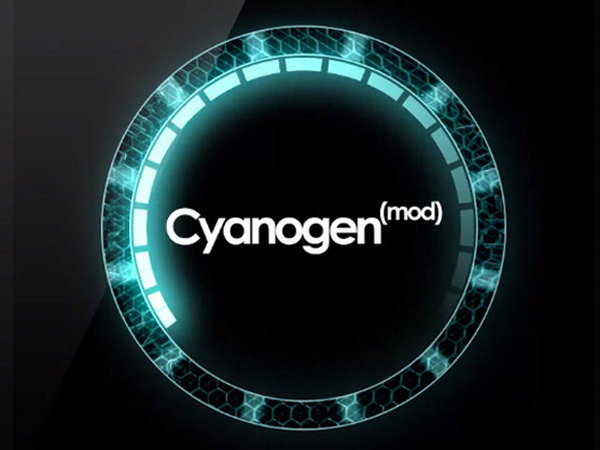 Here's where things get rather interesting.
The Nexus 5 is, of course, loaded up with the latest version of Google Android 4.4 KitKat. It's completely stock – no modifications, no skins – just how Android purists like it.
At first glance you might think that the One is also running vanilla Android, and you'd almost be right.
We say almost, because it's actually loaded up with CyanogenMod 11S. the CyanogenMod team has earned the praise of hardcore Android fans for taking stock Android and injecting it with customisation steroids, letting users tweak everything from status bar icons to deep theme integration.
You can also delve into the exciting world of CPU under and overclocking if you like, with the former extending battery life and the latter earning you sweet, sweet benchmark scores. Not something for everyone admittedly, but hey, it's always nice to have the option.
For offering the stock Android experience with plenty of tasty extras, we're giving another round to the One.
Winner: OnePlus One
READ MORE: Android KitKat 4.4 review
Initial verdict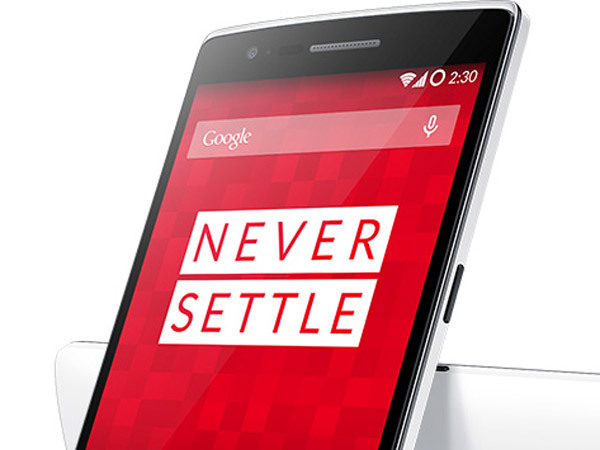 The OnePlus One has comfortably walked away with a victory in this spec-based fight. It offers better specs than the Nexus 5, at a ridiculous price.
The 16GB version costs a mere £230. Better still, the 64GB model is only £270 – crazy prices for the specs you're getting.
Compared to the £300 16GB and £340 32GB Nexus 5 models, it's practically a no-brainer.
While we have yet to review the One, it's impossible not be be impressed with it, and we applaud OnePlus for shaking up the smartphone world. We'll update this feature after our in-depth review, but for now, the OnePlus One is the new bang-for-buck king.
READ MORE: Top 10 best smartphones in the world right now