HTC One (M8) vs LG G2
HTC's heavy hitter takes on the former Android king in this flagship slobberknocker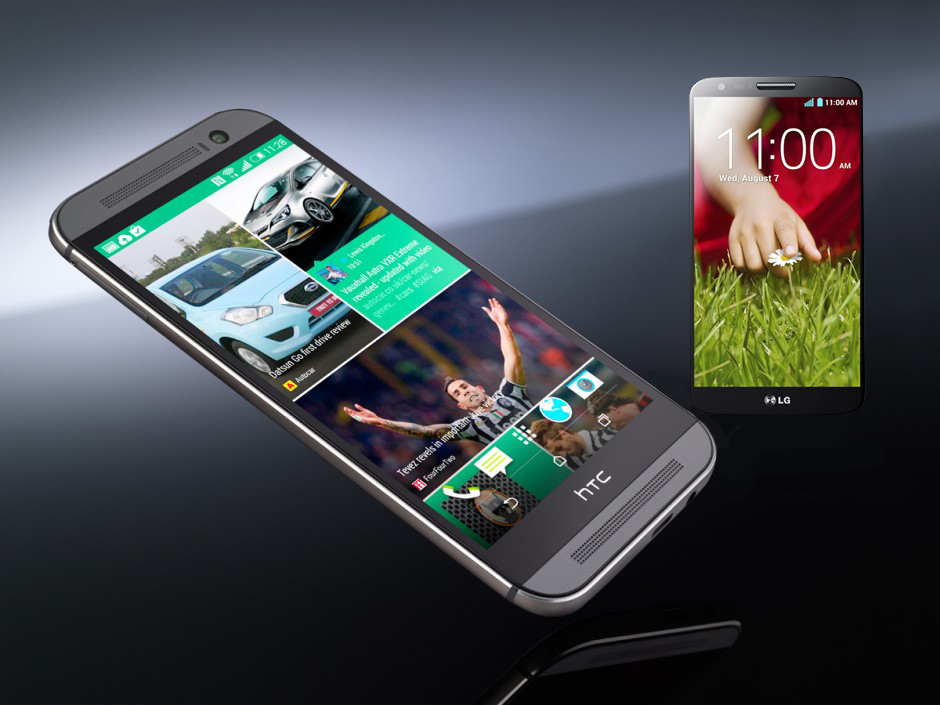 HTC has brought back the One, and dodgy brackets aside, it's an absolute beast with killer looks to match.
So naturally we're pitting it against the LG G2 – one of the best Android superphones that money can buy.
It's South Korea's finest against Taiwan's new contender. But who will win?
Metal meets plastic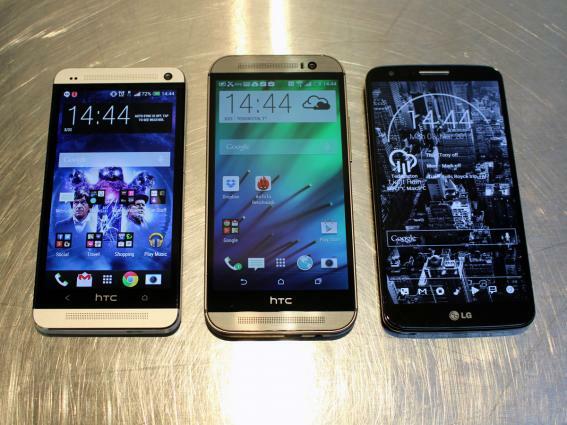 The HTC One (M8) is simply gorgeous. From organic round curves to a solid metal body, HTC has gone all-out on the design front, and it's paid off. The M8 is one of the sexiest smartphones we've ever held, and no other Android phone can match its build quality.
The LG G2 isn't ugly by any means, and we're big fans of its minimalist front. Its plastic build does let it down though, and its rear power and volume button placements might not be everyone's cup of tea, although we rather like them where they are.
The G2's footprint is substantially smaller than the M8's though, thanks to its wonderfully slim bezels. The M8's excuse for its larger size is a decent one however. Its two front-facing speakers might take up room, but they're very impressive indeed.
The M8 wins for with its premium build and microSD slot, which the G2 lacks.
Winner: HTC One (M8)
Screen showdown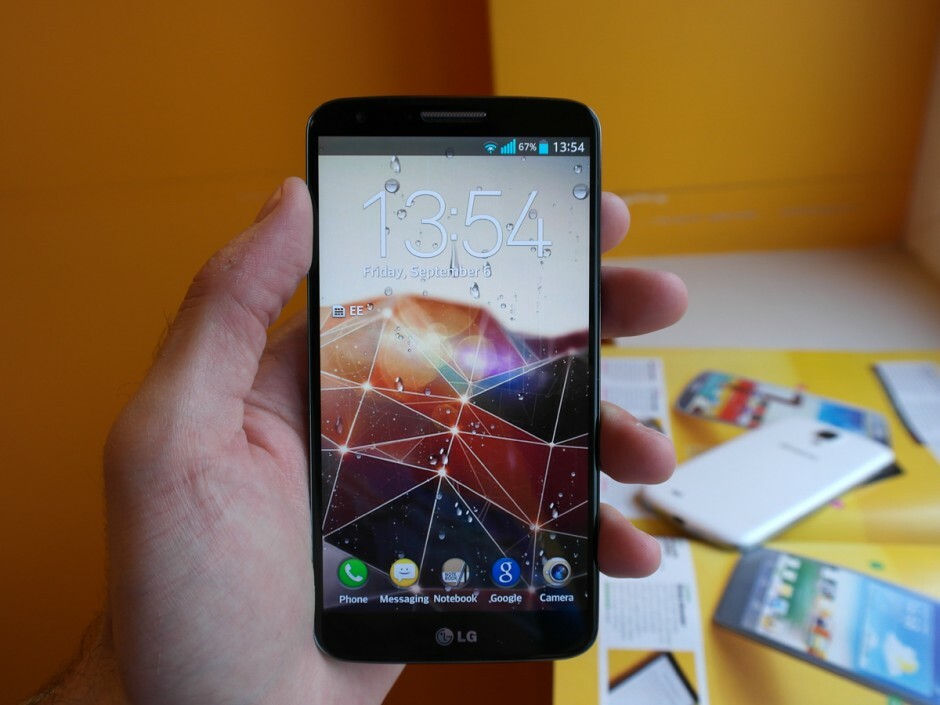 Both the HTC One M8 and LG G2 have superb 1080p displays, serving up bright whites, rich blacks and vibrant (but not over saturated) colours , along with excellent viewing angles.
The G2's screen is slightly bigger at 5.2 inches while the One M8's display measures in at 5 inches.
While the ppi difference is negligible, we have to applaud LG for squeezing in a slightly larger screen into a smaller body, which might make it a little easier for one-handed use despite its larger size.
The extra real estate offered by the G2 will appeal to movie fans and readers alike, so the G2 scrapes ahead of the M8 in this round.
Winner: LG G2
Say cheese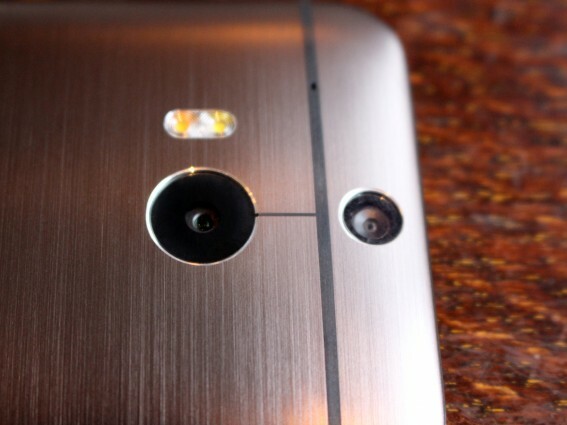 Here's where things get interesting. The G2's 13MP camera is excellent and it takes detailed photos in both light and dark conditions, helped greatly by its optical image stabilisation.
The One M8 on the other hand mixes things up a bit. For starters, it's kept the same 4.1 UltraPixel camera that graced the original One. But it's got company.
A second lens above the main module records depth information, which means that you can focus on different subjects in a shot after you've taken it, Lytro-style.
The Galaxy S5 and LG G Pro 2 achieve this post-shot refocusing effect with software, but the One M8's dedicated second lens means that it excels in this area.
The G2 lacks this functionality completely and it's a big win for the M8, assuming it's a feature you plan on using regularly. Even if you think it's a gimmick, it could come in very handy for photos which accidentally have the intended subject out of focus.
The One M8 also performs well in lowlight conditions, and its dual-LED flash provides more realistic colours and skin tones, in a similar way to the flash module found on the iPhone 5s.
The G2 does capture finer details, but unless you're planning on cropping into or printing out large photos, you're unlikely to notice any major differences when uploading photos to the likes of Facebook.
Throw in 4K video recording and 120fps capture on the M8 (which the G2 lacks) and HTC comes out on top in the camera round.
Winner: HTC One (M8)
Strength and stamina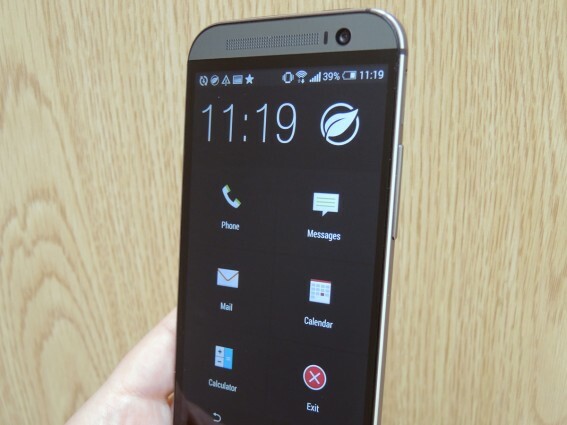 On paper, the M8 is the slightly more powerful device thanks to its newer 2.3GHz quad-core Qualcomm Snapdragon 801 processor.
While the G2 rocks a 2.2GHz quad-core Snapdragon 800 processor, both phones have 2GB of RAM, and despite the M8's superior benchmark scores, you won't notice a difference in performance.
Games, apps, multitasking, videos, music, browsing – you name it, they'll eat through it like a ravenous beaver at a wood chipper buffet.
Both devices also have excellent battery life, lasting more than a day if you're careful. HTC takes this one step further with a power saving mode which freezes all apps but retains messaging and phone call capabilities.
Winner: Draw
Android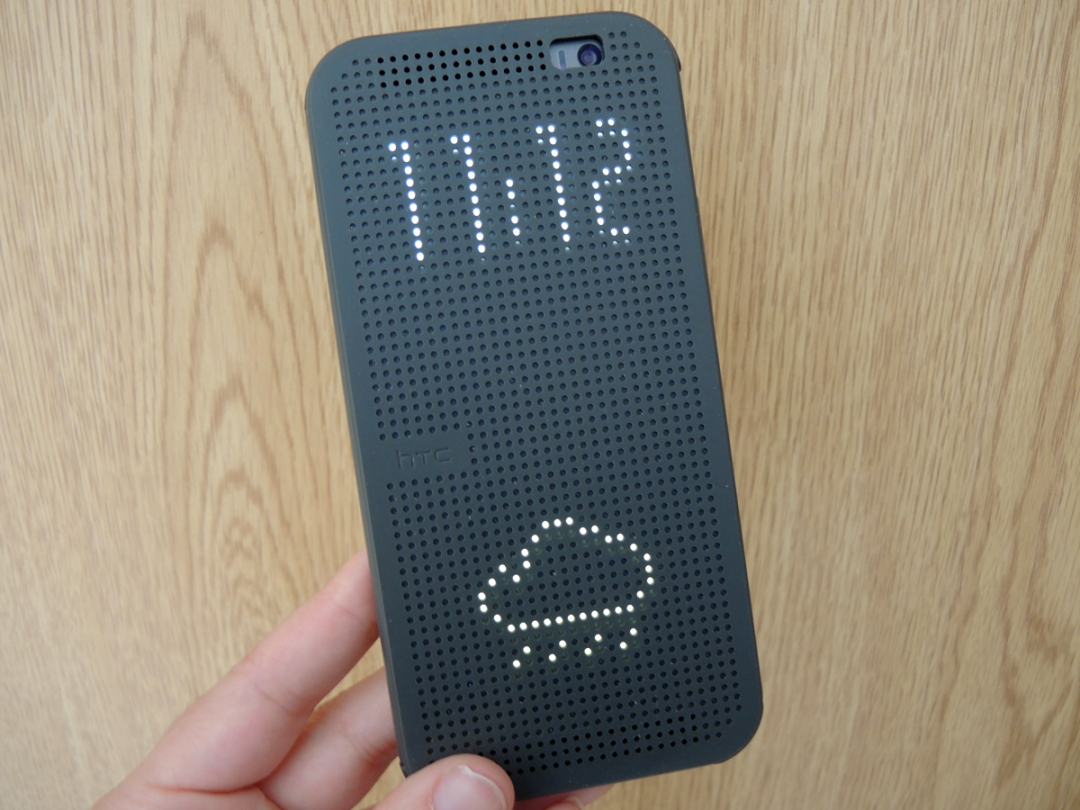 Both HTC and LG have shunned stock Android in favour of their own skins, which offer additional treats on top of Google's stock OS.
The G2 has taken the Samsung approach by shoving in tonnes of features, which can get a little confusing. Some of them are truly useful though, and the G2's guest mode will come in very handy for occasions when you want to protect your personal data and apps form prying eyes.
We love LG's Knock On feature too, which lets you double tap the screen to turn it on and off.
The One M8 matches this however and takes it even further by allowing you to bypass the lockscreen altogether, or open up the last used app, depending on which direction you swipe the screen from.
The M8's Dot View cover is also a stroke of genius, providing retro-style information with a quick double tap. From weather info to notifications and answering calls, it's a great innovation that's fun to look and and use.
The One M8 comes loaded with HTC Sense 6.0, and it's far easier on the eyes than LG or Samsung's Android skins. BlinkFeed has improved too, allowing you to add custom RSS feeds and integrate device information form the likes of Fitbit, letting you to track your stats directly from the BlinkFeed screen.
For looks, innovation and functionality in one sleek package, the M8 edges out ahead again.
Winner: HTC One (M8)
Verdict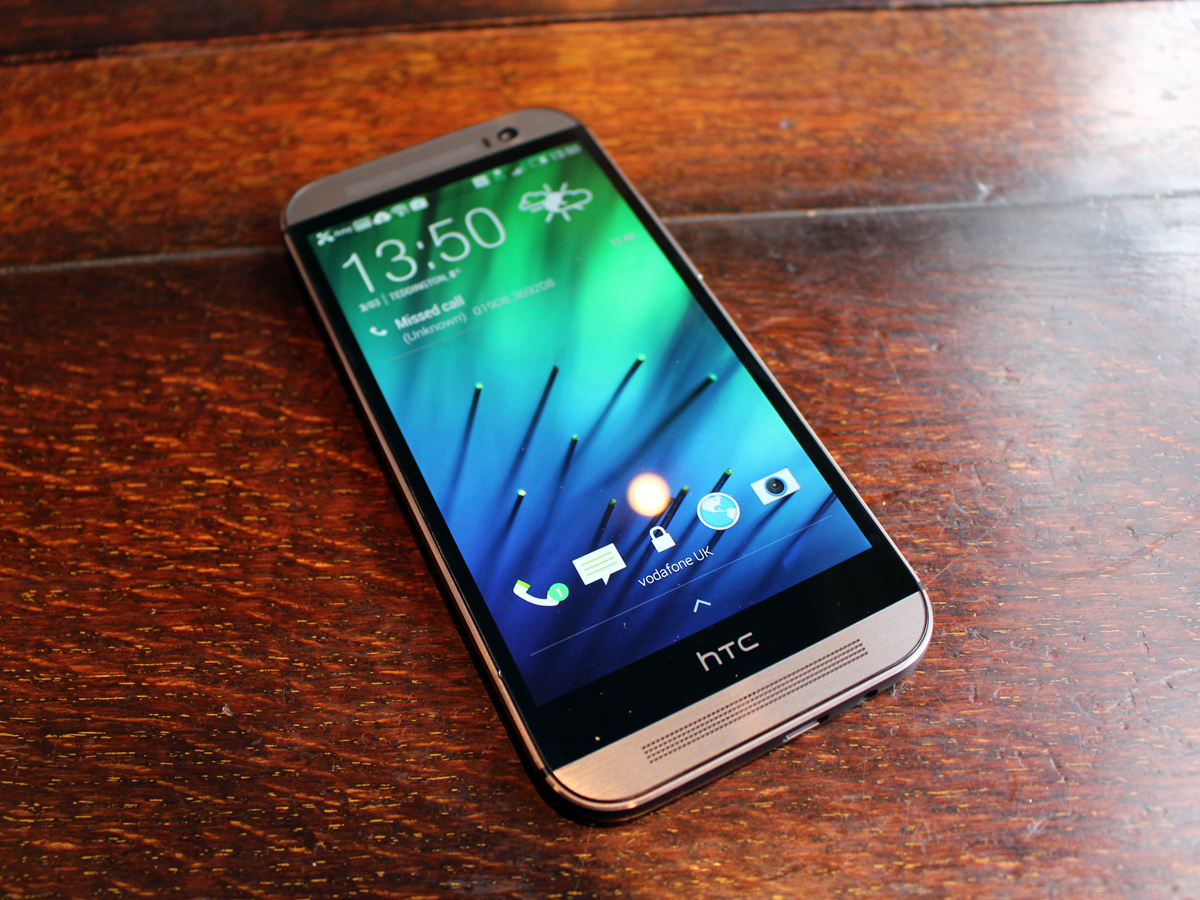 The HTC One has replaced the G2 as Stuff's best smartphone in the world, bumping LG's champion down to second place.
That's no mean feat, and it's a well-deserved victory.
The M8 wraps up power, innovation and a gorgeous Android UI into a premium metal package, and it'll take something special to knock it off its pedestal.
With the mysterious G3 waiting in the wings however, it might not be too long before LG has its revenge…