Grand Theft Auto 5: ten years since Rockstar changed the game
10 years after its first release, here's how Rockstar's open world masterpiece redefined video games for generations
Back when Grand Theft Auto 5 first released for PS3 and Xbox 360 on 17th September 2013, we called it one of the greatest games of all time. That label still holds up even though we'd had a fair number of other certified game changers in the past decade.
So with more than 185 million copies sold, releases across three console generations and a whole new GTA finally coming soon(ish), what makes GTA 5 one of Rockstar's all-time masterpieces that continues to endure?
---
Game changer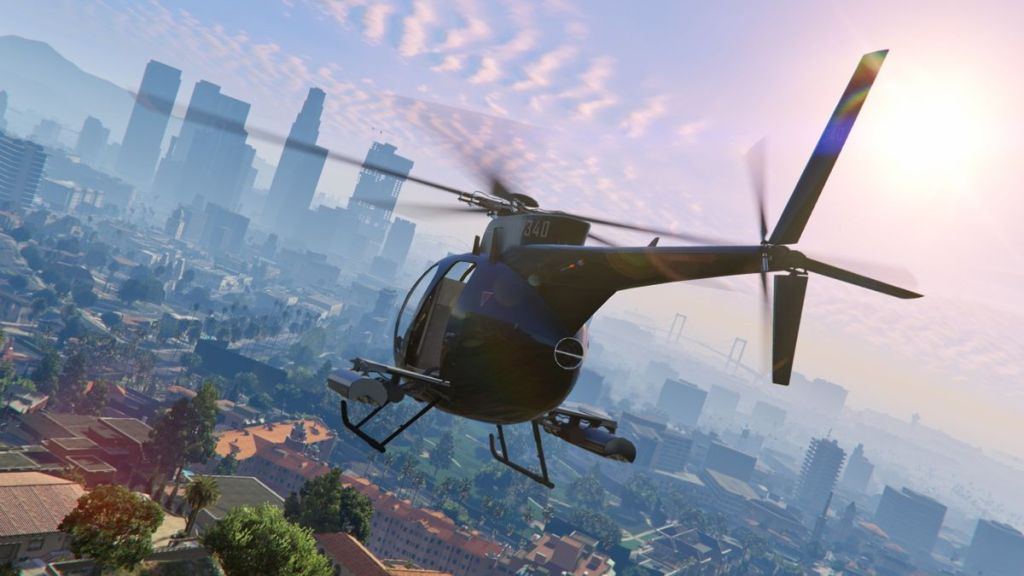 Since the crime series first went 3D in 2001, Grand Theft Auto had always been a trailblazer for open world games, giving players the freedom to do what they wanted, which usually left a trail of wanton murderous destruction and the police in their rearview mirror.
But the five year leap from GTA 4 to GTA 5 was extraordinary. Los Santos wasn't just a bigger map that turned sun-kissed LA into a dream video game playground, it was packed with things to do, with more ways to get around, such as pedalling along the beach front on a bicycle on a bicycle or flying planes over the mountains. It so richly captured the details of a city that's diverse in its geography as well as its neighbourhoods, as you could be living it up in the fancy houses at Vinewood then dodging gangbangers in housing projects.
The clever way of giving different perspectives to Los Santos was by splitting the story between three protagonists: wealthy retired thief Michael going through a mid-life crisis; young small-time crook Franklin looking to make a name for himself; then there's Trevor personified every GTA player's worst impulses. People might point to The Last of Us as games taking its influence from prestige TV, but GTA 5 is arguably a better example when you consider how the best HBO dramas are ensembles. Much like the cast of The Sopranos and Boardwalk Empire, these weren't exactly sympathetic people you'd be within a mile of in real life but they were compelling as hell on the screen.
Thought wasn't just put into the main cast however but also the hundreds of pedestrians populating Los Santos. Sure, you'd still sadistically mow them down, but if you're on foot you could also start up conversations with them, albeit a lot of the time just shouting at and harassing folks until they decide to run away. But occasionally, the AI could do unexpected things, such as getting so heated up during a traffic jam they start a shoot-out with other drivers. Reactions from the citizens of Los Santos could get unpredictably wild but it made this feel like a living breathing city that other modern open world games struggle to pull off.
Generations game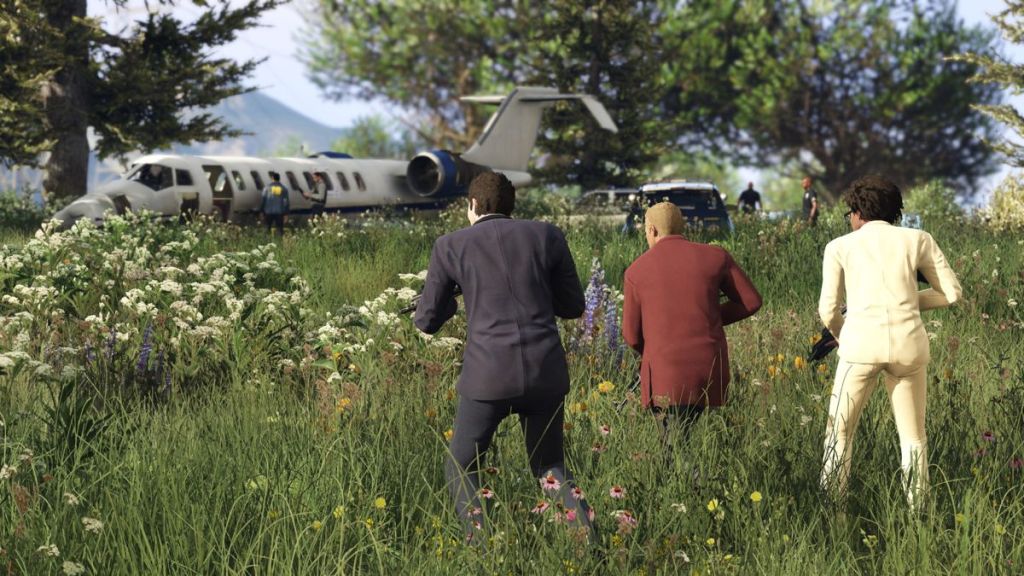 Considering GTA 5 launched mere months before the launch of PS4 and Xbox One, a port for the new consoles the following year was inevitable, with video game remasters being especially more prominent in this generation. Nonetheless, GTA 5 on PS4 and Xbox One provided another game-changer by a simple perspective shift, letting you play the game in first-person. We can all agree that the gunplay was probably not its best feature, but simply letting you play it like a first-person shooter was a considerable improvement. More importantly, it just allowed you to be even more immersed in the details as you explored Los Santos, though at the same time made some of the illicit activities you can get up to even more uncomfortable (you know what we mean).
Its continued popularity in the sales charts over the years meant that Rockstar would also bring GTA 5 to the latest console generation in 2022, making it one of few titles to be released across three console generations (Minecraft and Skyrim being the other notable examples). While this version allowed for an even more beautiful looking game with ray tracing or smooth 60FPS performance, these feel like minor enhancements compared to the previous gen's port. Goodness knows some of us bought it again anyway.
Of all the releases however, the most significant probably wasn't on console but rather its PC release in 2015, which is arguably responsible for its long shelf life. Thanks to the modding community, there are tons of ways to expand on GTA 5, from lots of graphical enhancements that make the game even more photorealistic (or actually realistic by transforming Los Santos into LA featuring real iconic locations and sights) to new features like being able burgle houses or even become Iron Man! Even more recently, there was a mod (albeit since banned by Rockstar) that used AI to generate unique and authentic conversations with characters.
Big connections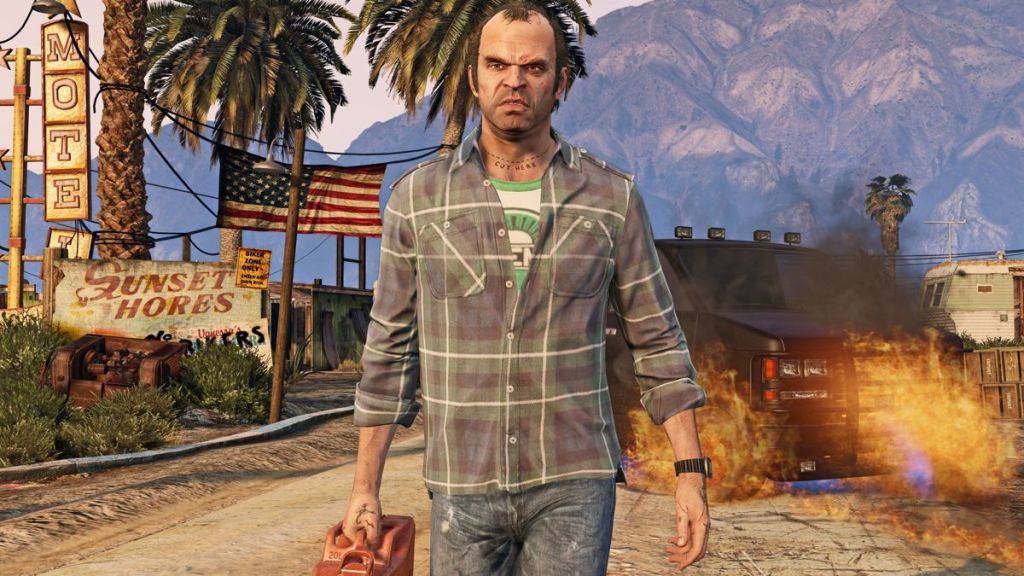 While launching shortly after the base game with a myriad of issues, Grand Theft Auto Online is even more significantly the reason why GTA 5 continues to sell so much. Sure, the base game has a great story with great missions, but the real fun comes in just creating your own character and letting loose in Los Santos as a gunrunner, biker, executive, or nightclub owner with a few cool million dollars to play around with, while you figure out how to keep that cashflow going as you build up your businesses, buy more real estate and cars, and live the virtual American dream.
It's not quite an MMO, given that a server can only host 30 players, but it also preceded the trend of live-service games, and it's kind of remarkable that this 10 year-old game's online component is still going strong when plenty other live service games have come and gone. That said, it's not necessarily the kind of game you'll want to play online with others. Given the anarchic sociopathic nature of GTA 5, you can easily run into rich kids hunting you for sport, but playing with friends on your own server means you'll be able to enjoy the new heists made for GTA Online.
Such is GTA Online's success that Rockstar funnelled all of its efforts into releasing updates here. Each brought new vehicles, weapons, and game modes. The most significant was probably The Cayo Perico Heist, which introduced a whole new landmass to the world, as well as The Music Locker nightclub where you could hire real-life DJs like Solomun and The Blessed Madonna. Even when the long-rumoured single-player DLC featuring the return of GTA 5 protagonist Franklin finally arrived, along with guest star Dr. Dre, this was also a mission that came to GTA Online.
Grand Theft Auto's future
A decade after GTA 5, fans are wondering just what the future holds for the series, as the GTA 6 rumour mill feels like it's working overtime on a daily basis, with Rockstar also suffering a hack where the information about the game was leaked for real online.
The studio hasn't been sitting idly all this time of course – besides GTA Online updates, it also released the landmark achievement that was Red Dead Redemption 2, with many features we wouldn't be surprised making a return in GTA 6. Given the success of GTA Online, it goes without saying that online will likely be just as important a component, although publisher Take-Two has already promised there would still be a full-fat single-player campaign. But perhaps we could expect a title where both parts are integral with one another?
Just as GTA 4 returned to Liberty City and GTA 5's Los Santos is set within the state of San Andreas, all signs point to Grand Theft Auto 6 taking us back to Vice City, which would be a great opportunity to expand on the Miami-inspired location from its original PS2-era map, though whether it would be set in the 80s or modern day is another question.
Might we also see a more mature tonal shift for the series, with perhaps the grittier vibe of GTA 4, compared with the often immature nihilism of GTA 5? Even if it's considered one of the greatest games of all time, replaying Michael, Franklin and Trevor's journeys in 2023 show that much of its subject matter doesn't really stand the test of time, especially when these days real life can be more absurd than satire. At the very least, perhaps it's time it left its misogynistic depictions of women in the past and also gives us a female GTA lead that can hold a candle to the strong, messy, complicated portrayal of women in shows like Killing Eve, Yellowjackets, and Orange is the New Black.
In any case, let's hope we don't have to wait another 10 years to find out!