Gadget Doctor: Help! My Windows laptop keeps chugging to a halt
Got a lethargic laptop? Here's how to give it a shot of adrenalin...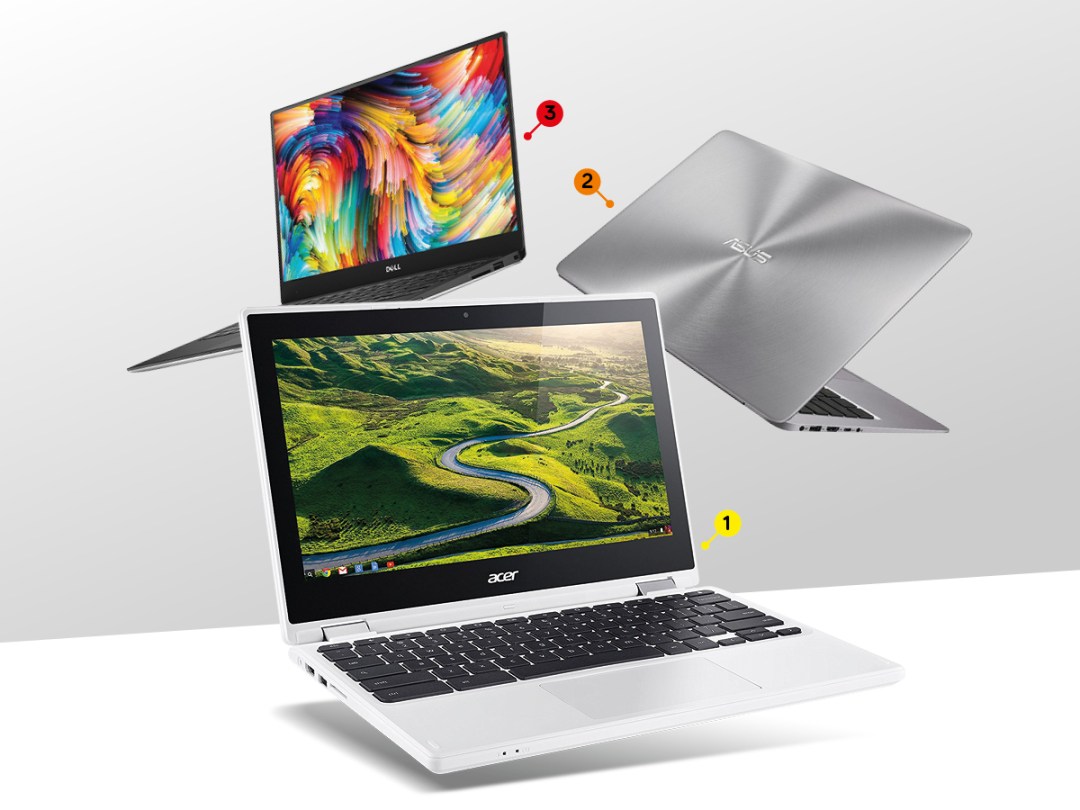 Just like humans, gadgets can get mysterious aches and pains that need fixing.
If the classic 'turn it off and on again' (the tech equivalent of Ibruprofen) hasn't worked, then it's time to bring your suffering slab of silicon to the Gadget Doctor.
Our latest worried reader is William Davies, who has a laptop with a very common complaint:
"Stuff, when I first bought my Windows 10 laptop it was glorious. Mainly because I never had to use Windows 8 ever again, but also because it was so easy and slick to use. Time makes fools of all of us, though, and this slow machine is showing me up as a right old chump. How do I strap a rocket on it?"
No problem, William, here's the Doctor's prescription…
1) Give Windows a spring clean
Control your startup programs
Like a puppy without potty training, Windows will happily stink up your laptop with a splattering of programs as soon you've turned on your computer unless you tell it otherwise.
To make sure Spotify opens straight up but Skype stays put, head to Task Manager > Startup > Disable. You'll immediately notice a difference in speed.
Do the defrag classic
Also known as your dad's favourite cleaning implement, Windows' Disk Defragmenter re-orders the files on a hard drive so that they're not all scattered across different locations.
It's one of the best and easiest ways to speed up a computer without costing you money. But you should steer well clear if your laptop has an SSD (see below), as the rules are very different for that kind of storage.
Scan for viruses
Look, we're sure all the content on your laptop is totally legal and the most titillating website you visit on the regular is Google Sheets. In the unlikely scenario that isn't the case, you'll want to regularly scan your PC for viruses.
Avira Free Antivirus is the one to grab and won't cost you a penny, while Kaspersky Anti-Virus is a decent paid-for option.
Buy Kaspersky Anti-Virus here (starting at £25) from Kaspersky (UK) | Kaspersky (USA)
2) Try these instant upgrades
Don't have the cash to buy a replacement for your creaking computer? There are two hardware options that'll perk up its performance without breaking the bank: more system memory, and a faster drive. Before you invest in either, double-check that your laptop supports them – otherwise you'll end up with some expensive paperweights. If you are upgrade-ready, here's what to do…
Double your RAM
Since the likes of Photoshop, Slack and Chrome are constantly updated with new features, your laptop can struggle to keep pace with their added multitasking demands.
Doubling its RAM is an easy way to tip the scales back in your favour, especially since this stuff costs very little indeed. The HyperX Fury Series offers especially good value, with 4GB only setting you back £25.
Buy HyperX Fury RAM here from Amazon (UK) | Amazon (USA)
Grab an SSD
Most cheap laptops come with a standard hard drive to store your photos, music and movies. Sold state drives do the same job – only more quickly, as they don't have any moving parts.
Naturally, this means they're significantly pricier than their old-fashioned brethren, but Crucial's MX300 1TB model is available for an affordable £260.
3) Take the plunge on a new laptop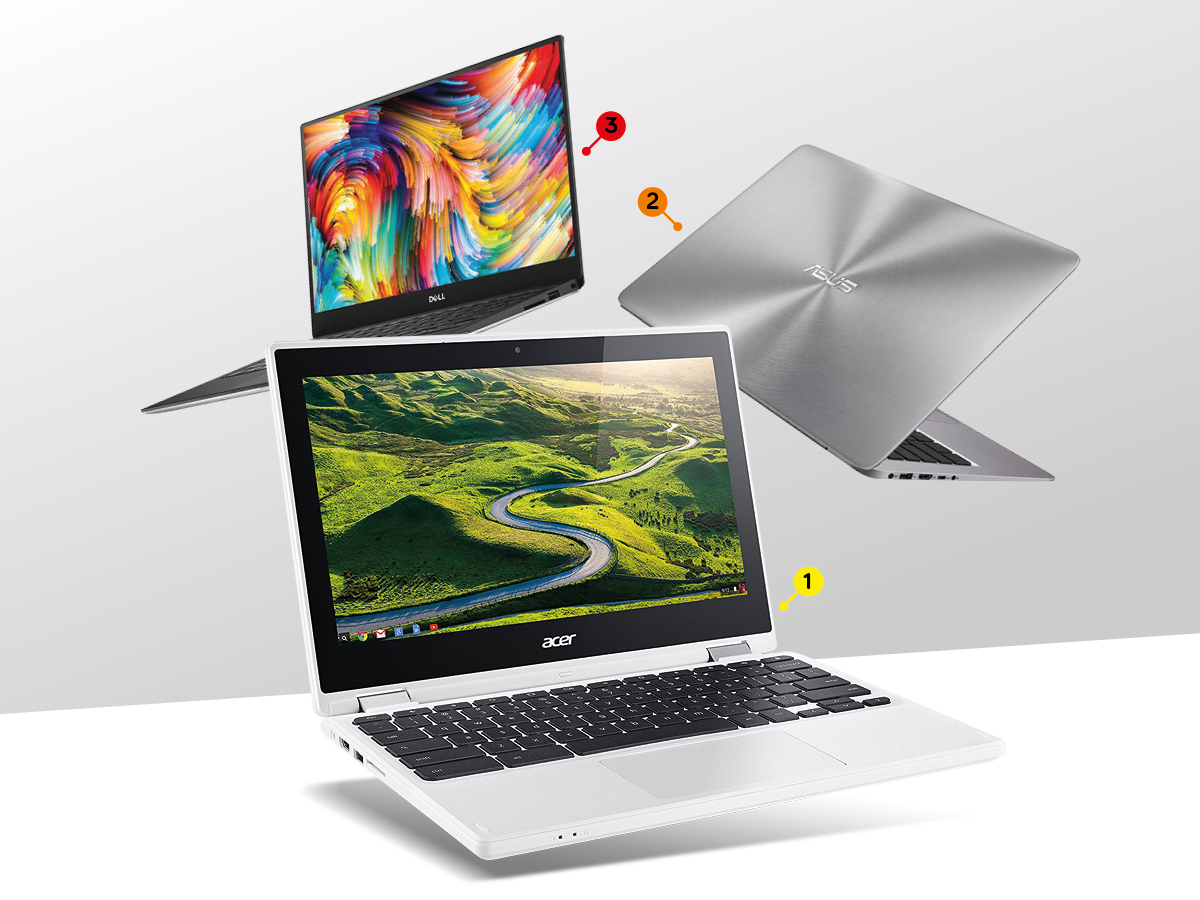 1) Acer Chromebook R11
If all you use you laptop for is trawling through the hallowed pages of Stuff.tv and other, lesser websites, then there's little point in picking up a Windows-powered machine.
This £250 Chromebook from Acer will do you just fine with its 11.6in touchscreen, 10-hour battery life and slick hinged design that lets you use it in several handy configurations.
Buy Acer R11 here from Acer (UK) | Amazon (USA)
2) Asus ZenBook UX310UA
Wondering how much money to spend on a new Windows laptop? We'd scramble together at least £600 for the cause.
That's enough for the Asus ZenBook UX310UA, a mid-range all-rounder with the looks of Apple's old MacBook Airs and the power for serious number-crunching as well as day-to-day writing or web browsing. Plus, its QHD+ 13.3in screen is a joy to work on.
Read our full Asus ZenBook UX310UA review
Buy Asus ZenBook UX310UA here from Amazon (UK) | Amazon (USA)
3) Dell XPS 13
While Apple's new acBooks are very nice indeed, they're also super-pricey. Getting Dell's latest XPS 13 for £1149 instead will save you some cash – and still give you a very capable machine with several posh extras.
Chief among these is Dell's InfinityEdge display tech, which frames a gorgeous HD display with bezels so thin they're barely there.
Buy Dell XPS 13 here from Flubit (UK) | Amazon (USA)
Windows 10 Creators Update
Not yet grabbed the latest edition of Windows 10? Aside from ensuring your laptop has the latest security updates, it also adds a couple of handy new features, such as a preview bar for tabs in Microsoft's Edge browser and the ability to block Flash from dubious websites.
Just head to Microsoft's website to download it free of charge.