Exploding kittens and AR goggles: Seven Kickstarter and Indiegogo must-haves for February 2015
From the card game that could through to friendly Pi modules, these are the projects to fire your money cannon at this month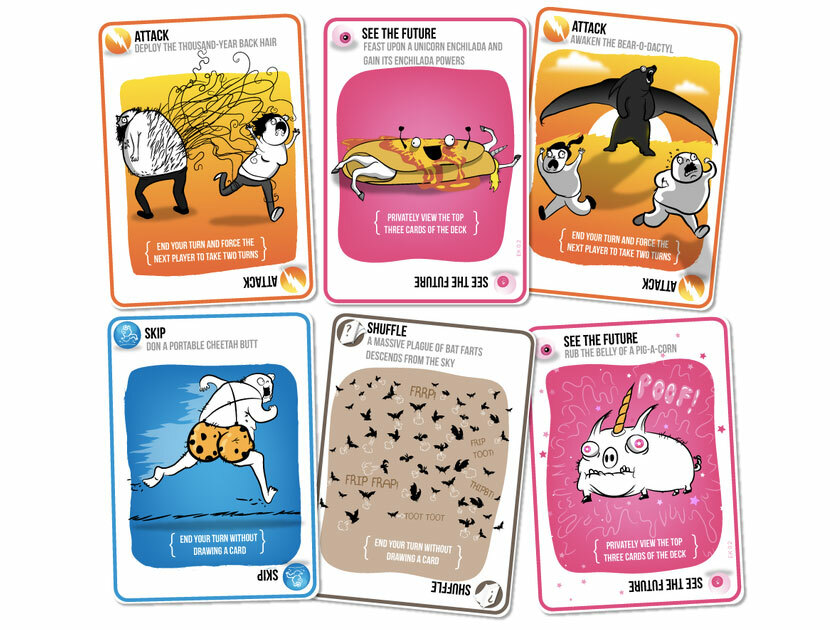 It's time for our regular round-up of crowdfunding goodness that makes our wallet scream and flee for safety.
As always, it's a mixed bunch of amazing things — and it even includes the most-backed Kickstarter ever.
READ MORE: Nano drones, coding for kids and a cocktail maker: Ten Kickstarter and Indiegogo must-haves for January 2015
1. Exploding Kittens (from $20)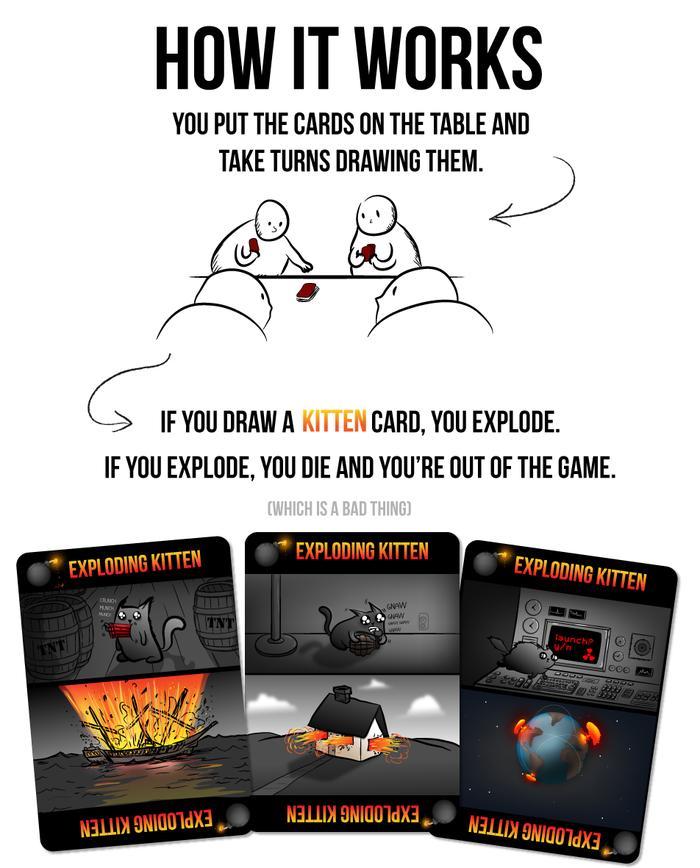 It took all of eight minutes for this one to reach its funding goal; within a week, it had more backers than any other Kickstarter had managed and millions in the bank (despite a modest $10,000 goal).
What had gotten everyone so excited? A card game. More specifically, a card game that was a "highly strategic kitty-powered version of Russian roulette", for "people who are into kittens and explosions and laser beams and sometimes goats".
The rules are simple: draw from a face-down deck of cards, and if you get an exploding kitten, you're out of the game, unless you have a diffuse card, or can play an action card to attack other players (for example by "deploying thousand-year back hair") or peeking at the pile (by "rubbing the belly of a pig-a-corn").
Not exactly Snap, then, but given that the game was designed by Elan Lee, Matthew Inman (The Oatmeal) and Shane Small, 'conventional' was never going to be part of the equation.
Fund Exploding Kittens on Kickstarter
2. Flotilla for Raspberry Pi (from £24)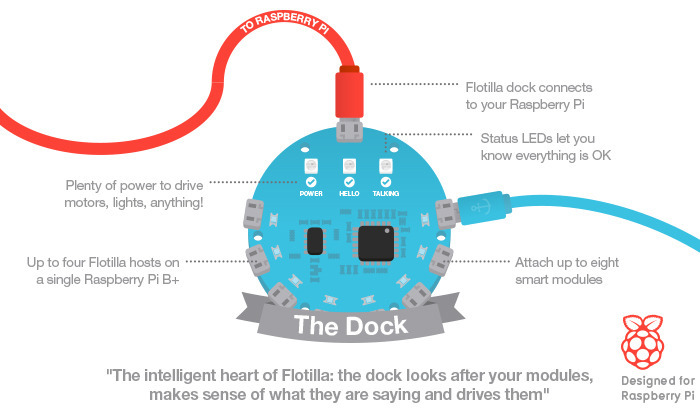 Flotilla is a range of friendly electronics widgets — switches, sensors, motors, and the like — for bringing ideas to life. They're powered by a Raspberry Pi and their plug-and-play nature makes them suited to beginners and experts alike. For the beginner, the included Cookbook web app suggests recipes for attached modules, including a virtual pet and a weather station.
A second app, Rockpool, enables you to create rules for linking modules, thereby defining your own systems without any programming knowledge. Expert users can take advantage by using these tools for rapid prototyping, and Scratch and Python support will enable them to delve deeper.
3. RideOn (from US$519)
As if hurling yourself at breakneck speeds down snowy slopes wasn't terrifying/exhilarating/gleefully fun already, RideOn brings augmented reality to snowboarding and skiing. Leveraging on the creator's experience in developing AR for fighter-pilot helmets, the project has a sight-based UI for activating games, navigation, and tiny apps for communicating with people.
It can't, however, magically protect you from a freezing face plant.
4. Typed (from US$10)
Brighton-based Realmac are known for creating beautiful, usable Mac and iOS software, but Typed aims to bring their skills to blogging. Frustrated by the complexity and unfriendliness of existing solutions, Realmac's platform is designed to be sustainable, usable, fast and clutter-free.
The system is designed to work on desktop and mobile (iOS and Android) and enables collaborative projects, but most of all has iterated on tools and flow to make Typed a focussed, pleasant way of telling your stories on the web.
5. Displio (from US$100)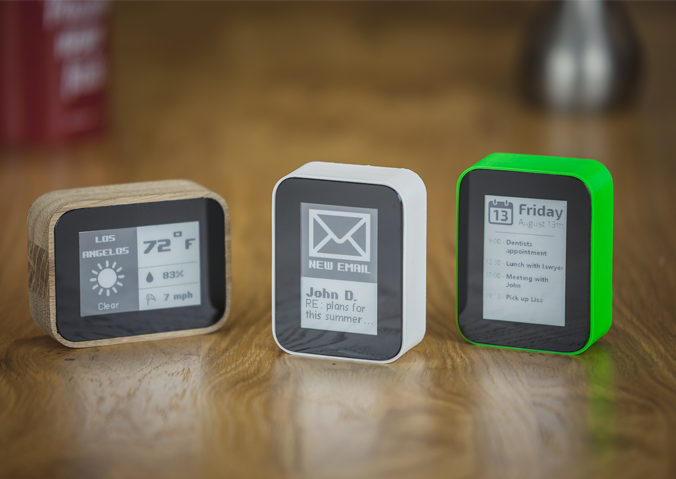 If you're the kind of person who thrives on notifications, you're probably going to want a Displio — or ten. The tiny Wi-Fi gizmo is available in a range of colours, and can display all kinds of widgets on its 2.7-inch e-ink display.
A speaker notifies you about especially important messages, and shake/rotate gestures enable you to reload/switch between widgets. Installation of widgets is done from an iOS or Android device, and dev tools enable you to make your own.
6. Mini Survival Kit for iPhone/Android (from US$340)
This one's for when you're out and about and your iPhone or Android device announces it's about to keel over, while its charging cable is helpfully nestled in a drawer at home. The PK K'isauve (which apparently in French means 'PK which saves') fits on a key-ring, works as a charging cable, will power a device for about 30 minutes, and can store 128 GB of data.
We imagine version two will have a parachute to stop accidental device plummeting followed by screen breakage, and a klaxon that yells NO at an ear-piercing volume when your thumb's hovering over a particularly bad game in-app purchase.
7. Cubi (from US$100)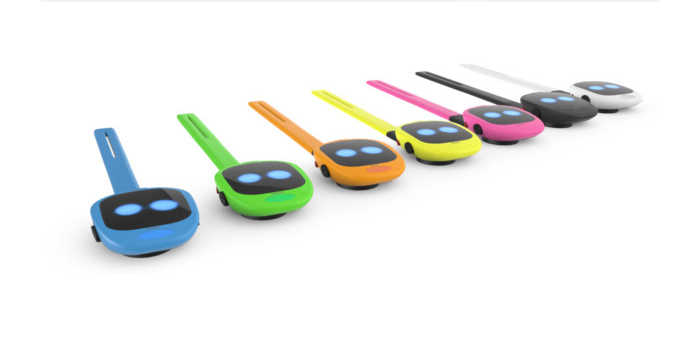 It's probably a stretch to call this hunk of plastic Star Trek-like, but we admire the intent behind Cubi. It's designed as a fun communicator for kids that are too young to have their own smartphone, and gives them basic functions for calling parents and building a friends network by bumping devices.
It also potentially gives parents piece of mind via mildly sinister GPS-tracking, assuming Cubi's not run out of juice, through an over-eager youngling blazing through the battery's five hours of continuous usage.
READ MORE: All the hottest Stuff, on one scorching page