EXCLUSIVE: 12 Steam Machines detailed, fondled and photographed from every angle
Stuff spent some exclusive hands-on time with (nearly) all of the Steam Machines - and we thought you might like to take a look too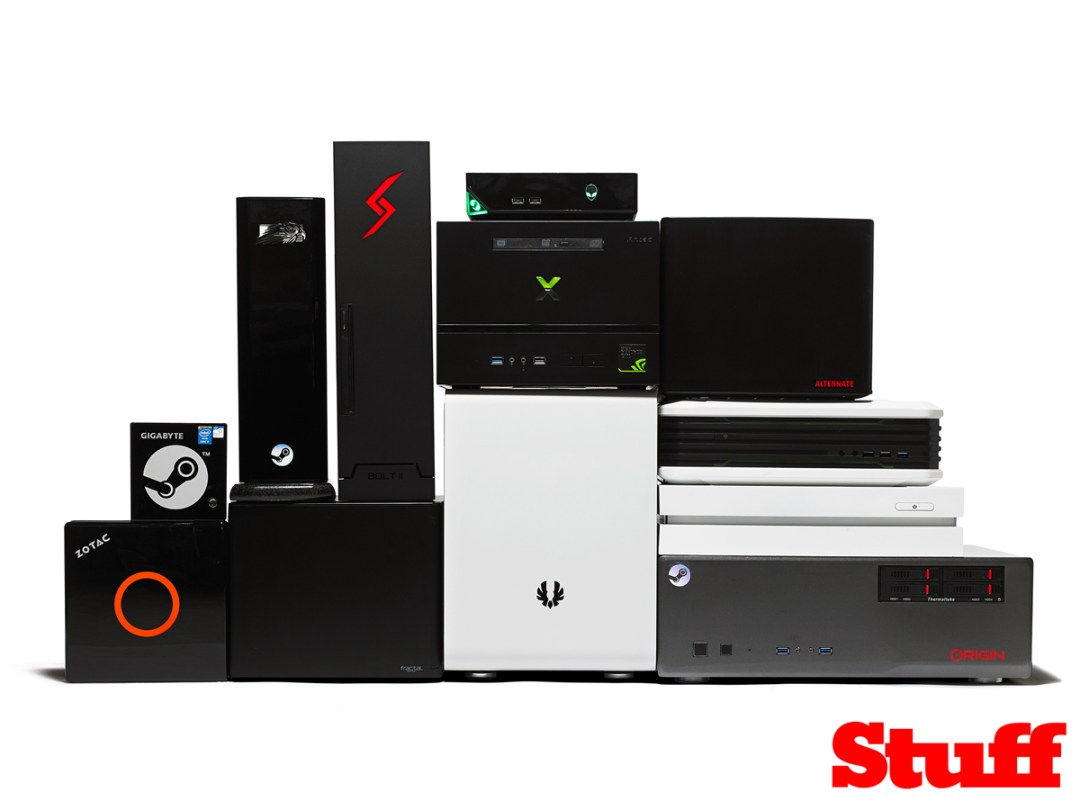 Of all the boxes that have turned up in the Stuff stockroom, the one that piqued the most interest was the big flight case from Valve.
At six feet long and deep enough to hold two bodies (probably – we didn't actually try), it looked like it had trundled straight out of the giant facility at the end of Raiders of the Lost Ark. It even had an Aperture Science logo on one side.
The contents were no less exciting – 12 of the 13 Steam Machines that will be released later this year, in a move that Valve hopes will take the scorching speed and grandiose graphics of PC gaming off your desktop monitor and on to your TV.