Everything you need to know about Dazn – your guide to the sports streaming service
Pricing, availability and content - here's all you need to know about the dedicated sports streaming platform.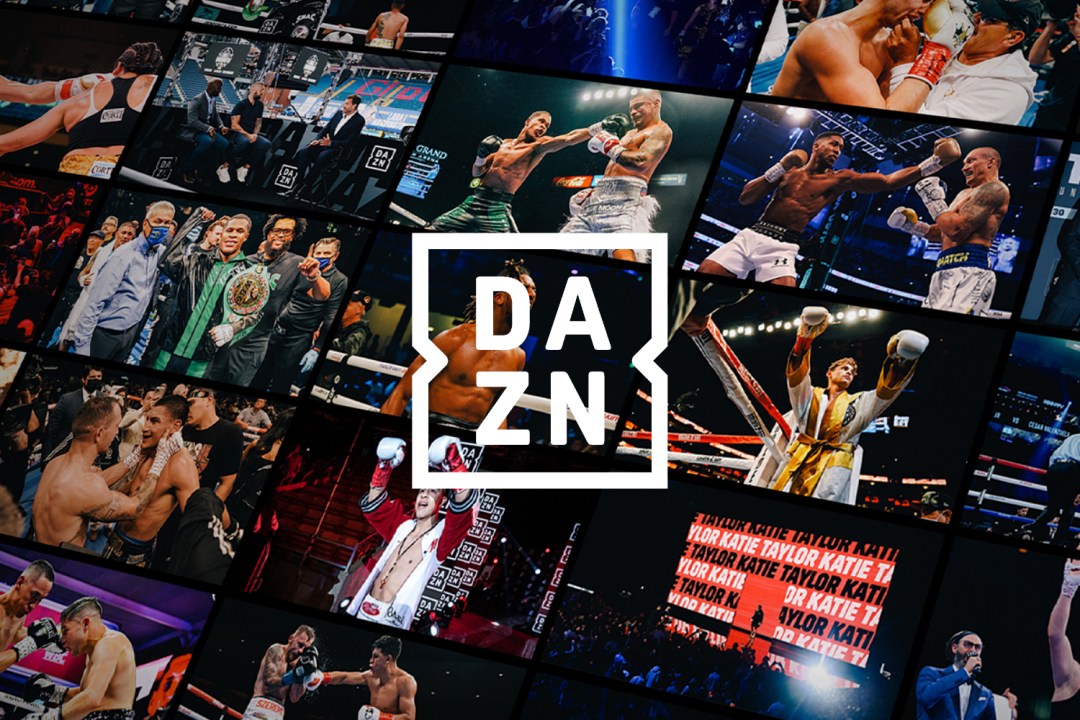 With so many streaming services available, it can be hard to know what's what. And it can be even harder to know where to look for certain types of content. Dazn wants to make this easier, for sports content at least. Launched back in 2016, the platform is a dedicated streamer that houses all sorts of live sporting content.
But what exactly is Dazn, what kind of content can you watch on it, and how much does it cost? We've gathered everything you need to know in this guide.
---
What does Dazn offer?
Simply put, Dazn is a live streaming service for sports content. Viewers can access events live, which is the primary focus, but can also catch up with them on demand. The platform is home to premium competitions in boxing, MMA, wrestling, women's soccer, and extreme sport. Rather than trying to find these events broadcast on a channel or on a pay-per-view event, you'll find available events on the streaming service.
Currently, Dazn has partnerships with Matchroom Boxing USA and Golden Boy Promotions to provide content for viewers to watch. The platform also works alongside other promoters involved in fight sports for additional content. Extra programming is always being added, and content available can vary by region.
There's also plenty of original content on there as well. Dazn's original programming includes 40 Days, Saturday Fight Live, and One Night. But you'll find other exclusive content on the streamer as well.
---
How can I watch Dazn?
Just like most streaming services, Dazn can be accessed through a range of devices connected to the internet. As you'd expect, you can watch content through a web browser on your smartphone, tablet, or computer. But you can also access the platform directly from some connected devices. These include Chromecast, Roku, Apple TV, Android TV, and most available smart TVs. Dazn is available as an app on PS4, PS5, and Xbox consoles, too.
You can use Dazn on up to five different devices connected to your profile, but you can only watch on two devices at any one time.
---
How much does Dazn cost?
Dazn offers three different ways to subscribe to the service: monthly, annually, or on a rolling basis. Pricing varies by region. In the US, a monthly subscription is $24.99 each month, or $224.99 for an entire year. A 12-monthly plan equates to $19.99 a month.
In the UK, the Monthly Saver plan is a 12-month contract that sets you back £9.99 per month. Or, you can opt for the Annual Super Saver plan, which is £99.99 for an entire year – working out to about £8.33 per month. Alternatively, you can opt for the Flexible pass, which is £19.99. It's much more expensive, but allows you to subscribe for a month with no contract, so you can cancel at any time – perfect if you just want to watch a specific event. Plans in the UK are available directly through the streaming service.