Everything you need to know about 4K on Sky Q
4K is finally coming to Sky Q – but how do you get it and what's on?
Sky Q is brilliant. So brilliant that we awarded it the full five stars when we reviewed it back in March – and that was without 4K.
With Ultra HD now confirmed to be coming to Sky Q next month, are we going to have to award our first ever six-star review? Probably not, but there's no denying it's going to be the icing on an already awesome TV package.
But just what 4K is coming? When? And how do you get it? Allow us to guide you…
1) Sky Q 4K launch date: 13 August 2016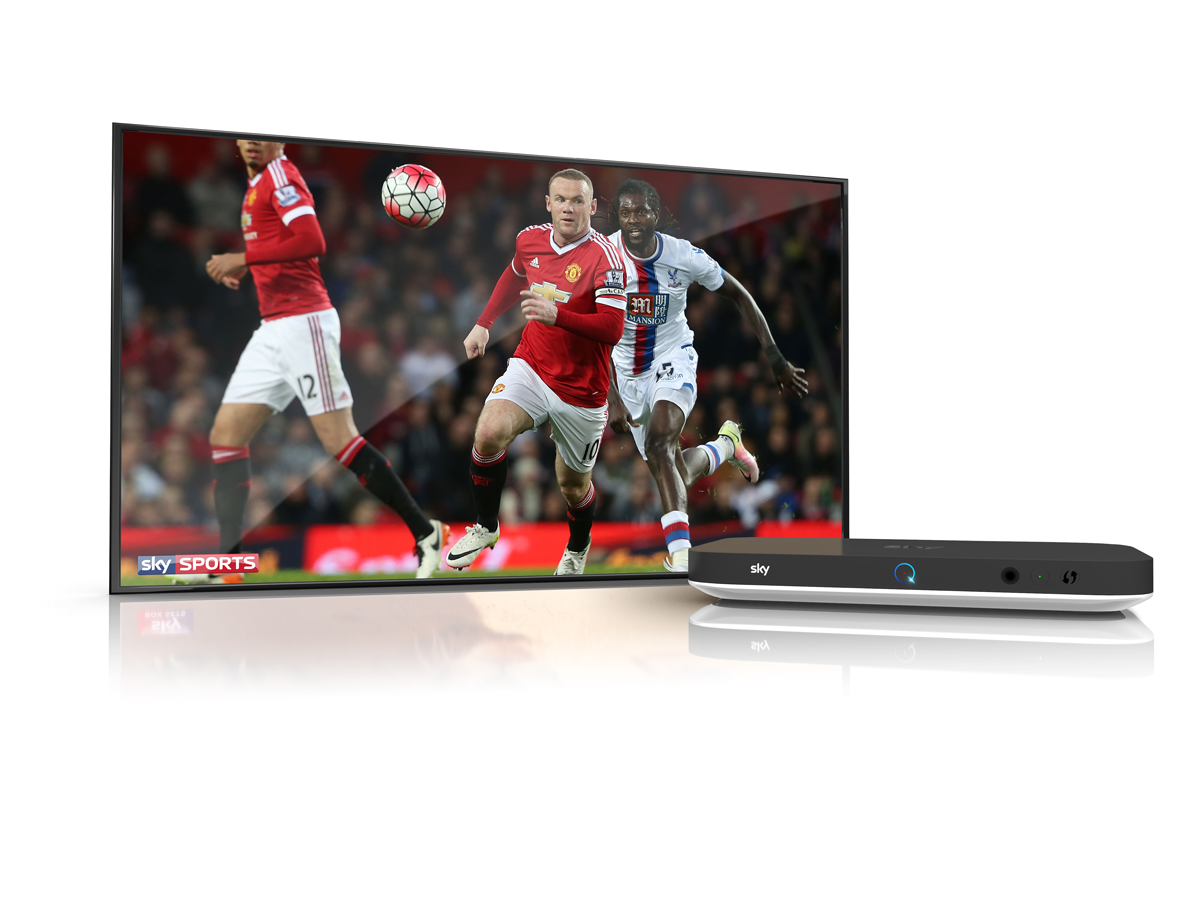 That's the same day that Premier League champions Leicester take on Hull City on the opening day of the new football season – and that's no coincidence. In total there will be 124 games shown in 4K on Sky Q (that's all of Sky's live EPL matches), all from the English top flight (sorry, Burton Albion fans).
Sunday 14th will see Manchester United pay Bournemouth a visit, followed by Liverpool's trip to Arsenal. Formula 1 will also get the 4K treatment but not until the 2017 season.
2) Sky Q 4K price: it's free!
Well, as 'free' as a £54-per-month TV subscription can be. Unlike Netflix or BT Sport, which both charge extra to access Ultra HD quality streams, whatever you currently pay for Sky Q will also get you the 4K content.
A firmware update at the end of July will add an option to output in 2160p, which you can turn on via the AV menu within the box's settings. If it doesn't detect a suitably pixel-packed telly, it'll just switch back again.
3) Sky Q 4K content: TV shows as well as sport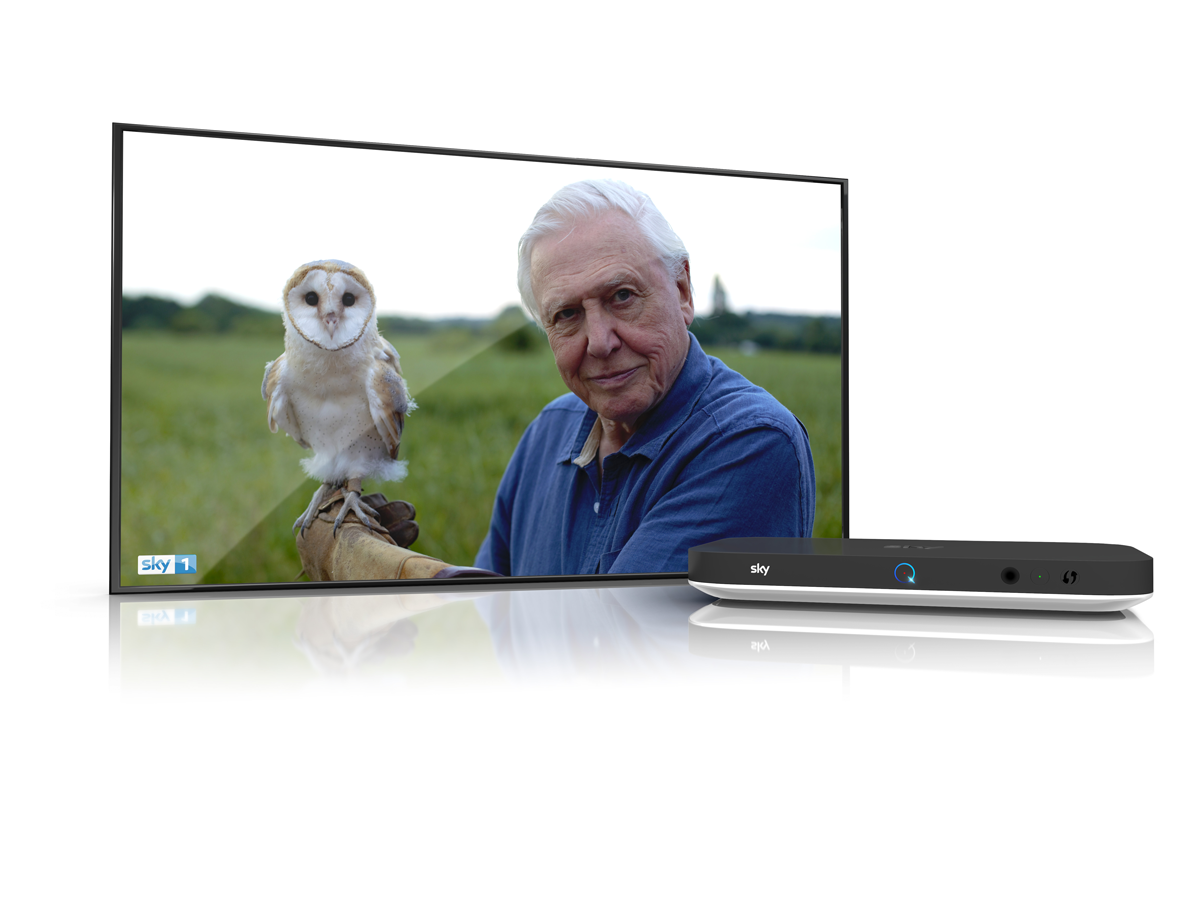 Sky has its own shows that'll be available in 4K; four series of The Blacklist and a new Jude Law series called The Young Pope for a start. There's also a selection of natural history docs, but the ones we really can't wait to download are the original Attenborough programmes, which usually tickle the eyeballs in paltry HD let alone 4K.
And then there's Richard Hammond's Jungle Quest. Yeah, probably give that one a miss.
4) Sky Q 4K movies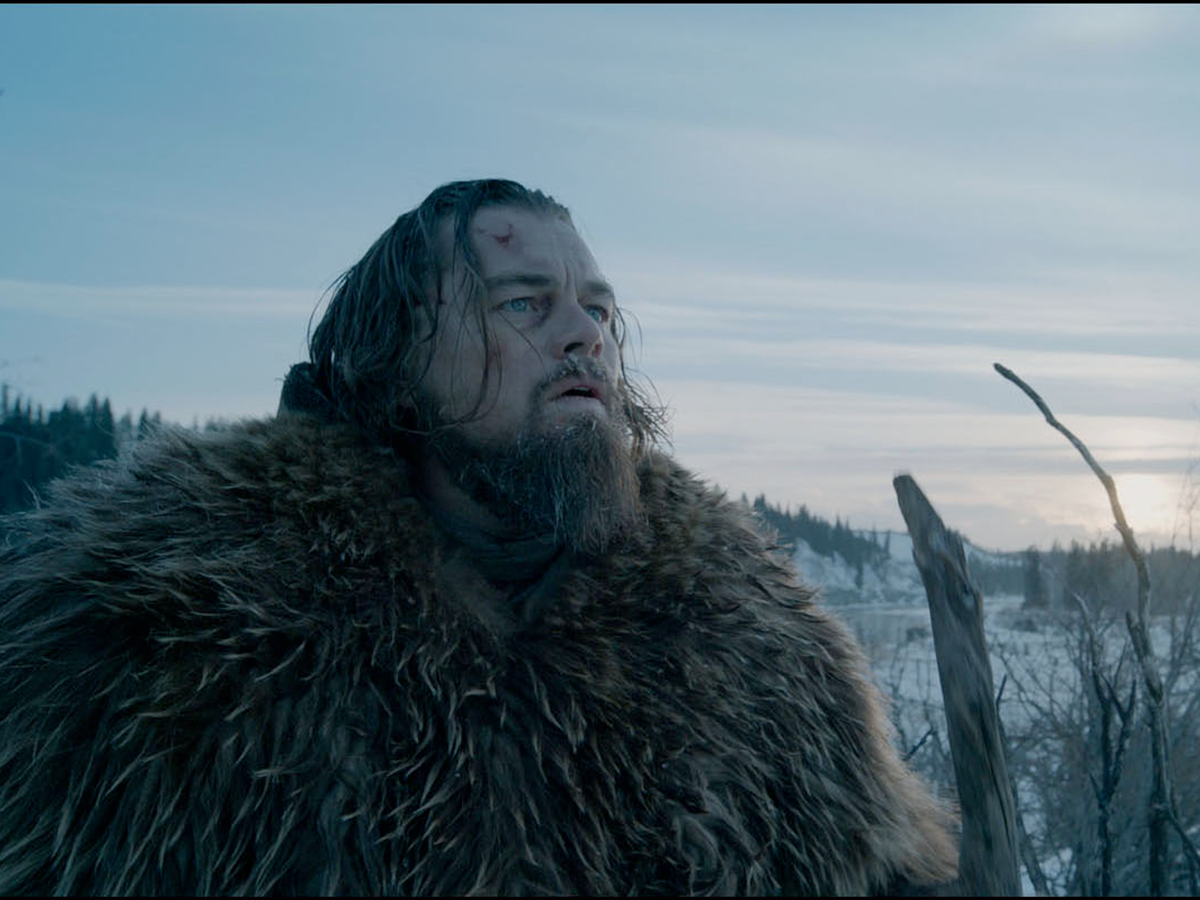 Considering the quality of Sky's movie catalogue it's no surprise that some big-name films will get the 4K treatment very early on.
Oscar winner The Revenant is the headline flick for that 13 August opening weekend, with The Martian following shortly afterwards, and James Bond's Spectre coming in November.
5) Sky Q 4K channel: there isn't one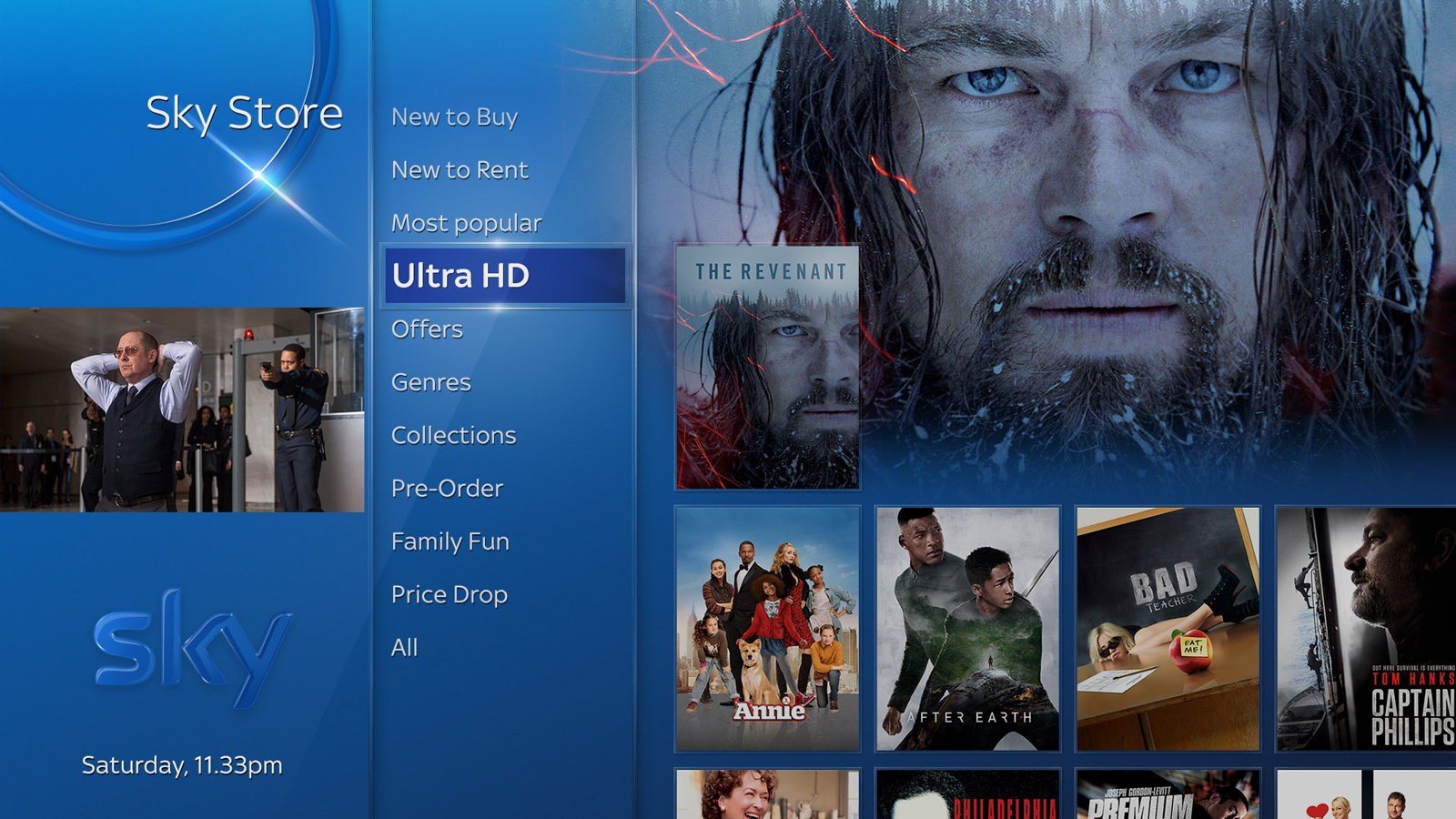 There's no such thing as a Sky UHD channel that'll broadcast constant 4K content.
All of the movies and TV shows will instead be available on-demand via an Ultra HD menu (select it and it'll start downloading, with a message appearing when it's ready to watch), while the sport will be accessed either via the red button or a prompt that'll pop-up when you start watching something that's available with more pixels than you're currently seeing.
6) Sky Q 4K isn't HDR… yet
Netflix and Amazon have already moved beyond 4K to add HDR (High Dynamic Range), which promises better contrast and detail in the picture.
Sky Q won't support this at launch as the format has "not settled down yet", meaning there are still two standards on offer, with neither emerging as a clear favourite. It's the codec equivalent of VHS vs Betamax and nobody wants to be on the losing side of a battle like that.