The biggest new features in iOS 15 and iPadOS 15
Massive FaceTime upgrades and quite a bit more coming to an iPhone and iPad near you...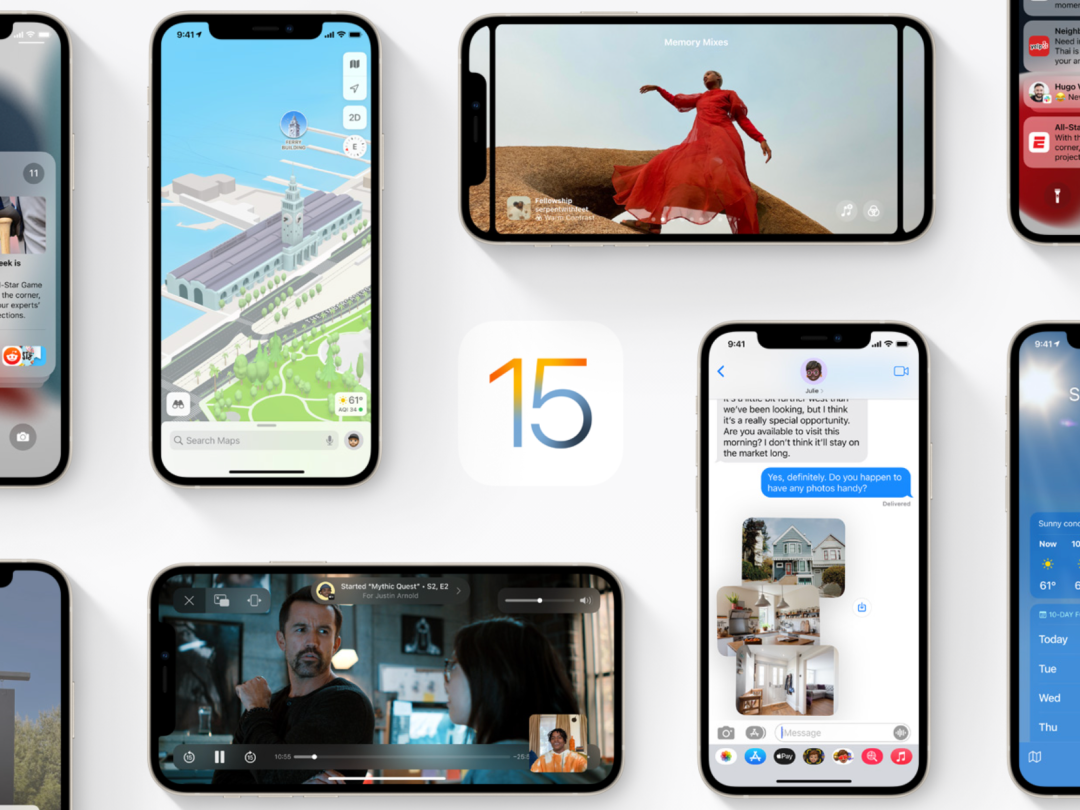 Launching today, iOS 15 and iPadOS 15 bring a number of significant upgrades to iPhones and iPads, with big FaceTime enhancements and meaningful new features coming to everything from Photos to Maps, notifications, privacy, and quite a bit more.
Here's a look at the biggest iOS 15 and iPadOS 15 features that'll change how you use your iPhone and iPad.
1) FaceTime's big upgrade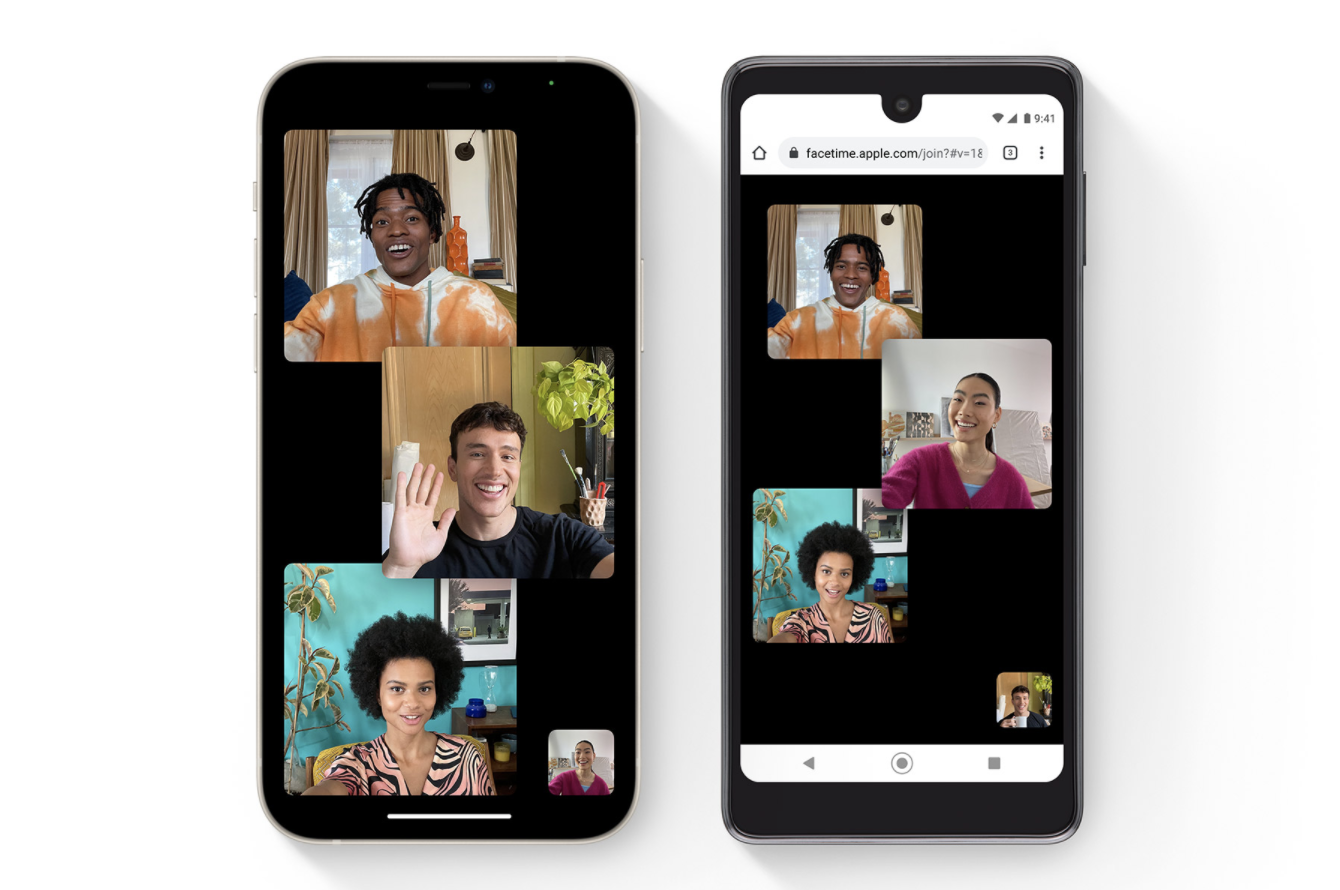 After the year-plus that we've all had, it's no surprise that some of Apple's biggest iOS 15 enhancements come with communications features. FaceTime has long been used by Apple device owners for easy video calls, but it's been limited to other users within that ecosystem.
That changes in iOS 15, and you'll be able to invite many more people to the party. FaceTime is adding the ability to send web links to calls, and you can join in using Android and Windows devices – still with end-to-end encryption. This is a huge step forward for FaceTime: now anyone can join your call, plus you can schedule calls for a later time.
Other FaceTime enhancements in iOS 15 include spatial audio that corresponds with their video feed's placement on your screen, an optional voice isolation feature, a portrait-mode style effect with blurred backdrops, and an updated grid view for group calls that highlights the current speaker.
2) SharePlay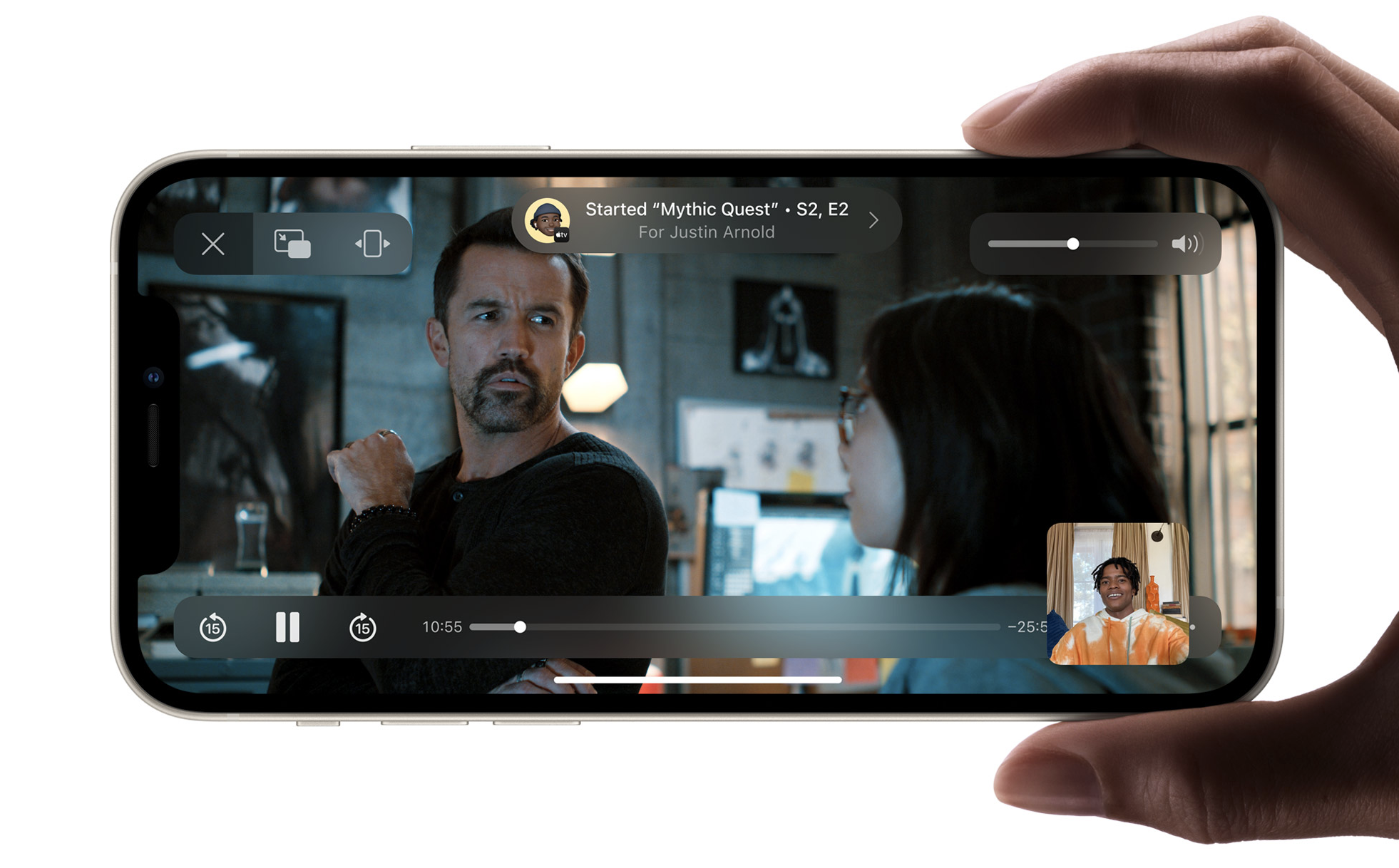 That's not all for FaceTime, either. Thanks to the new SharePlay feature, you'll be able to set up remote viewing and listening parties with your mates. Want to chat while watching a TV show or movie, or listening to a new album? That's all possible with SharePlay, which synchronises the media feed across your devices and keeps your FaceTime window in view all the while.
It'll work with Apple's media apps, of course, but they're also working with third-party apps like Disney+, HBO Max, and Twitch to add the functionality. You'll also be able to share your screen in FaceTime calls, giving further functionality to video calls.
3) Live Text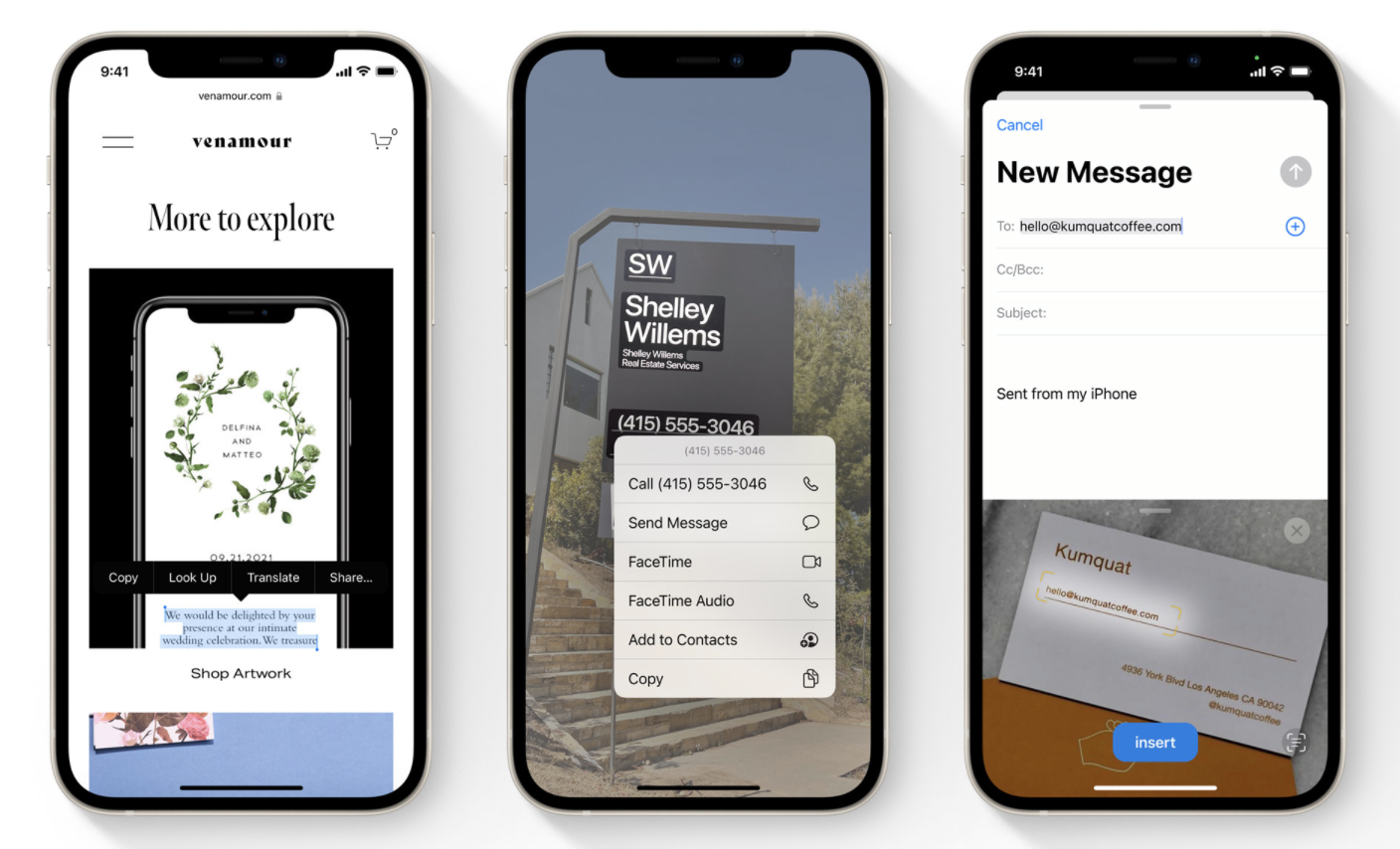 Apple's Neural Engine will get a workout in iOS 15 thanks to the new Live Text feature in Photos, which enables you to copy text from within your photos for easy pasting into emails, messages, and documents. Tap a phone number within an image and boom, you'll get a prompt to make a call. Nice.
That's not all, either: you can also search for text within your photos, making it easy to track down photos you took of recipes, directions, and other critical details you might want to revisit later on. You can even copy text from within the Camera app without taking a still photo first, and live-translate text (a classic Google feature).
4) Privacy+
Apple is amplifying its focus on user privacy in iOS 15 in part with the new iCloud+ feature. The premium iCloud+ plan brings iCloud Private Relay, which encrypts all traffic leaving your device, as well as Hide My Email which creates randomized email addresses to mask your own, real address.
Even outside of that premium service, iOS 15 users will get an App Privacy Report that briefs you on the permissions that you've provided to apps, Mail Privacy Protection to block hidden tracking features and enhanced Intelligent Tracking Protection in Safari. Apple will also move the processing of some Siri requests to your device itself when an internet connection is not needed to complete your task.
5) Notifications and Focus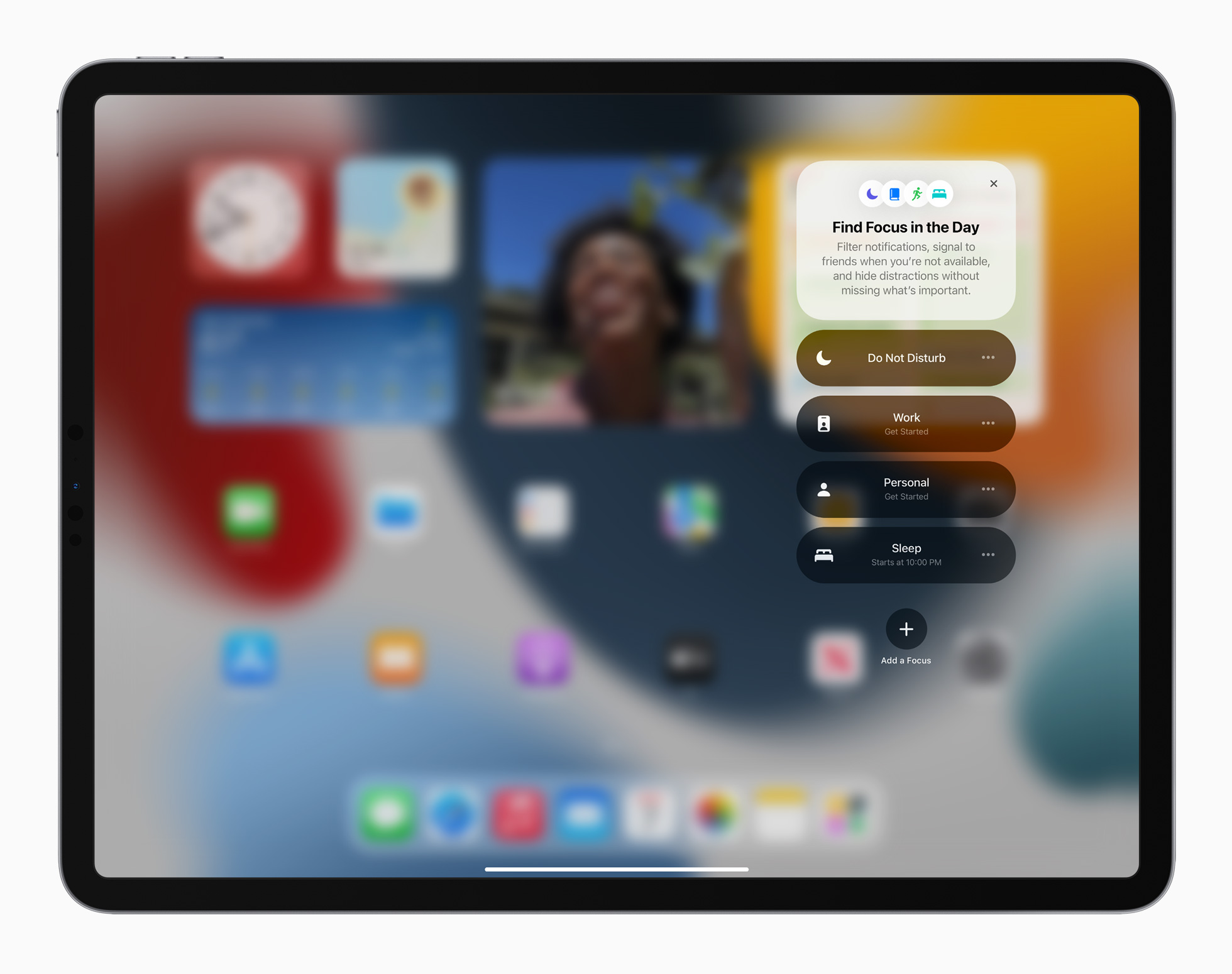 Notifications see some enhancements in iOS 15, including larger bubbles on your lock screen that are easier to view, plus contact photos and larger app icons. Notifications are automatically arranged by priority, based on how you usually interact with apps on the device.
A new Focus feature enables you to block notifications for a set amount of time, and your setting will be reflected across all of your active Apple devices. You can have automatic responses sent to people who try to contact you while in Focus mode, although they still have the option to send through an urgent message if needed. There are both preset Focus modes and custom ones that you can tweak to your liking.
6) Maps makeover
Apple's latest upgrade to Maps helps differentiate it from Google's own service, thanks to slick new 3D renditions of iconic buildings and landmarks that help cities pop to life on your screen. Granted, it'll only roll out in a handful of cities to start, but it's a visually exciting twist on the usual map view.
Maps is also delivering an enhanced turn-by-turn navigation with intricate road details, plus a shifting viewpoint that makes it easier to understand complex intersections as you approach them.
7) Health updates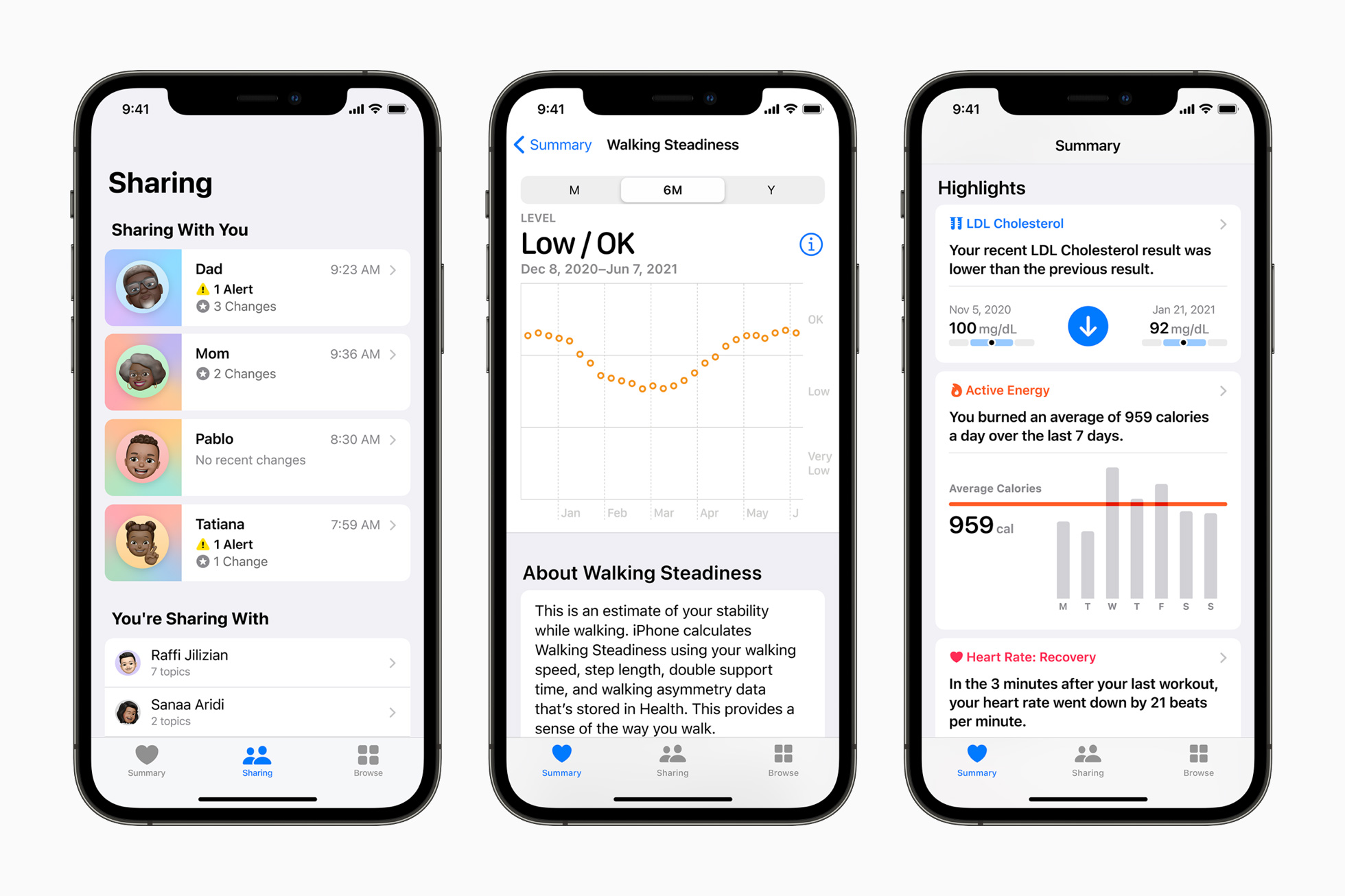 Apple's Health app gets better and more robust by the year, and in iOS 15, the enhancements could prove to be very helpful indeed. A new Trends screen displays recent activity and changes in health readings, to help clue you into potential issues or even positive shifts.
In an intriguing new twist, there's also a Walking Steadiness reading that will measure the stability of your everyday walking and advise of potential issues ahead. Lastly, Apple Health enables the option to share your data with family, friends, or healthcare providers, putting you in control of who can access your readings and info.
8) iPadOS tweaks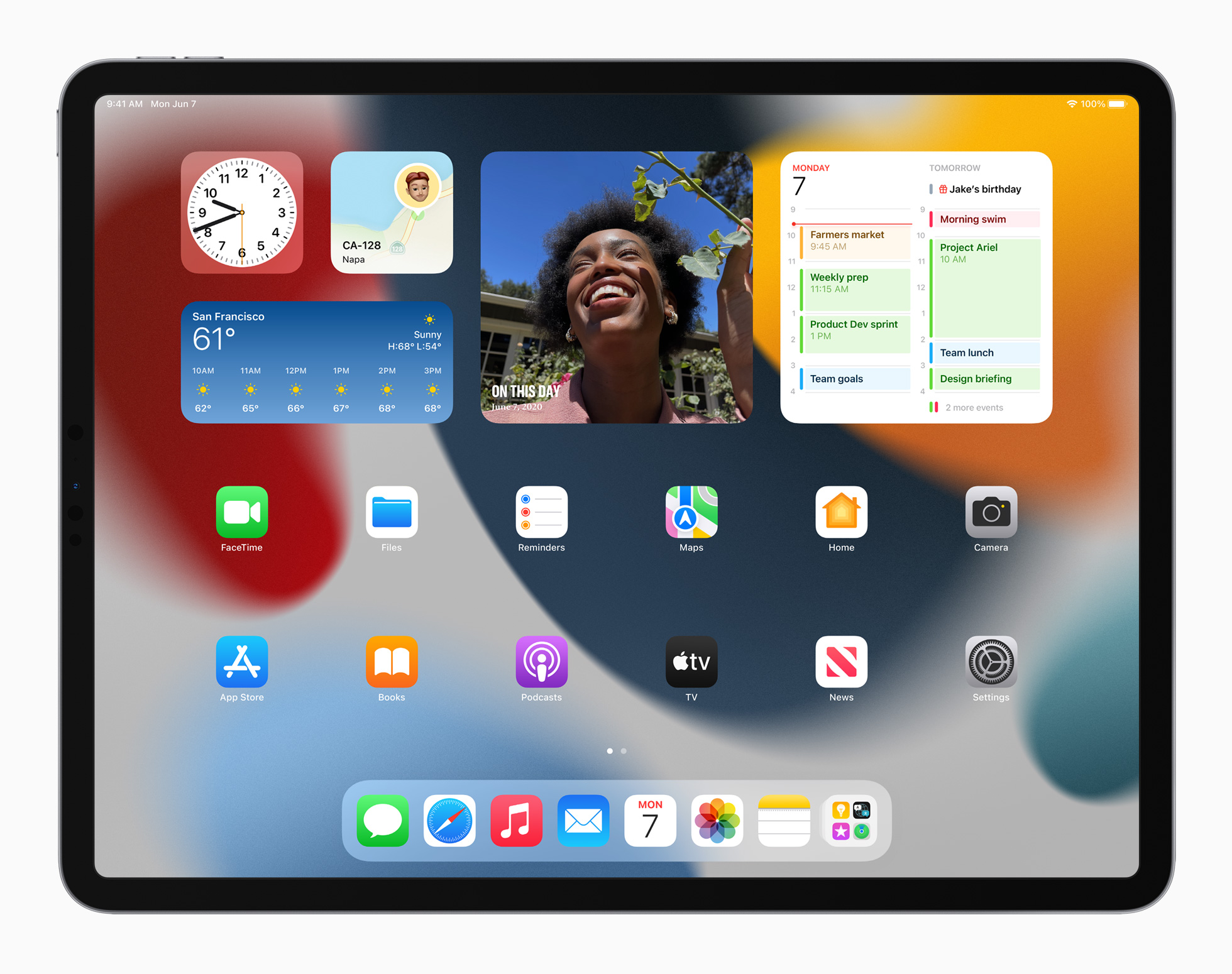 Most of the above functionality is coming to iPad as well as iPhone, but there are some modest tweaks for iPadOS 15 only. You'll be able to integrate widgets into your home screens this time around, while a new multitasking menu makes it easy to enter Split View or Slide Over with a tap.
Universal Control, meanwhile, lets you use a mouse between a Mac and iPad with ease, including dragging and dropping content between devices. This could be handy for things like building presentations in Slides, for example.
That's just a fraction of what's changed and what's new in iOS 15 and iPadOS 15, of course, with other standout additions including a revitalised Weather app (that pulls in a lot of what makes Dark Sky great), enhanced Wallet functionality, improved Memories within Photos, and more. Check out Apple's comprehensive iOS 15 preview for even more of what to expect.