Apple iOS 9 – what to expect ahead of WWDC
Here's what's predicted for the next generation of Apple's mobile OS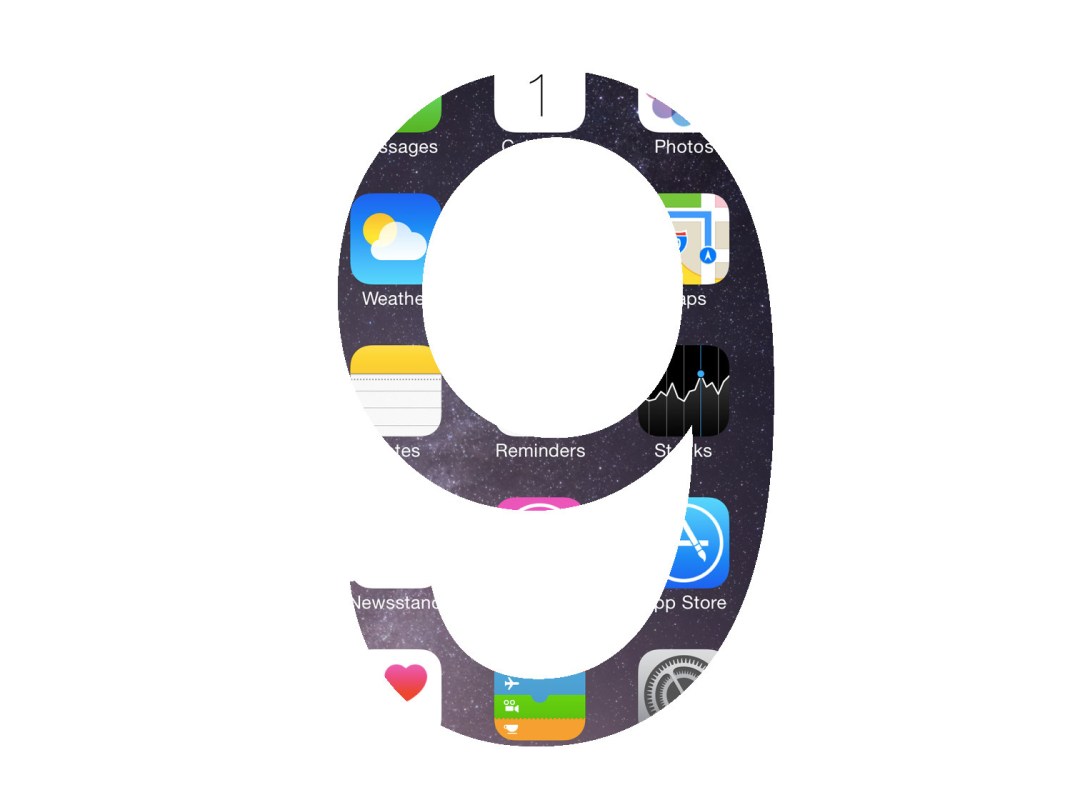 Apple's Worldwide Developers Conference is kicking off on 8 June and as usual, gadgeteers are boarding the hype train nice and early.
One of the most anticipated reveals amongst Apple's music subscription service and potential Apple Watch news updates will be iOS 9 – the latest and greatest version of Apple's mobile OS – and the main competitor to Google's Android M.
With the new number comes new features, and while Apple have played their cards close to their chest, there are a few solid predictions that can be made. And here they are:
Apple Pay
While Apple's contactless payment service probably is unlikely to leave US shores any time soon (boo), Apple is expected to announce a rewards scheme for its Apple Pay customers. It's unclear whether this will consist of voucher codes or free products t retailers after a certain number of purchases, but all will presumably be revealed on the big day.
Google recently announced Android Pay at their annual I/O conference to replace Google Wallet, and we're hoping the increased competition will spur both companies to finally release their payment services internationally. Please guys?
Force Touch
While it sounds like something you'll see in the next Star Wars film, Force Touch is in fact the fancy name given to Apple's patented technology which mimics the feel of different pressures on a trackpad and/or screen. We've already seen it in both the new MacBook's trackpad and Apple Watch, and it's essentially a haptic feedback system which detects how hard you press on a surface, resulting in a weak or strong vibration, replicating the feeling you'd get if you clicked in an actual button.
Given that Force Touch is hardware related, we only expect iOS 9 to support it for the future iPhone 7 (or 6s, or whatever it's called).
Split Screen
This is one of the few features that Apple has been unwilling to implement into its own systems, despite being a genuinely useful feature found on Android rivals like the LG G4 and Samsung Galaxy S6. The ability to open two apps side by side will come in particularly useful for iPhone 6 Plus owners, who so far have little use for that extra screen real estate beyond a larger browsing/movie watching experience.
Proactive
One of the drawback of iOS is the amount of clutter that native apps bring. The Contacts, Newsstand, Stocks and Passbook apps usually sit idly on our screens, or tidied away into some soon-forgotten folder.
Apple's solution to this problem, according to Forbes, is codenamed 'Proactive', and it's a system that will integrate Siri, Contacts, Calendar, Passbook and other third party apps allowing users to be reminded of daily events in one handy place – a considerable upgrade to Siri's role as a basic digital assistant.
It will be interesting to see if this newer souped-up Siri will be able to match the machine learning of Google Now on Tap, but more improvements are always a good thing.
Improved Maps
We could also see some map improvements land on iOS 9. The most notable new feature is expected to be public transport directions, which will hopefully be accurate enough to rival both Google Maps and City Mapper.
A new AR mode called Browse Around Me is also expected to be included, letting users point their iPhone to points of interest and having extra information overlaid on their screen.
Under the hood tweaks
While we don't expect to see a visual leap in terms of design, iOS 9 will, according to 9to5 Mac, have many, many behind the scenes performance improvements, bug fixes and stability fixes – all of which should make for an even smoother and slicker experience.
That's all of the current predictions for the time being, but we'll be sure to keep you updated if there are any major leaks before WWDC officially kicks off.