25 best racing movies ever
Petrolhead? Wheel warrior? Tarmac-worshipper? We've got the films that'll crank your engine and get your cams spinning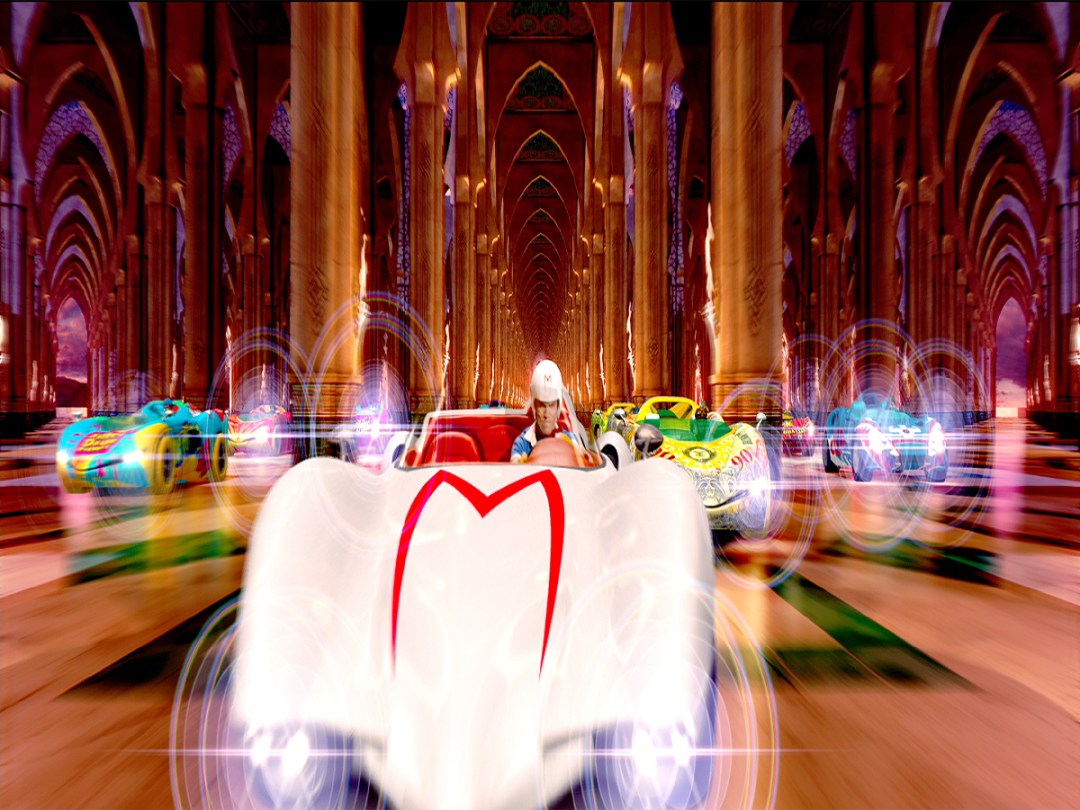 A very special sub-genre of the sports movie, the racing film attempts to translate the thrill of pushing souped-up thrill machines around a track – or in some cases, down civilian streets – into celluloid-based entertainment.
Here, in no particular order, are our 25 favourites…
Cars (2006)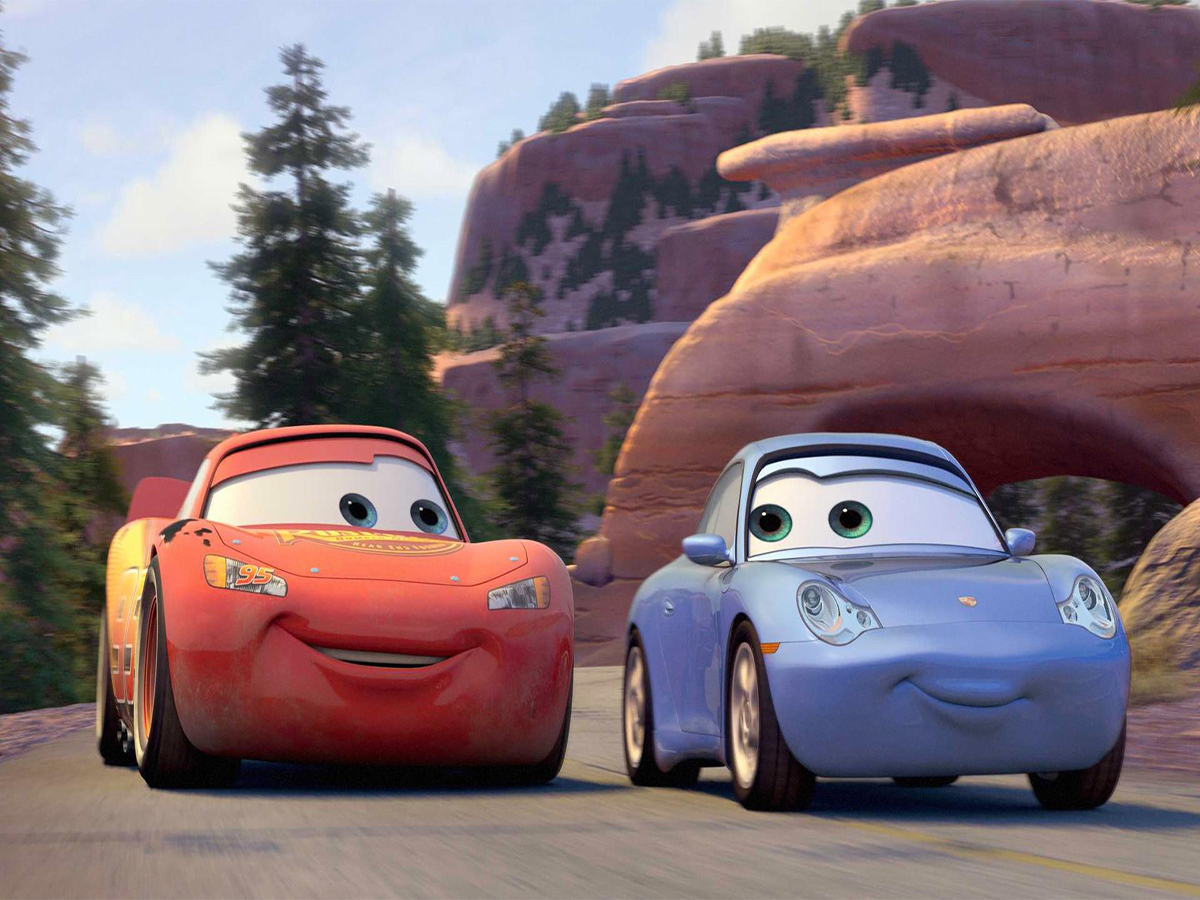 Pixar's automotive animation was something of a passion project for director John Lasseter, a dedicated petrolhead who wanted to pay homage to the American highway. So he created Cars, in which the small town of Radiator Springs is being destroyed by the soulless Interstate – until race car Lightning McQueen fetches up there. Packed with automotive in-jokes and cameos, Cars is perfect for tutoring kids (of all ages) in the ways of the petrolhead.
Speed Racer (2008)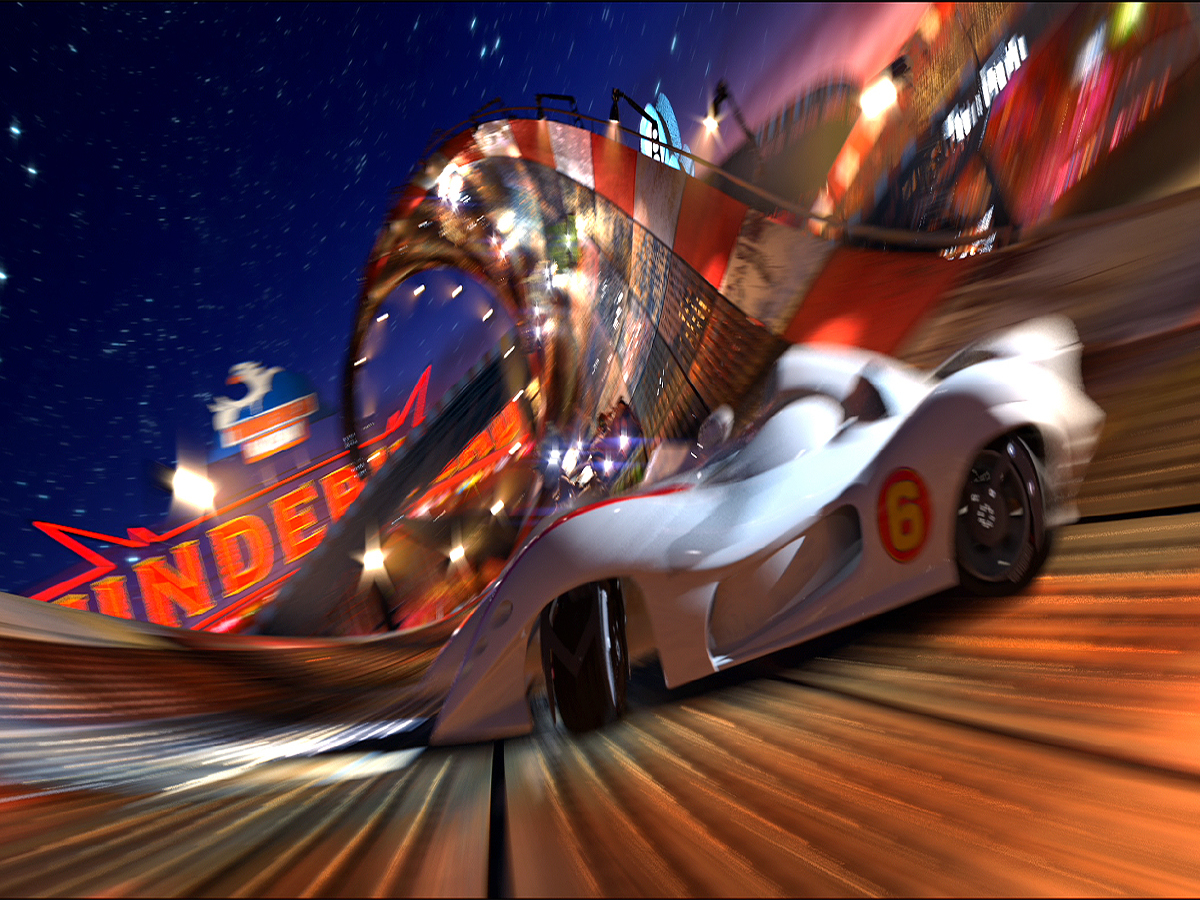 Emile Hirsch stars as the titular Speed Racer – a young man who's completely obsessed with racing, to the exclusion of all else – in this live-action adaptation of Japanese Anime Mach GoGoGo. Speed Racer flopped at the box office – audiences were baffled by the Wachowski brothers following up The Matrix trilogy with this candy-coloured confection. But they were missing the point somewhat – Speed Racer's physics-defying lunacy and eye-popping palette were a perfect translation of the anime to live action.
Speedway (1929)
This late-period silent movie stars William Haines as Bill Whipple, a wannabe racing driver who reckons he can take on the best at the Indianapolis 500. But will he be able to woo flapper Pat (Anita Page)? 'Course he will. For racing buffs, this film's particularly interesting – it features scenes shot at the actual Indy 500, and cameo appearances from racing drivers of the day.
Senna (2010)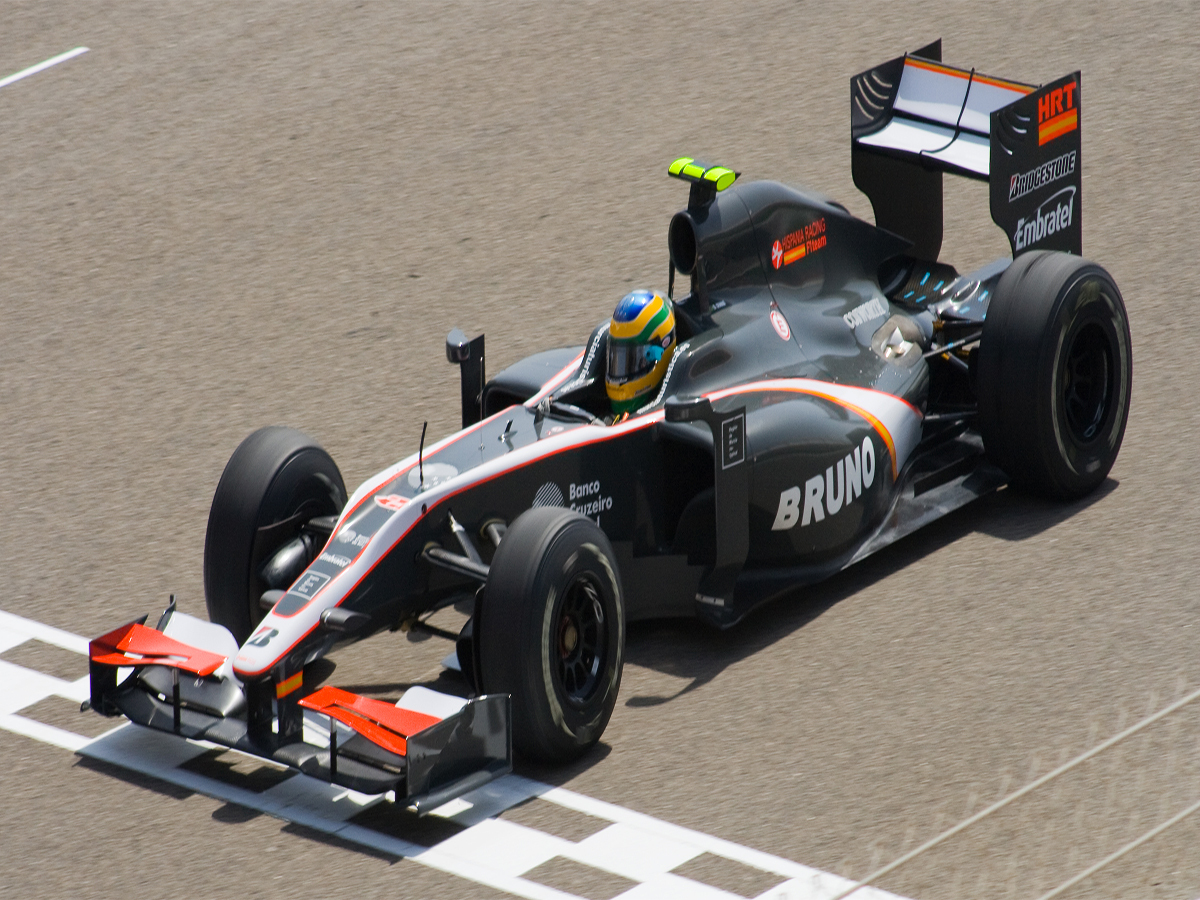 Asif Kapadia's documentary on Brazilian Formula One legend Ayrton Senna feels almost like a fictional biopic. Thanks to the vast amount of footage shot of Senna, Kapadia was able to cut the film like a feature, alternating between wide shots, close-ups and in-car views. It's particularly effective during the final act, when a series of accidents at the San Marino Grand Prix lend the film a feeling of impending doom, in the build-up to Senna's fatal crash.
The Fast and the Furious (2001)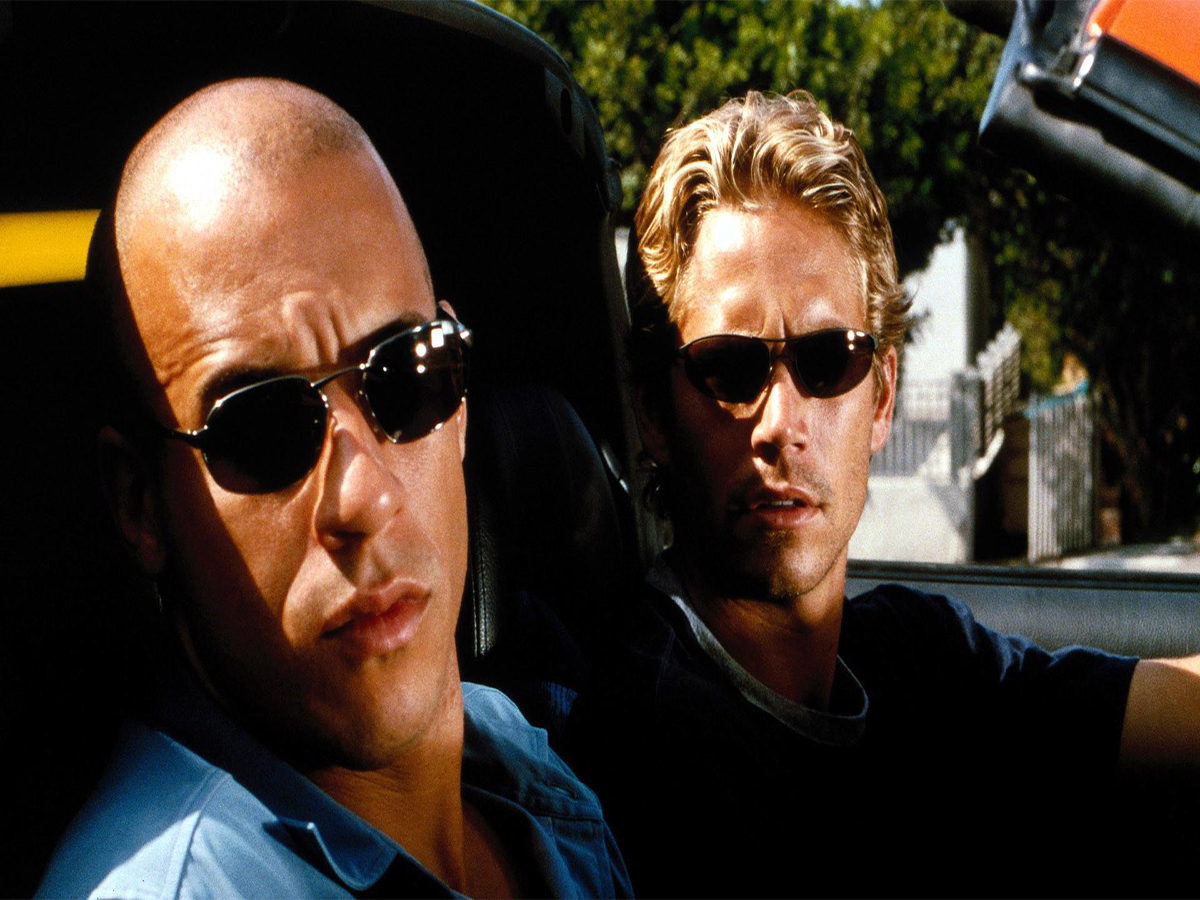 Sure, Paul Walker wasn't a believable tough guy, and Vin Diesel is far too big to be good at racing in those light cars. But somehow The Fast and the Furious was still a positive evolution in the car chase film genre. Thanks to special effects taking us through the engine, more modded cars than at Santa Pod, and a love of street racing, it's spawned four sequels to date.
Le Mans (1971)
"Steve McQueen takes you for a drive in the country. The country is France. The drive is at 200mph." That was the brilliant tagline of Lee H Katzin's paean to endurance racing. The plot's badly in need of a pitstop, but it's essential motorsport porn for petrolheads with a couple of hours to burn.
The Love Bug (1968)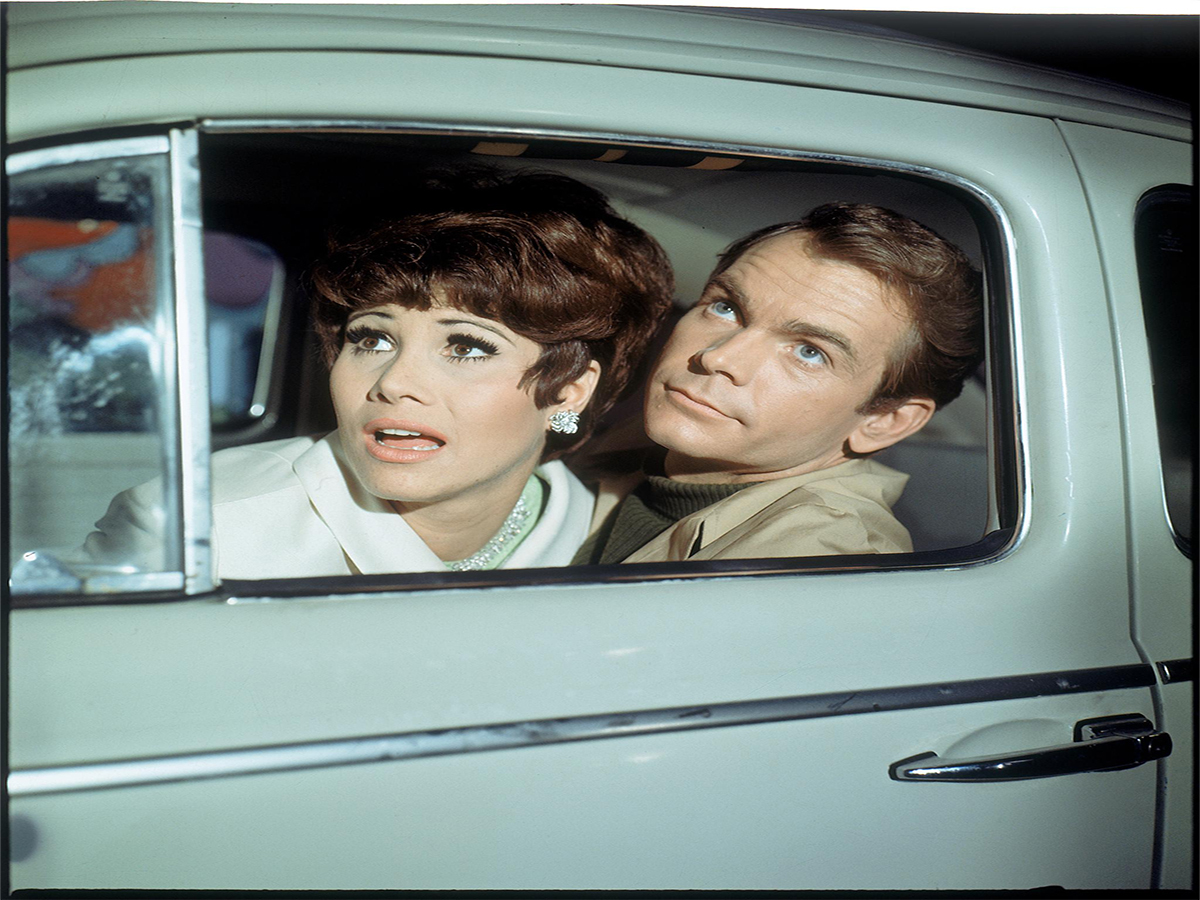 The first Herbie movie is exactly what you'd expect from a Disney film about a car with a personality. There's a predictable plot, crudely drawn stereotypes and an overload of cutesy moments. That sugar coating is perhaps down to Walt himself – The Love Bug was the big man's final live-action project.
Days of Thunder (1990)
It was billed as Top Gun on Tarmac, but despite a recognisably slick production from Don Simpson and Jerry Bruckheimer, Tom Cruise's NASCAR antics failed to live up to its aeronautical antecedent's stratospheric success. It's well worth revisiting for the racetrack histrionics ("He's going high!"), the impromptu desert race (in rental saloons) and to remind yourself how bad Nicole Kidman's acting was.
TT3D: Closer to the Edge (2011)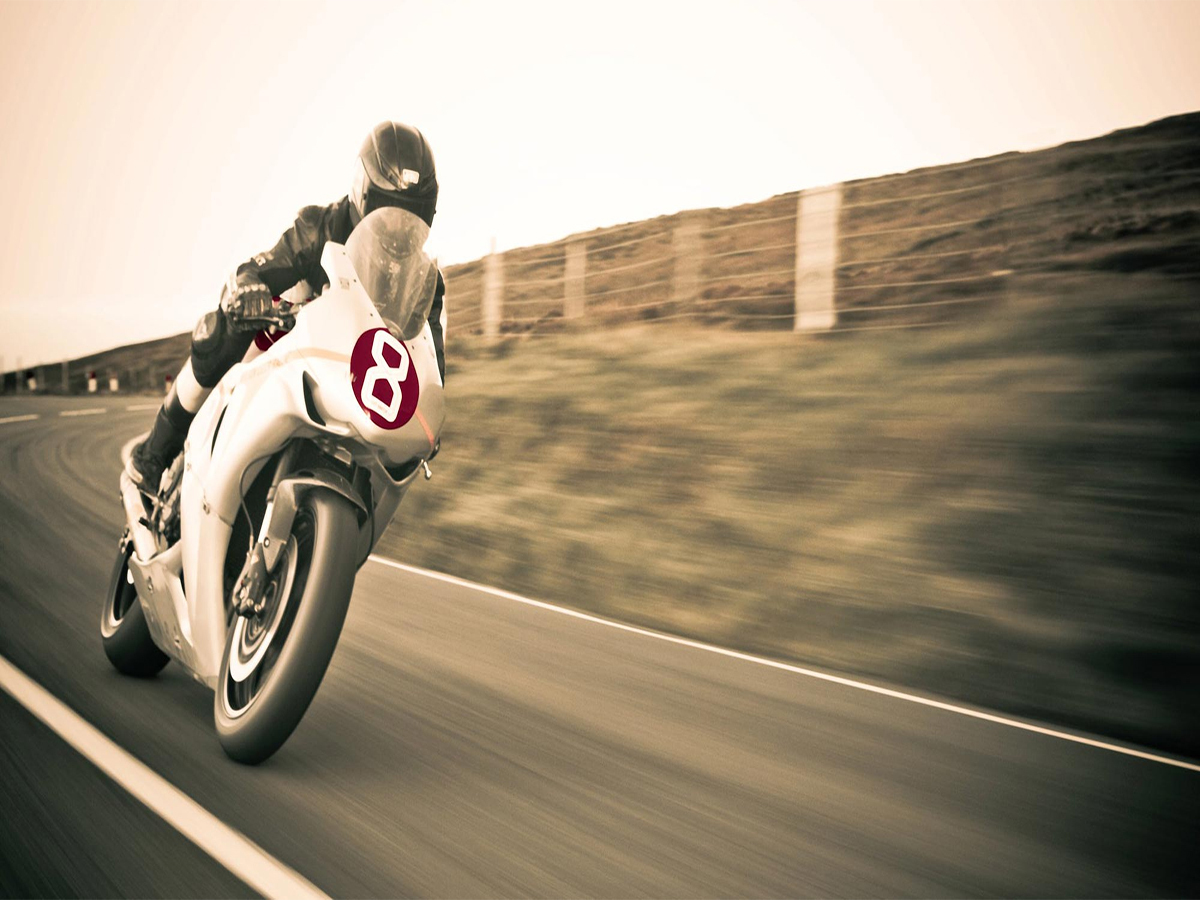 Already one of the most successful British documentaries ever made, TT3D: Closer to the Edge charts the maniacal antics of adrenalin-fuelled bikers at the Isle of Man's famously deadly TT motorcycle race. It's properly terrifying in 3D and, no, you don't have to be a bike nut to love it. Essential watching.
Death Race 2000 (1975)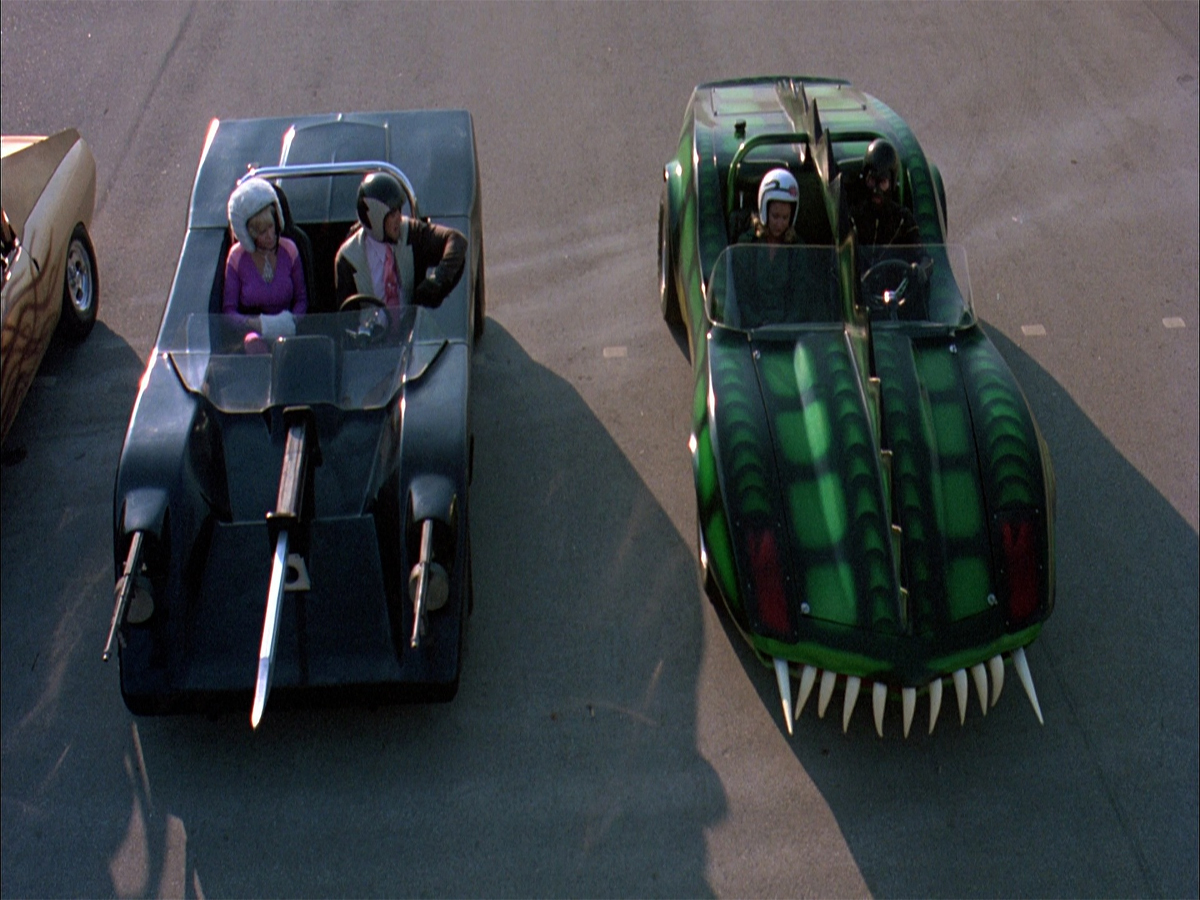 With cartoon violence, nudity and gangster accents, the original dystopian B-movie starring David Carradine and Sly Stallone won't disappoint your GTA-fuelled blood lust. The real fun, though, comes from the Transcontinental Road Race itself, in which each murderous and reckless driver (from Frankenstein to Matilda the Hun) decks out their motor with guns, knives and teeth to kill innocent pedestrians. And you thought forgetting to fasten your seatbelt was dangerous.
Two-Lane Blacktop (1971)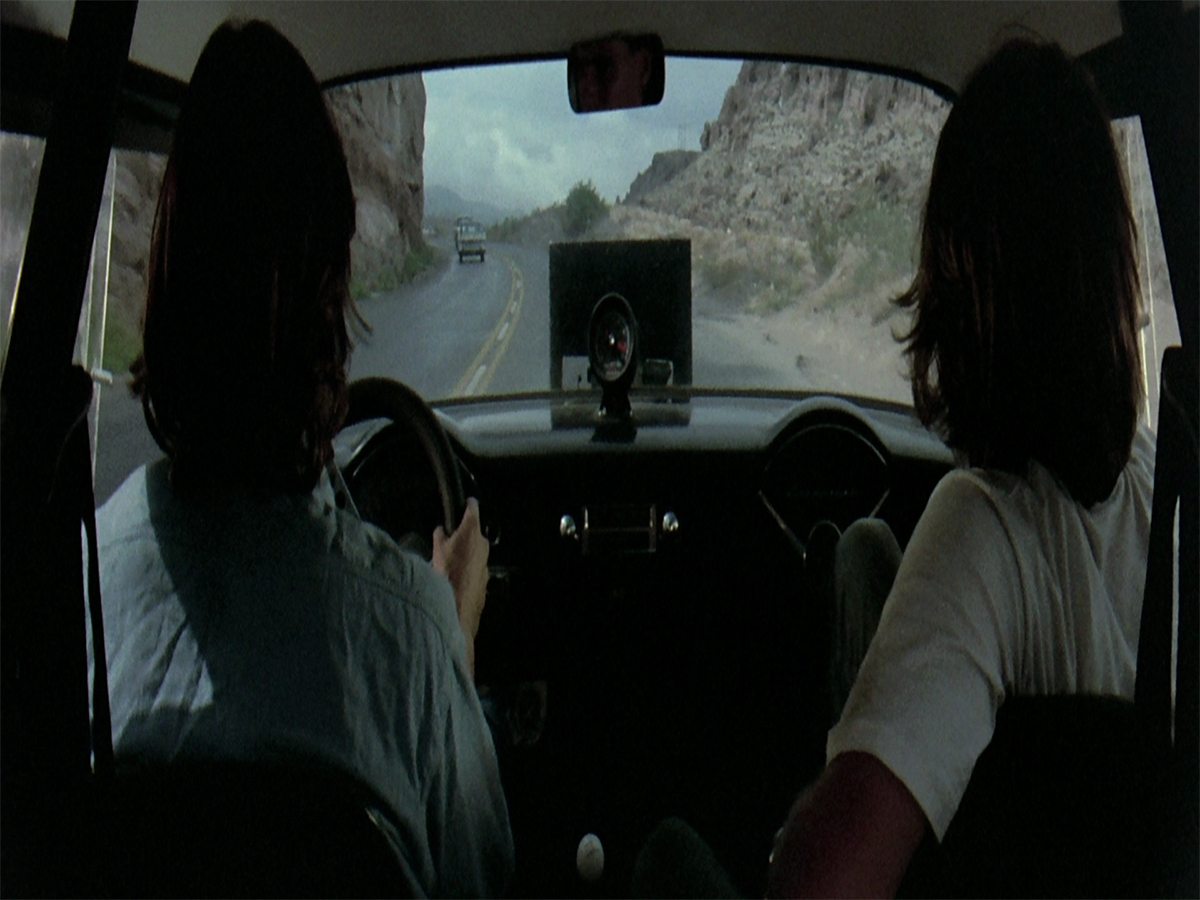 Two drag racers, a grey 55 Chevy and a girl are all you need for entertainment in this classic road movie with a twist for fans of Route 66 (before it became a big, hulking 'Interstate Highway'). Director Monte Hellman throws a healthy dollop of existentialism into the mix and the end scene – a race at a runway in East Tennessee – leaves you guessing who makes it to the Washington DC destination.
Speedway (1968)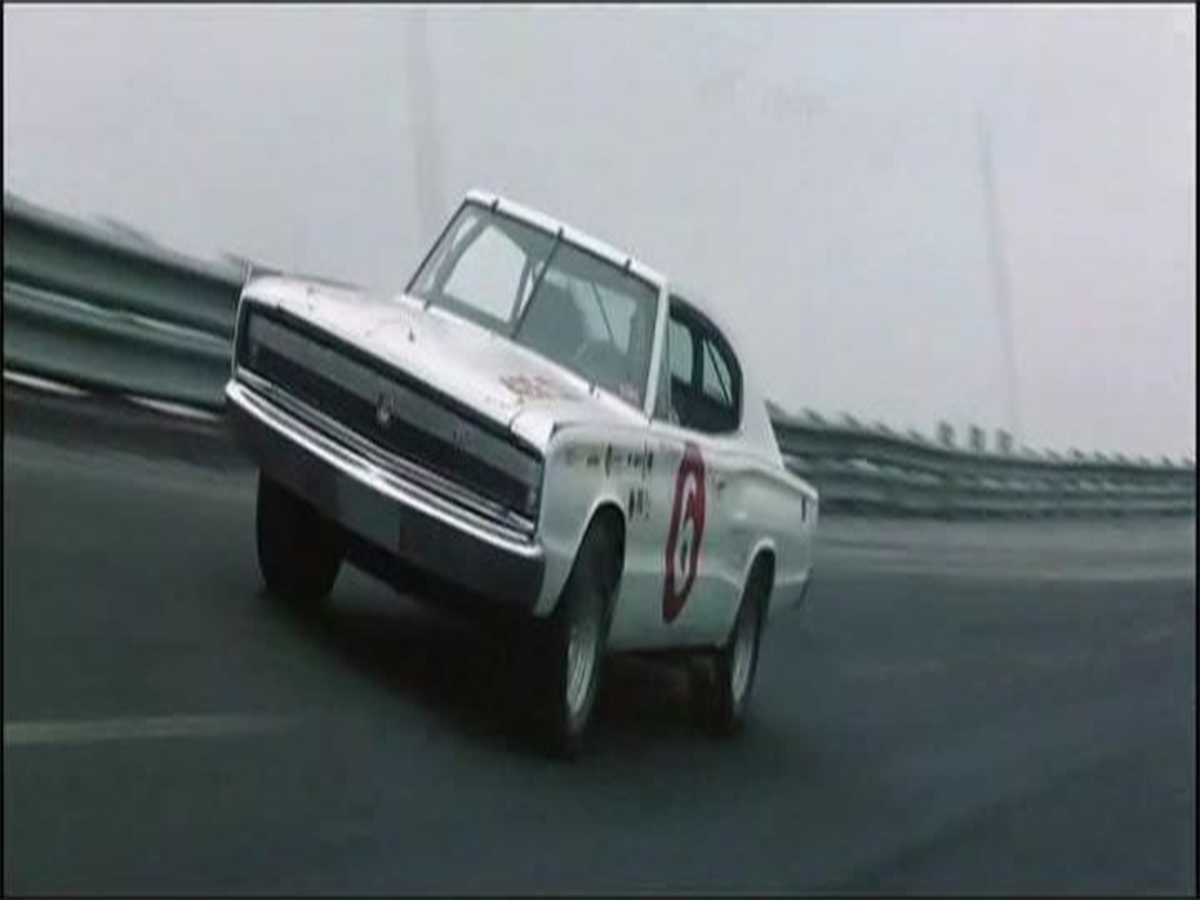 None other than Elvis Presley rocks out around the racecourse in this 60s motor musical with cameos from top NASCAR drivers from way back when. The King plays a driver who gets in trouble with the tax man with Nancy Sinatra as his tax inspector/ love interest. If you like cars and you like Elvis, you've hit the jackpot. Just don't count on any hits popping up – instead you'll get treated to a song about tax.
Redline (2007)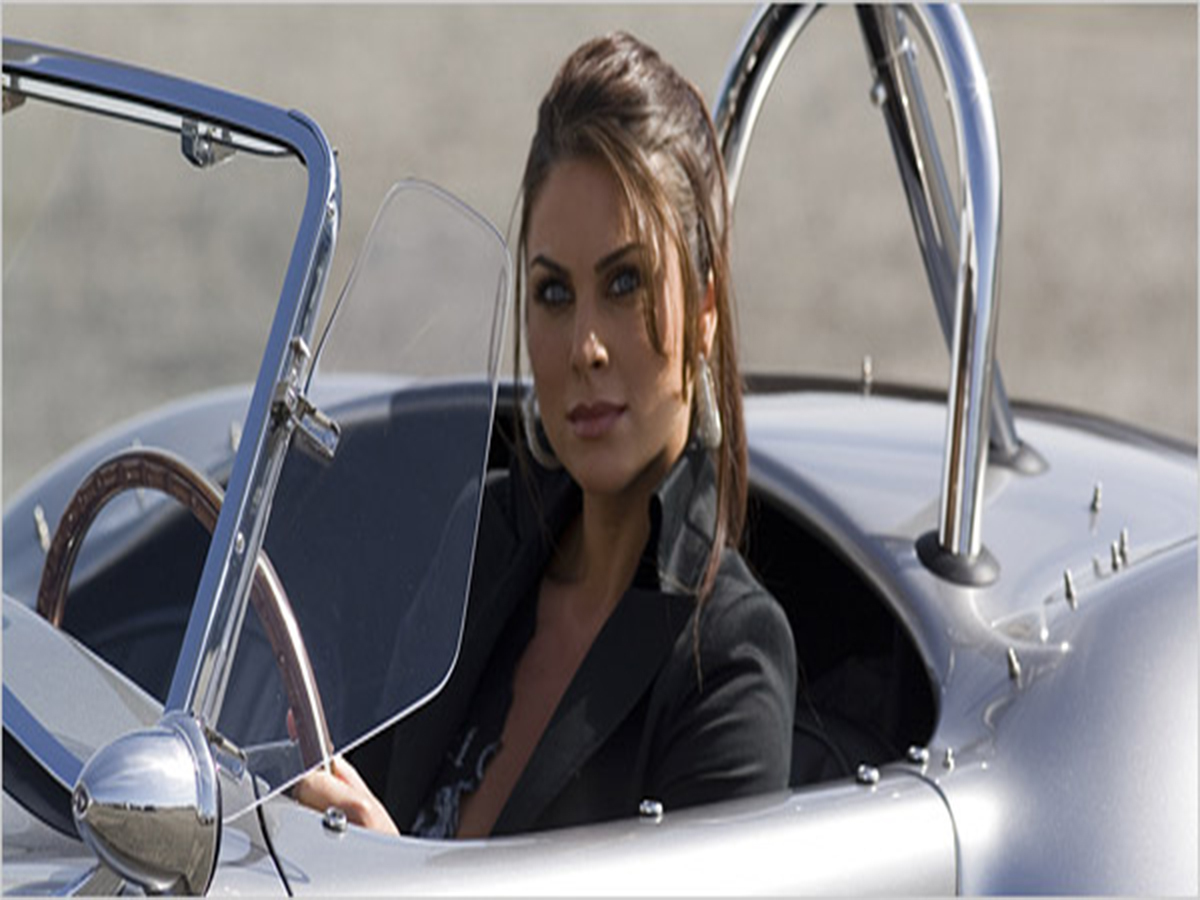 What would you do if you and your mates owned a supercar or two each? We're pretty sure we'd illegally street race them too especially if the collection included an Enzo Ferrari and Lamborghini Diablo. This tale of a hot, female mechanic who gets entangled in these macho races used writer and producer Daniel Sadek's own cars – two of which were destroyed in the making, including the US$1.5m Enzo. Redline was a car crash in every respect as it bombed at the box office – and was funded by subprime loans – but don't let that stop you from gazing at the vehicle-porn all the same.
The Cannonball Run (1981)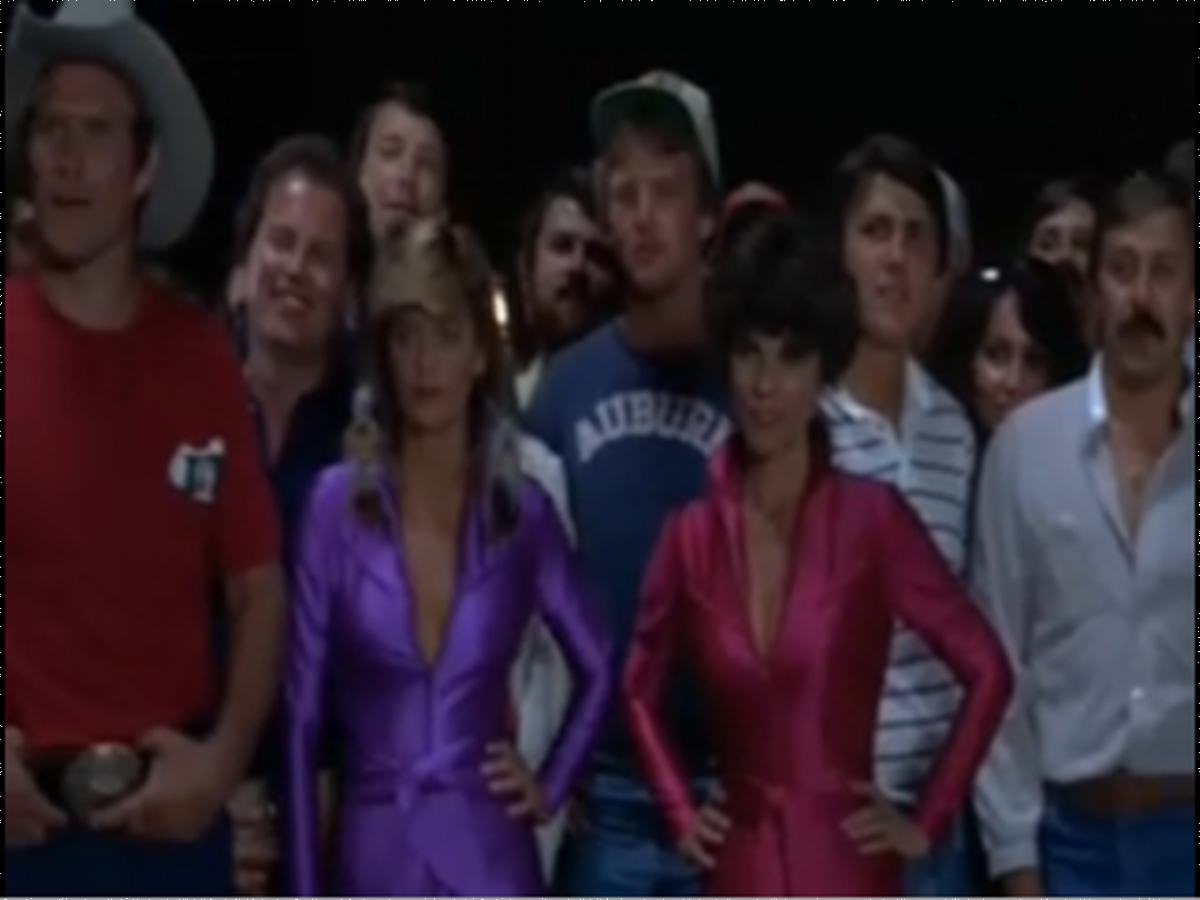 The Cannonball Run – based on a real event for the rich – stars Burt Reynolds as one of an eclectic mix of racers tearing across America on a coast-to-coast rally. Roger Moore drove the Aston Martin DB5 from Goldfinger, Dean Martin and Sammy Davis Jr took a Ferrari, and a young Jackie Chan manned a gadget clad Subaru. Bungling brilliance ensued.
Redline (2009)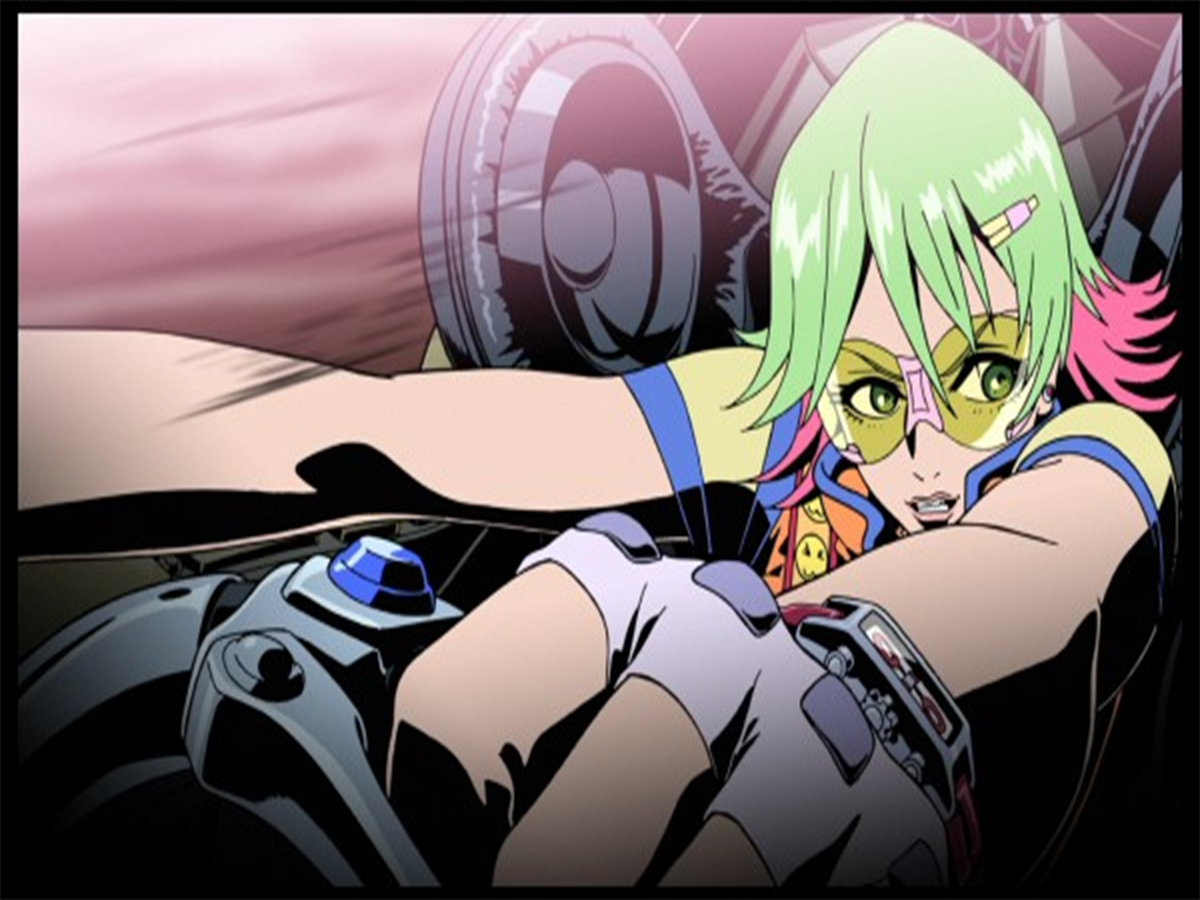 This anime science fiction racing film is set in the future – where a deadly racing tournament, held every five years, is about surviving as much as winning. Characters like a giant machine man, a corrupt gorilla traffic officer, and ace pilot, mechanic duo make for colourful racing in a sensory-overload style that only Japan can do properly.
The Fast and the Furious: Tokyo Drift (2006)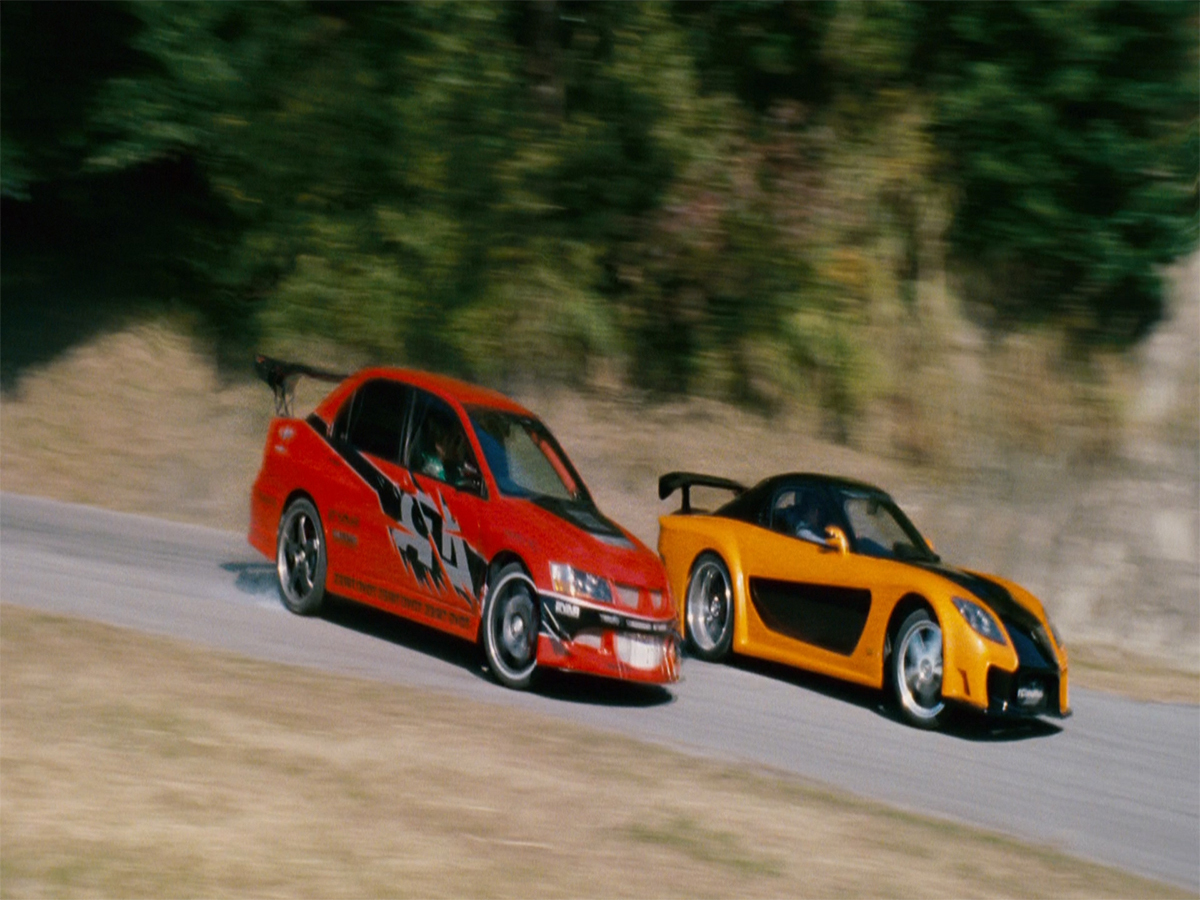 Paul Walker was replaced by a more convincing lead and Vin Diesel makes a cameo at the end – but otherwise it's a new cast for the third entry into the Fast and the Furious franchise. The use of drifting, a popular street racing trend in Japan, breathed new life into the franchise.
Talladega Nights: The Ballad of Ricky Bobby (2006)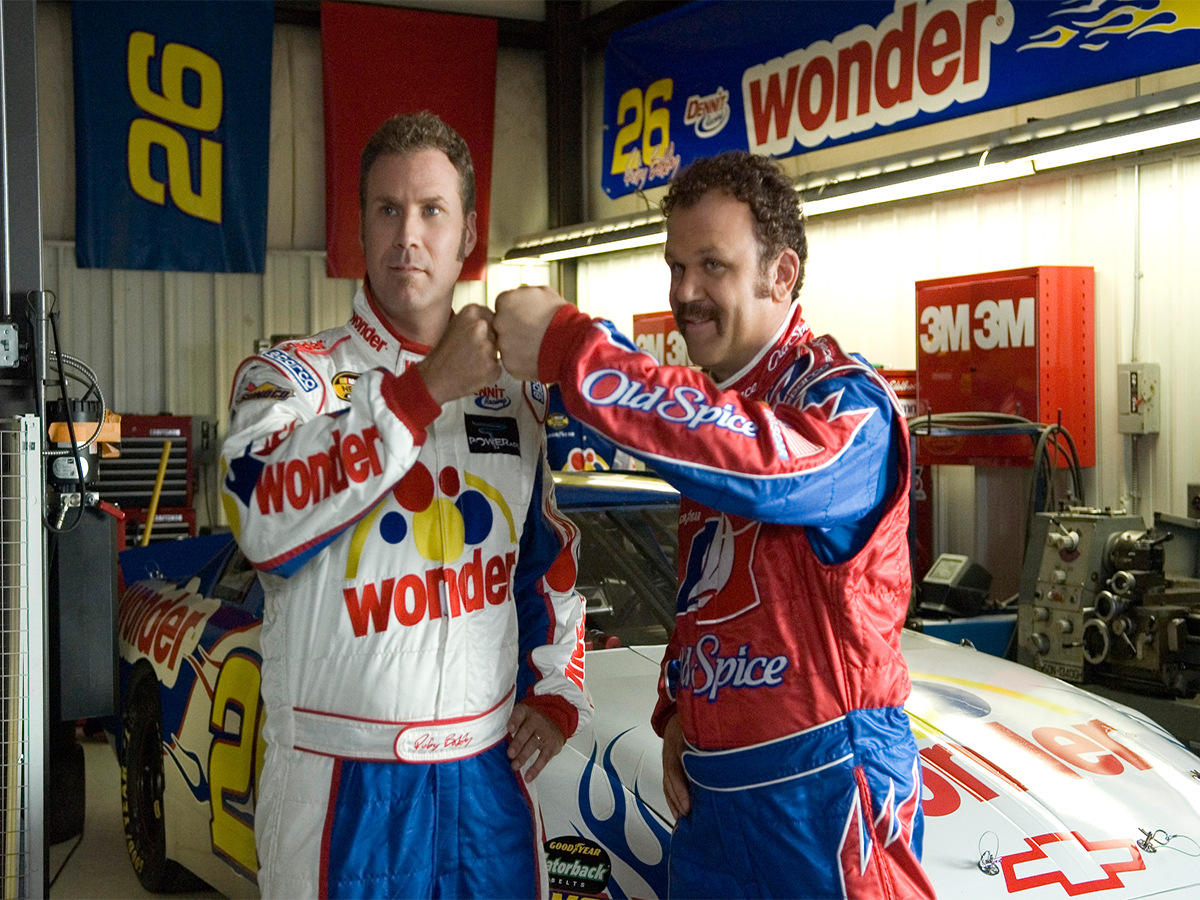 As with most of Will Ferrell's flicks, you'll probably find Talladega Nights funnier with each subsequent viewing, but there's plenty to laugh at on your first lap – especially when Ferrel's on-the-spot improvisation is coupled with Sacha Baron Cohen's equally random ridiculousness (and possibly the worst French accent we've ever heard). Shake and Bake, baby.
Death Race (2008)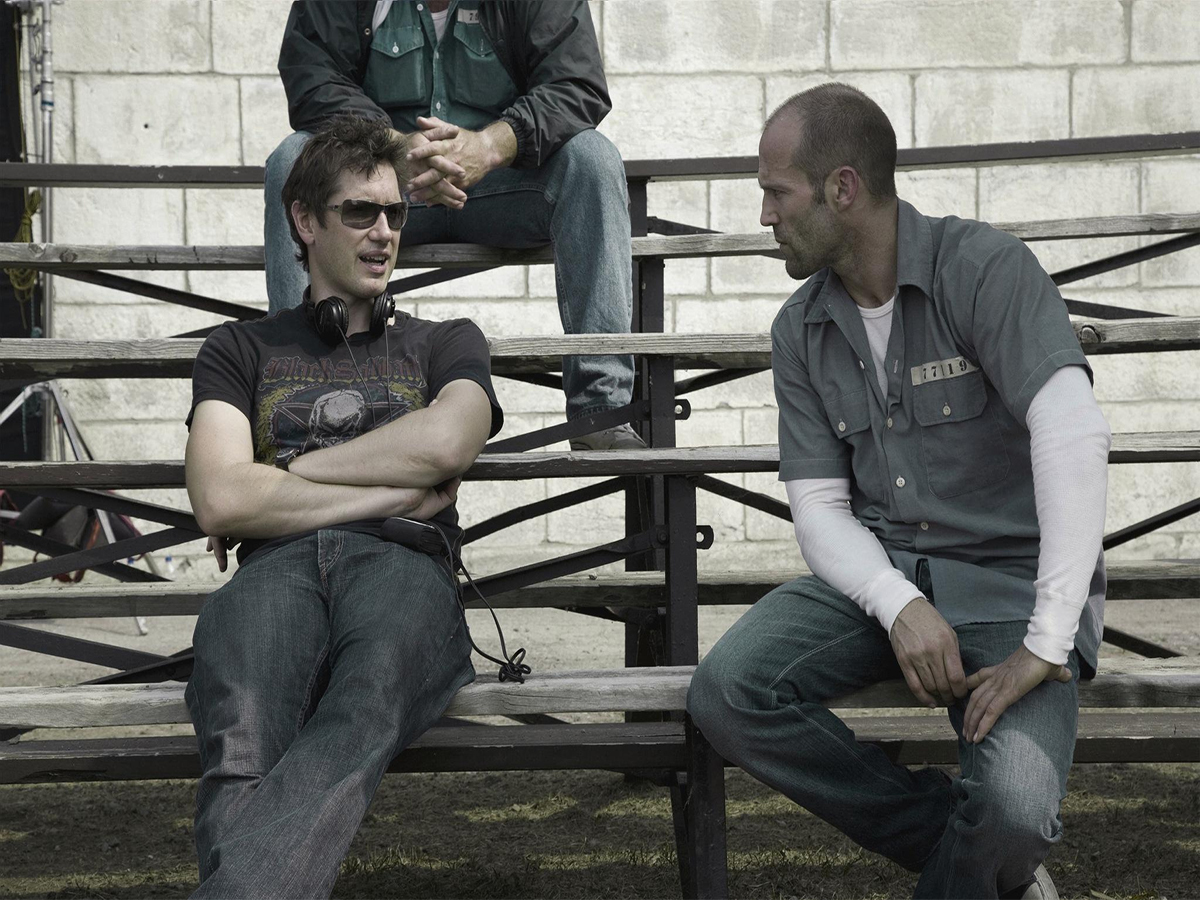 Everyone's favourite professional diver turned geezer hardman Jason Statham stars in this remake of the 1975 flick Death Race 2000. It's a very different beast to the original film, though – it's set in a corrupt and privatised futuristic prison system which pits inmates against each other for entertainment. Their weapons? Fast cars, loaded up with plenty of things that go boom. Think Roman chariot races, but with more explosions.
Grand Prix (1966)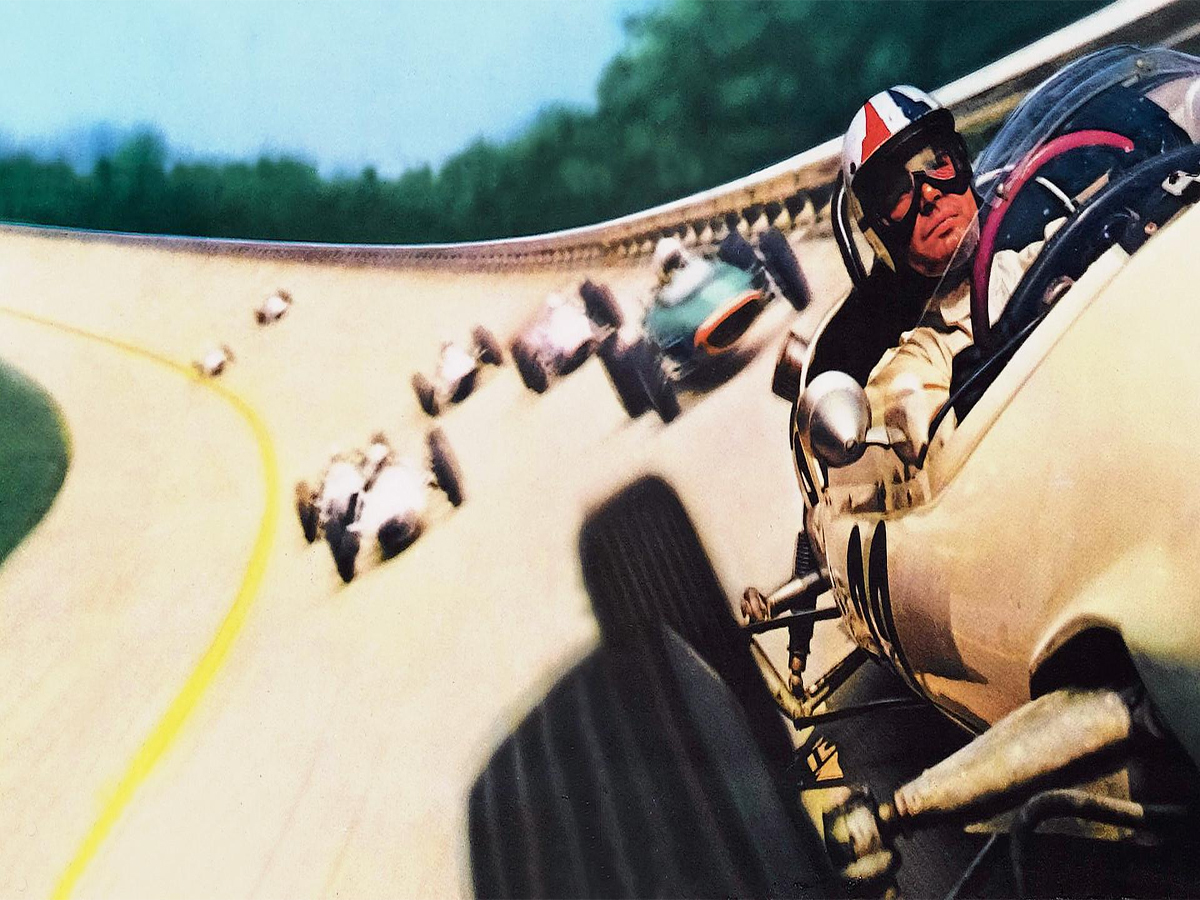 One of the ten highest grossing films of 1966, and with three Academy Awards for its technical achievements, Grand Prix bowled fans over with its refreshingly unique racing cinematography. The film follows the tale of four Formula One drivers through a fictionalised version of the 1966 F1 season and features a multicultural roster of French, American, English and Italian racers.
Stroker Ace (1983)
Burt Reynolds dons his comedic hat in this 1983 action comedy which, like Talladega Nights, revolves around the perpetually looping world of NASCAR. Duped into a fried chicken sponsorship (which sees the esteemed Mr Reynolds prancing around in a chicken suit), a plan is devised to shake off the flaky sponsor while continuing to win at all costs.
Driven (2001)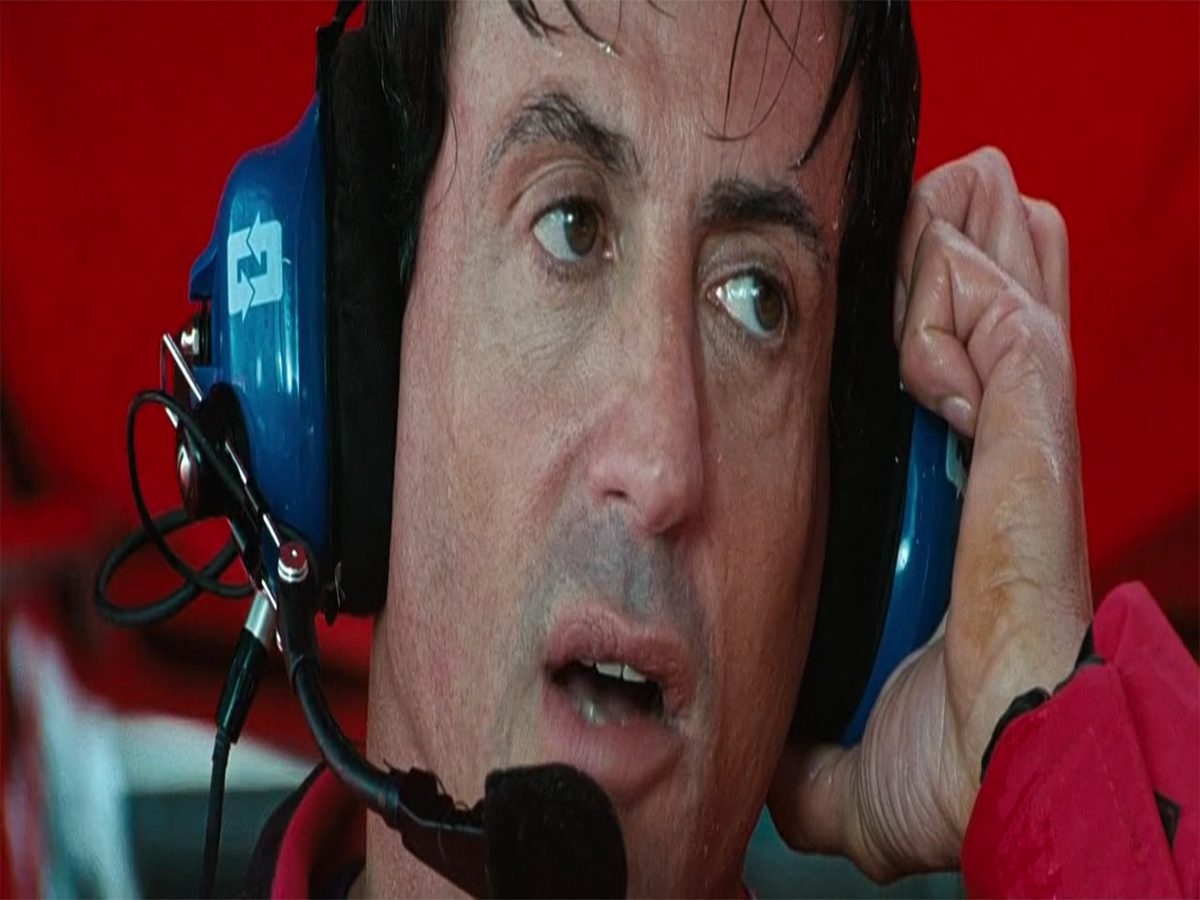 Sly Stallone plays Joe Tanto, a former racing star brought in to coach Kip Pardue's Jimmy Bly, a talented but hot-headed rookie whose season is starting to fall apart. But Bly's problems don't just lie on the track, and Tanto needs to help him overcome the trauma of a horrific accident to get him back to his winning ways. Driven is an oft overlooked movie with a bad rep – but as unchallenging lazy Sunday fare it's just about perfect.
Thunderbolt (1995)
Jackie Chan as a street racer? This slick Hong Kong action-fest features all the trademarks of a Chan movie – elaborate fight scenes, gravity-defying stunts, unbelievably psychotic baddies, women in peril – with some superb racing scenes tossed into the mix. Also: an amazing "rock" theme song sung by Chan himself!
Michel Vaillant (2003)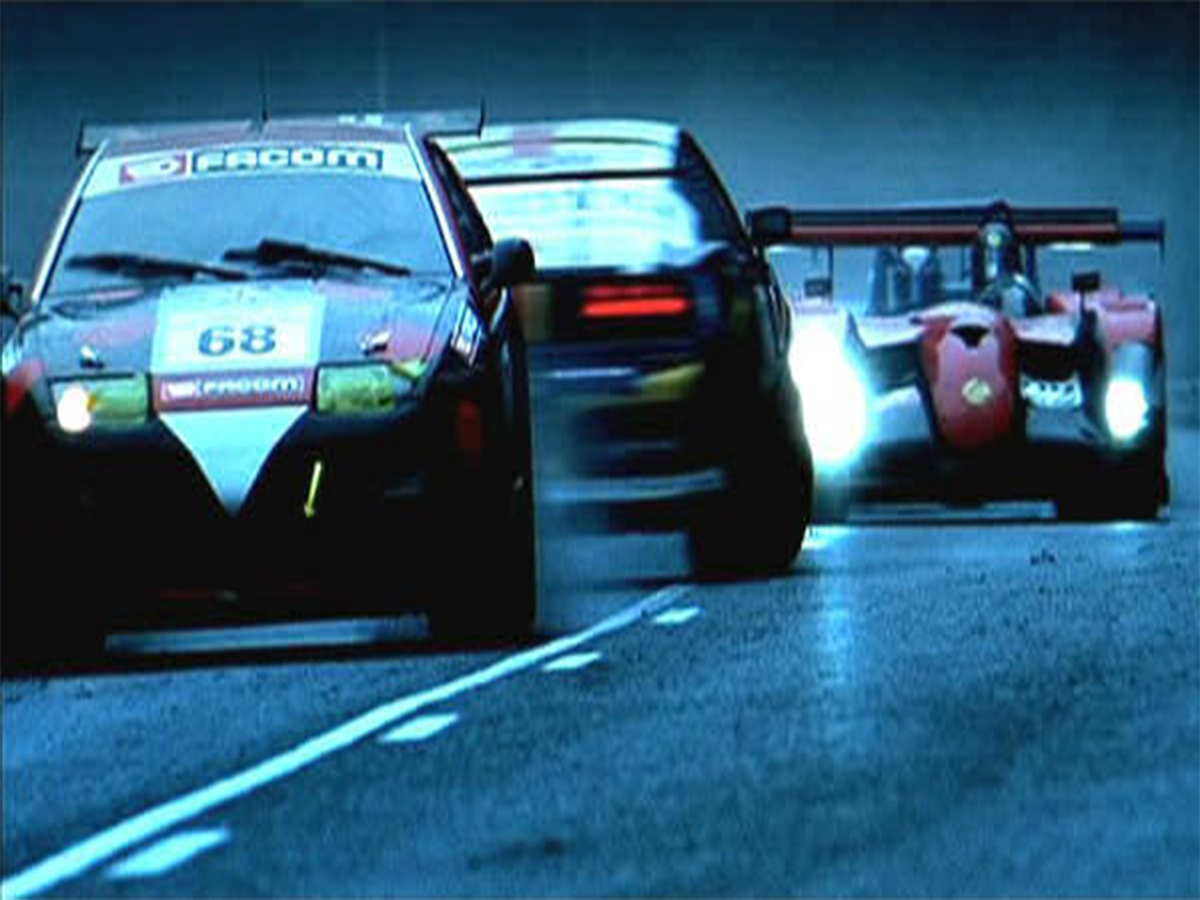 Based on the long-running French comic book series and counting Luc Besson among its writers, Michel Vaillant is an under-the-radar lurker. Its laissez-faire attitude to the source material may upset Francophile literary purists, but the racing scenes, of which there are many, are visually stunning.
Initial D – Drift Racer (2005)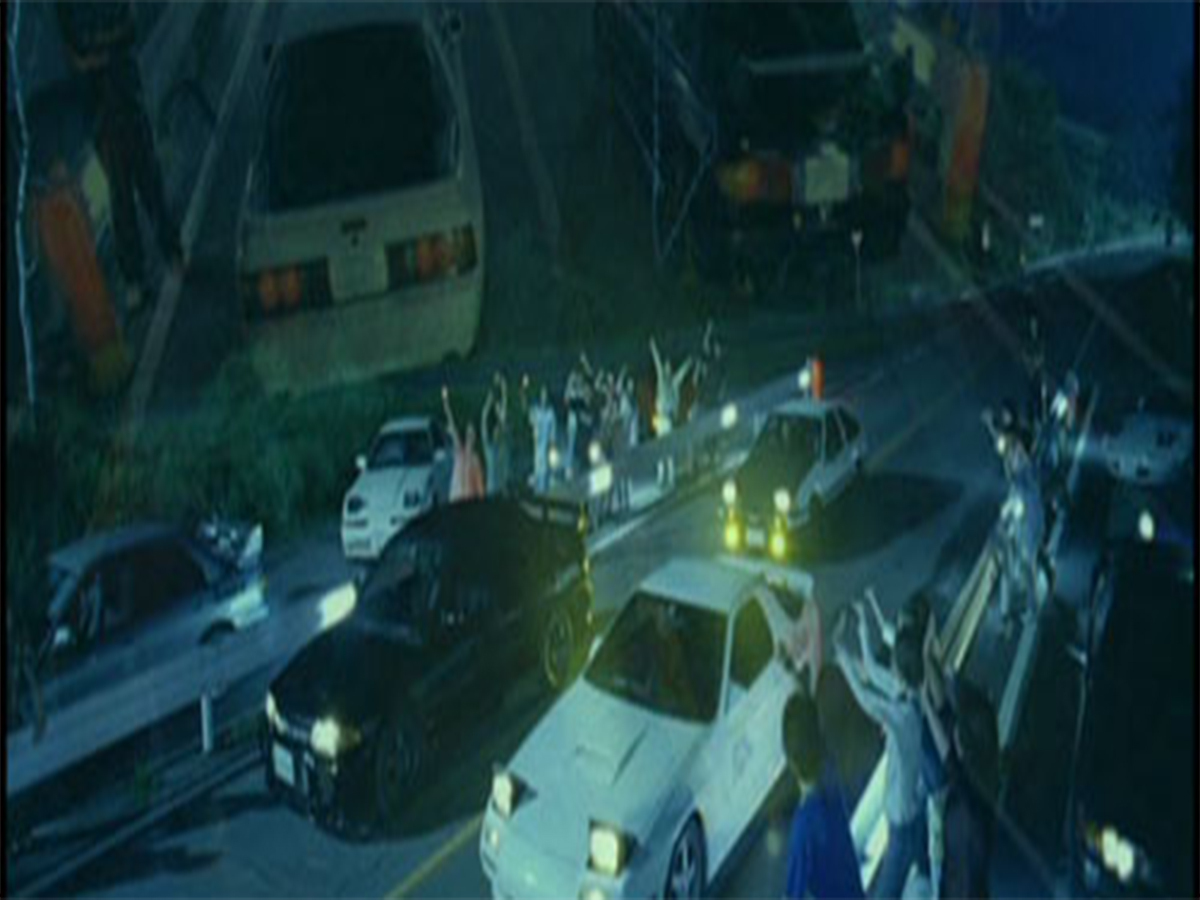 Another comic book adaptation (and another one that has drawn ire from fans of the original material), Initial D delves into the world of Japanese drift racing: youths in souped-up street cars power-sliding around meandering mountain roads. Despite being set in Japan, it's a Hong Kong-made movie in Cantonese – and stars Taiwanese pop idol Jay Chou as the protagonist.
Hot Rod Girl (1956)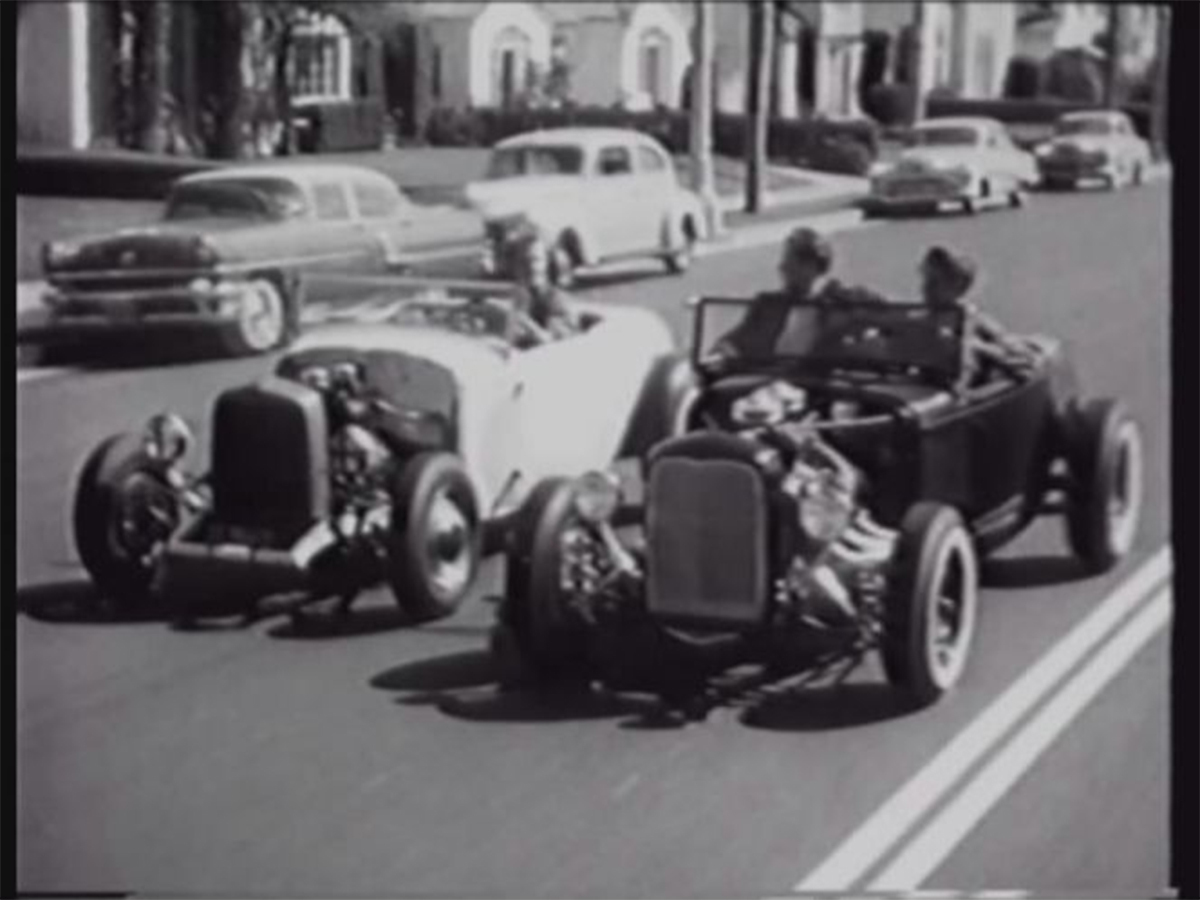 Lori Nelson, who plays the title role, is actually little more than a supporting player in this tale of "out of control" youths, local cops and street hoods. As you might expect from a film with its vintage, Hot Rod Girl isn't replete with The Fast and the Furious-style racing scenes: its drag strip scenes are a little less high octane, but there's an undeniable charm in its nostalgic portrayal of 50s America.
More like this: Get on your soapbox: how to build a gravity racer