This 1965 Ford Mustang is a Carplay classic
Apple's brand new in-car tech meets classic American muscle thanks to Pioneer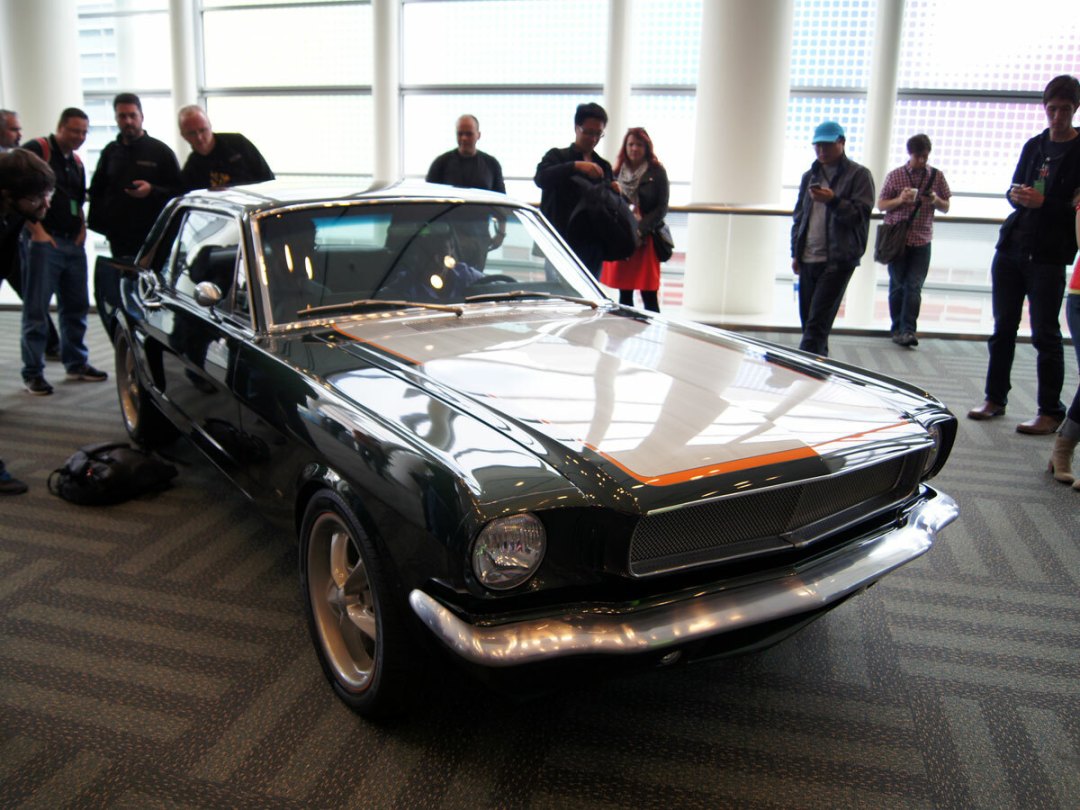 There may have been no new news of CarPlay during the WWDC 2014 keynote, but Apple was still keen to remind attendees that its in-car tech is well on the way.
On the 2nd floor of the Moscone West centre in San Francisco were parked three cars (no, we're not sure how they got them up there either), each with CarPlay onboard. We largely ignored the little electric Chevrolet and even the Ferrari FF, because we'd spotted some classic American muscle.
The gorgeous Ford Mustang before us was built in 1965, but its dashboard had been brought into the 21st Century with the addition of one of Pioneer's CarPlay-toting head units, and while we're not sure having the screen that low in the cockpit is necessarily the best idea, the mix of old and new was still very hard to resist.
You simply connect your iPhone to a Lightning cable (that can be hidden in the glove box) and all of the driving-enhancing features and apps are made available on the touchscreen in a large, jabbable format, while anything distracting is hidden.
During the very brief demo we were able to see the very bold CarPlay interface and the in-car integration of Apple Maps, complete with turn-by-turn navigation. All looked exceptionally quick and slick.
There are four head units in Pioneer's CarPlay range, starting at the £570 AVH-8600BT and going all the way up to the £1000 AVIC-F60DAB. They're actually available now but a firmware upgrade is required to add CarPlay and Pioneer is yet to narrow down the date of its availability beyond the vague "summer 2014" of the original announcement.
READ MORE: Why Apple CarPlay and its competitors are the future of in-car tech