The 10 best games of 2015 (so far)
What, you thought we'd wait until December? There's too much to celebrate now...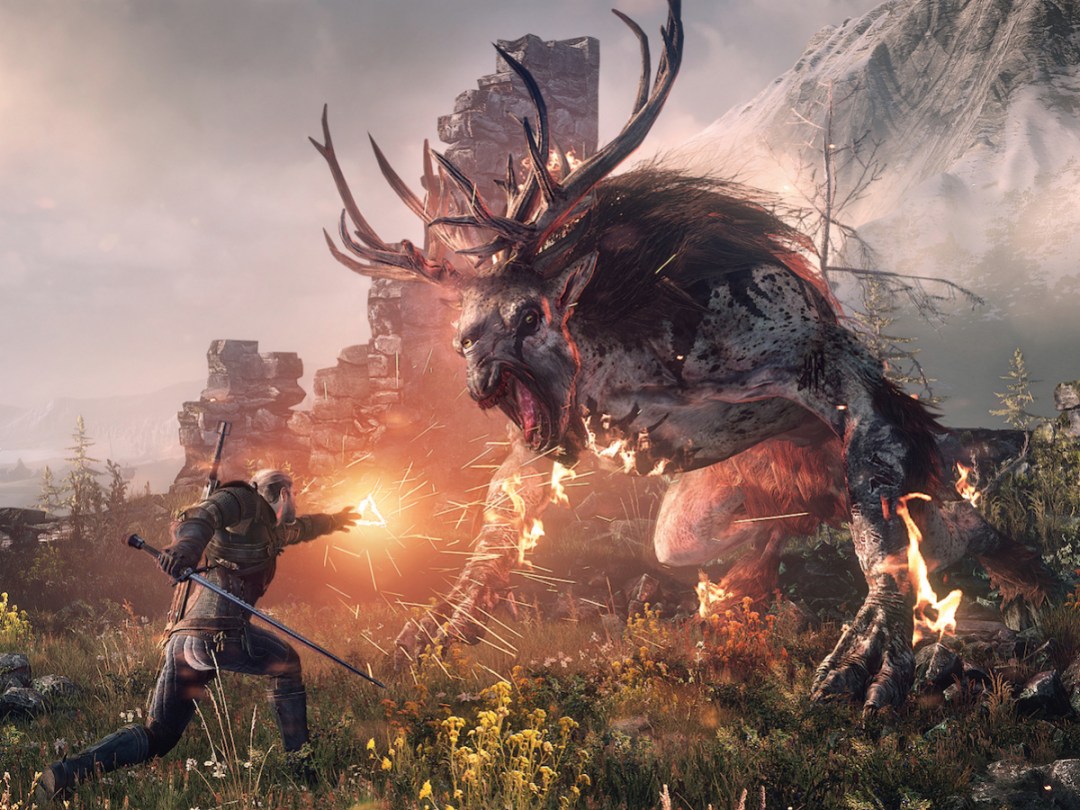 Once upon a time, not so long ago, most of the year's biggest games came out right before Christmas. That's obviously no longer the case, and our wallets thank developers for the shift.
Some of these games were meant to launch during the holidays, but slipped into the new year. Others simply opted to take advantage of the early months, realising that gamers have plenty of money and time in spring and early summer, as well. And at least one totally flew under the radar, grabbing our attention recently out of nowhere.
Whatever the case, these are the 10 games that we've enjoyed the most so far in 2015, the ones that have stuck with us weeks and months after playing them.
Looking to catch up on the year's best games so far? Then grab these.
Batman: Arkham Knight
Platforms: PlayStation 4, Xbox One, PC
The Bat is back, and trilogy-capper Arkham Knight is amazingly the best entry to date in this spectacular comic series.
Rocksteady puts current-gen console hardware to great use with an immensely polished game throughout, whether it's the fluid fighting, engaging cinematics, or raucous Batmobile, which lets you whip through the gorgeous open city.
It's still a mess on PC, unfortunately, so tread lightly there. But on Xbox One and PS4, Batman is better than ever.
Kerbal Space Program
Platforms: PC, Mac
After years in Early Access, the full Kerbal Space Program just launched this spring – and it's awesome. But you wouldn't know it by looking at it: the simple, cartoonish graphics belie the impressively complex and open-ended space simulator it really is.
You're mostly left to your own devices to build up a space program and launch into the starry unknown, but it's better that way. It makes the experimentation and tinkering feel downright euphoric in time.
The Witcher 3: Wild Hunt
Platforms: Xbox One, PS4, PC
Bigger than Skyrim is one accomplishment, but also better? Now that's a serious feat. And The Witcher 3: Wild Hunt does just that, amplifying the role-playing series to new heights with the power of modern hardware.
The world is gorgeous and interesting, the combat is great fun, the story enthralls, and there are scares and laughs in surprisingly equal amounts. It's a setting you'll want to get lost in for dozens and dozens of hours – and the game is happy to oblige.
Bloodborne
Platform: PlayStation 4
Question: do you love Dark Souls? You do? Perfect. Rush out and buy a PlayStation 4, if you haven't already, and pick up Bloodborne.
This exclusive adventure is essentially a gothic spinoff of that great series, and it's just as difficult – but also just as rewarding. You'll need tenacity and tactical play to push your way through this gargantuan quest, but it's worth it. And if you're not already a Dark Souls nut but the idea of a vast, impressively challenging quest sounds appealing, well… join the party, already.
Project CARS
Platforms: PS4, Xbox One, PC
Crowdfunded by more than 80,000 eager gamers and widely tested for ages before ever hitting a 1.0 release, Project CARS was ready to tear up the track when it released this spring. And that's exactly what it did, finally bringing a rich, complex, PC-like simulation racer to console players as well.
It's low on frills, laser-focusing its attention on delivering an impressively realistic racer, yet it's gorgeous and has optional assists for the less-hardcore among us.
Her Story
Platforms: PC/Mac, iOS
Can you guess which game is most unlike every other on this list? That's right, it's Her Story, a full-motion video affair that some would probably even hesitate to call a game.
It's their loss, and a shortsighted one at that. This surprising indie has you watching loads of police interviews with the wife of a missing man – and then trying to sort out what happened all the while. Strong acting makes this experimental game an essential experience, particularly for just a few quid.
Mortal Kombat X
Platforms: Xbox One, PS4, PC
After the previous reboot, Mortal Kombat X continues the classic fighting series' winning streak with a game that strikes a balance between old and new. It's as gory as ever, and many of the familiar fighters fill the lineup – yet it continues to become a more technical, richer combat experience, and a full one-third of the combatants are totally new. That gives it some extra excitement, and whether playing solo or against friends, there's plenty to play, unlock, and enjoy.
Ori and the Blind Forest
Platforms: Xbox One, PC
Like many of the full-priced games on this list, Ori And The Blind Forest boasts incredible production values, telling a sweeping story with tremendous style and animation. Yet it's a total steal as a bite-sized downloadable game.
The side-scrolling Ori has a Metroid-esque progression, as you'll unlock game elements as the adventure unfolds; however, it has its own distinctive spark, helped by your little creature's zippy movements and unique abilities.
Hotline Miami 2: Wrong Number
Platforms: PlayStation 4, PC/Mac, PS3, Vita
For all the guff that Grand Theft Auto gets for its violence and brutality, it might as well be a child's game compared to Hotline Miami – and this sequel is even grimier.
Wrong Number sets you off running into rooms filled with murderous henchmen, only you're going to massacre the lot of them before they can return the favour. While added variety means Hotline Miami 2 is a little less of a consistent, singular thrill than the original, it still leaves one hell of an impact.
Dying Light
Platforms: PS4, Xbox One, PC
The Dead Island games delivered solid, brash fun, yet there were always significant issues and caveats that kept them from greatness. Fortunately, spiritual successor Dying Light proves more polished and engaging, delivering an open-world zombie thriller that's often wildly entertaining.
Implementing parkour elements adds a fresh spark to the genre, and while no part of the game is especially brilliant, it all gels together in a way that makes you glad you hung around.