The Stuff Gadget Awards 2022: The top 3 gadgets of the year
What could be crowned our 2022 gadget of the year? Find out right here!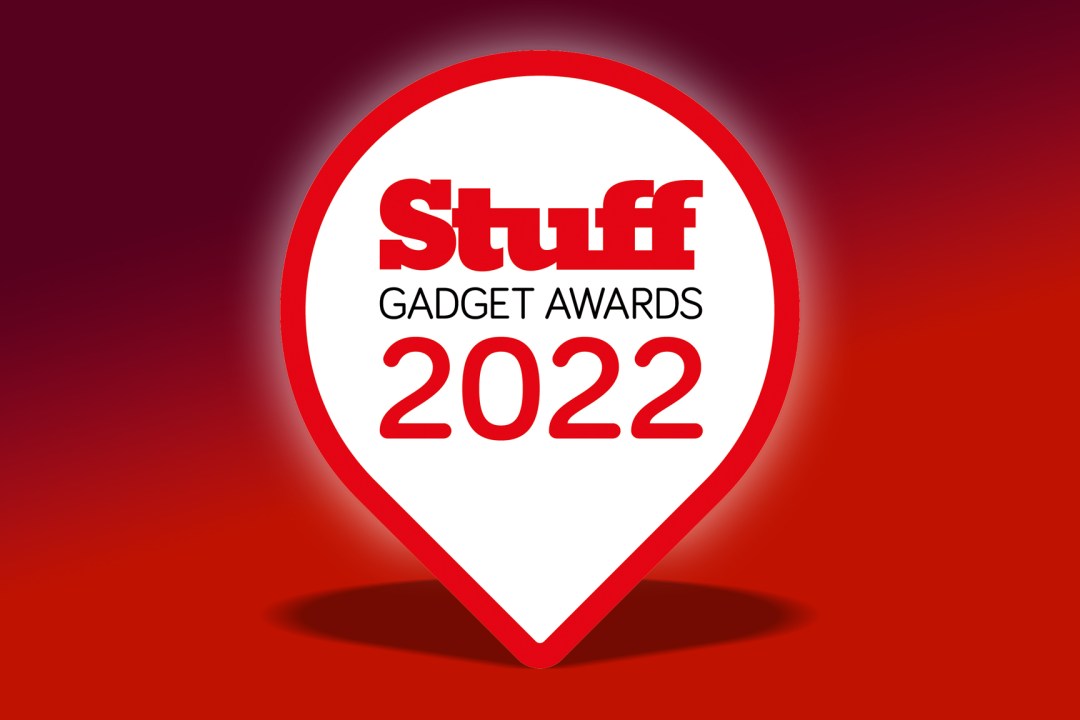 It's time! Time to reveal the year's very toppermost gadgets in the Stuff Gadget Awards 2022 – in other words, the cream of the crop from all the categories. As usual we wait until the tail end of the year to do these awards, because why reveal a list in the summer when the major launches of the year haven't been announced yet?
There's been an incredible crop of gear this year; at times there was a new launch every week and at others there were new products every day so there was no shortage of contenders across all categories. This year we've had more awards than ever and you can see them at our Stuff Awards 2022 hub page.
Unlike others we don't publicise our longlist or take money for entries – the winners are chosen by the team behind this website and Stuff magazine and are editorially independent of any commercial concerns.
So without further ado – and in reverse order – here are our picks for overall gadget of the year.
3. Sky Stream
It's been 10 years since Sky launched its first streaming service Now TV. That's a long time to wait for a dish-free Sky box, but Sky Stream proves it was worth the wait. Using nothing but your common or garden Wi-Fi, this little box removes the one thing that stops most people from getting Sky. OK, there's still the not-insignificant monthly cost, but this is slightly cheaper, and while there's no hard drive like you get with Sky Q, recording stuff locally feels increasingly like the old-fashioned way to watch things. Give it another 10 years and we're pretty sure satellite dishes will be very much a thing of the past.
2. Sony WH-1000XM5
Like Guy Fawkes Night, Christmas and Flying Ant Day, it seems a year just isn't complete unless we declare another pair of Sony headphones our favourite and 2022 is no different. The redesigned WH-1000XM5s, replaced the Sony WH-1000XM4s, which replaced the XM3s – and these ones are even better than ever. Lightweight and supremely comfortable, with better sound quality and noise-cancelling performance than ever, Sony has also managed to improve the wear detection and squeeze in hands-free voice assistant support. All in all, the best got noticeably better with the XM5s, and we'll be happy with these on our head until Sony decides to outdo itself again.
Overall Gadget of the Year: Valve Steam Deck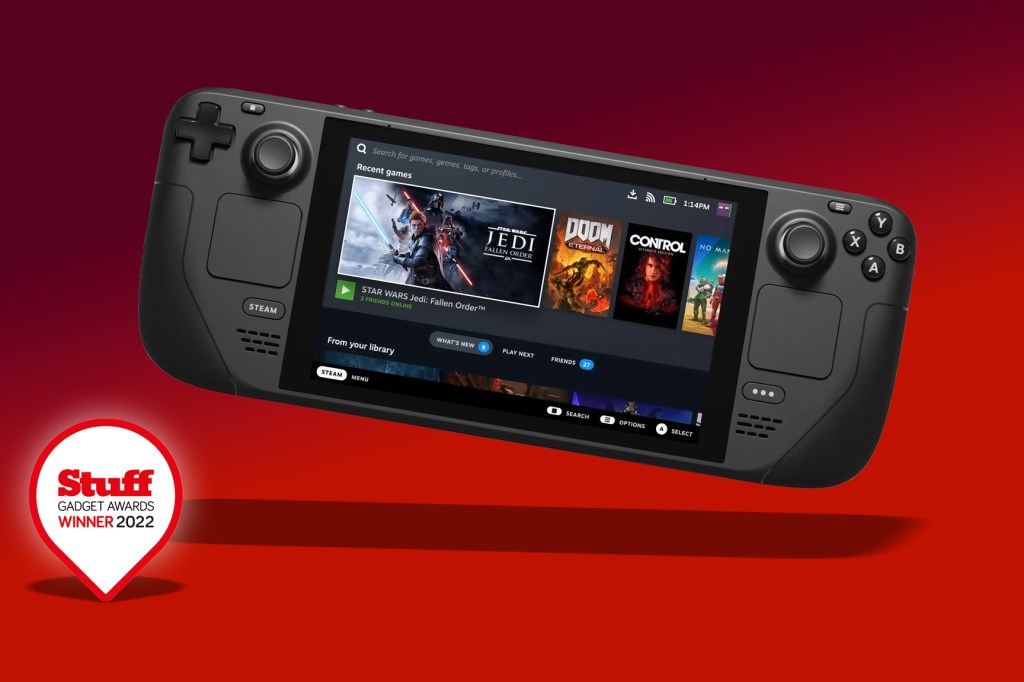 It wasn't all that long ago that people were predicting the extinction of the handheld console. But here we are at the end of 2022 awarding one the ultimate accolade: Stuff's Gadget of the Year. It's not hard to see why the outlook was once so gloomy. People seemed happy to play games on their phones, and when console-quality graphics became a reality a dedicated handheld gaming machine just seemed increasingly obsolete, destined for the scrapheap alongside sat-navs and MP3 players. But after Nintendo's Switch reminded people of the joys of using actual buttons and control sticks rather than prodding at touchscreens, and game streaming became possible thanks to things like Xbox Cloud Gaming, dedicated handheld consoles are well and truly back – and nothing shows that better than the Steam Deck. Others have tried to make portable gaming PCs a thing before, but when you combine a meaty AMD Zen 2 CPU, RDNA 2 GPU and 16GB of RAM with Steam's incredible catalogue of games, be it AAA titles like Elden Ring or indie gems like Vampire Survivors, you've got a winning package. No, the Steam Deck isn't perfect, but sometimes winning Gadget of the Year is almost as much about what a product represents as how it performs. 2022 feels like the start of a new era for gaming – and the Steam Deck is right at the forefront of it.
About The Stuff Gadget Awards
The Stuff Gadget Awards are where we reward the best tech we've seen during the year with gongs that celebrate their status as the cream of the gadgety crop. Read more about The Stuff Gadget awards.