The Stuff Gadget Awards 2022: Streaming service of the year
Another great year for the gogglebox, but what did we watch the most?
Watch anything good this year? There have never been so many streaming services battling for your precious sofa time, and where once the challenge was finding anything to entertain you in the evening, nowadays we're paralysed by choice.
Luckily for you, we don't mind that, and rely on a crack team of avid watchers to keep an eye on which streamers are pumping out the best stuff to feed your eyes and ears with all year round. And in 2022 at least, the big dog of the streaming landscape has been pushed out of the picture by two relative newcomers that are both on a bit of a roll right now. Which is to say that you won't be reading about Netflix here, even if the final season of Better Call Saul was the best thing on telly this year by some distance.
When picking our streaming service of the year we have to take the entirety of its output into account, films and TV, and how much value you're getting for your monthly sub – and this year one stood above the rest (with our silver medal winner admittedly not far below).
Streaming service of the year: Disney+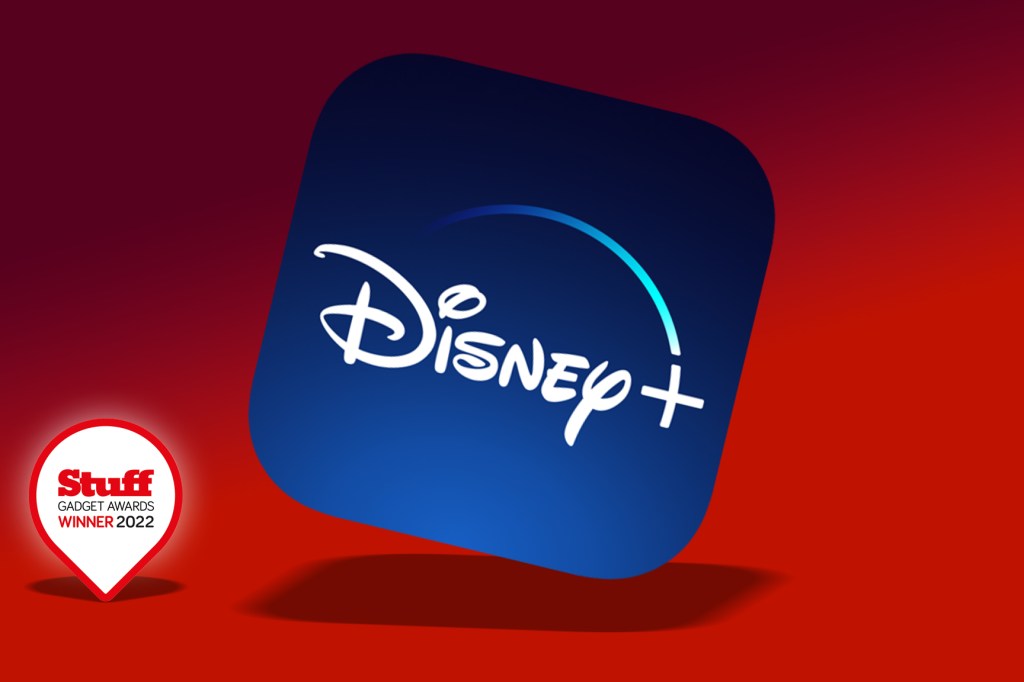 2023 marks 100 years of The Walt Disney Company, and the entertainment giant has its work cut out if it's going to celebrate the big occasion with a stronger year for Disney+ than the one we're about to say goodbye to.
As you'd expect, the service's bread and butter is huge Disney-owned IPs like Star Wars, Marvel and Pixar, and fans of all three had plenty to entertain them this year. Obi-Wan Kenobi wasn't perfect, but an episode one twist that set the scene for the whole series threw everyone off, and it was great to see Obi-Wan and his former apprentice square off again in some amazing fight scenes. Despite arriving on the back of far less hype, Andor is arguably the best Star Wars show to date, swapping lightsabers and funny aliens for a gritty human drama that' looks stunning's stuffed full of superb performances. On the Marvel side, She-Hulk was a breezy comedy that smashed through the fourth wall in chaotically brilliant fashion in its final episodes, while Turning Red was a straight-to-Disney+ Pixar movie that is up there with some of the studio's best recent efforts.
But it's not all about the heavy hitters. Disney+'s integrated Star platform is a treasure trove of classic and original adult-focused content, with 2022 highlights including Welcome to Wrexham, a docuseries about Hollywood's Rob McElhenney and Ryan Reynolds and their unlikely takeover of Wrexham AFC in the National League, and FX's nail-bitingly tense chef drama, The Bear.
Still available for a very reasonable £8 a month, it's a good time to be a Disney+ subscriber.
Highly commended: Apple TV+
Just behind Disney+ on our most-loaded apps list is Apple's subscription service, which has had its best year to date. Coda, an Apple TV+ original, was the first streaming-first film to win a Best Picture Oscar at 2022's ceremony, while for our money Severance has the most interesting premise of any new show that hit the small screen this year, and is probably the most stylish to boot. Sharon Horgan's black comedy series, Bad Sisters, recently renewed for a second season, was another hit for Apple, and reviews are good for the third season of its video game development sitcom, Mythic Quest. The variety on offer continues to impress us, and if you're all in on Apple services, you can save a bit of cash by bundling them all together with Apple One.
Also shortlisted: BBC iPlayer, Amazon Prime Video
The BBC continues to match its new age entertainment rivals with great dramas like This Is Going To Hurt and The Responder, while Amazon Prime Video's staggeringly expensive The Lord of the Rings prequel series, The Rings of Power, captivated Tolkien devotees.
About The Stuff Gadget Awards
The Stuff Gadget Awards are where we reward the best tech we've seen during the year with gongs that celebrate their status as the cream of the gadgety crop. Read more about The Stuff Gadget awards.