The Stuff Gadget Awards 2022: Camera of the year
Pulling 2022's most superb snappers into sharp focus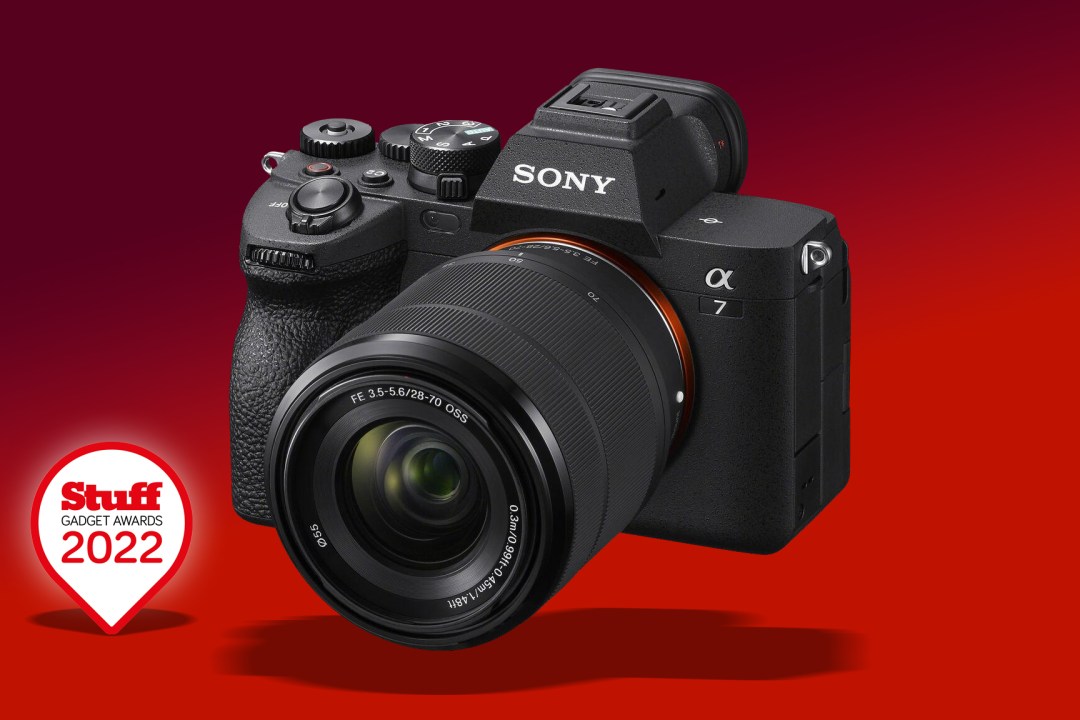 In the year 2022, it feels like it's not enough for a camera to do one just thing well: it must be a versatile creative tool that's at home capturing both still photos and crisp, stable video.
That's not to say some great cameras don't tilt one way or another, but in general this year we've been most impressed by models that are comfortable dipping their toes in all sorts of waters in order to fulfil any imaging task demanded of them. For that reason, mirrorless cameras dominate our 2022 awards shortlist, being compact enough for all-day carrying and, thanks to their interchangeable lenses, able to adapt to different jobs.
In terms of camera trends this year, it's pretty much been business as usual. Full-frame sensors remain popular, and video-centric models are offering a wider and wider range of options when it comes to codecs, resolutions and frame rates, but we haven't seen a startling wave of innovation in the space for several years. Still, that's probably a good thing for consumers: it's reassuring to know that if you buy a camera today, it'll still be relevant in five years' time.
Camera of the year: Sony A7 IV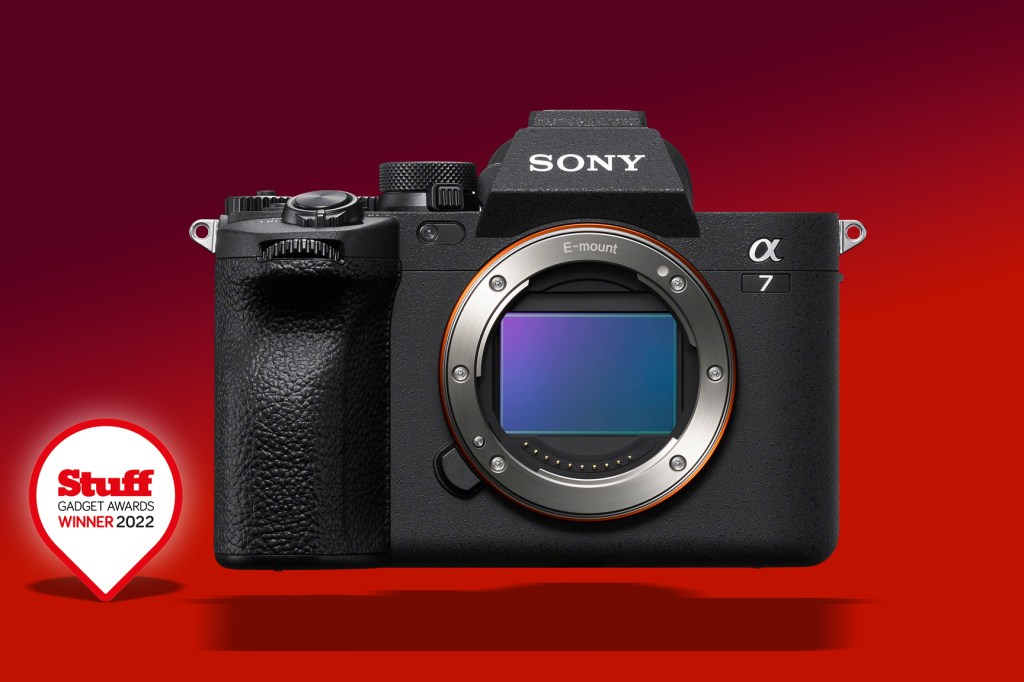 The A7 may be Sony's 'standard' full-frame mirrorless camera (the A1, A7R and A7S series being the premium models in the range), but this fourth iteration is anything but run-of-the-mill.
Its 33MP sensor, paired up with the same BIONZ XR processing chip as you'd find on Sony's £6500 A1 flagship camera, serves up fantastic image quality for both photos and videos. For the latter, you can record 4K footage at frame rates up to a smooth 60fps, or 1080p footage at an even silkier 120fps. Serious filmmaking types will also appreciate the range of picture profiles available, including S-Log2 and S-Log3 (great for those who like to colour correct and grade footage to perfection) and S-Cinetone (which delivers gorgeous-looking video straight out of the camera).
If you want to gain a Stuff Gadget Awards crown, however, it's not enough to just be a beast when it comes to image quality. And the A7 IV also excels with regard to features and usability, possessing one of the fastest, most accurate and more customisable autofocus setups on the market as well as superb connectivity, a much-appreciated flip-and-twist articulating touchscreen and effective in-body image stabilisation – all in a surprisingly compact, lightweight and weather-resistant body.
If you're looking for one camera that can really do it all, the A7 IV has got you covered.
Highly commended: Fujifilm X-H2S
Speed merchants, you need look no further: this is the camera to fulfil all your rapid-fire dreams. Fujifilm's latest X Series model ups the stakes when it comes to continuous shooting, gobbling up stills at up to 40fps with its electronic shutter (and a respectable 15fps with the mechanical shutter). Mercifully, its autofocus system has been upgraded to keep up, making the X-H2S a fine choice for anybody shooting fast-moving or skittish subjects – sports or wildlife spring to mind.
It's no slouch when it comes to capturing other material, mind you: video can be recorded at up to 6.2K resolution at 30fps, 4K at 120fps or 1080p at 240fps, and the 26.1MP APS-C sensor (a fifth generation overhaul of Fujifilm's standard X Series sensor, making its debut in this camera) is adept at capturing detail in all manner of lighting conditions. Fujifilm has once again proved that there's plenty of life – and innovation – to be found in the APS-C format.
Also shortlisted: Panasonic Lumix GH6, Canon EOS R7
You're certainly not limited on choice when it comes to killer 2022-released mirrorless cameras. We also adored the Panasonic Lumix GH6, a compact video-focussed Micro Four Thirds camera able to call upon a frankly dizzying array of pro-friendly movie capture options – not to mention continuous still photo shooting at a rapid-fire 75fps. Then there's the Canon EOS R7, an impressive mid-range APS-C model providing further proof that Canon has finally matured into a major mirrorless player: it's fast, lightweight and has handling to suit both beginners and seasoned vets.
About The Stuff Gadget Awards
The Stuff Gadget Awards are where we reward the best tech we've seen during the year with gongs that celebrate their status as the cream of the gadgety crop. Read more about The Stuff Gadget awards.