Toshiba 40XF355D review
Toshiba is back with a bang – the 40XF355D is the most impressive flatscreen the company has released in ages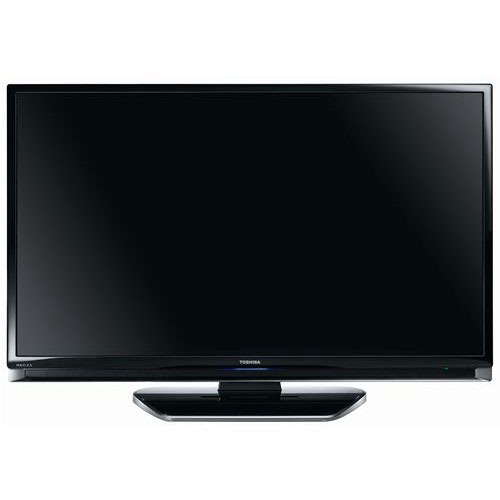 Toshiba is one of the biggest names in flatscreen television, but its success has mainly been with affordable, smaller-sized screens. To date, most of Tosh's larger offerings have struggled against the best Panasonic, Pioneer, Samsung and Sony can offer, despite being competitive enough in terms of specification and often more aggressively priced.
But with the 40XF355D, things are set to change. This is a TV giant pulling out all the stops in a bid to get noticed –and boy, has it succeeded. This so-called 'Picture Frame' set succeeds on every level: it's technically competitive, its picture performance is excellent, and it looks, as you can quite clearly see, the nuts.
Super-slim set
The 40XF355D has a notably smaller screen surround than a conventional flat TV: it's just 23mm thick. Aside from making the set far easier on the eye, this approach also means you can buy a bigger screen without taking up any more space in your living room. 
Compared directly to a conventional 37in set from Toshiba's range, the new 40incher is only slightly wider (14mm) and considerably less tall (30mm) – it really is something of a televisual Tardis.
Of course, size isn't everything: the Toshiba has to have what it takes in the ability department and here the 40XF355D is more than up to the job. A Full HD 1920×1080 screen, support for Deep Colour and 24fps content, three HDMI ins, admirably powerful video processing and a PC input. There's no card-reader, but superior loudspeakers, courtesy of audio specialists Onkyo, provide considerable compensation.
Superb image quality
Image quality is almost uniformly superb on this set. It works best with Full HD signals from Blu-Ray or HD DVD, or from a console: here, the combination of sharp edge-to-edge definition and considerable brightness helps to deliver an image that's always involving. 
However, the Toshiba copes just as well with off-air TV: the low quality of Freeview broadcasts can sometimes betray it, giving rise to some uncomfortable shimmer in backgrounds, but overall, this is a composed and convincing picture. 
It's also one blessed with decent black levels: like the Panasonic TX-37LZD70, Toshiba seems to have tried to endow this set with a more plasma-like black depth and, largely, it's succeeded. Only low-light scenes – which are especially demanding of contrast – really trouble it.
The rest? Given that it's hard to see the speakers at all, they sound rather good, with more weight than we'd expected, and if the usability isn't quite up there with the best Philips and Sony sets, it's still very impressive. As, indeed, is this whole package.