Toshiba 32C3030DB review
If you're on of the unfortunate few who still slump down in front of a full-fat CRT each night then get ready, because Toshiba's 32-inch LCD is coming to get you…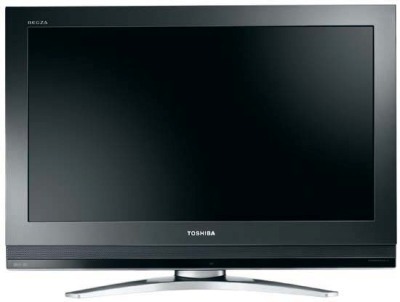 This new 32in LCD from Toshiba is part of the Japanese company's new C Series of TVs aimed at converting the obdurate and technologically lazy to the joy of the flatscreen.
On a mission
And make no mistake, Toshiba is really going for the jugular with this one. For a start, you get twin tuners (one analogue and one Freeview digital tuner), two HDMI connects and an array of other useful sockets.
Then there's the fall-off-a-log simple set-up procedure to ease even the most gadget-shy into their bright, flat future.
But where this Tosh will really win people over is in its picture performance. For such a reasonably priced telly the 32C3030DB offers images of incredible stability and realism.
And its confident way with motion-tracking was ably demonstrated by its handling of the notorious enemy of flatscreen TVs that is Sky Sports News.
Whatever kind of off-air picture you throw at the Toshiba, you can be guaranteed that what appears on screen will be free of grain and smear.
The only real cause for complaint in terms of performance is the hint of digital noise apparent in particularly difficult scenes when watching DVDs.
Bargain box
The best bit though (and, lets face it, the one most likely to get new punters on board) is the set's bargain £699 list price.
Now it's up to other manufacturers to offer an even better reason for stragglers to join the HD TV revolution.
You can bet that there'll be a series of price cuts from rivals on the horizon but for now Toshiba is offering a particularly attractive invitation.