TomTom Go 720 review
The latest iteration of the TomTom Go manages to improve on its market-leading predecessor – making it the best sat-nav we've seen so far…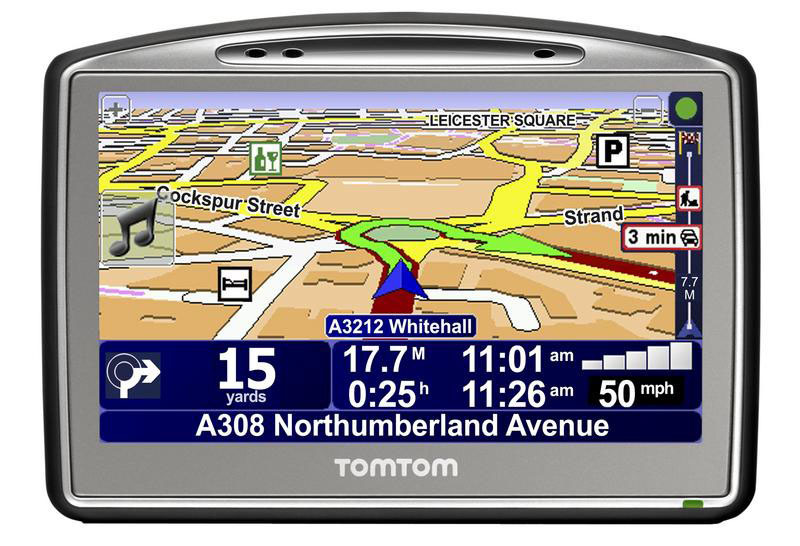 Since its launch in 2004, the Go range has been described as 'the iPod of sat-nav'. As nauseating as that it is, it is also justified. The Go design ethos remains with this latest version, the 720. 
Dock to feel good
The 720 is a neat, light device with just a power button, and all other operations achieved through the 4.8in touchscreen. The windscreen cradle makes a mockery of rivals, simply pushing on to the windscreen, with a ball-and-socket end for angle adjustment.  
You'll get four hours or more from the built-in battery before resorting to the 12v charger. Charging at home is made simple by a dedicated USB dock that forms part of the PC-based TomTom HOME software package.  
New to TomTom this year is MapShare, an on-line community of users sharing road updates and corrections made on the device while you are in the car, then uploaded via HOME.
Child's play
Anyway – let's hit the road. TomToms are made for the simplicity-craving user. Shop-fresh, the Go starts up in beginner mode, which reduces the available route options.  
Destination address or Point-of-Interest entry is straightforward, via icon-based menus and big-button on-screen keyboard. The main map screen is heavily stylised but exceptionally clear, with a customisable info panel showing details like speed and ETA. The speaker is strong, and the Go is quick to recalculate if forced off-route, although the volume controls are a little hard to find in a hurry. 
But this is child's play. Turn off beginner's mode and get deep into those menus. Through your Bluetooth mobile, the Go will act as a handsfree, read text messages and download speed camera, traffic and weather reports over your data connection. Run the voice instructions through your car stereo using the FM transmitter. Or connect your iPod for a musical accompaniment. Or set destinations verbally using speech recognition. 
This is why the Go excels –solid, dependable sat-nav, seamlessly enhanced by as many high-tech tricks as you care to activate.