Sony VAIO VGNi-UX50 review
Sony's mega-ultraportable has nestled into our hands. But does it reach the parts that other UMPCs cannot reach?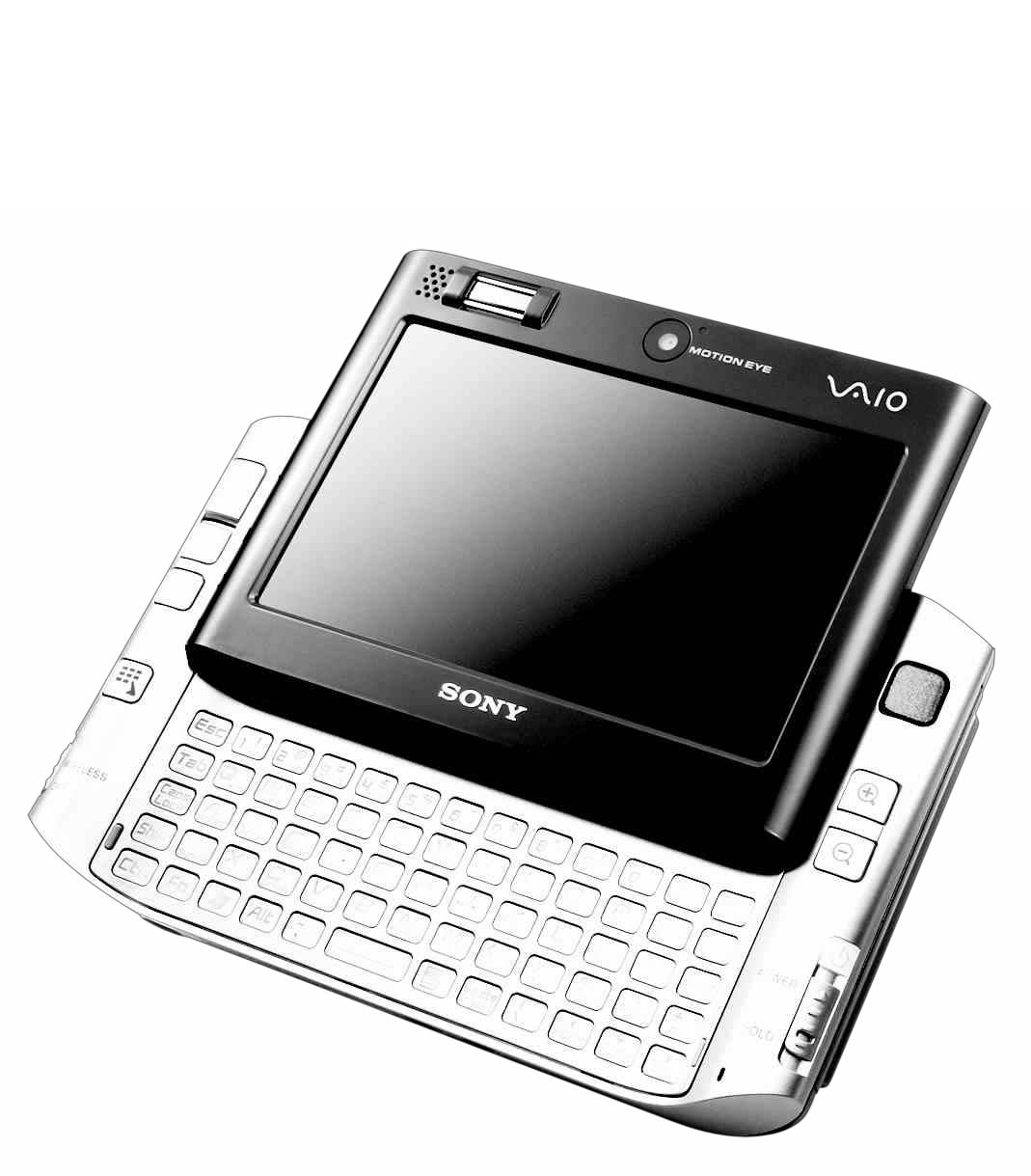 We've been left with our hopes in tatters recently, with the UMPC concept falling flat on its portly behind. Where was the integrated keyboard? Where was the pocketability? Where was the advantage of having one over a laptop? Thankfully Sony has done its own thing and left us wanting for little with this tiny Windows XP PC.
Performance powerhouse
This is a proper PC, so don't expect mere piddly PDA power – it has 512MB of RAM, plus a beefy 30GB of storage. It can successfully run some big 3D games, although nothing too new – it handled Quake 3 without a problem, although it stuttered a little with Quake 4. Battery life tops out at 4.5 hours if you're doing nothing intensive and have the Wi-Fi turned off, which is pretty impressive.
The Wi-Fi wave
This being the 21st century and all, Wi-Fi is included as standard. Surfing the net is an awesome experience, primarily because the UX50 is so tiny and yet the 4.5in screen is simply breathtaking.
If you have eyesight good enough to pick up every one of the pixels – the resolution is an astounding 1024×600 BTW – you'd be mesmerised. It's a touchscreen, but you'll hardly bother using it as such, because the control nub is so good. Should you have problems with the size, try the zoom in/out buttons to help read small text.
It's not all roses, though, because the antenna isn't all that receptive – you need to be within ten metres of an access point or the signal drops right out.
Nub of the matter
Control nubs are awful. Aren't they? Well, every one except this, which is responsive, smooth and has a nice rubbery feel that's so much more pleasant than the usual sandpapery stump.
On the opposite side are the two "mouse" buttons – the upper one is left-click and the lower is right-click. Lefties might smart at that, but no one is going to complain about the excellent ergonomics.
Cameras are mounted front for a spot of video calling, and rear for taking a 1.3megapixel photo or videoing. Filming is excellent, but switch to photo mode and the screen goes all blurry and can't keep up.