Sony NW-S700 review
Sony's noise-cancelling Nano-botherer looks like a sleek little package, but can it rival its formidable foe?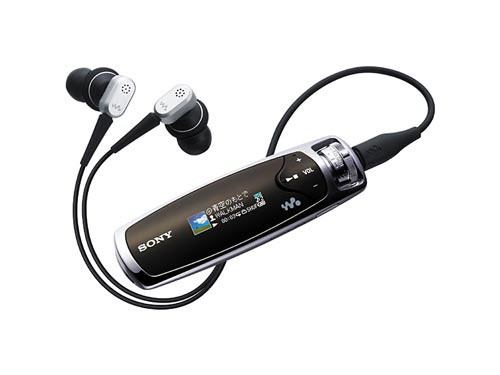 Even before we first set eyes on Sony's NW-S700 series of Walkmans, we pitied them: the new Nano is brilliant. It was clear from the start that Sony would need to come up with something spectacular to really rival Apple's finest – but it's done so with considerable success.
Attacking the box, our first impressions of the 1GB NW-S703 (2GB NW-S705 and 4GB NW-S706 variants are also available) were very positive. This glossy, lighter-sized device has a finish that belies its Nano+£10 price tag.
Its chrome detailing is real metal as opposed to silvered plastic, and the buttons feel positive and sturdy. That pull and twist main control knob is dead classy, too.
Loading music onto the NW-S700 via the included USB cable (which also provides charging power) requires Sony's much reviled SonicStageCP software, and certain gadgeteers are known to eschew Sony Walkman products on this basis alone. OK, it's no iTunes, and it only works on PC, but version 4.1 isn't bad – it encodes in all of the major formats, and anyone with a little PC know-how will breeze through the interface.
Stunning sound
Once you've worked out the slightly eccentric control layout and got music playing, you'll realise the NW-S700 was built to sing. The ambient noise that surrounds you becomes a faint background hum, and you're left to enjoy music of quite startling quality, especially considering you're using the supplied in-ear headphones.
Admittedly, these are special headphones. They have built-in microphones that allow the NW-S700 to work out what your ears should and should not be hearing, and it eliminates noise by generating a negative soundwave.
The downside of this is that the headphones have a proprietary connector with an extra prong, so while standard 3.5mm headphones will work, you won't get any noise cancellation (unless it's built into your cans). Luckily, because you'll be enjoying the NW-S700's dynamic, open presentation with crisp treble and rich bass from the off, this shouldn't concern you too much.
Encode your music in Atrac3Plus, and even low bitrate tracks sound good – though they won't be compatible with anything other than Sony products.
Features galore
Other great features include a spectacular 50-hour battery life (when playing Atrac3 files), three minute charge equals three-hour play function and direct encoding via an optional adapter. Better still, it has an FM tuner with perfectly serviceable sound quality and reception.
One quibble is that the NW-S700 has a very small and not entirely crisp OLED screen. To be brutally frank, it's rubbish for anything other than text. Album art is viewable, but it's laughably small.
That aside, we think Sony has delivered a dead clever. Other manufacturers insist on aping Apple's designs and functionality, but it's opted for creating something completely different, making the NW-S700 both desirable and unique. We can almost see a potential iPod Nano-buyer being tempted by the NW-S700, but no gadgeteer who wants one of these will go the other way. Bravo, Sony.
Use it with…
Stuff Essentials – In-ear headphones