Sony KDL-40W3000 review
The W3000 is the most sophisticated LCD we've seen bolt from Sony's stable so far, with great looks, stunning picture and plenty of features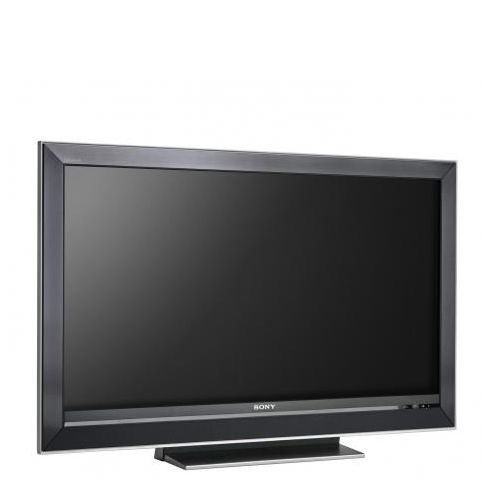 After a slow start in the flat TV business, Sony has caught up in some style: the company is now firmly at the head of the pack, its vast range as comprehensive as it is slightly confusing. 
A devoted advocate of LCD technology – once, you could buy Sony plasmas, but no longer – the Japanese giant proffers no less than seven Bravia TV ranges, within which this, the W-series, is almost the top dog, being beaten only by the pricier X-series line-up.
The grey sheep
Dressed in dark grey, rather than the me-too black finish sported by almost every telly on the planet these days, the W3000 is bang-up-to-date on every spec front: it boasts Full HD resolution, three HDMIs (one of which is side-mounted to suit PS3 users) and much more besides. 
Most intriguingly, it includes a high-definition-capable TV tuner: should free-to-air HD ever become a nationwide reality (as opposed to the very limited trial service that ran in London last year), this Sony is poised to receive it. 
As there's no likelihood of that happening until after the digital switchover is completed – and even then, there are no guarantees – it's not necessarily a killer feature, but bravo to Sony for thinking ahead, if nothing else.
As with most Sony products, the KDL-40W3000's on-screen menus are models of clarity: it's a breeze to set-up and a delight to use, helped by an oversized remote that, while not especially elegant, is undeniably well laid out.
However, delve deeper into the set-up menus, and you'll find every manner of adjustment imaginable. This multi-faceted adjustability is one of the Sony's biggest attractions: it's either plug-and-play simple or endlessly adjustable, as your needs dictate.
Stunning pictures
And the performance? One word: superb. Okay, let's try a few more: we'd really, really like one. Even with the pixellated stodge that is Freeview TV, the Sony manages to be spectacularly sharp (which isn't just a factor of its high resolution), defining edges with a confident vibrancy that eludes almost any rival. 
It also punches out the colours – as you'd expect from a company that places a fair bit of emphasis on 'colour like no other'. 
1080p from Blu-ray suits it better, of course, with terrific edge-to-edge colour consistency and a wonderfully three-dimensional feel, although very fast motion can produce some slight lag, even when the set is being fed film-quality 24fps content. 
And while we're nit-picking, a same-priced Pioneer plasma will also give you notably more insight into black areas of the screen – as, in fairness, will a cheaper Panasonic. That's not enough to mar our enjoyment: consider it more 'food for thought'.