Segway Navimow review: near-perfect mowbot
A new generation of mowing bots is upon us - can the Navimow top the lawn lopper charts?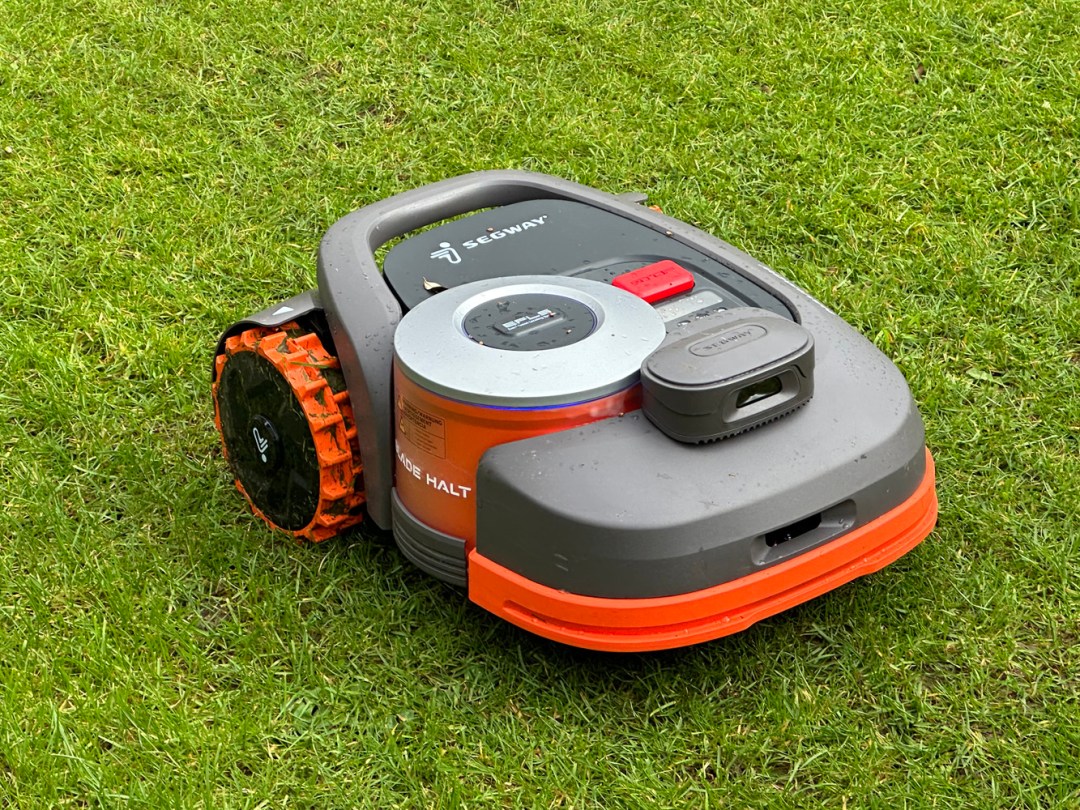 A major limitation of robot lawnmowers has been the boundary wire that had to be installed around the edge of the grass you wished to mow. Now though, times have changed. A new generation of mowing bots is upon us, with their major aim to bin the wire and let us get on with the job at hand – keeping your grass nice and trim. Here's our Segway Navimow review.
The Navimow is a Segway device that – as the name suggests – navigates around your lawn. It has been around for a little while but one that we've only just had change to have a go with. New is the optional extra $320/£270 140-degree VisionFence Sensor (try saying that in a hurry) enables Navimow to see what's in front of it and deal with obstacles as well as deal with more complex yards and gardens.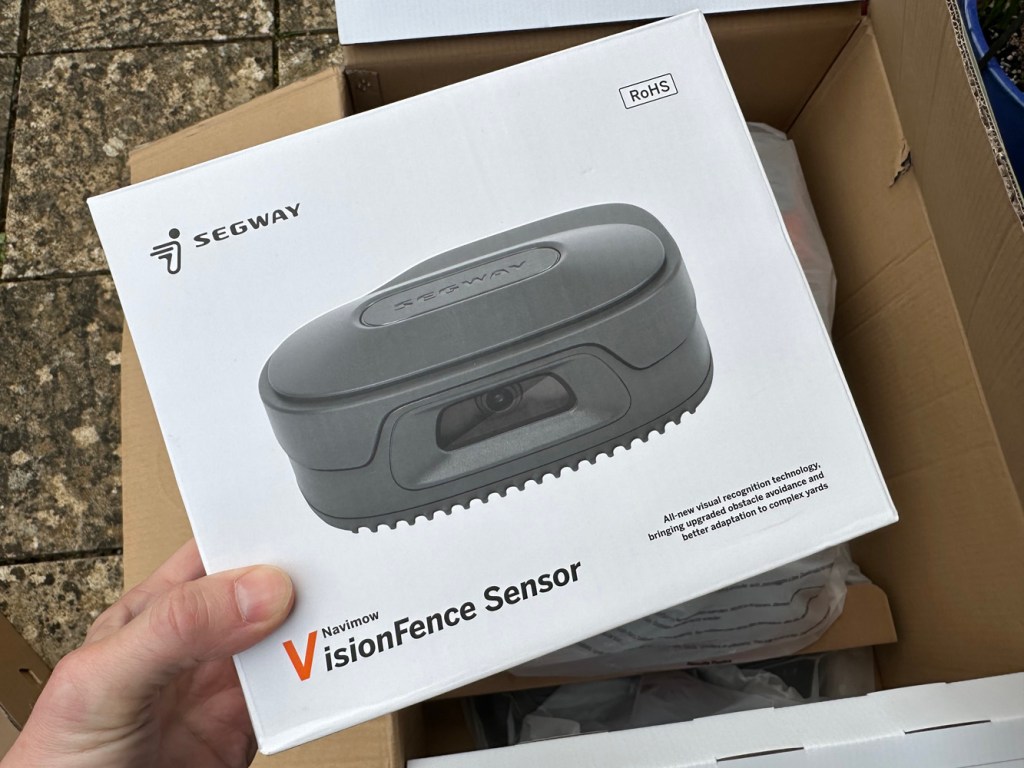 It can also react in realtime to moving objects. It uses Real-time kinematic positioning (RTK) in addition to GPS for one thing, but it also uses camera tech, too, ideal for where the Sensor's signal is weaker in gardens where there are large trees or other obstructions to perfect antenna reception.
There are a quadruple of Navimow models designed to cope with different sizes of lawn – 500, 800, 1500 and 3000 metres squared. Now, there are some boundary-wire-free rivals, but the market here is still in its infancy. And the few wire-free wonders are at the more expensive end of the market, too. The Husqvarna Nera range starts at £2729 for example, just a little more than the $2,899/£2,699 Ecoflow Blade.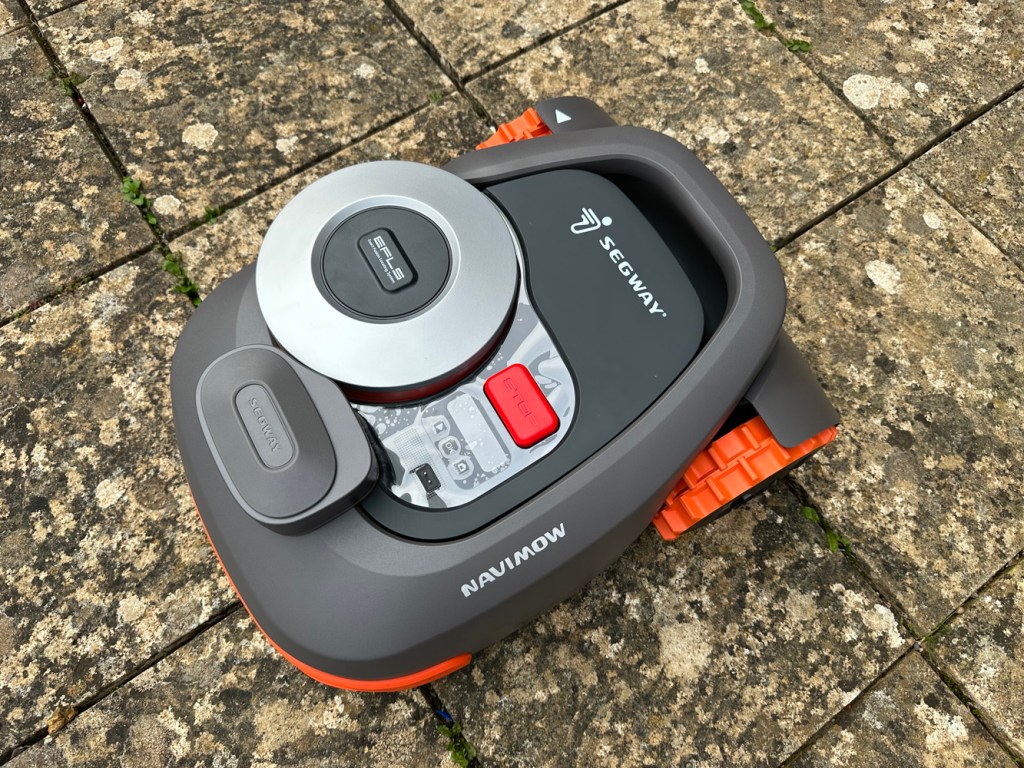 The mower is IPX6 rated (the charger and charging station is IPX5), so it's waterproof and you can easily hose the wheels off if they get muddy. It's also very rugged, with sizeable big large treaded wheels that will cope with muddy areas and things like stones and fallen wood without issue. We found the wheels (and unit generally) did get quite dirty – but that's OK!
The Navimow's cutting height can be varied between 30 and 60mm. You don't want to set 30mm for a lawn that hasn't been cut for a while, so it's good to start at 60mm and keep it trim thereafter (you need to cut long grass to 60mm before you start to use the Navimow).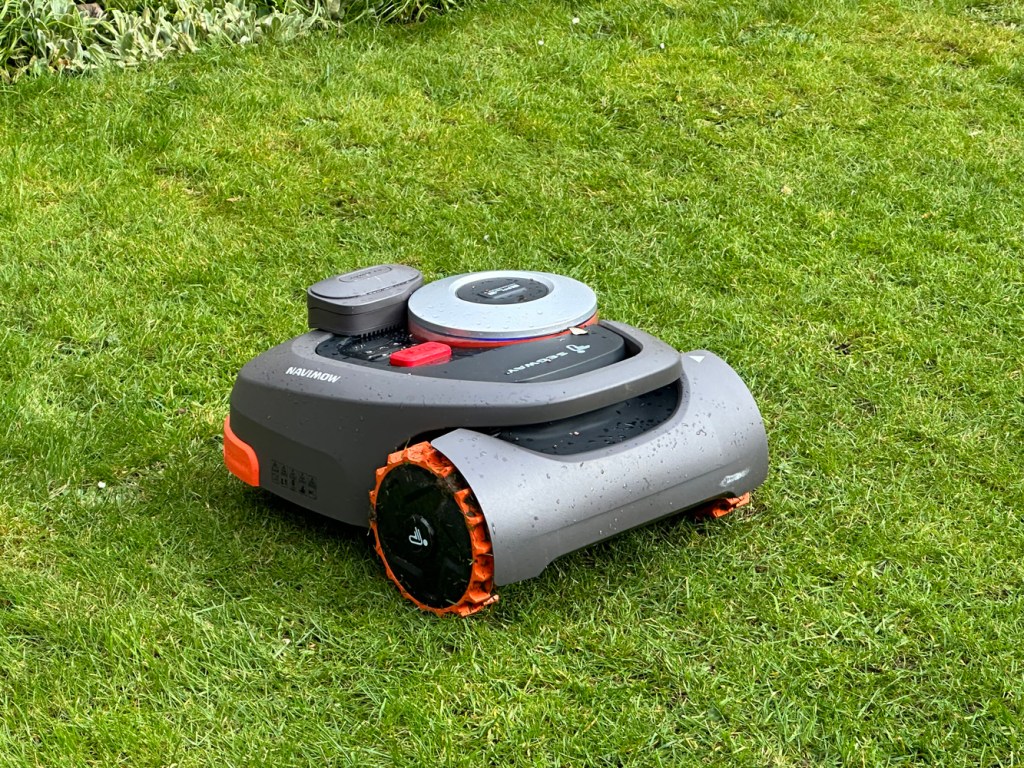 Setup
There's no disguising the fact the Navimow isn't simple to set up. The company claims 20-30 minutes, but we found it took longer than that once you'd factored in removing all the parts from the box, positioning things, mapping and so on.
Updates come over Wi-Fi, though there is some free 4G data for the top three models, lasting between a year and three year depending on which Navimow you choose.
The iOS/Android app guides you through the process and it is excellent at doing so, but there are numerous hoops you need to jump through, notably around the placement of the antenna which needs to be in open space (a forked base enables you to put it in the ground).
The antenna enables the Navimow's Exact Fusion Locating System (EFLS). The antenna placement issue is a bit of a pain when you can't really have the associated charging base in the middle of the lawn; it's more likely you'll want to put it in a corner somewhere.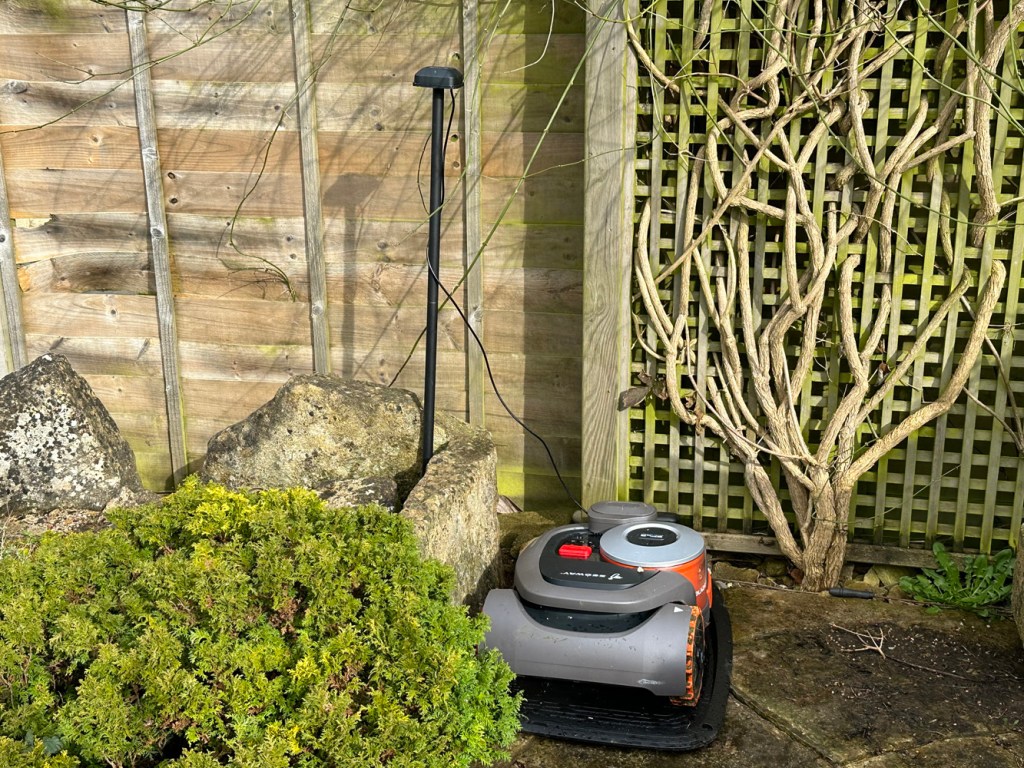 If your garden is reasonably sizeable, you'll get over it, but it can be troublesome if you aren't blessed with options and you can't continue with the setup until this is sorted. It can cope with angled cutting, too. An Antenna Extension Kit and cable is available as an add-on if you are having issues.
The charging base is essentially a flat slab of plastic that the Navimow can park on and charge. There's a 10m power cable included and you'll need to ensure you have an outside socket within that range. The other option is you can use an outside extension lead.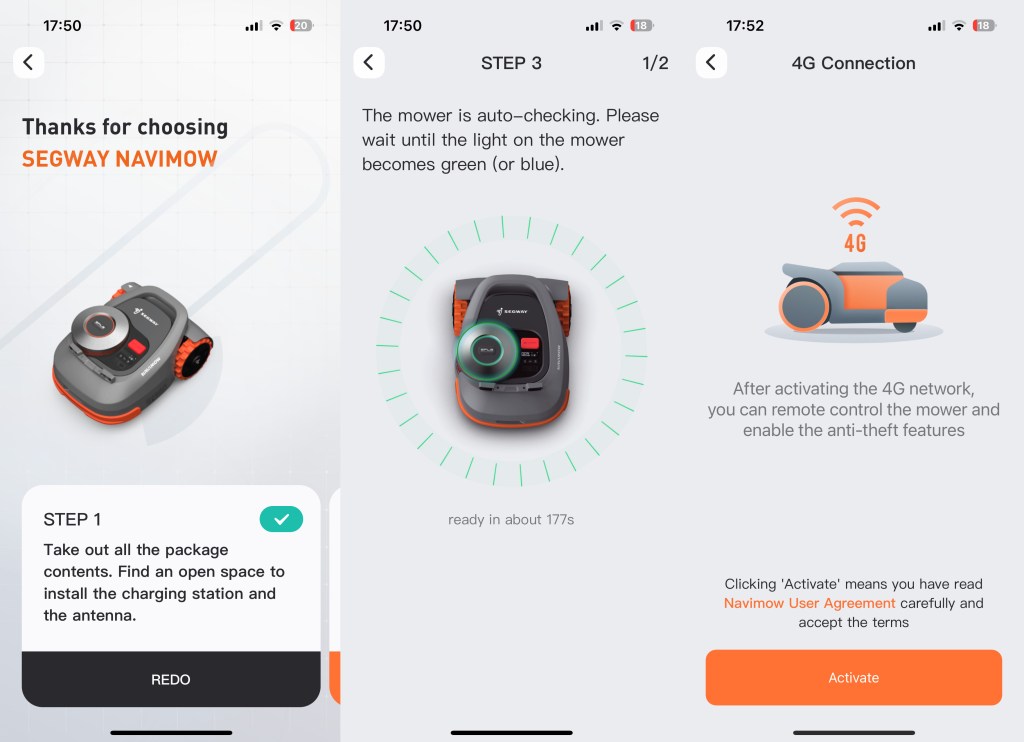 You do need to have it permanently plugged in. Otherwise, you'll need to switch the unit off in order to preserve power. If you do decide to do that, you'll need to charge it properly when you switch it on, as well as enter the security pin each time, too. That's a bit too much hassle.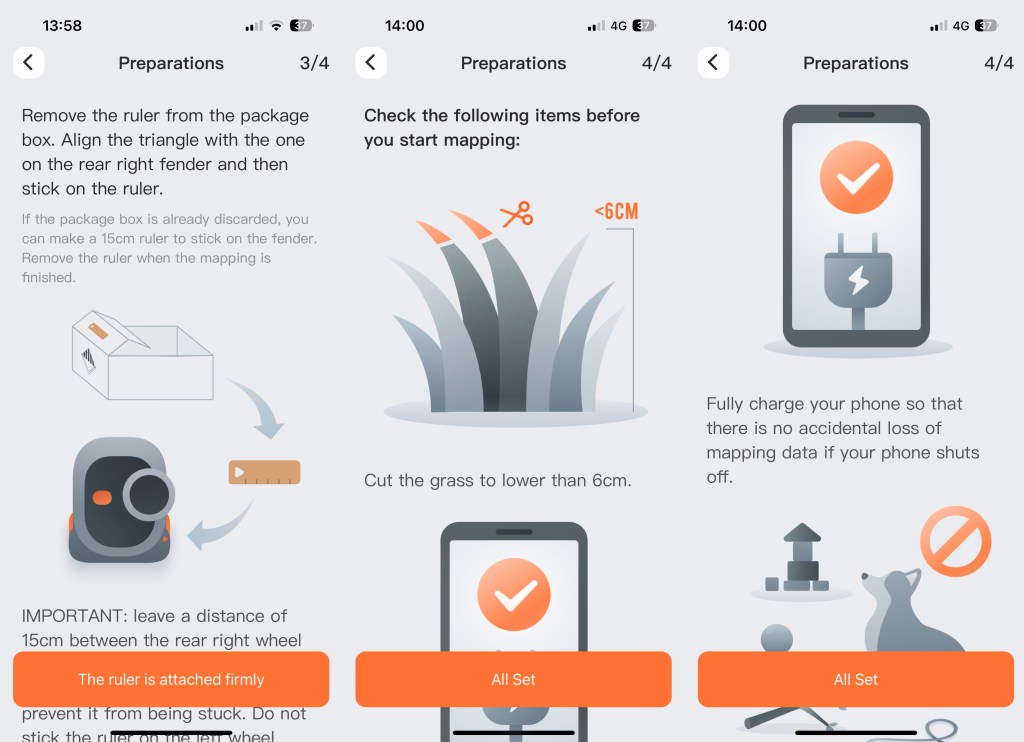 Mapping and mowing
The first thing you'll need to do when you're set up is to use the app to 'drive' your Navimow around the edge of your lawn to choose the cutting area. If you've got a complex lawn – or even two lawns – this is no problem, but you just need to spend some time configuring this in the app. You attach a 15cm cardboard guide to the mower so you can see how far away from the edge the mower should be.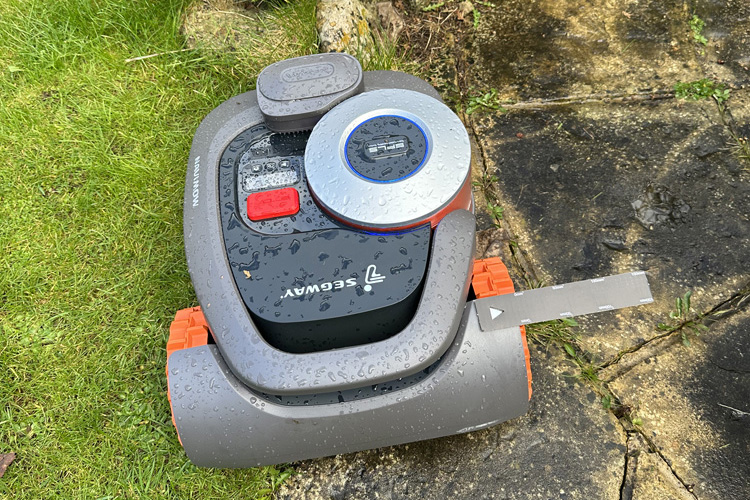 Your phone communicates with the mower via Bluetooth, so you'll need to stay fairly close to the mower (6m) as you use your phone to move it around to do the first map. This takes a bit of getting used to, but it works well and you can erase a bit of the map if you get it wrong, it's worth taking the time to get it right. You can also set off-limit areas if you have something like a pond or large slope.
When you've set up the map, you need to see if the mower will cut around the map correctly, after which you can adjust it. We had to make a change as the mower tried to climb a rockery to get around the other side. Naturally, the mower will work out the optimum mowing path which in our experience Coincidentally, the mower can always detect the edge of the lawn, even if it loses the antenna signal, so it won't suddenly plow through your bedding plants without warning.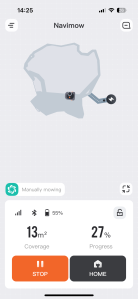 Once you've been through the setup, you can perform your first mow. One thing you'll notice about the Navimow is how quiet it is – 54 decibels to be exact which is around the same as an electric toothbrush.
You almost think it's not cutting, but that's its secret. In terms of mow order (OK, we made that term up), we found that Navimow tended to circuit around the mowing area first before crisscrossing the area in a more ordered fashion. Interestingly, the Navimow makes sure it doesn't over-mow by varying the mowing direction.
As you'd expect, the app means you can operate the mower remotely. You can also check on how much power it has left and download updates for the mower. You're also able to do quite a lot of configuration, too, including adjusting the height should you want to leave the grass a little longer or get it garden-party short. There's even a night mode.
The mower includes a technology called BladeHalt which will stop the mowing blades if any object is detected, such as an animal or a hand. There are also other safety sensors, such as if the unit is lifted. This safety tech – especially BladeHalt – is clever and it works.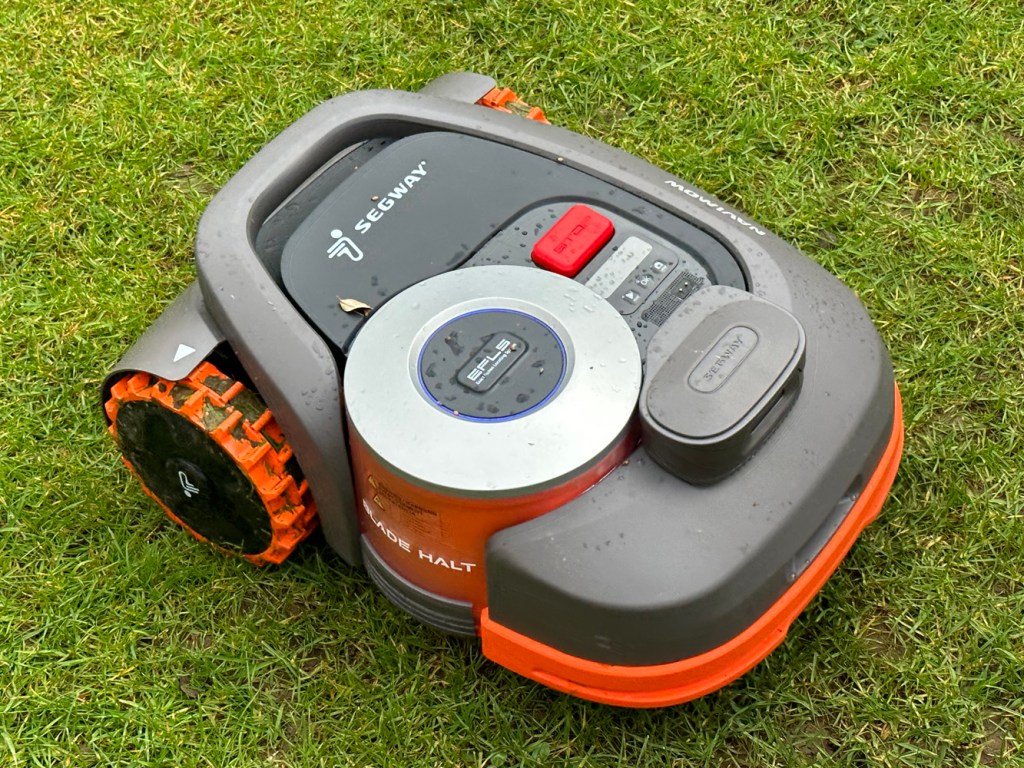 Segway Navimow verdict
To say the Navimow's capabilities are comprehensive feels like an understatement. Setup is an effort, but it's work that is rewarded with a regular mow buddy that just works – the ongoing maintenance is virtually non-existent and suddenly you can sit on the patio and regale your friends with tales of how you used to walk around the entire lawn to keep it trim. The trade-off is that the Navimow is significantly expensive of course, but it's not outlandish compared to the other wire-free options out there. And if you have a large lawn (or multiple lawns) you definitely won't regret the buy.
Stuff Says…
If you've a large lawn or multiple lawns, you can't go wrong with the Navimow. Customisable and comprehensive.
Good Stuff
Quiet and refined
Great safety features
A lot of customisation
Bad Stuff
Setup not as simple as promised
Some antenna difficulties