Sanyo Xacti VPC-HD1 review
The Xacti has a 10x lens and serves up a choice of video modes, from 60fps standard-definition VGA clips to 1280x720pixel, progressive scan HD movies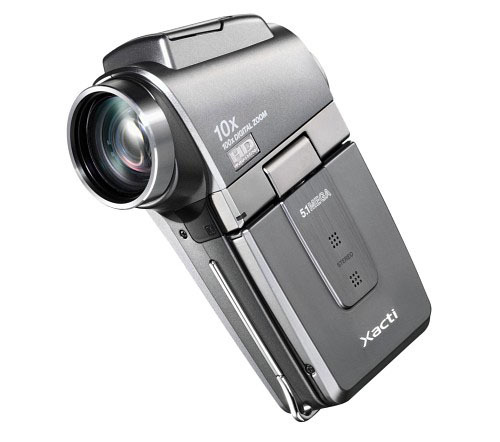 High definition is so hot right now, you'll need asbestos eyeballs to use this, the world's first solid-state HD camcorder. The HD1 has a new organic LED (OLED) screen that's meant to save power and have a super-wide viewing angle – although the muddy colours and flat contrast are probably unintentional.
The Xacti's vertical, pistol-grip design is easy to hold and as easy to use. Despite a fiddly push-to-select joystick, the menus are perfect, with access to priority and manual exposure, focus modes, exposure zones and more.
The 10x lens is fast to zoom and focus, and serves up plenty of detail. You've a wide choice of video modes, from 60fps standard-definition VGA clips to 1280x720pixel, progressive scan HD movies.
Recording in memory-efficient MP4 squeezes half an hour of HD on the 2GB card supplied. Colours are strong, exposure is excellent and if the detail isn't perfect, it's about as good as MiniDV – without any upscaling worries for HD tellies.
It's not as assured as Sony's HC1 hi-def camcorder but that's heavier, way more expensive and uses tape. Eugh. This is the future. Say hello with your wallet.