Samsung P2 review
It's hard to look past the iPod Touch when it comes to touch screen media players – but crane your neck and you might catch a glimpse of Samsung's marvellous YP-P2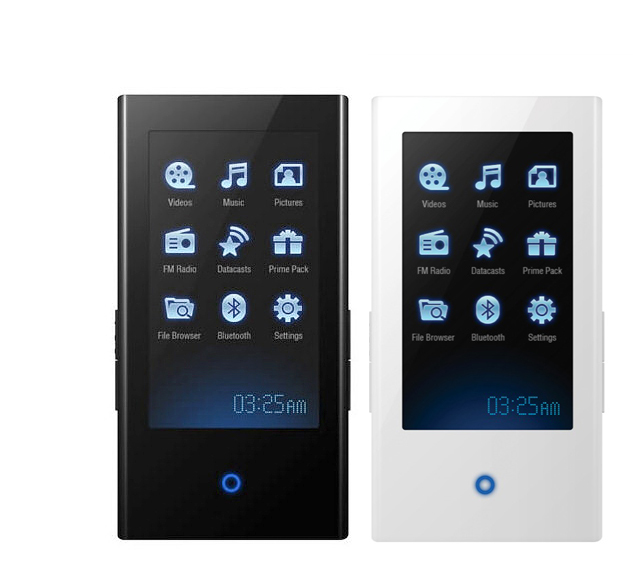 In what can only be seen as an attempt to get back to their hippy roots, makers of MP3 players are beginning to get all touchy feely. Apple has its iPod Touch, LG has released the FM37 and now the latest corporate leviathan to put some flowers in its hair is Samsung, who has proffered the sublime YP-P2.
Hey good looking
The P2 is distinctly pleasing on the eye, with a sleek slim casing surrounding a hefty three-inch screen with 480×272 resolution. Like the FM37, it doesn't just trade on its good looks either – lurking inside are excellent multimedia capabilities.
As well as giving 35 hours of music playback and supporting MP3 and WMA music formats, the P2 can also play WMV and MP4 video files. The claimed 5 hours of movie playback stood up well in our tests. But that's not all, as Samsung's progeny packs in an FM radio, Bluetooth and the ability to store JPEG images.
Keep it simple
Despite having more specs than a Harry Potter convention, the P2 is easy to use. The touch screen offers excellent functionality with our only qualm being that scrolling can be unresponsive at times and explosively fast on others.
The menus are extremely simple and Jade Goody-proof, as are the controls available while the player is in use. One particular favourite of ours was the ability to make playlists on the P2 itself, enabling us to drop our beloved Mastodon tunes in any one of five separate files.
Simplicity continues to be a theme for the P2 when it comes to uploading music and video. Being able to drag and drop MP3 files is always going to be a winner.
In terms of performance the P2 holds its own with the best of them. Sound is both clear and detailed, while the large screen and sharpness of the picture provides a superb canvas for watching videos.
The radio reception can be a little sketchy at times, but you can always fiddle around with the built-in Bluetooth if you can't get a station. You can either grab a friend and watch movies or listen to music together via Bluetooth headsets, or just keep the Samsung's delights all to yourself.
Smudges and smears
The only problem we had in relation to watching movies was smudges that are inherent with touch screen players. Until Samsung starts collaborating with the enemy of grease, George Foreman, smears are going to have to remain an minor quibble – just don't do any scrolling while scoffing saveloy and chips.
The £160 price tag puts this multi-media masterpiece too close in value to the 8GB iPod Touch, which outclasses it in almost every department. That said, the P2 is no mug and is a nice leftfield media player option for anyone who can't bear to swell Steve Jobs' coffers.