PlayStation Now hands-on review
The open beta of Sony's nascent game streaming service impresses – for the most part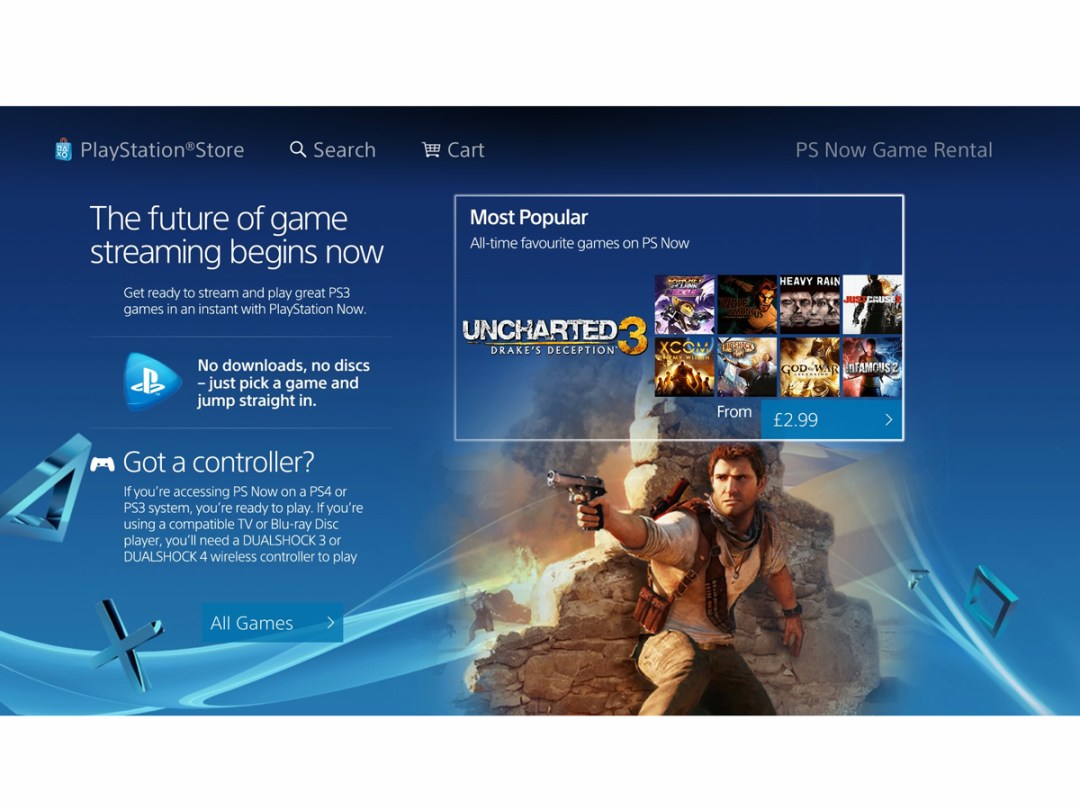 Today, I saw the future of video gaming. Not at a glitzy demo in California or in a YouTube video, but in my own front room. In Bromley. 
As soon as Sony announced the open beta of its PlayStation Now service had arrived in the UK, I fired up my PS4 to give it a try. I then spent several hours playing games in the middle of a work day. The things I do for you, dear reader.
For those who aren't familiar with PS Now, it's a cloud gaming service in the mould of OnLive, albeit one that's (a) limited to PlayStation 3 titles and (b) probably won't totally fail mere months into its existence.
With the PS Now open beta, owners of the PS4, PS3 and selected Sony TVs and Blu-ray players can rent a host of classic PS3 titles (at the time of writing, there are 173).
You don't really download anything, though: the game itself is being 'played' on a server in some remote location and a video stream of it is being squirted into your living room via the internet.
Sony's low-latency technology means, in theory, you can control the likes of Lara Croft or Nathan Drake with nary a sign of lag, no matter that the machine running the game could be hundreds or thousands of miles away.
Rental guidance
Of course, you'll need a decent broadband connection (Sony recommends at least 5Mbps – but as we'll see in a bit, I reckon you'll want one speedier than that), as well as a wireless DualShock 3 or 4 gamepad if you want to play through a TV or Blu-ray player. But otherwise this is a very 'low footprint' way to game: no 15GB files to download here, and the game is playable moments after you decide to rent it.
"But Sam, how do these rentals work?" I hear you cry. Well, as far the beta is concerned, you can rent titles for either 48 hours or 30 days. The rental period's clock starts ticking not when you make the purchase, but when you play the game for the first time. The cheapest two-day rentals are priced at £2.99 and the priciest 30-day rentals are £7.99. To me the pricing seems perfectly fair: most quality games are £4.99 for two days and £7.99 for 30.
Once you rent a game, it's available immediately, although PS Now might subject you to a broadband speed test before it lets you buy or play. In fact, PS Now absolutely loves a connection test, and I quickly lost count of how many times I was prompted to ensure my internet was sufficiently speedy.
No lag, but…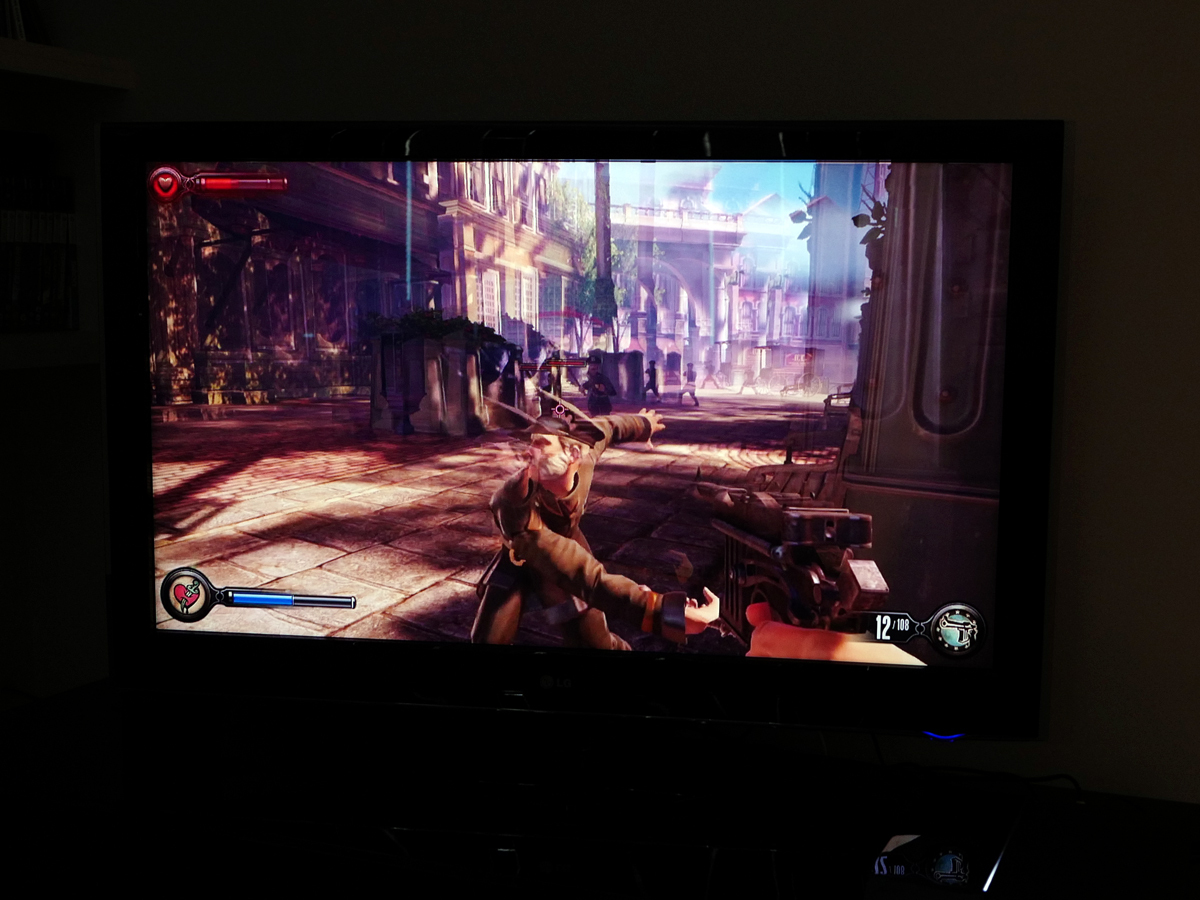 I don't have a particularly fancy broadband setup at home, just a standard Sky 16Mbps service which in real terms delivers about 10Mbps down and less than 1Mbps up. PS Now diagnosed it as acceptable, and for the most part I found the stream worked perfectly fine: when I first started up the single-player campaigns of both BioShock: Infinite and Uncharted 2: Among Thieves each had the smeary, soft look of a compressed Ebaumsworld video from the early noughties, but after a minute or two the picture sharpened up – to the degree that I totally forgot I was streaming a game. There's was never any discernible lag in controls either.
However, when playing the online multiplayer mode of Uncharted 2 (yes, online multiplayer works!), the image began to degrade, doubtless a consequence of too much data being squeezed down my internet pipes.
Five or six minutes into the game, which was perfectly playable despite the drop in picture quality, a message popped up telling me my connection was too dodgy to continue. After 20 or so seconds (there's a countdown timer), the game closed. Boo.
The need for speed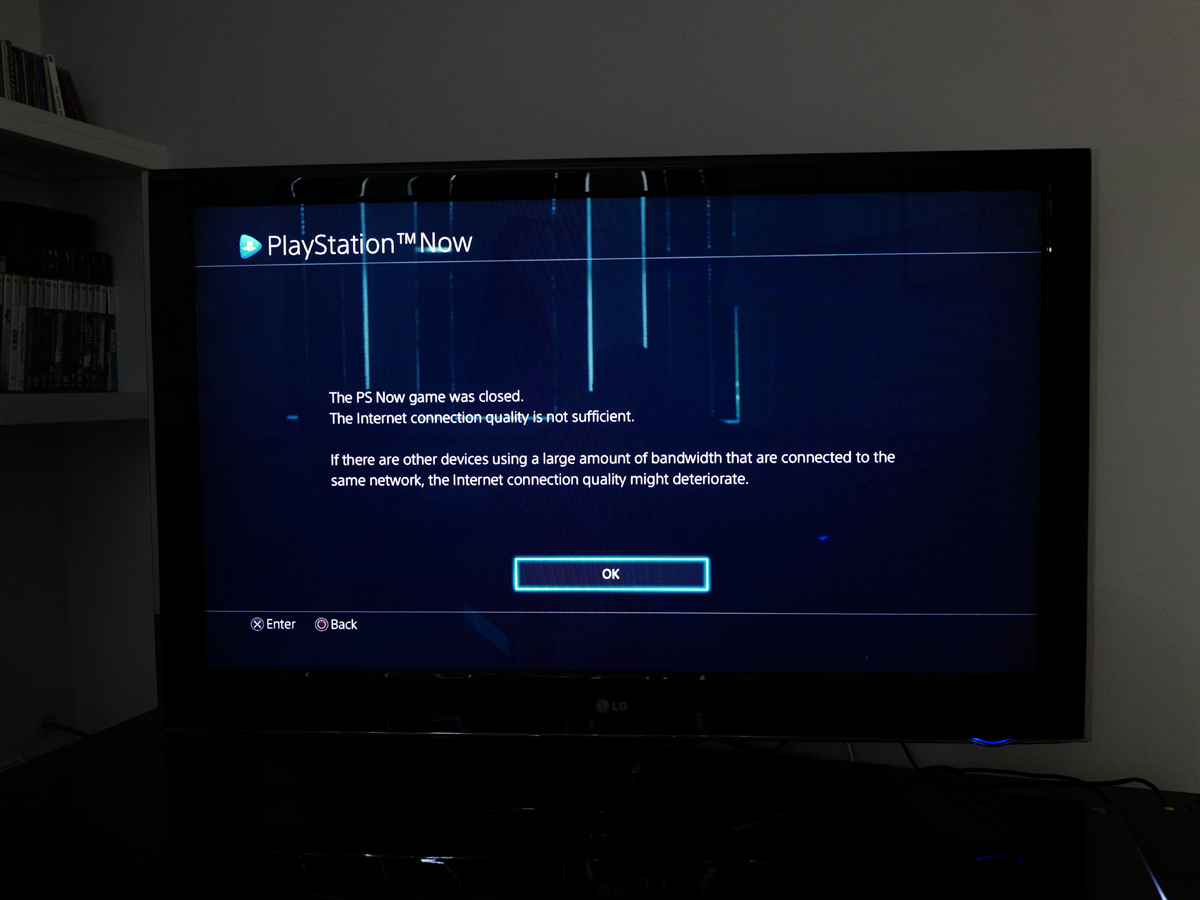 It could be the fault of my broadband connection, but given that I have a 10Mbps setup and wasn't downloading or streaming anything else at the time, it's a tad disappointing that PS Now decided to kick me off. Especially as the game, as I say, remained playable.
My advice to anyone seriously considering online gaming with the PS Now open beta is: make sure you have a better broadband connection than mine. Fibre optic, preferably. Because otherwise you might struggle to finish a match. Offline gaming? Not so much to worry about there.
Despite my annoyance at the speed issue, I'm fairly impressed with the tech side of PS Now. While the image quality isn't as cornea-slicingly sharp as the original PS3 versions, it's not that far off when running at its best. And as I said above, there was never a feeling of lag in the controls. And this is just the beta, so we can expect Sony to make improvements in the coming months.
As a service, I'm even more impressed. Want to play a great PS3 game you missed out on before? Here's your chance, right away, without needing to trawl through your local gaming shop's bargain bin or secondhand shelves, and without having to wait a couple of days until your online order arrives.
I'm excited that I can finally play Resident Evil 4, for instance – a classic I totally missed the first time round. And all for just a few quid.
PlayStation Now open beta verdict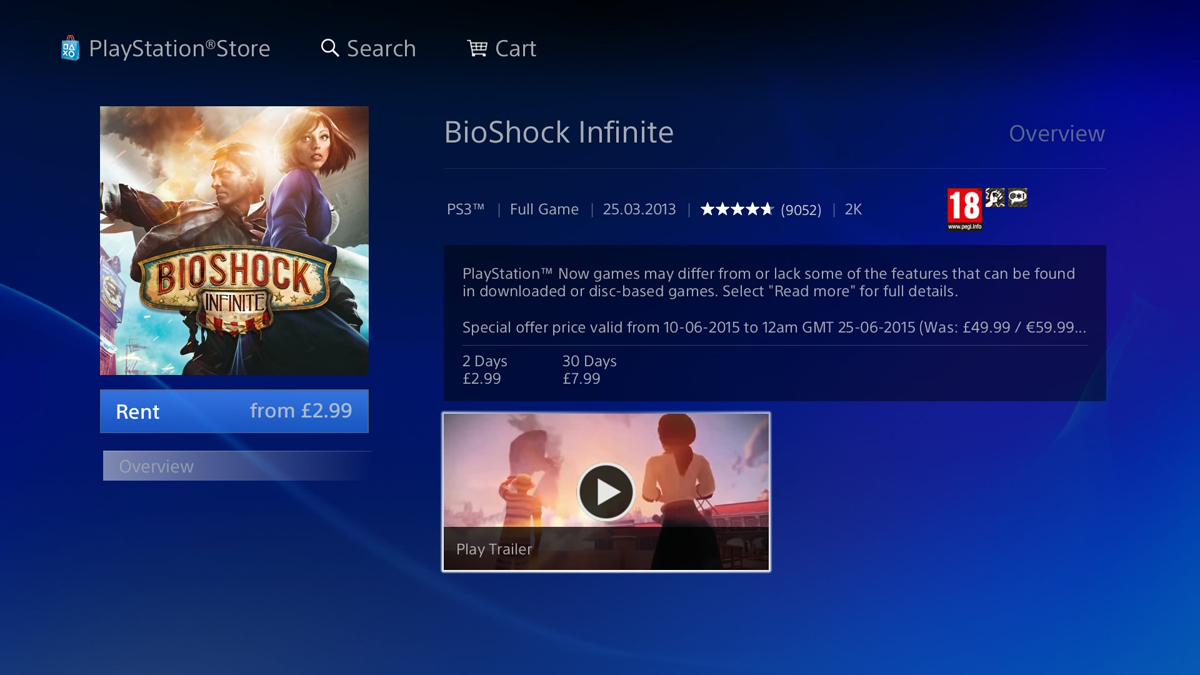 So… PlayStation Now isn't perfect. We'd suggest anyone with a less-than-reliable high-speed broadband connection treats it with caution.
But as a proof-of-concept it's already impressive, and it should only get better as it moves out of beta – and this is coming from someone who already owns a PS4 and thus has access to tons of games. Being able to play brilliant titles such as The Last Of Us through your telly or Blu-ray player? That's pretty amazing for people who don't own a console.
Game streaming is still a young technology, but a few hours with PlayStation Now suggests that, once the kinks are ironed out, we'll all be playing games this way one day. And that day isn't far off.