Pebble Time Round review
A smartwatch... but for women?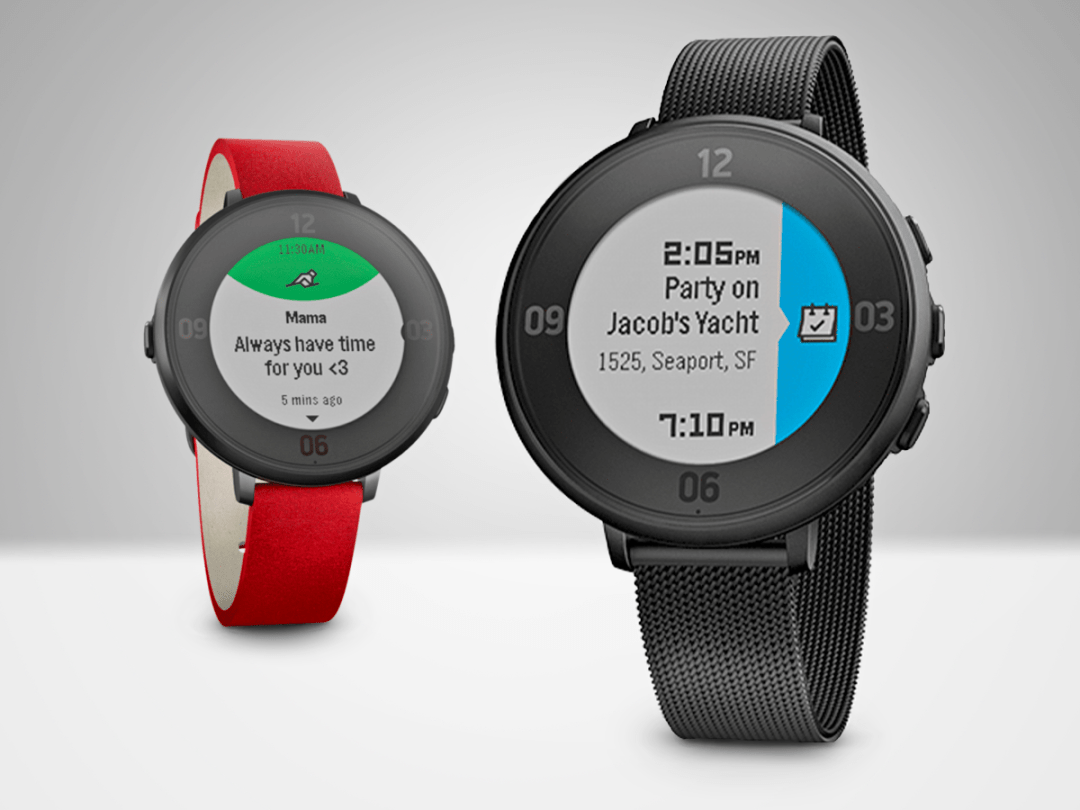 Hey there fact fans, did you know that 50% of the wearable market is female?
Anyone who's encountered a chunky smartwatch like the LG G Watch Urbane or Huawei Watch might not have got that impression from manufacturers, but Pebble's different.
With the new Time Round it's decided that women are prepared to sacrifice battery life for something that actually fits on their wrists which, to be honest, yeah. Some of us are. So the Pebble Time Round comes with slim, grown­up looks and a need to be charged every other day. Is it worth it?
HEY GOOD LOOKIN'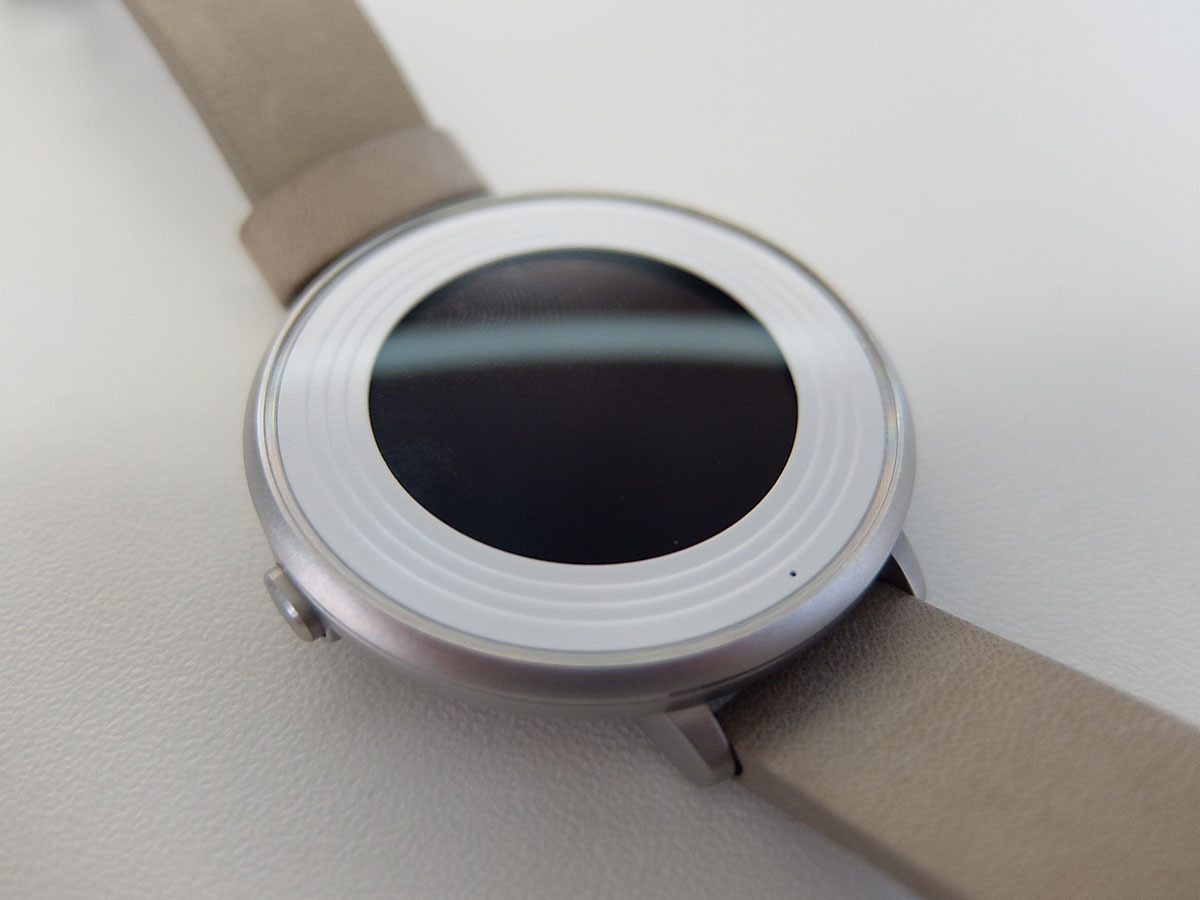 I'm no scientician but I would estimate that this watch is 90% bezel. The actual screen is the size of a 10p piece (which I measured) and the total watchface is approximately a bit bigger than a £2 coin (which I did not measure because I don't carry £2 coins around like some kind of baller). You have to wear the £2 but you only get 10p worth of action.
No doubt there are technological reasons behind this. Fair play to Pebble, it has tried to style the whole thing out with some textured rings around the screen and even with the giant bezel, the Time Round is a lot more stylish and lighter to wear than the more boxy, oblong smartwatches out there. It's not much chunkier than a regular watch and doesn't scream "I'VE GOT SOME TECHNOLOGY ON THIS WRIST RIGHT HERE", which is a plus.
The strap is available in what Pebble is describing as "many styles" (six) and there's a shorter 14mm strap for the lady versions. It's hard to say how sturdy the whole Time Round is after just a week or so of use but I'm not sure you should exercise with it, or wear it to sleep. The Time Round isn't really an activity tracker but there is a Misfit app that keeps track of your steps and sleep patterns.
I wore the watch to a dance cardio class: I worried about smashing it against a wall, I worried about the leather strap getting all sweaty and gross but then the battery ran out halfway through so I took it off anyway. Also, the dance cardio class was an absolute nightmare and made me want to die.
RETRO FOR THE WRONG REASONS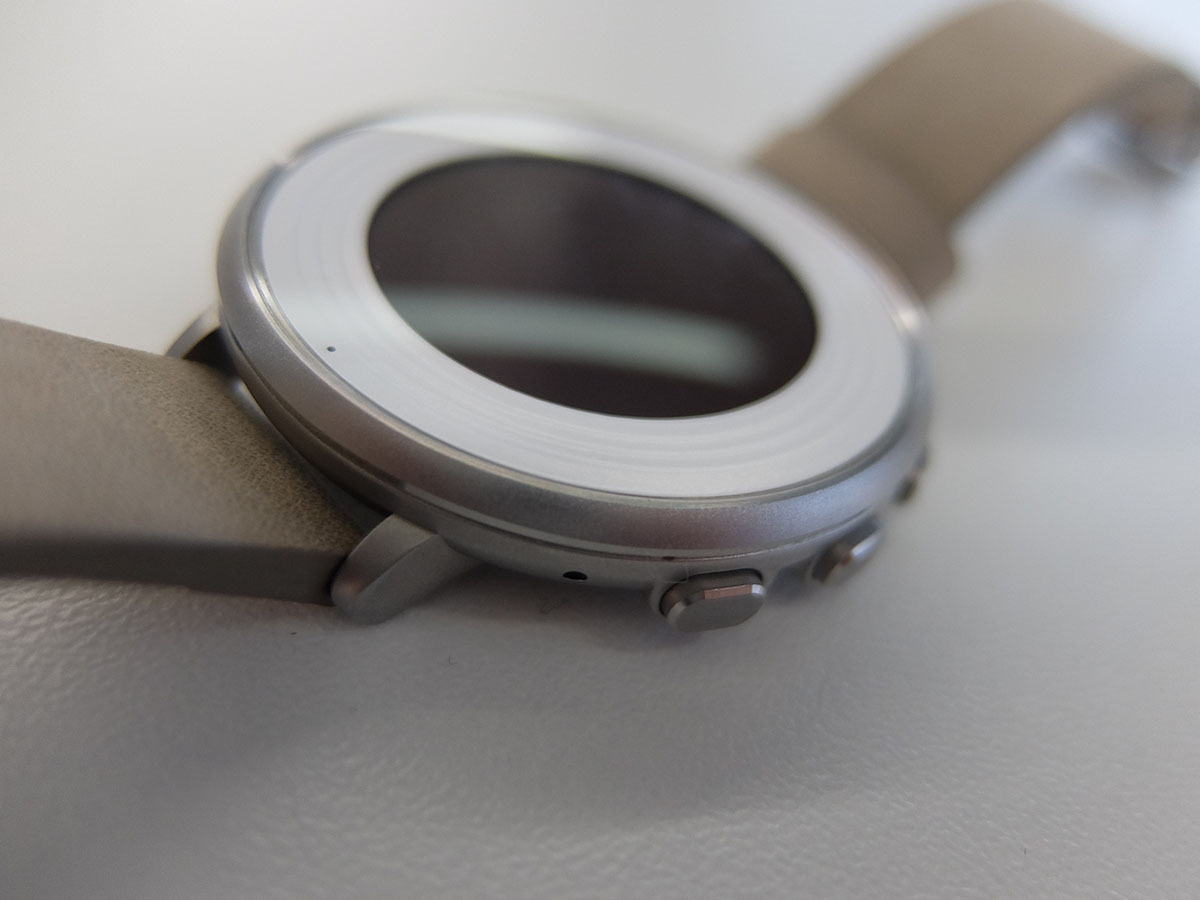 Come, journey back with me through the mists of time to 1995, when both albums and videogames came on tape. The e­paper graphics on the Pebble Time Round kind of remind me of those days, and the 65­ colour display jars with the smartphone you'll need to own to use the watch with. Sure, we all enjoy a bit of nostalgia but we also want our emoji to show up as emoji and not just sad, empty boxes.
Additionally, after several unsuccessful attempts to swipe messages in public, it's worth me highlighting that the Time Round does not have a touchscreen. The idea of wearable screen not being a touchscreen in this, 2015, year of swegways and robotic limbs and driverless cars, seems ludicrous.
Power down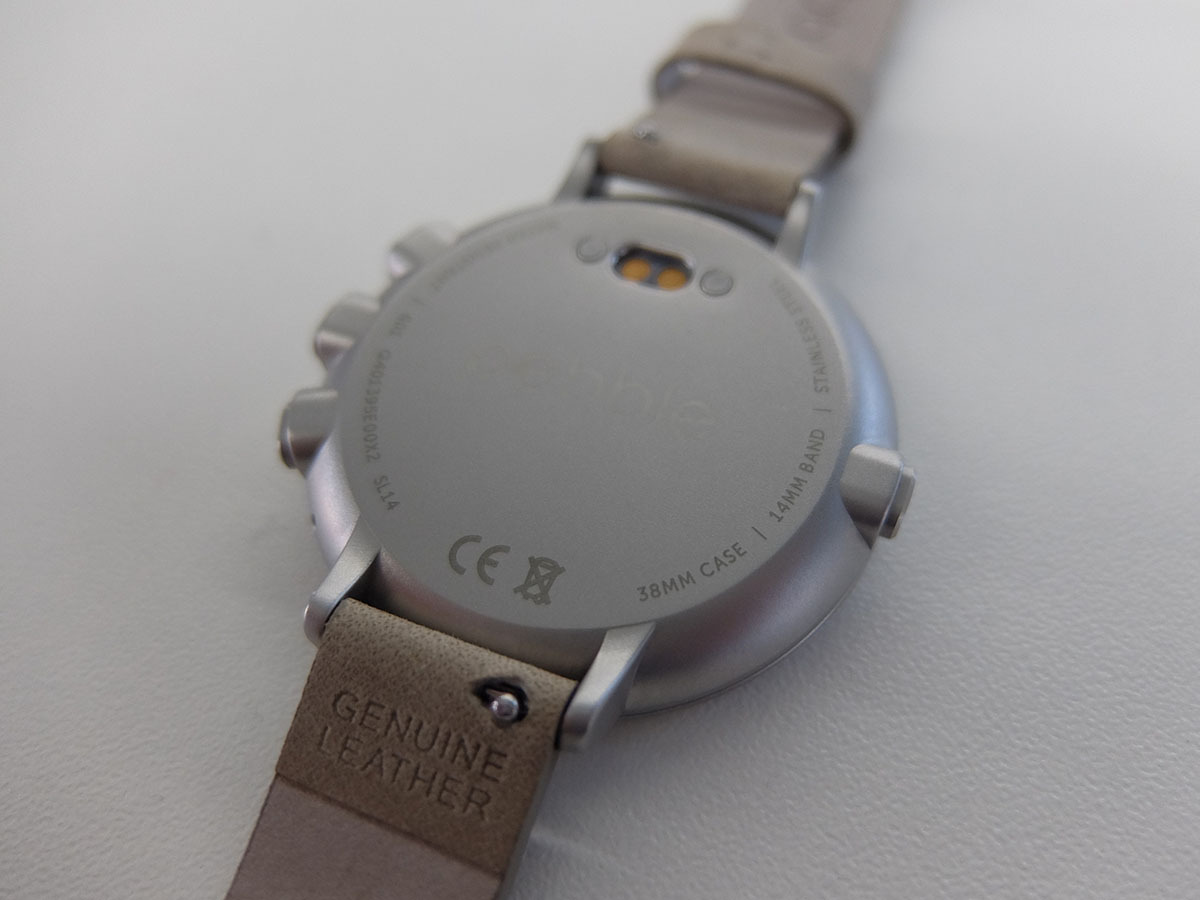 The big deal with the Pebble Time Round is that it slashes the traditional Pebble battery life right down. While bigger, uglier Pebbles offer 10 days without a charge, this one manages about 48 hours.
Whether this will annoy you or not depends on how good you are at remembering to charge things and how much activity tracking you are planning to do. Skipping three days of sleep stats a week while you charge it will really mess with that meticulously maintained spreadsheet you've got going.
Control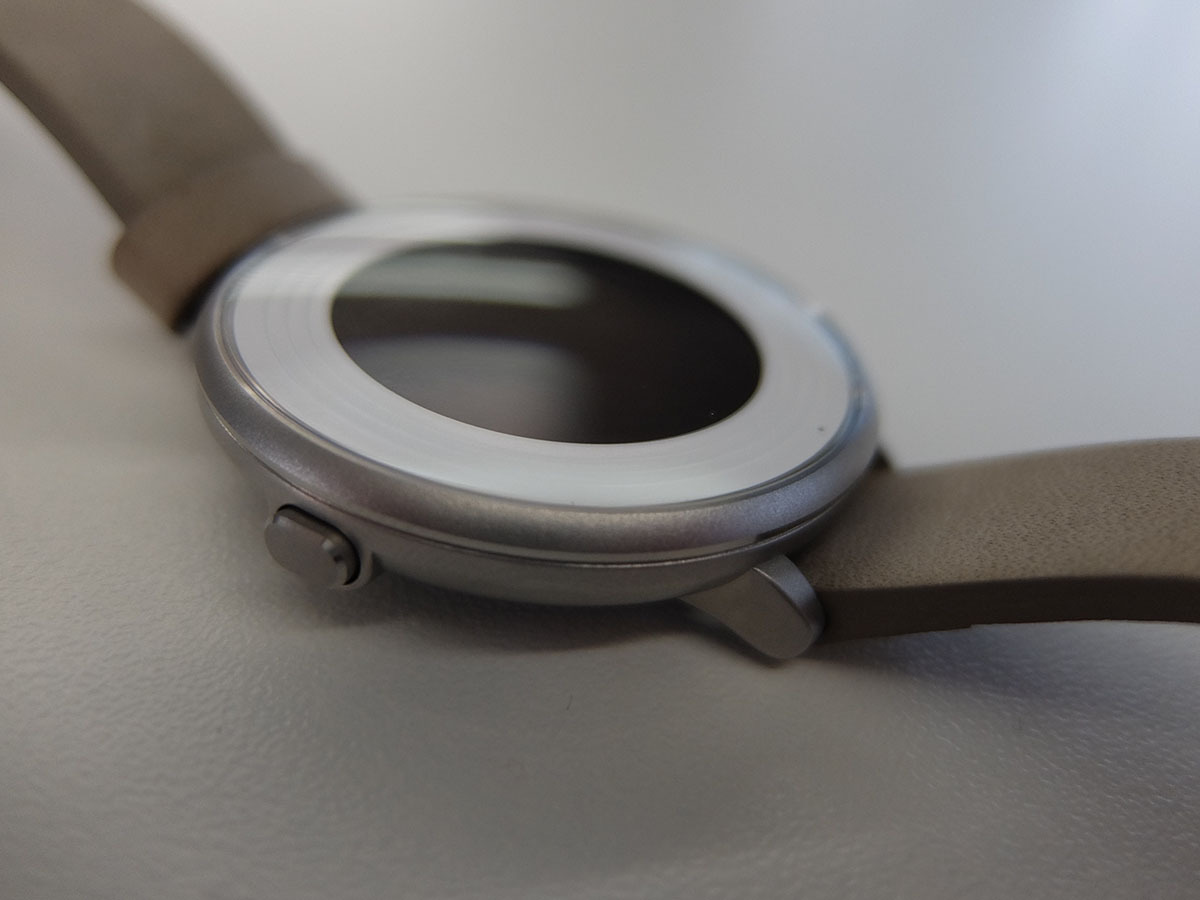 As previously discussed, there is no touchscreen interface on this watch. Instead there's a button-­based set­up: a back button on the left hand side of the watch and three navigation buttons on the right, which you can use to scroll through the timeline­style menu. This is fine, as long as you don't download too many apps because you have to schlep through them all to get anywhere.
Android users have the option of dictating replies to text messages. iPhone users do not, although Pebble says this will come in a future software update.
Getting the backlight to kick in requires a pretty serious flick of the wrist so slyly checking the time or your messages mid­meeting requires a bit of planning. If you're wearing layers of interlocking cuffs (cardigan, glove, coat) then getting to your smartwatch is as much if not slightly more hassle than getting your phone out of a bag or pocket. It's a waste of time to go through all that palaver just to find out that there are new levels available on Candy Crush.
LET'S TALK ABOUT APPS, BABY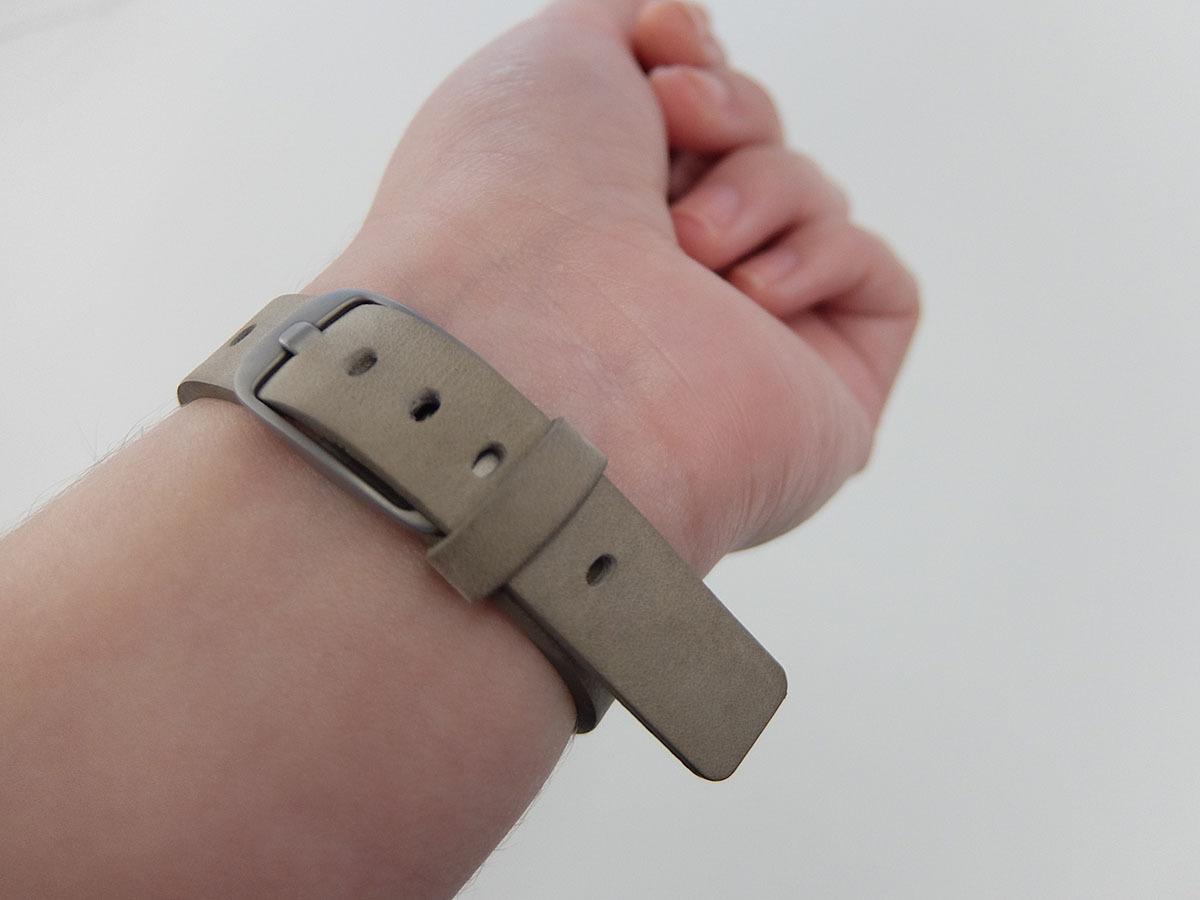 No one has yet made a compelling argument as to why a normal, everyday human being should wear a smartwatch, but when they do it will arrive as an app. For the time being, I want a kind of smartphone mini – ­I want to know what song is playing in H&M, I want directions and to know when the next bus is due.
Half the time I just want something to tell me what to have for dinner or what's new with my boyfriend (Netflix). The ability to taze people who annoy me on public transport would be a bonus.
The Pebble 'ecosystem' does not offer an app to do any of the things I really want it to. There are plenty of apps but they all seem to come with caveats ­ using maps is like trying to look at an A­-­Z from three miles away and all the bus time apps seem to be US only. Pretty much everything requires your phone to be on and in Bluetooth range.
PEBBLE TIME ROUND VERDICT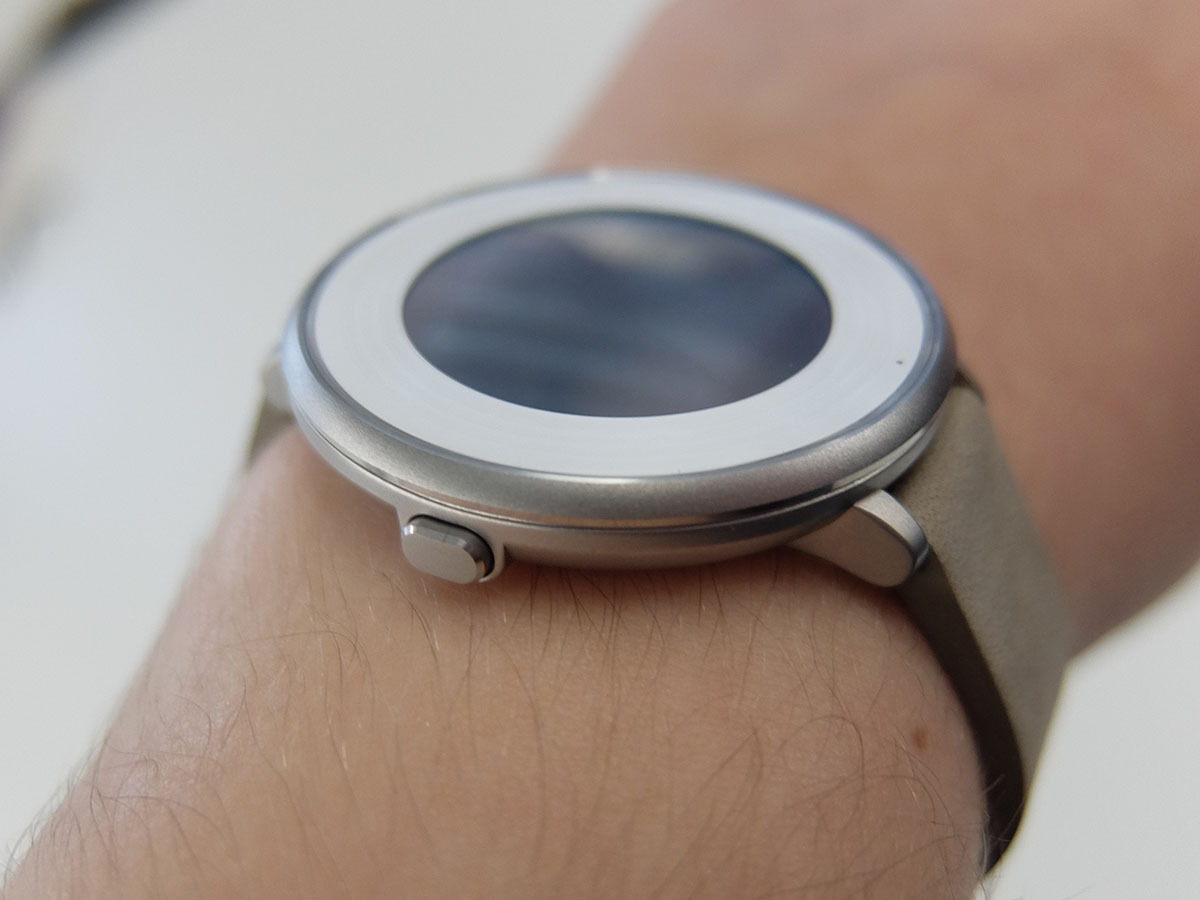 The main problem with the Pebble Time Round is that it is a smartwatch. As smartwatches go, it is a smartwatch that I like and don't mind wearing. It's easy to use, it looks quite nice on my wrist, it doesn't bother me when I don't want it to. ­So if what you're after from a £230 smartwatch is the odd notification and something you're not ashamed to be seen in, then it's a good option.
For all its bells and whistles, the Pebble Time Round's number one skill seems to be timekeeping. A watch that tells the time. In 2015. Who would have thought it?
Stuff Says…
The Pebble Time Round is svelte enough and looks the part, but doesn't do all that much
Good Stuff
Nice looking
Lightweight
Easy to use
Bad Stuff
Overwhelming bezel
Two-day battery life
Can't really do anything without a phone