Panasonic Lumix GH5 review
Is Panasonic's new flagship the new 4K video master?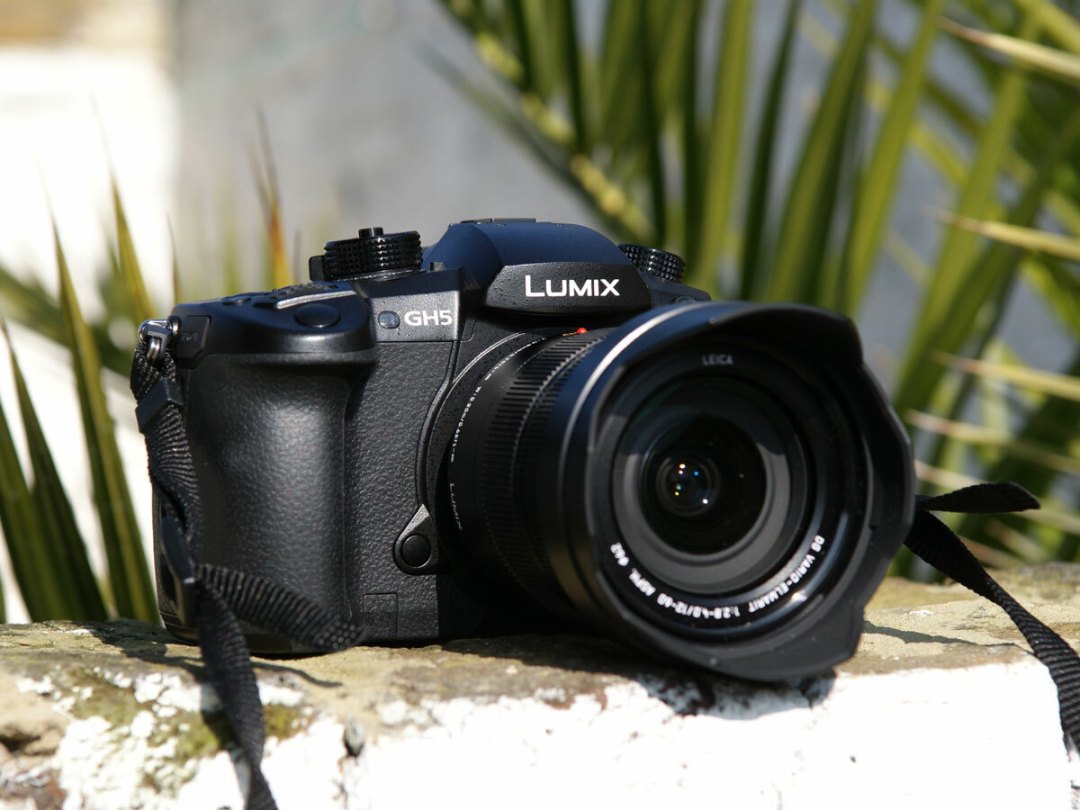 Panasonic's flagship camera isn't a one-trick pony, but it does have one main boast: 4K video brilliance.
Ever since the Lumix GH4 in 2014 – the first consumer camera capable of shooting Ultra HD video – Panasonic has been championing 4K recording. And with the GH5, it's trying to take things one step further.
The new top dog in the company's Lumix G range, this is the first compact system camera that can record 4K footage at 60fps. Previous models from Panasonic, Sony, Samsung et al have topped out at 30fps, so the prospect of a smoother frame rate is an exciting one for would-be filmmakers.
That's far from the only good thing the GH5 has going for it though. I spent a few days finding out if its myriad charms would win me over – and more importantly, if they can justify that princely price tag.
Panasonic Lumix GH5 design: built to last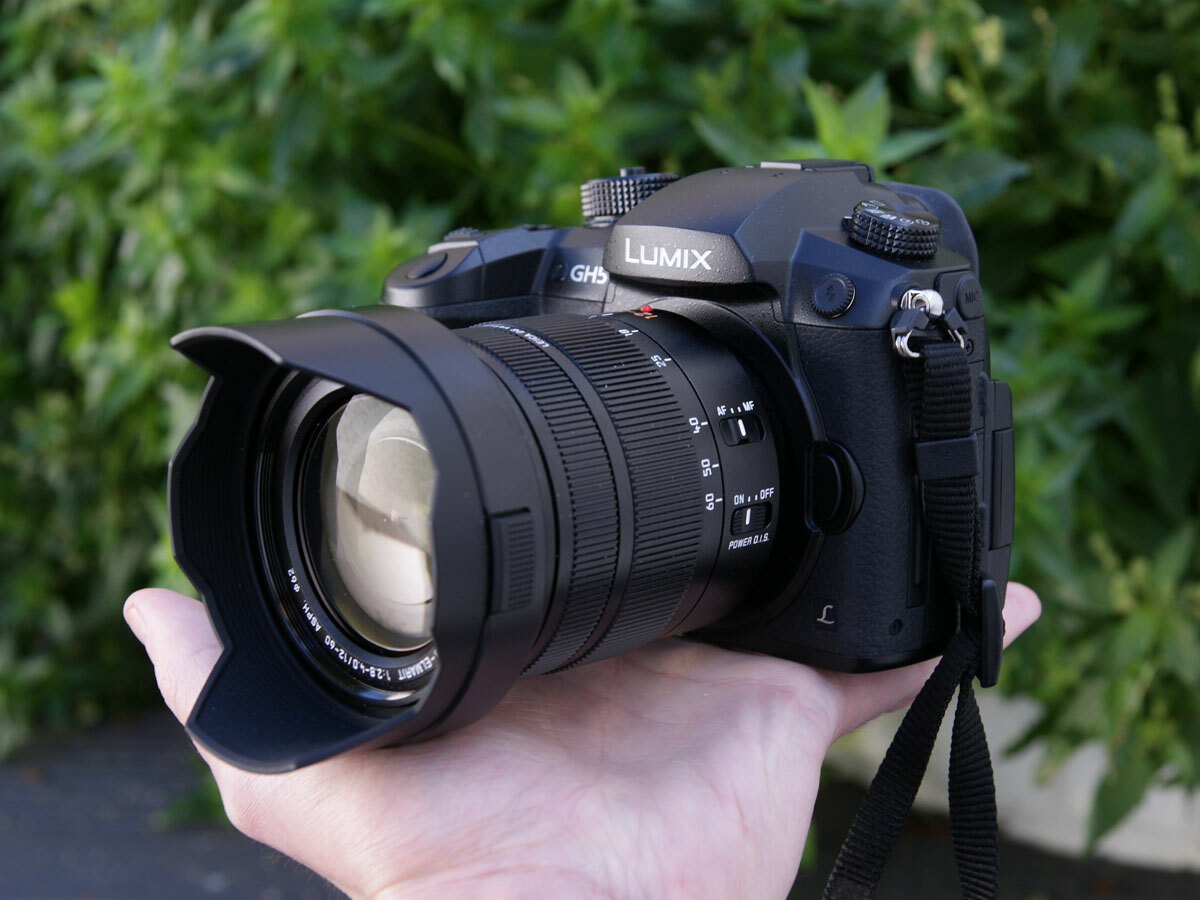 It's certainly built like a flagship camera. True, the overall "little DSLR" shape might be very much by the numbers, but there's a reason so many cameras share it: it works.
There's a large grip on the right to wrap your fingers around, and the majority of the body's exterior is finished in a rubbery, textured plastic that aids traction. The GH5 tips the scales at 725g without a lens attached, so it's not particularly lightweight, but the upside is solidity.
This thing is made to last, with weatherproof seals to prevent dust or rain damaging internal components and a magnesium alloy frame to protect against general rough treatment. The wide strap supplied in the box helps mitigate the camera's weight somewhat; I spent a couple of hours wandering around and shooting with it hanging from my neck without too much discomfort.
Panasonic Lumix GH5 controls: buttons in all the right places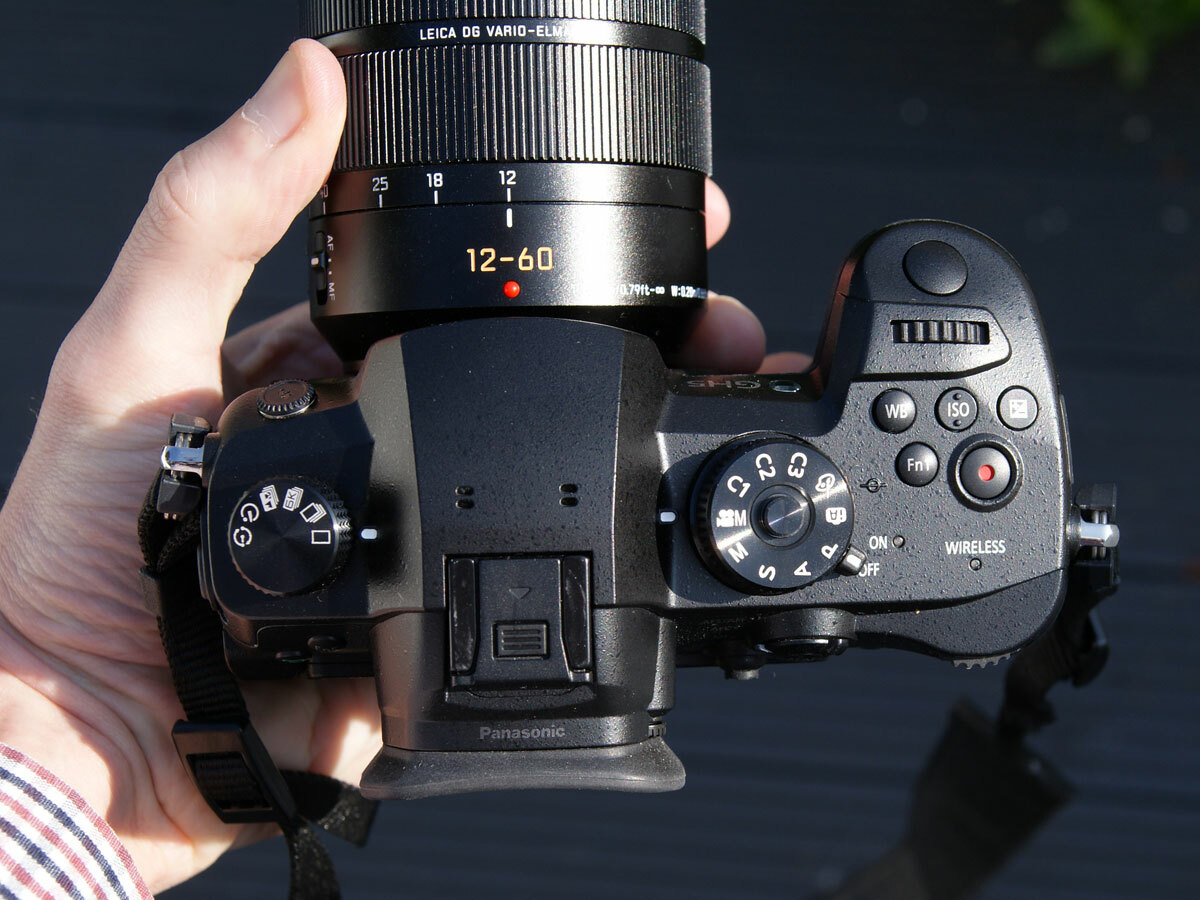 The GH5 is being pushed as a serious "prosumer" snapper for serious "prosumer" work (whatever that is), hence the sheer number of physical controls. A quick count reveals 15 buttons, six dials and one directional thumb stick on the camera's body, most of which are placed within easy reach of your fingers or thumbs when holding it.
While I personally didn't feel the need to make use of all these, there's something reassuring about having them all (literally) to hand. Some of us photographers are happy letting the camera's cyber-brain do the bulk of the heavy lifting when it comes to settings, while others want maximum creative control, and want it without having to sift through pages of on-screen menus. If that's you, the GH5 won't disappoint.
Its 3in tilt-and-swivel screen is touch sensitive too, so (depending on how you've set it up) you can use it as another way to tweak controls. Tapping, for instance, the ISO section on the display will bring up a screen where you can slide your finger left or right to adjust the sensitivity. This method might be a bit too "millennial" for everyone's taste, but given the amount of physical buttons and dials, it's totally optional. So, a plus point in my eyes.
Panasonic Lumix GH5 viewfinder: view to a thrill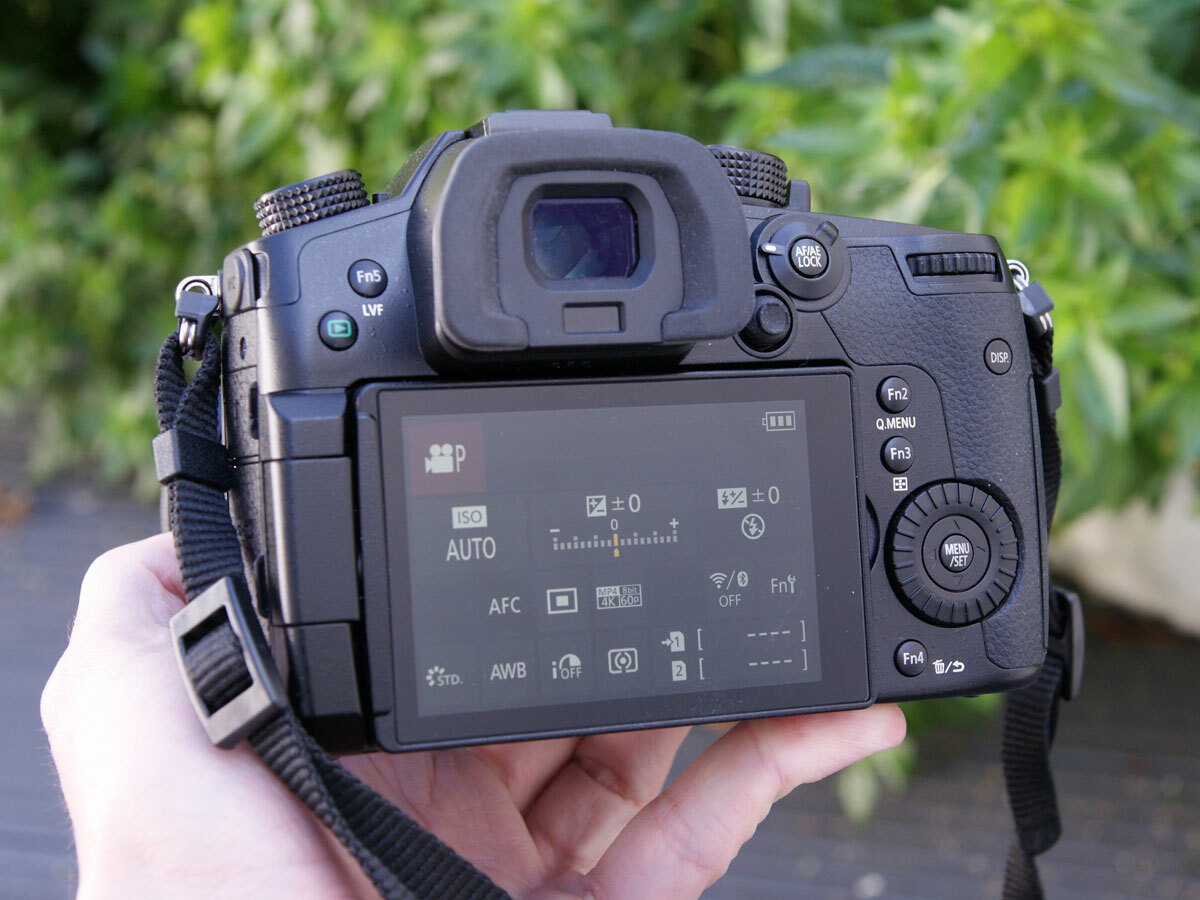 Speaking of eyes, the GH5 has a treat for yours in the form of its gorgeous OLED electronic viewfinder. Large, flicker-free and detailed to a Retina display-like "can't see the dots" degree, it's one of the most natural-looking I've used, and really handy on the sunny days on which I was testing the camera.
There are some high-end touches on the connectivity front, too: a full-size HDMI output allowing you to easily hook the camera up to your TV or monitor, and a dual SD card setup. Not only does the latter double the GH5's potential storage, but it means you can set two cards to record different file types: say, video on one and still photos on the other, or JPEGs on one and RAW files on the other.
Panasonic Lumix GH5 stills: sharp and rich in good light
The GH5's 20.3MP Micro Four Thirds sensor doesn't have a Low Pass Filter, which is a tool used by many cameras to reduce the rippled effect you can get when photographing patterned objects like clothing. The benefit of not having one is that the GH5 is capable of producing pictures that are extravagantly rich in detail.
Take a snap in good light – like the images above of the harbour, or the gateway – and you have plenty of scope for cropping. You can zoom in with abandon and details remain sharp and crisp. You can judge the accuracy of colours yourself from our embedded examples, but I found them vivid and rich without being OTT. In short: good stuff.
Like all of Panasonic's mirrorless cameras, the GH5 has a Micro Four Thirds sensor, which is physically smaller than the full-frame and APS-C sensors used by most of the camera's high-end rivals.
As a rule of thumb, smaller sensors aren't as adept when it comes to low light photography because they require longer shutter speeds, but through a clever combo of 5-axis image stabilisation, decent higher ISO performance and noise reduction tech, the GH5 does okay in murkier conditions. I wouldn't recommend it over a Sony A7 II or Fujifilm X-T2 if low light performance is your primary concern, but it'll hold its own in a dimly-lit pub.
Panasonic GH5 special skills: the need for speed
Panasonic Lumix GH5 video: the new king of 4K
At the time of writing the GH5's 4K skills are unparalleled in the world of CSCs; previously, the only stills camera that could record 4K video at 60fps was the Canon EOS 1DX Mark II, a huge DSLR which costs well over £4000. So the GH5 is really a pioneer in that it delivers higher frame rate 4K recording at an affordable price, in a compact body.
Its Ultra HD footage looks glorious, especially in good lighting. We've put together a montage of 4K 60fps clips for you to feast your eyes on, but for those of you without a 4K screen to look at them on, I'm happy to report that the GH5 delivers astoundingly rich detail and clean colours, while the higher frame rate means you can pan more smoothly, with less judder. You can drop it back to 30fps or 24fps if you want, of course.
Until now, my favourite CSC for recording 4K video would have been the Sony A7S II, but I think the GH5 edges ahead in some vital areas, even though I do think the Sony records better video in low light.
Not only does it offer double the frame rate, but it will allow you to record in HDR too – albeit after an April firmware update, which we haven't been able to try yet – and then watch the eye-poppingly realistically-lit footage back on your HDR telly.
It's definitely pitched at pros, too: it can record 4K in the 4:2:2 10-bit format (at 30fps), which is useful if you want to perform post-production colour correction, or green-screen work. As for sound, Panasonic offers two attachable external microphones of its own, as well as an adapter that lets you hook up high-end XLR mics.
Panasonic Lumix GH5 verdict
The GH5's only weakness (and it's a fairly minor one) is its middling performance in low light situations. In all other respects – build quality, control layout, autofocus, usability and image quality – it's a fantastic camera, and enthusiasts who prize creative control and flexibility will adore it.
It's certainly not cheap, but cutting edge cameras rarely are – and this is most definitely a cutting edge camera.
Tech specs
| | |
| --- | --- |
| Sensor | 20.3MP Micro Four-Thirds MOS |
| Lens system | Micro Four Thirds |
| ISO range | 200-25600 |
| Maximum video quality | 4K at 60fps |
| Connectivity | HDMI, USB-C, USB 3.1, 3.5mm headphone, microphone |
| Dimensions | 138.5×87.4×98.1mm/725g |
Stuff Says…
A mighty CSC all-rounder with fantastic video performance
Good Stuff
Smooth, stable 60fps 4K video
Tons of controls
Huge OLED viewfinder
Weatherproof build
Bad Stuff
Not the greatest low light performer