Panasonic Lumix DMC-G80 review
Don't let the mini-DSLR styling fool you - Panasonic's compact CSC has 4K video skills
It feels like everyone in the camera world is busy pumping out CSCs oozing with retro charm.
Everyone, that is, apart from Panasonic. Going by looks alone, the Lumix G80 is practically pedestrian. Dull as dishwater. Distinctly average.
Get beyond the plain Jane styling, though, and you'll realise this is a mirrorless marvel that's almost overflowing with features.
A weather-resistant body? Check. 4K video recording? Yep, that too. Throw in clever focus stacking tech and 5-axis image stabilisation to keep your shots lookin sharp, and it's clear you shouldn't judge this book by its cover.
Panasonic G80 body: IN ITS ELEMENT
Panasonic calls the G80 a "classic style" camera – which basically means it's a diddy DSLR.
It has the same chunky hand grip, top-mounted viewfinder and manual controls as larger cameras from Canon or Nikon, only you can comfortably hold this svelte snapper in one hand.
It won't win any style prizes, especially if you line it up against an Olympus Pen-F, or anything from Fuji's line-up, but does that really matter? I was perfectly happy not having a bling-tastic mugging target hanging round my neck while I was testing the G80. It does a great job at not demanding attention when you're out and about.
The body is quite a bit larger than the GX80, which shares the same 16MP Micro Four Thirds image sensor, 5-axis image stabilisation and maximum 25,600 ISO speed. The smaller brother might stand more chance of slipping into the pocket of your skinny jeans, but the G80's bigger bulk means more room for dials and buttons on the top plate.
It's also splash and dustproof, so you don't have to worry if the skies open just as you're about to press the shutter button. This is one of the cheapest weather-sealed CSCs going right now, making it a great choice for photographers that spend more time on location than in a studio.
Panasonic G80 EVF: EYES OPEN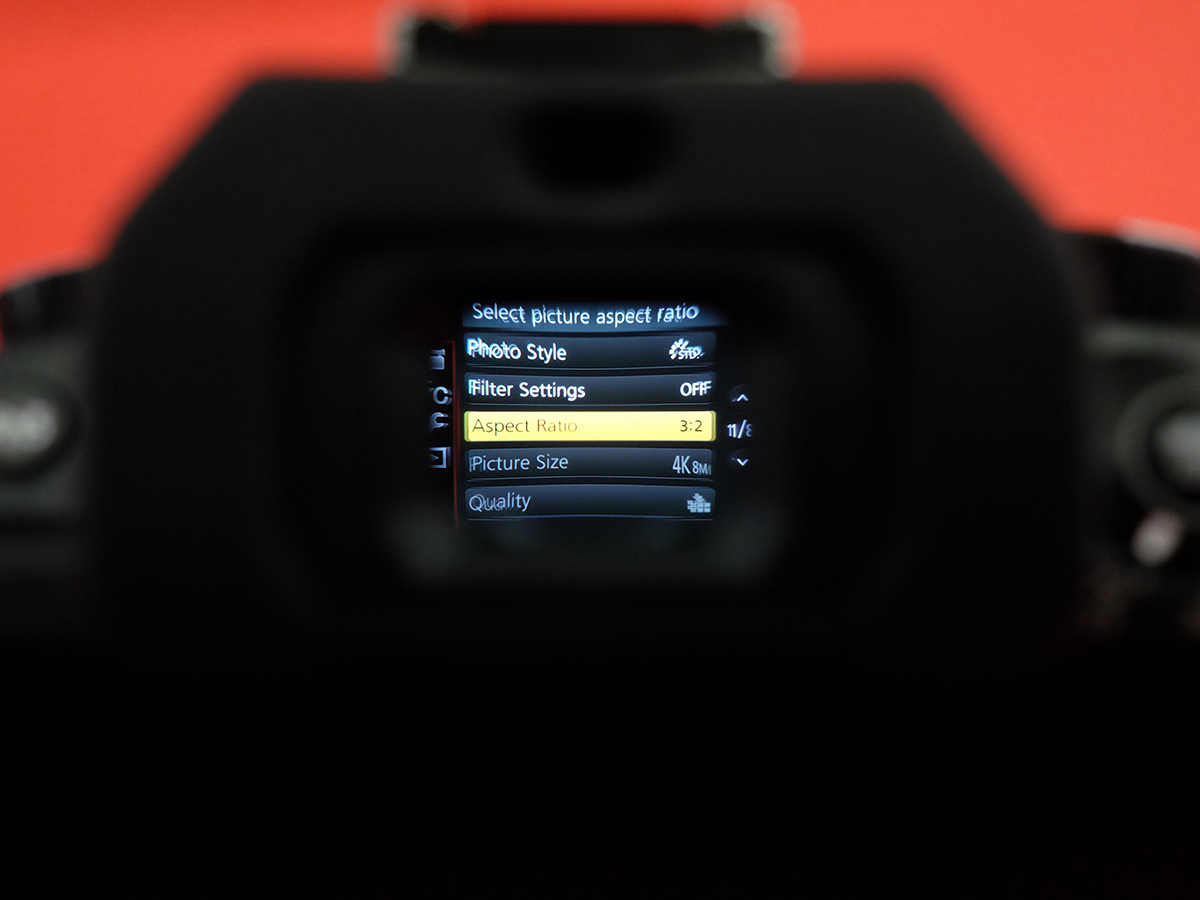 The bigger body also makes room for a centrally-mounted electronic viewfinder, and it's an absolute beauty. 

Panasonic has ditched LCD for a faster, brighter and more colourful OLED EVF, which looks absolutely pin-sharp thanks to a 2,360k-dot resolution. It's perfect for bright daylight shooting, where the flip-out touchscreen would otherwise be tough to see.
It gives a 100% field of view, so you're seeing the entire captured frame, and the 0.74x magnification is a lot higher than many rivals – especially at this price.
There's basically no lag between what you point the camera at and what the EVF displays. Panasonic reckons it's less than 0.01sec, which is so quick it's impossible to notice. You'll have no trouble tracking fast-moving subjects with this raised to your eyeballs.
The eye sensor shuts off the touchscreen as soon as you bring the camera up to your face, too – so no wasted battery power.
Panasonic G80 LCD screen: FLIP REVERSE IT
You still get a touchscreen on the back, of course. It's a 3in LCD vari-angle monitor that flips out completely for easier composition. You can flip it back in on itself, too – keeping the screen scratch-free while you're not shooting.
It's ideal for shooting at high or low angles, and the display is impressively sharp too. It might only have a 1024k-dot resolution, but menus, icons and your subjects all look detailed.
You can boost the brightness for daytime shooting, but direct sunlight can still prove a challenge – when it got really bright I tended to stick to the EVF instead.
The screen still comes in handy when you're shooting with the viewfinder, though. The Touch Pad AF mode lets you drag the autofocus point with your finger, even when the screen is off. I'd sometimes knock it by mistake with my nose, but after a bit of adjustment (or swinging the screen out to the side) I quickly adapted.
It won't drain the battery, either. The G80's economy mode puts it to sleep as soon as you take the camera away from your eye, with a half-press of the shutter button waking it up again. That adds up to 800-900 shots between charges – making the G80 one of the longest lasting CSCs around.
Panasonic G80 dials and buttons: TOUCH ME
It might be a mini-DSLR, but that doesn't mean the G80 has had to axe any buttons or dials to shrink down its dimensions.
Two control dials, mode dial, and dedicated drive mode dial mean you've got pretty much everything you need right on the top plate. There are five customisable function buttons, too – hold one down for two seconds and you can reassign them without having to dig around in the menus first.
Don't think this is Panasonic compensating for a dodgy touchscreen menu, either. Lumix CSCs have some of the best menus around, and work perfectly using a finger or the rear buttons.
Having a dedicated drive mode dial makes it much easier to jump into 4K Photo, Panasonic's cunning camera mode that pulls still photos from 4K video clips. It's great for capturing split-second action, without having to be lightning-fast on the shutter button.
It'll also get you into Post Focus mode, the G80's other party trick. It takes a 4K sequence of differently focused frames, so you can pick the one that works best. This has been around on other Panasonic cameras for a while, but the G80 adds focus stacking for the first time.
This is fantastic for macro shooting, but drops image quality down to 8MP and can't save in RAW. Still, having this done in-camera saves a lot of faffing in post-editing later.
Panasonic G80 performance: SNAP HAPPY
The G80 is no slouch, either when focusing or shooting.
Pairing contrast detection AF with a 240fps sensor does a great job at locking focus, even if the fancier phase detection AF doesn't also make an appearance. It'll still struggle with anything moving in or out of the frame, but the G80 was still pretty snappy and fixing on static subjects.
In low light, things get trickier. There's an AF assist lamp, but results can be a bit mixed. It might take a few attempts to get a lock on a dimly-lit subject.
You can snap about 30 RAW images in continuous mode, at a rate of 9fps before the camera's buffer fills and you're forced to wait for the files to save to your memory card. Not bad at all, but if catching an exact split second is your priority, the 4K Photo mode might be a better choice.
The G80 can shoot 4K at 24 and 25fps, and you can finally save every shot from a 4K photo burst in one go, rather than selecting individual frames. The external mic input makes this a great entry to 4K filming, too.
It's not quite on par with Olympus' OM-D E-M1 Mark II, which manages 20MP RAWs at 60fps, but then again the G80 leaves a significantly smaller dent in your bank balance.
Panasonic G80 image quality: LOOKING SHARP
The G80's Micro Four Thirds sensor might be physically smaller than an APS-C camera, but it's still capable of some brilliant shots – in all kinds of conditions.
All my test shots were exposed well, with vibrant but lifelike colours. Ditching the GX80's optical low pass filter means detail is fantastic, and the 5-axis image stabilisation means you can shoot at slightly slower shutter speeds without your handheld snaps becoming a blurry mess.
The Daylight white balance preset tends to edge into warm territory a little too often, so I tended to stick with a custom WB mode – just make sure you've got some white card to hand for reference.
For the most part, you won't need to mess with exposure compensation (handy really, seeing as there's not actually a dedicated dial for it). Multi-zone metering really can cope with most kinds of lighting.
Stick to RAW files and you can shoot at up ISO 25,600 with semi-respectable levels of detail – just about. Low light is really where Micro Four Thirds suffers compares to APS-C, and things are no different here, but the G80 still takes usable shots once the sun goes down.
Keep under ISO 3200 and you'll have no problems blowing your prints up to A4 size.
PANASONIC G80 VERDICT
The G80 is a bit of a surprise. It doesn't have the killer looks to rival other CSCs, but once you start using it, that just doesn't matter.
It's got all the features you'd want from a mid-ranger, including 4K video, plenty of manual controls, and clever post-focus effects to make sure you never miss a shot. Oh, and don't forget that weather-sealed body.
Image quality is impressive for the cash, and it's delightfully easy to use, too.
Basically, it boils down to whether you want retro styling, or a feature-packed snapper that won't complain if it gets a little wet.
Fuji's X-T10 still takes the edge in terms of looks and still image quality. It's cheaper, too, but if you need video skills, fast autofocus and weatherproofing, Panasonic should be your first choice.
Stuff Says…
Ticks all the boxes for a mid-range CSC, with a few fancy features thrown on top, even if it doesn't win out in the style stakes
Good Stuff
Great image and video quality for the cash
4K Photos capture every moment
Smart extras like focus stacking
DSLR-lite design
Bad Stuff
Looks a little mainstream
Doesn't do enough to stand out