Onkyo CR-505 DAB review
The Onkyo CR-505 DAB has 99 radio presets, a DAB/FM tuner, CD/MP3 playback and timer recording, not to mention sonic punches well above its weight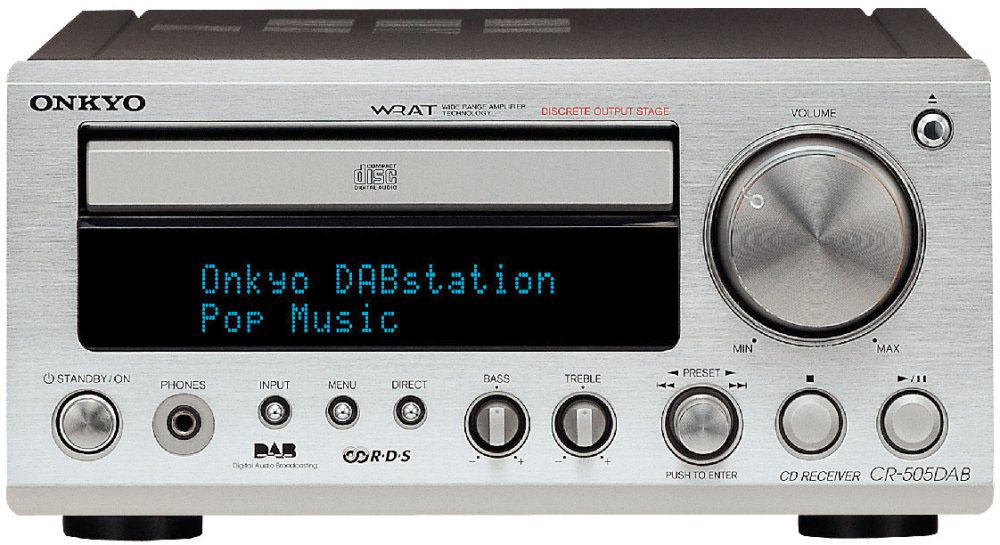 Although there are accompanying Onkyo speakers available, most punters plump for the Wharfedales (9.0s or 9.1s) as more able partners, and they're exceptional stereo speakers, delivering sky-high sound quality. If you're a stickler for matching components, you'd better look away now.
There is a wealth of features hidden within this solid-as-a-rock box. On top of CD/MP3 playback, we have a DAB/FM tuner, 99 preset stations, a mere five timer modes – suitably simple to set – inputs and outputs a-go-go, and timer recording. Sonically it punches well above its weight, producing a wide, dynamic sound that's clear and detailed.
It may be borderline cheating but those Wharfedale speakers really sing. This gets the Stuff stamp of approval.