Nikon D4s review
Nikon's flagship D4 DSLR has had a mid-life refresh and emerged with more power and new tricks. But is it worth upgrading to?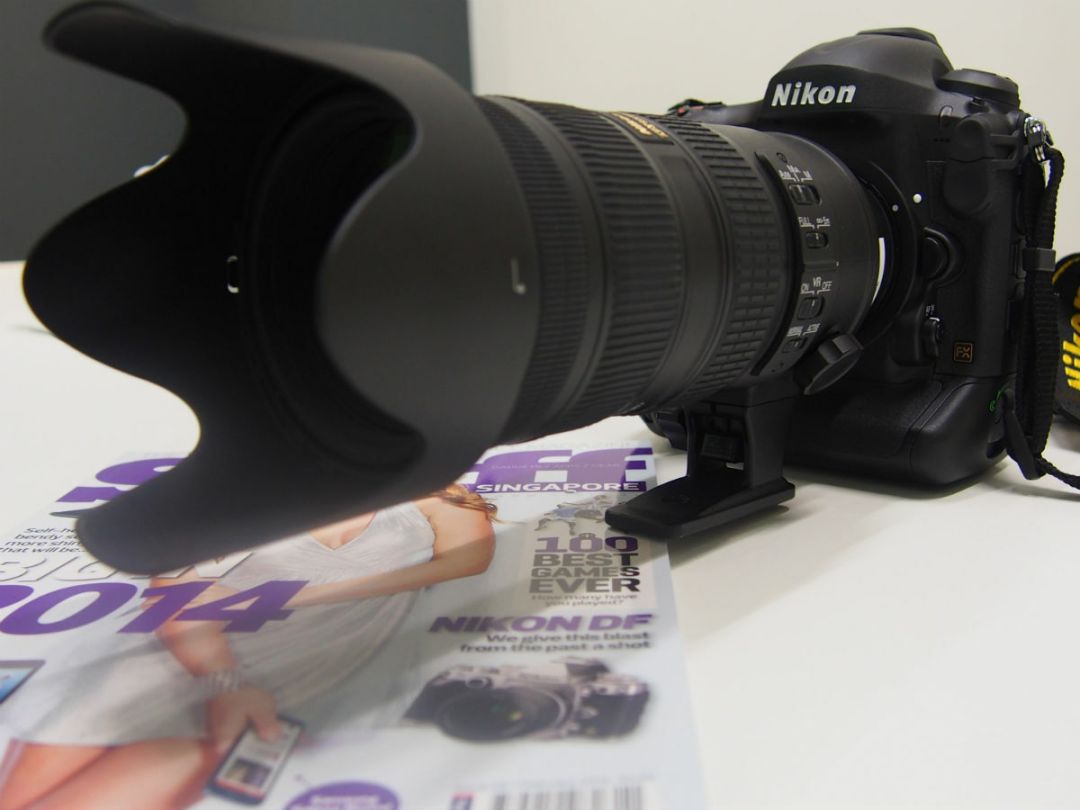 Just like Apple phones, Nikon adds an 's' behind product names to denote a slight upgrade. And that's exactly what it's done with the D4s, taking its two-year-old D4 flagship and giving it a spruce up.
But while it would be easy to dismiss such refreshes as clever marketing tools to boost sales, in reality these under-the-hood changes usually bring marked improvements in the power and user experience departments.
Alright, so the D4 wasn't exactly lagging behind the competition anyway – but if Nikon wants to make it even better, we're not going to complain.
SAME YET DIFFERENT
The camera might be almost physically identical to the D4, but that's not necessarily a bad thing. According to Nikon, it gathered feedback from users of the D4, and tailored all the improvements in the D4s towards enhancing the good bits and fixing the bad.
It's still deceptively light, with the same solid weather-and-dust-sealed body that makes for easy shooting in almost any conditions. Controls are laid out in a fashion that should be familiar to all Nikon DSLR users, and are straightforward enough to be easily figured out otherwise.
We'd almost say it was idiot-proof, especially since everything's labelled clearly, and you even have the option of reprogramming certain buttons to perform different functions. However, Nikon's continued with the annoyingly small lock button on the shot selector dial, which can be frustrating since it actually hinders smooth operation at times.
POWERRR!
It's not often we get to do a Jeremy Clarkson impersonation. The main thing the D4s has over the older model is more power – loads of it. At the heart of the camera are an EXPEED 4 image-processing engine and new FX-format CMOS image sensor, which are supposed to lead to marked improvements in performance from an already-impressive camera. And Nikon wasn't lying – the D4s can shoot on continuous burst of up to 11fps for almost 20 seconds, rattling off as many as 200 images before needing a breather.
The camera's resolution however, is still only 16.2MP. While that may seem small by today's standards – even Nikon's entry-level D3300 sports 24.2MP – the truth is that professionals don't really need that much resolution for print. It keeps file size down too, and Nikon's also added a smaller RAW S 12-bit format as a further space-saving measure.
RAPID FIRE
Nikon wasn't lying about enhanced performance either – the D4s goes like a machine gun. While 11fps might seem ordinary for burst shooting, it's completely phenomenal when you take into account that every frame has full autofocus and metering.
Coupled with the new group focus mode, shooting moving subjects is almost an arcade game. Track your subject, depress the shutter, listen to that glorious clacking, and have pin-sharp sequential images awaiting you when you get home.
All that extra processing power also means that the D4s can now go to a ridiculous ISO 409,600, double that of the D4. It's just a number in the specs game though, seeing as the resulting photos are almost unusable. Images up to ISO 25,600 were impressively noise-free, though, which is testament to the camera's low-light prowess.
PICTURE QUALITY
Provided you're not completely incompetent, images shot on the D4s can be described as glorious. Crystal-clear, sharp, and accurate, you might never want to pick up another camera again.
Even at full crop, the amount of detail from the full-frame FX format sensor is phenomenal, with impressive clarity to boot. Skin tones, colours, and exposure are almost spot-on, requiring little to no compensation even when shooting on the automatic modes. Quite simply, there's nothing better than this in terms of quality.
Video, on the other hand, is only decent. The camera might be able to shoot at 60p on full HD resolution, but it's only able to do so for 10 minutes at a time, or 20 minutes if you drop the bitrate. It's not a deal-breaker, but you wonder why there are suddenly silly limits on a camera this good.
VERDICT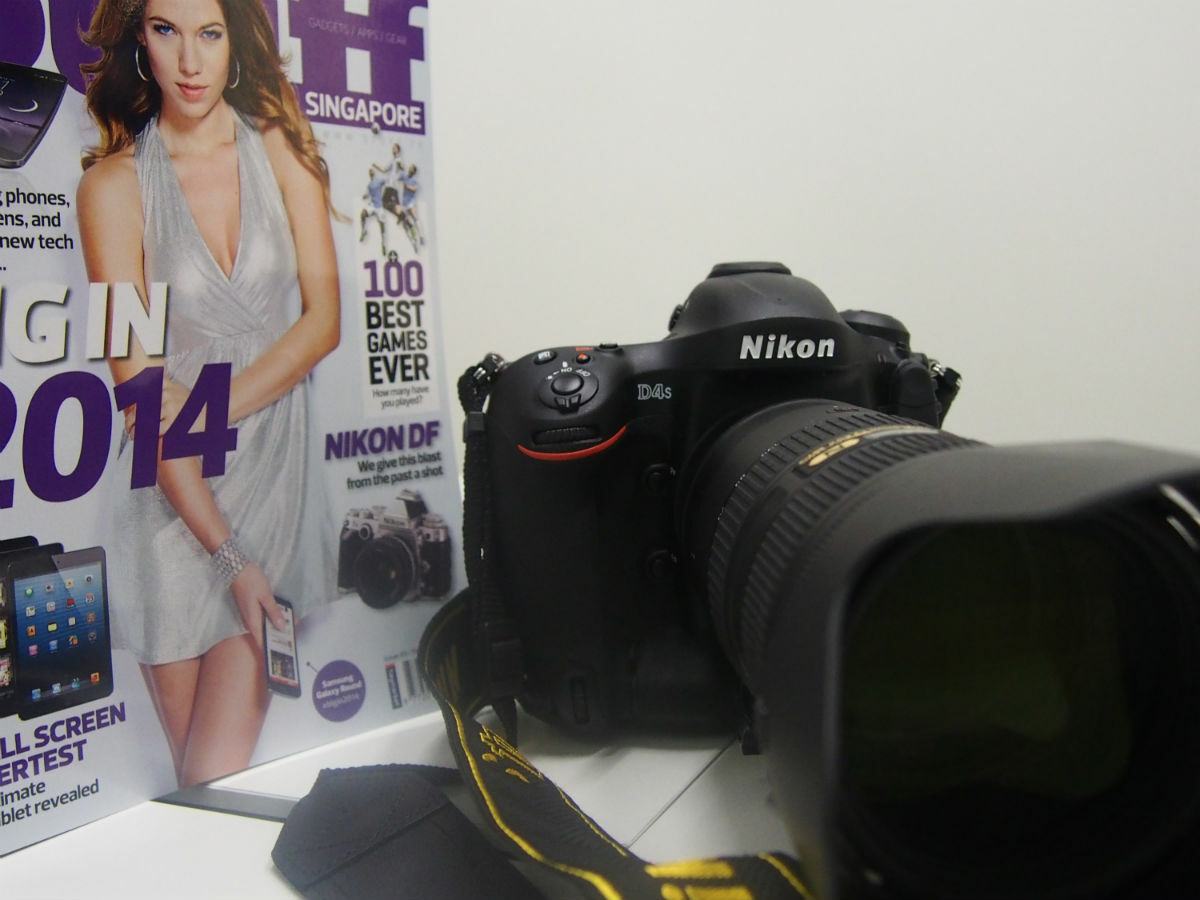 The D4s is the ideal camera for professional-grade photography. Its predecessor was already one of the world's best cameras for action and sports photography, and the D4s somehow manages to be even better. In fact, it blows almost everything else out of the water.
Given that it'll set you back £5200, it's not likely casual users will be buying the D4s. But if you're really serious about photography, or already own a D4 and regularly operate at that camera's extremes, you'd better start saving up now.
READ MORE: The best DSLRs and system cameras in the world right now
Stuff Says…
The best professional camera in the world for sports and action photography
Good Stuff
Outstanding image quality
Shooting ability is unmatched
Great all-round performance
Bad Stuff
That annoying dial lock
Video recording time is limited
The price