Naim UnitiQute 2 review
Proper hi-fi meets Wi-Fi in an all-in-one of small stature and big ability
The stuffy, tweed-and-pipe image of high-end hi-fi is a thing of the past, with every manufacturer worth its salt having now embraced music streaming in its many and varied forms.
But British brand Naim was one of the first and most dedicated to the digital audio switchover, and it's constantly refining its streaming systems and setting the pace in terms of usability, sound quality and control apps. The dinky, all-in-one UnitiQute 2 might be entry level by Naim standards, but it might just be everything the sound-quality obsessed music fan could ever need.
Fundamentally excellent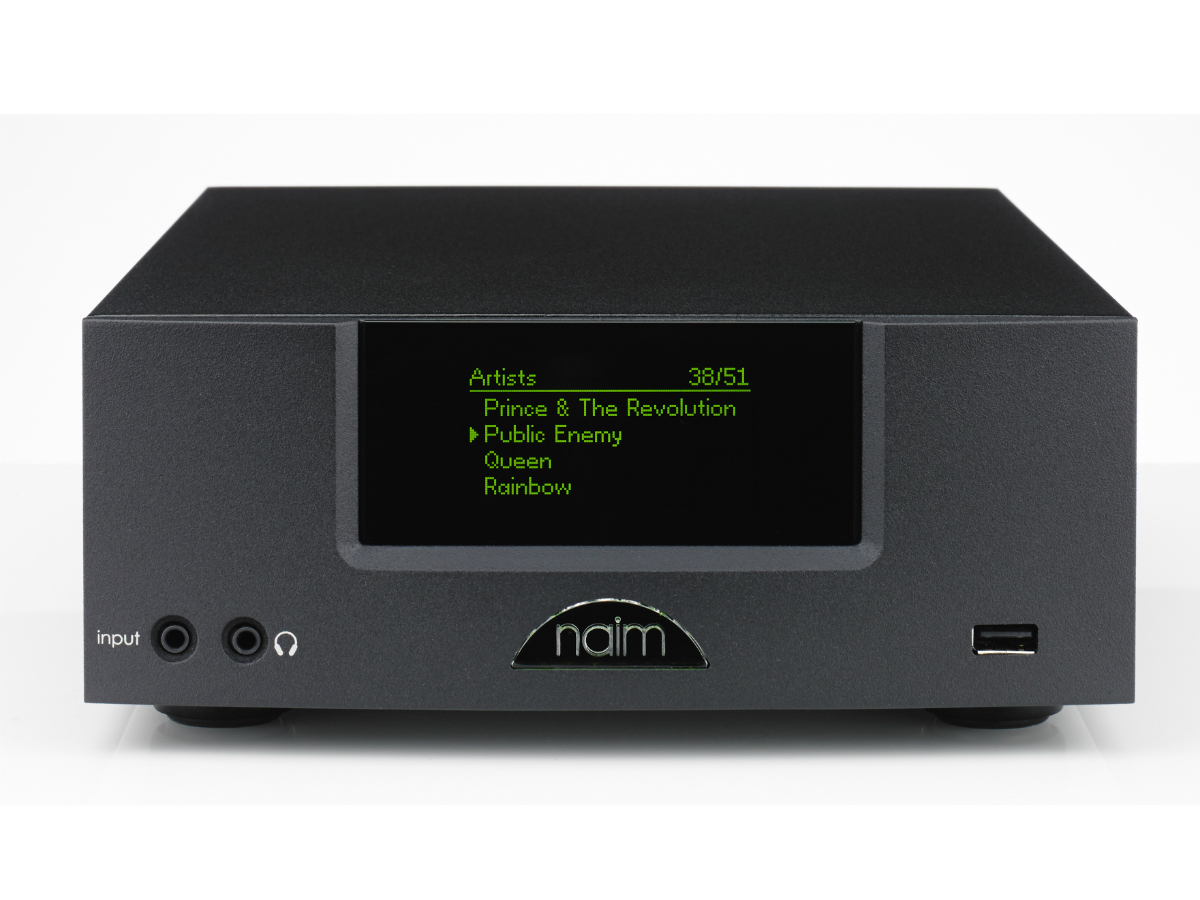 No matter what you put into the UnitiQute 2 (streamed music from a PC, Mac or NAS device, DAB or internet radio at any bitrate, external disc-players or set-top boxes), it comes out again in an organised, dynamic and thoroughly exciting way.
Unless you starve it of quality (it won't thank you for an endless diet of 256kbps iTunes compression-fests), the Naim has enough punch, detail and energy to worry much more expensive alternatives.
Bank-vault build quality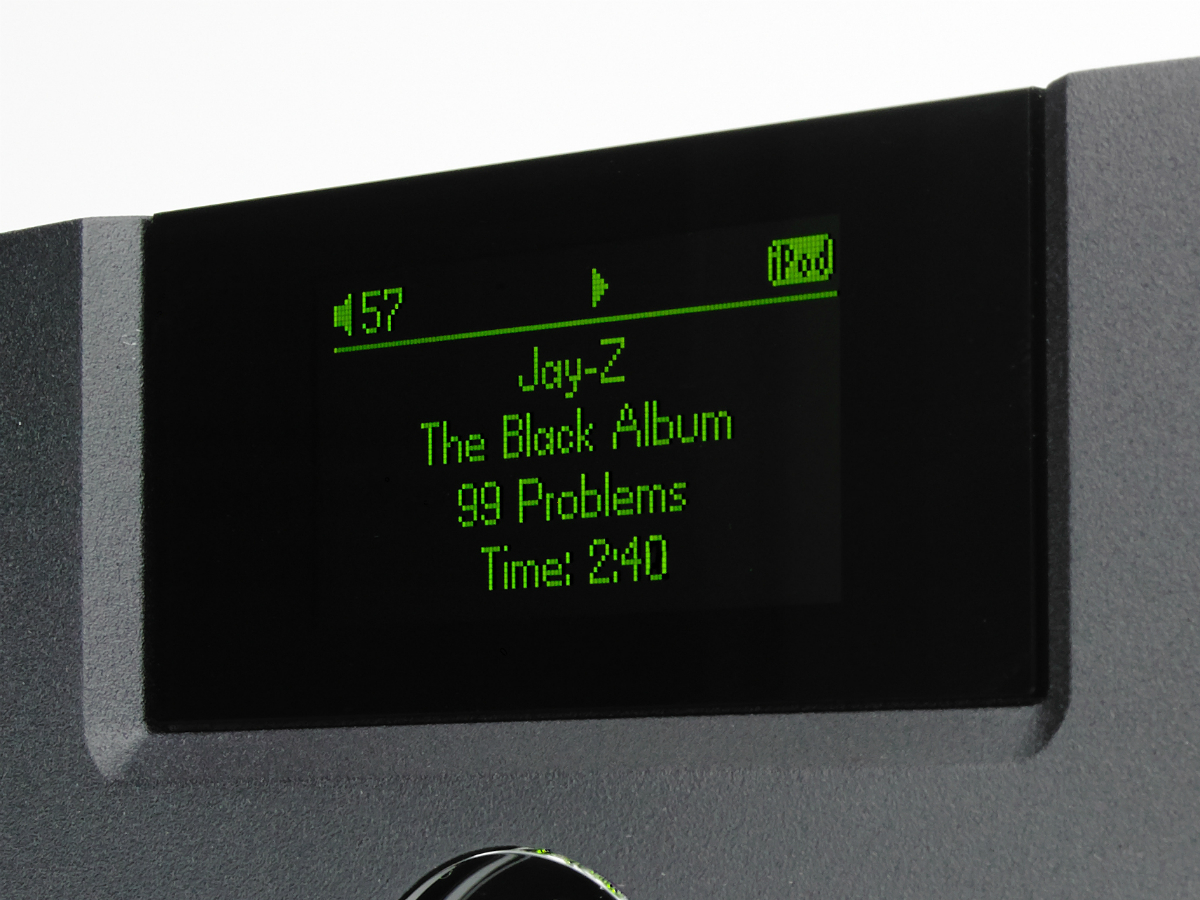 It's only a little box (about half the width of most hi-fi separates), but the UnitiQute 2 is weighty – and it's screwed together like it's intended to survive medium-sized detonations. Even the little screw-in DAB radio aerial feels like you could bang nails in with it.
But the Naim has plenty of finesse too: the green-on-black display is a bright, legible OLED number and you can change the name given to each of the various inputs if it suits you.
Complete control
That big 'Naim' logo on the fascia is a 'mute' control, but otherwise the UnitiQute 2 is controlled either by the supplied remote (as hefty as the UnitiQute 2 itself, but not the last word in logic) or the n-Stream control app for iOS. Sorry, Android fans – no app for you yet.
Compared to its key competition the n-Stream app is pretty comprehensive and simple to use (although album art and what-have-you could be crisper). You'll never mistake it for an app by Apple or LG or Sony, though.
Socket set and match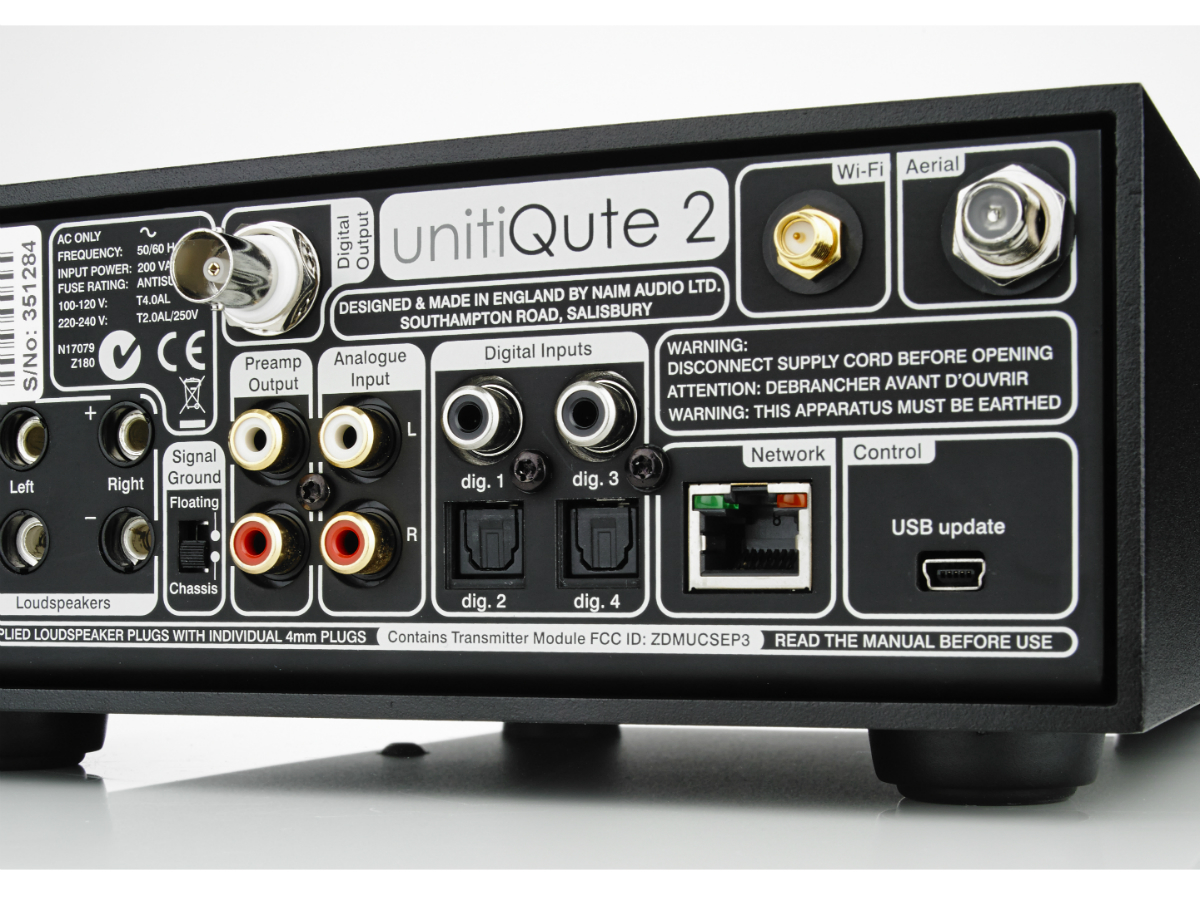 Wireless streaming from NAS devices and internet radio mean the Naim's able to access decades' worth of music, but it's a good hub for the rest of a system too. Two coaxial and two optical digital inputs can feel the force of the UnitiQute 2's sweet 32bit/192kHz DAC, as can the USB slot on the fascia. And with two analogue inputs and a headphone socket too you shouldn't run out of space any time soon.
The only issue is a lack of a music streaming service such as Spotify or Napster. This may be a device designed to make the most of CD-quality and high-resolution audio, but we don't think there's anything wrong with slumming it some lower-quality streams every once in a while, and it's shame Naim doesn't currently support that. You can, of course, connect your iOS device to the USB socket and access whichever service your prefer that way, but it's not really the same thing.
All speakers great and small
When an entire system is this tiny, and when its amplifier section is rated at a frankly unpromising 30 watts per channel, the temptation is to match it with some equally tiddly speakers. Forget the numbers, though – the Naim has enough muscle to handle big, hard-to-drive speakers. Even if you stick it in a biggish room, the UnitiQute 2 can fill it with beautiful sound.
Verdict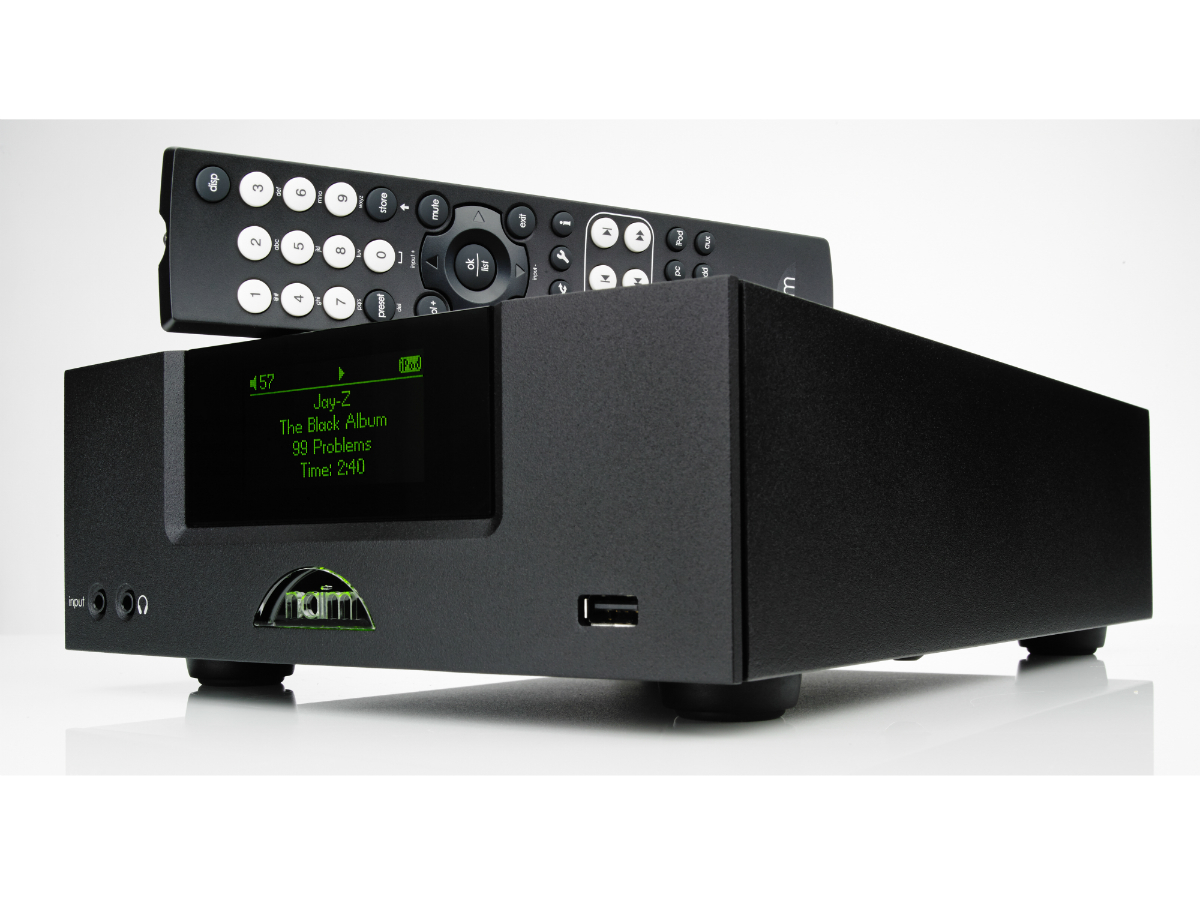 Proof, if any was needed, that a small all-in-one stereo system playing music stored on a computer can sound like high-end hi-fi. There are numerous big, serious-looking boxes costing two or three times the UnitiQute 2's money that are left in the shade by the Naim's frankly startling level of composure and attack.
If you're still wedded to CD you could always opt for the bigger, more expensive Naim Uniti 2, but we say ditch the discs, save some money and go for the UnitiQute 2, which goes to No.3 in our list of the best hi-fi and music streamers in the world right now.
Stuff Says…
High-resolution music doesn't get any more convenient
Good Stuff
Sounds way bigger and more expensive than it is
Brilliant hub for all your digital sources
Smooth-scrolling, responsive control app
Bad Stuff
Utilitarian looks
Spotify or similar would be nice
Control app is iOS-only