Motorola Moto G82 review: the screen's the star
Mid-tier specs for considerably less cash than you'd expect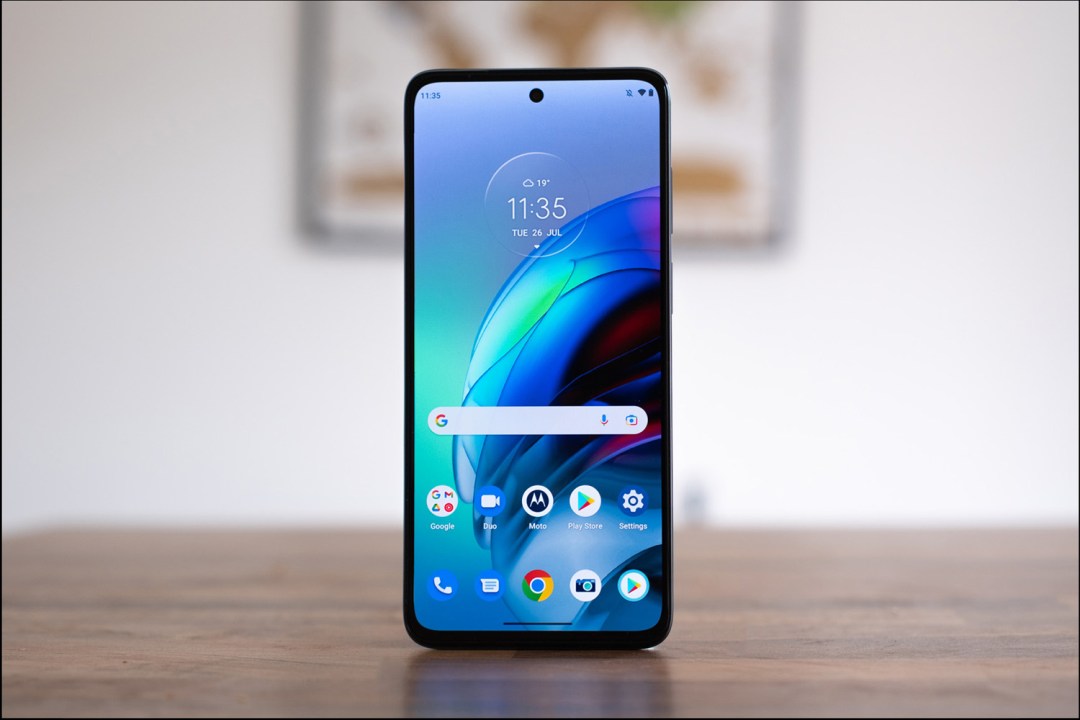 Ever since the bargain-tastic Moto G first rocked up almost a decade ago, Motorola has been a brand to look for when searching for a sensibly-priced smartphone. It hasn't had too many out-and-out winners of late, with upstart rivals from OnePlus tending to steal the show, but the Motorola Moto G82 might change that.
This sub-£300 steal of a phone is packing a high refresh rate OLED screen, giant 5000mAh battery and optically stabilised 50MP camera – all features you'd expect to find in handsets costing a fair bit more. Throw in the firm's trademark take on Android (minimal, marvellous) and there's an awful lot to like.
Has Moto really pulled a blinder here – or has it had to cut back in other areas to squeeze in those headline features at such an appealing price?
Design & build: keep it in the family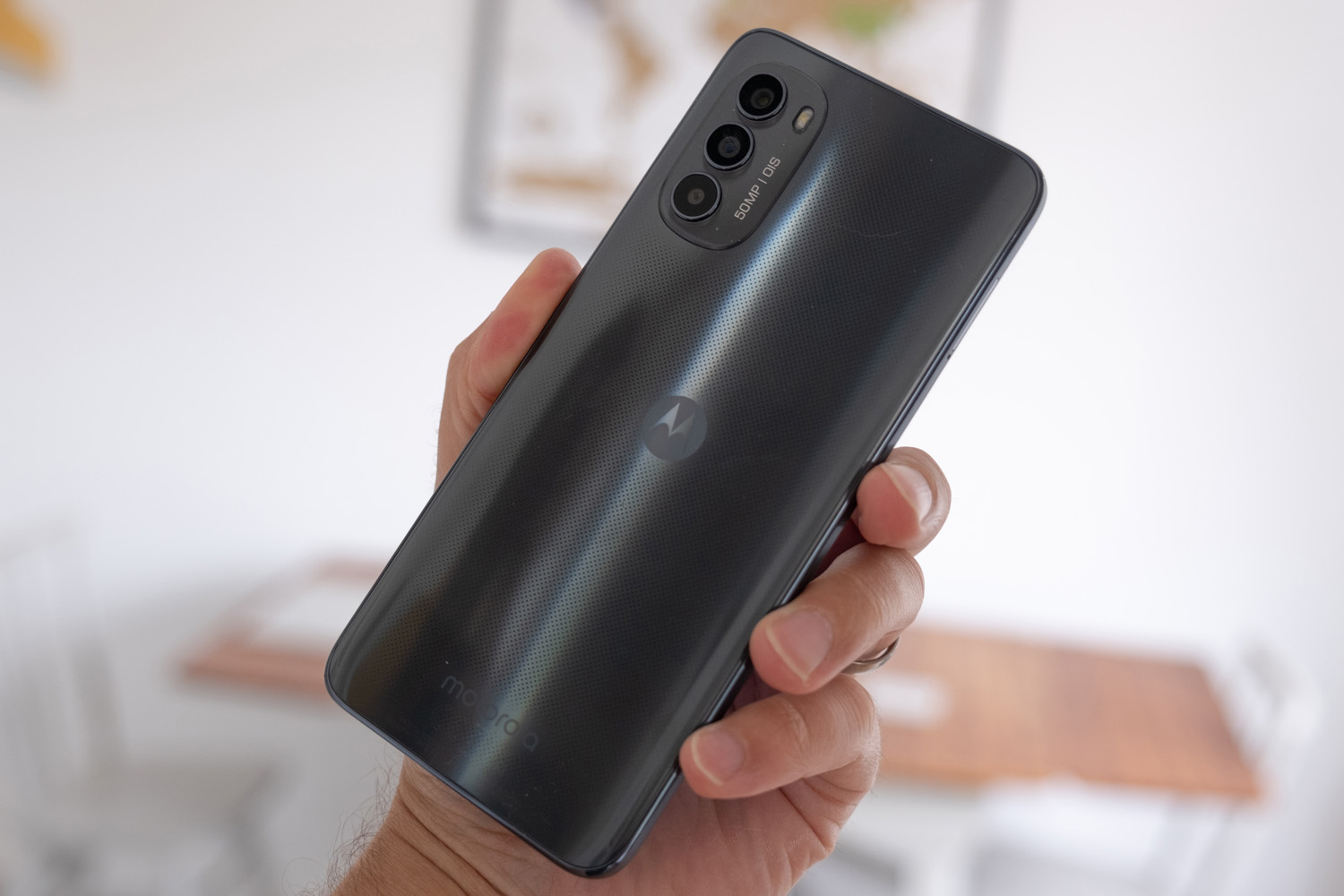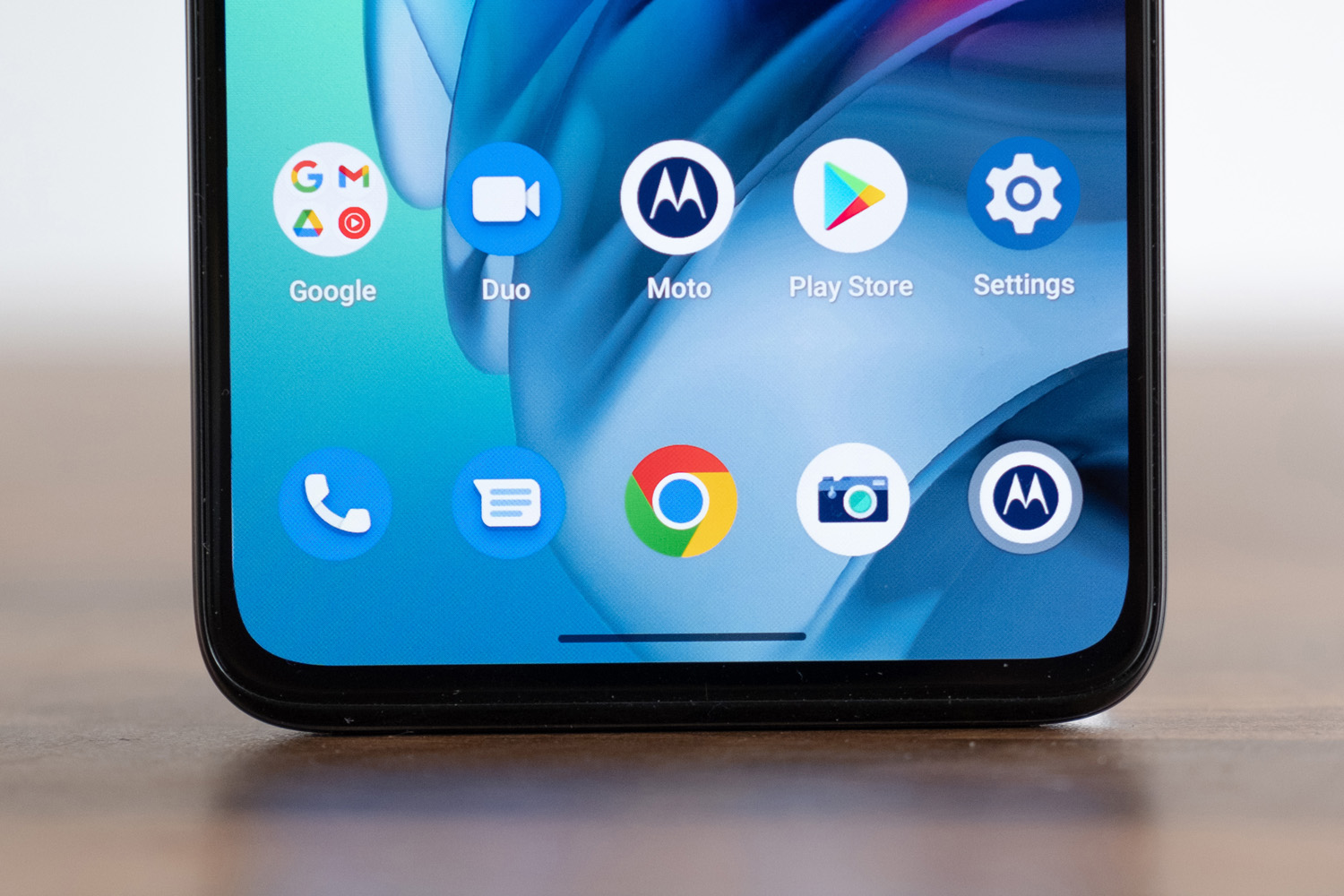 The G82 doesn't rock the boat in the styling department: it has very similar looks to the rest of the G-series range, with a plastic build, neatly rounded edges and a compact rear camera bump. It's not too hefty, but the 6.6in display puts it on the large side. Smaller hands might find it a little cumbersome.
The biggest change is to the fingerprint sensor, which is now built into the power button on the side rather than lurking on the back of the phone. It's not especially rapid at recognising your digits but is accurate enough once it does.
An IP52 rating means you're better protected from dust than you are from water, but it shouldn't suffer if you get caught in a brief rain shower.
The metal-effect rear has a perforated pattern that reminds us of a high-end speaker grille. It looks the part, with minimal branding also helping to disguise its affordable status, but it picks up fingerprint smudges all too easily. A bundled silicone case helps keep it clean, as well as safer from scrapes and scratches.
Screen & sound: how refreshing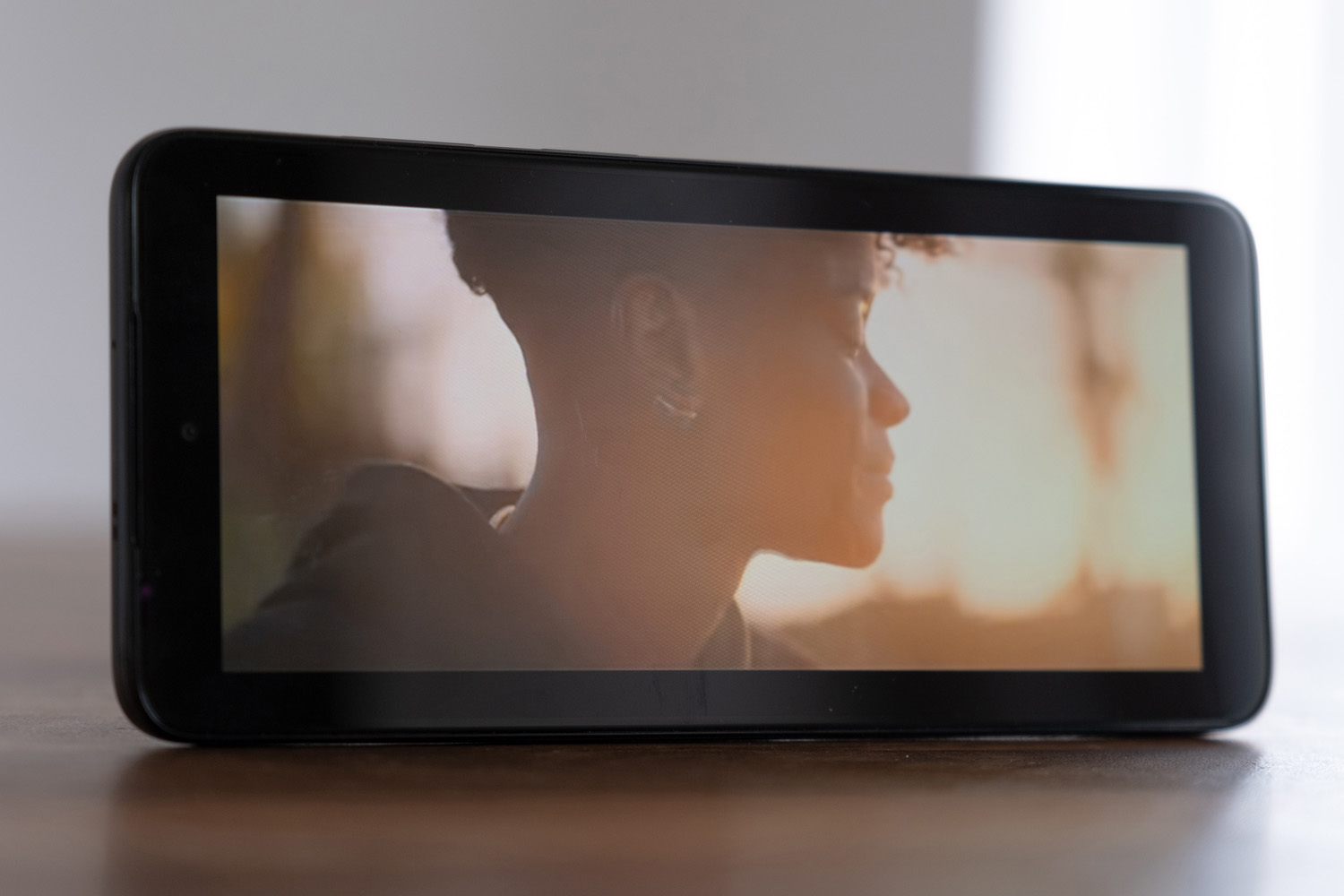 It's one thing to get an OLED screen at this price, but Motorola has gone above and beyond, gracing the G82 with a high refresh rate panel. While rivals plod along at 60Hz, or maybe nudge up to 90Hz, here you're getting a silky-smooth 120Hz display.
Everything feels so much more responsive as a result, especially when scrolling through apps and websites. The phone can decide when to swap between 60 and 120Hz, or you can choose one to run all the time; the higher rate uses a little extra battery, but you won't mind once you see it in motion.
This is also Moto's first dalliance with 10-bit colour, allowing for billions of shades instead of the millions you'd see on lesser, LCD-equipped models. We're talking super-subtle differences, but it's still a welcome addition.
The bit-more-than-Full HD resolution is the affordable phone standard, and looks crisp enough here when held at arm's length. OLED tech delivers impeccable contrast and deep, inky blacks that make photos and videos truly pop, and viewing angles are top-notch too. Colours are suitably vivid, if a little cool out of the box – happily Moto lets you tweak the temperature in the Settings menu. There's no HDR support, though.
Brightness is the one area that's merely average, meaning you might struggle to see the screen clearly under bright sunlight. There's no problem once you step inside, and no similarly-priced rivals perform significantly better.
The G82 also impresses on the audio front, with a set of stereo speakers given the Dolby Atmos seal of approval. They get reasonably loud, although the earpiece tweeter isn't quite on the same level as the down-firing driver. There's no real bass, unsurprisingly, but they won't instantly send you scrabbling for a pair of headphones. Which don't need to be wireless, either: the 3.5mm headphone port is still a thing here.
Performance and battery life: simple, but no slouch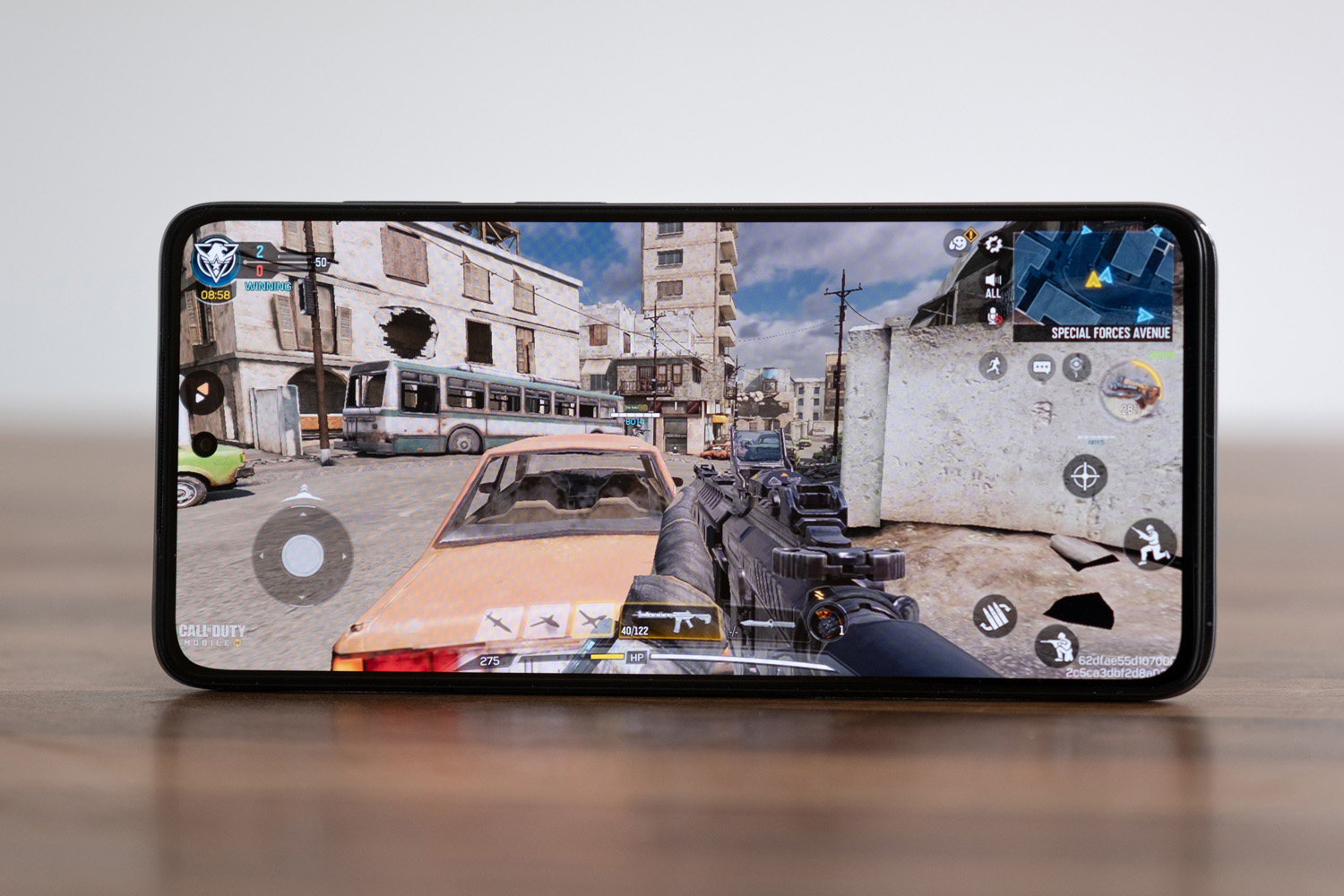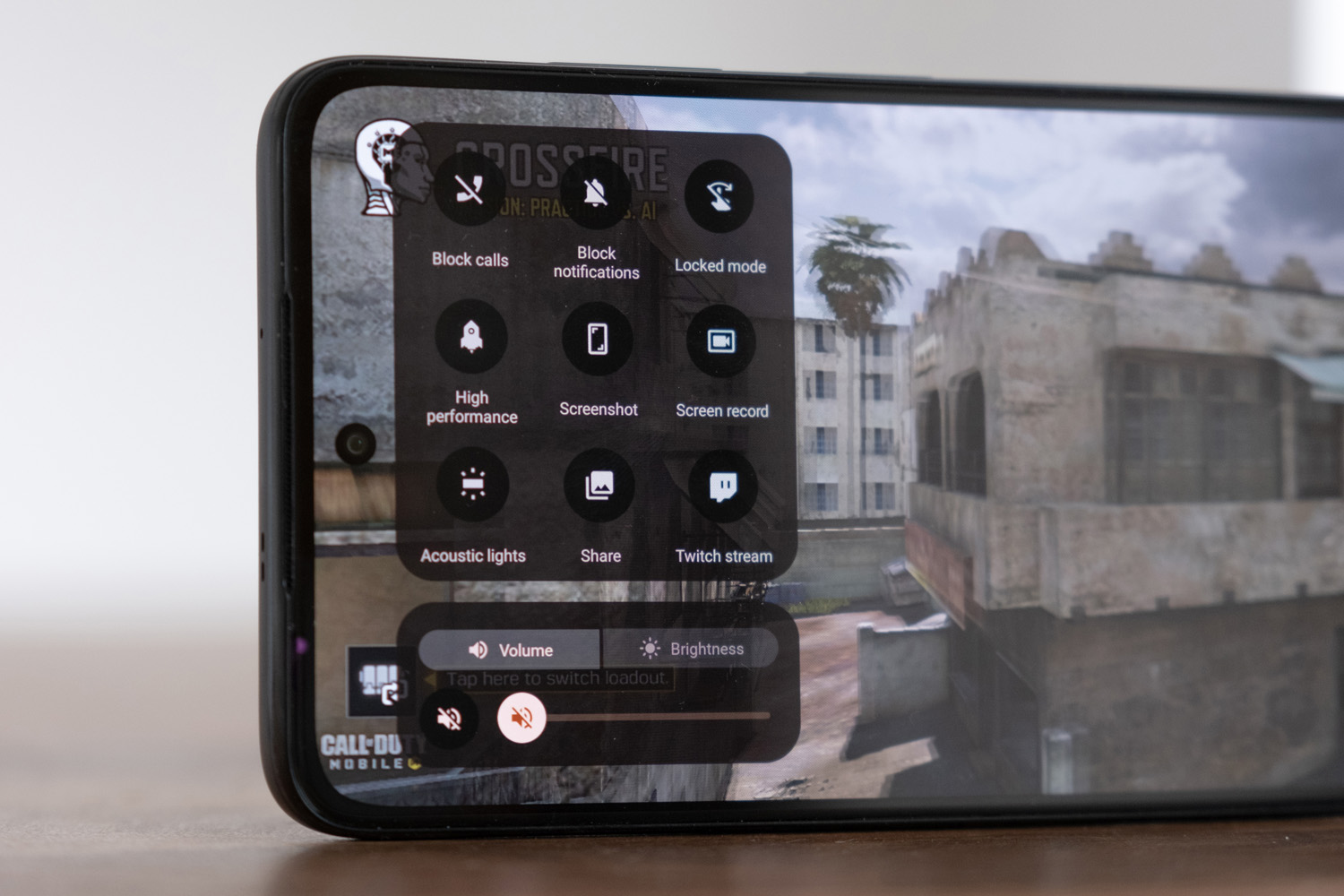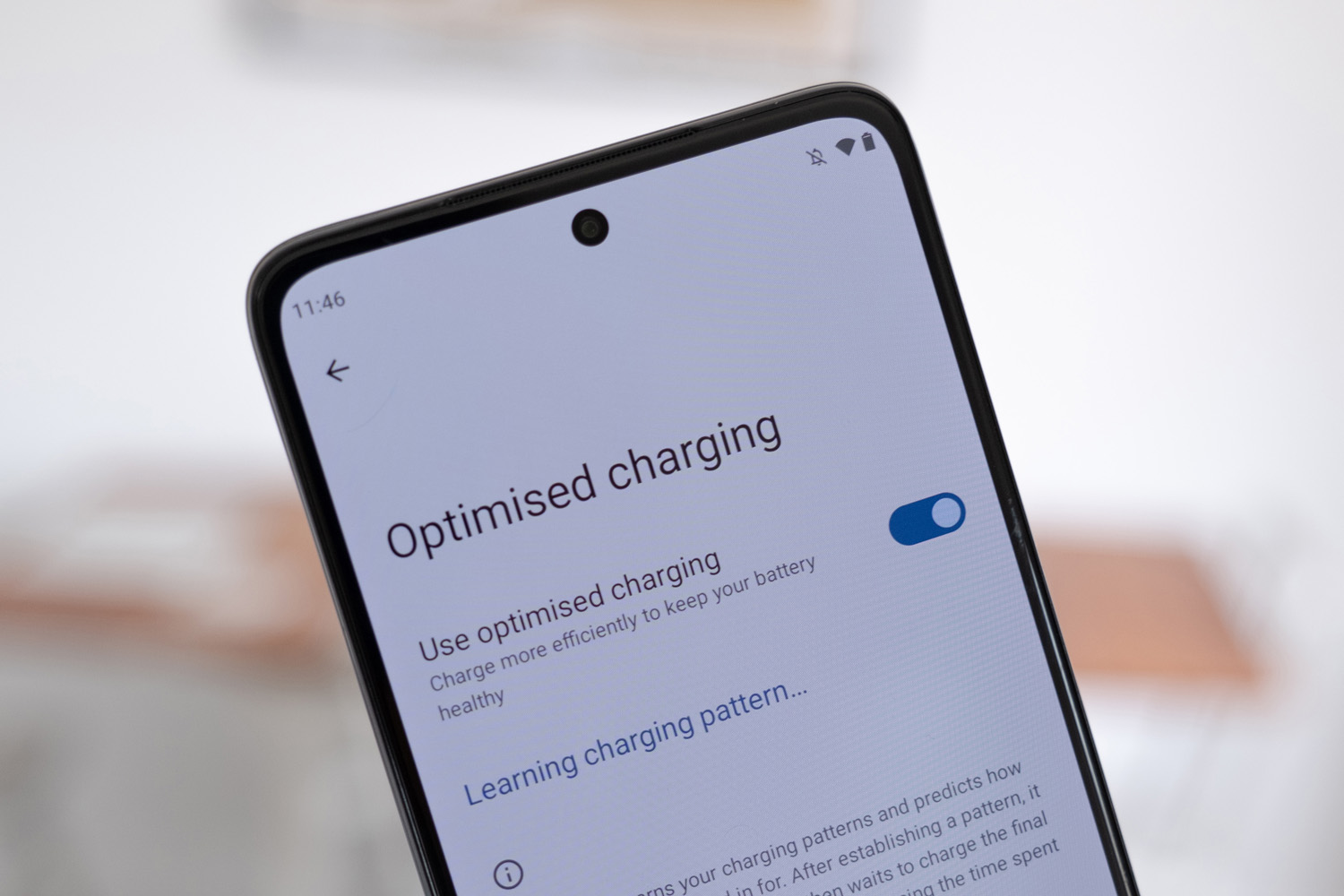 There are no major surprises on the power front, with the G82 putting in a respectable effort courtesy of a Snapdragon 695 CPU and 6GB of RAM. 128GB of on-board storage is also par for the course, but microSD expansion is a handy inclusion.
It's able to keep pace with Android 12, opens apps at a fair lick and doesn't get too bogged down when swiping between camera lenses. You'll spot its weaknesses when multitasking, with apps having to redraw a lot sooner here than they would on a pricier handset and images taking a tad longer to render when scrolling through your gallery. But that's all part and parcel of being an affordable phone.
The OnePlus Nord CE 2 is the better performer across the board, with slightly higher frame rates in games. The G82 gets the job done, with 3D titles like Call of Duty Mobile running smoothly enough with a few settings dialled back. Just don't expect to hit 120fps and take full advantage of its high refresh rate screen – even when you slam all the detail settings to their lowest levels. If your phone spends more time playing COD than making calls, you might need to extend your budget a bit and look elsewhere.
On the plus side, the G82's internals sip power. With 5000mAh in reserve, there's also plenty to sip from, translating to comfortable day and a half of moderate to heavy use. Stick to the essentials and two days is easy enough to hit using the battery saver mode when you're nearing the red.
It's speedy enough to charge, with a 30W maximum delivering a complete top-up in about an hour. Motorola still bundles a power brick in the box, too.
Motorola Moto G82 software: a few handy extras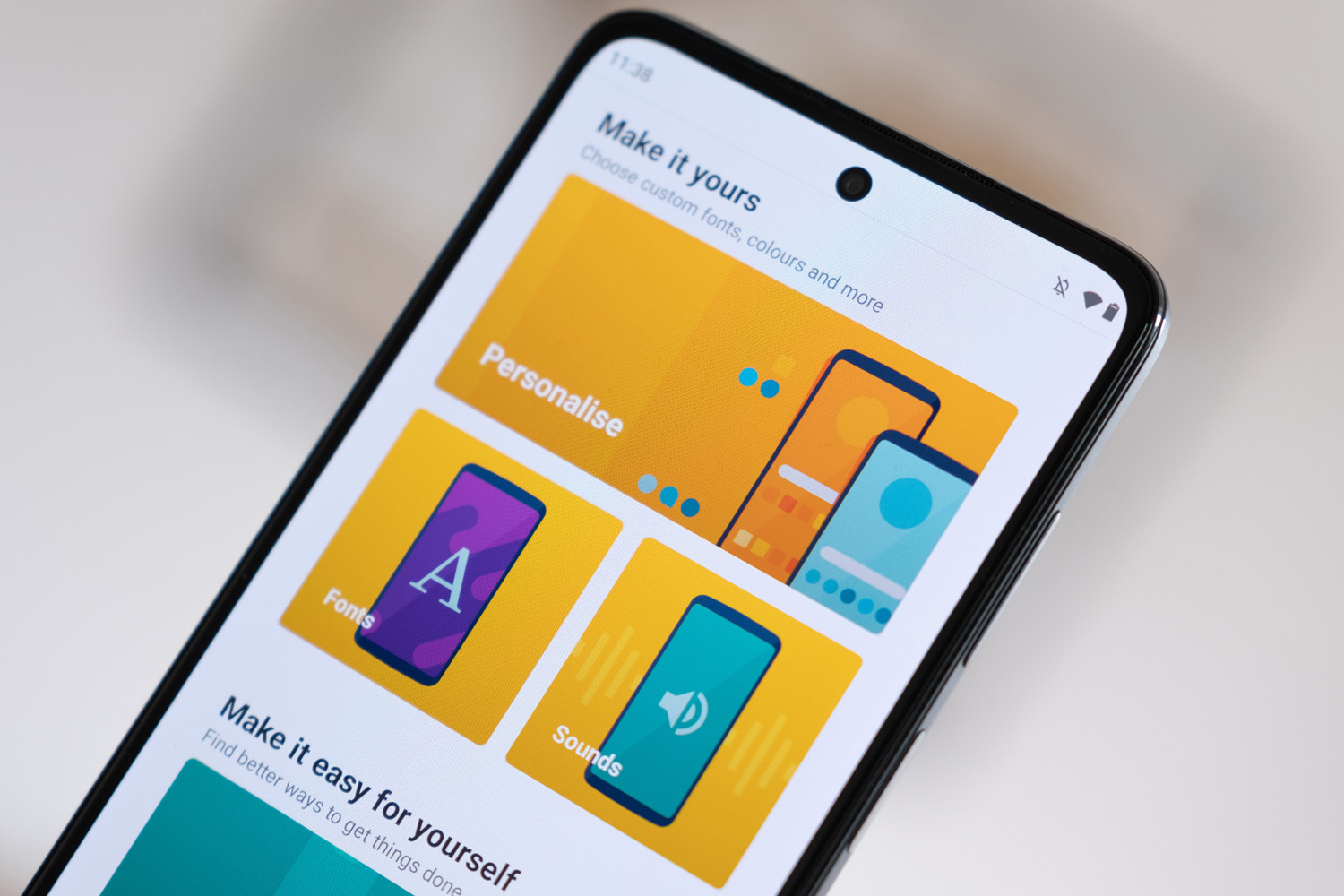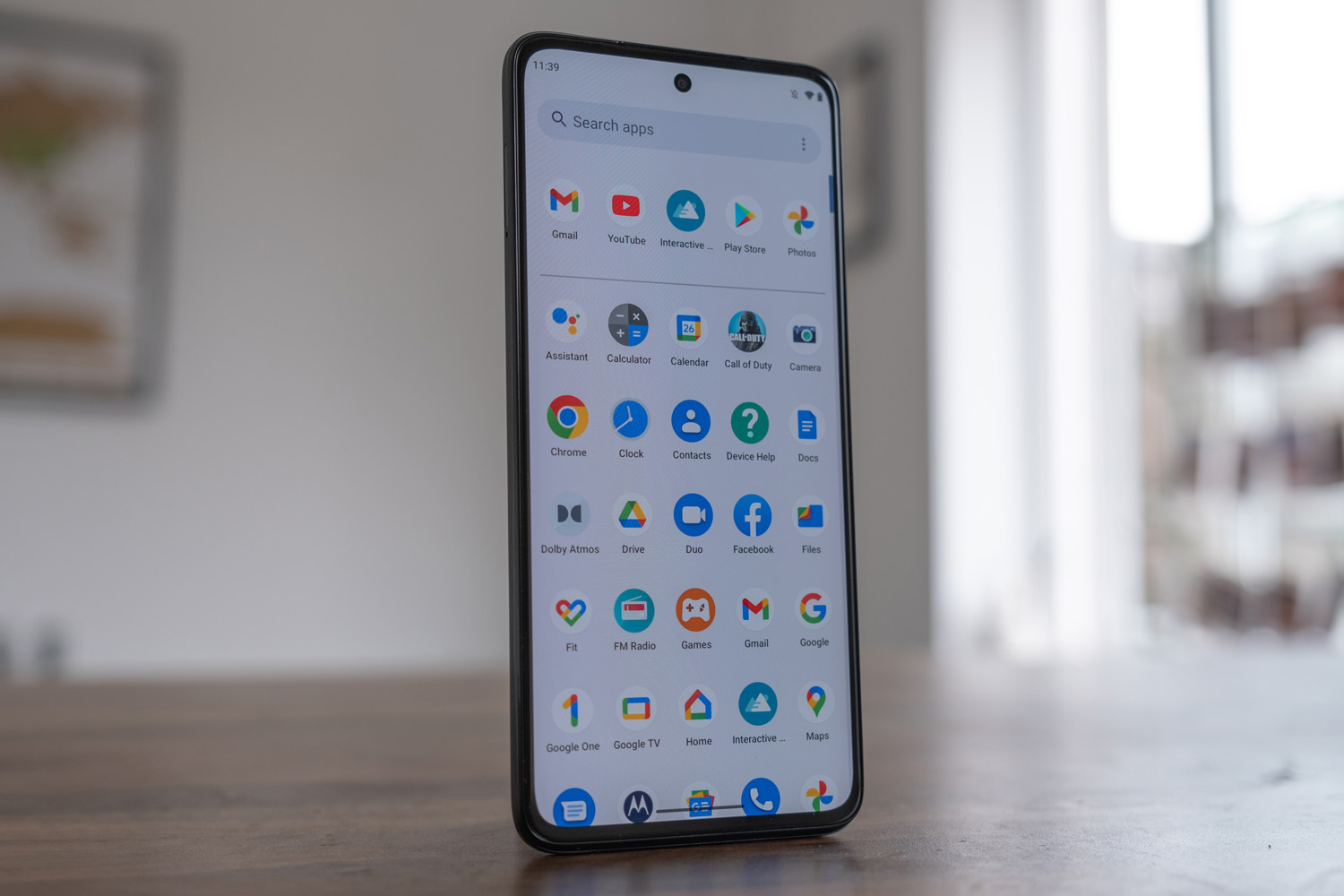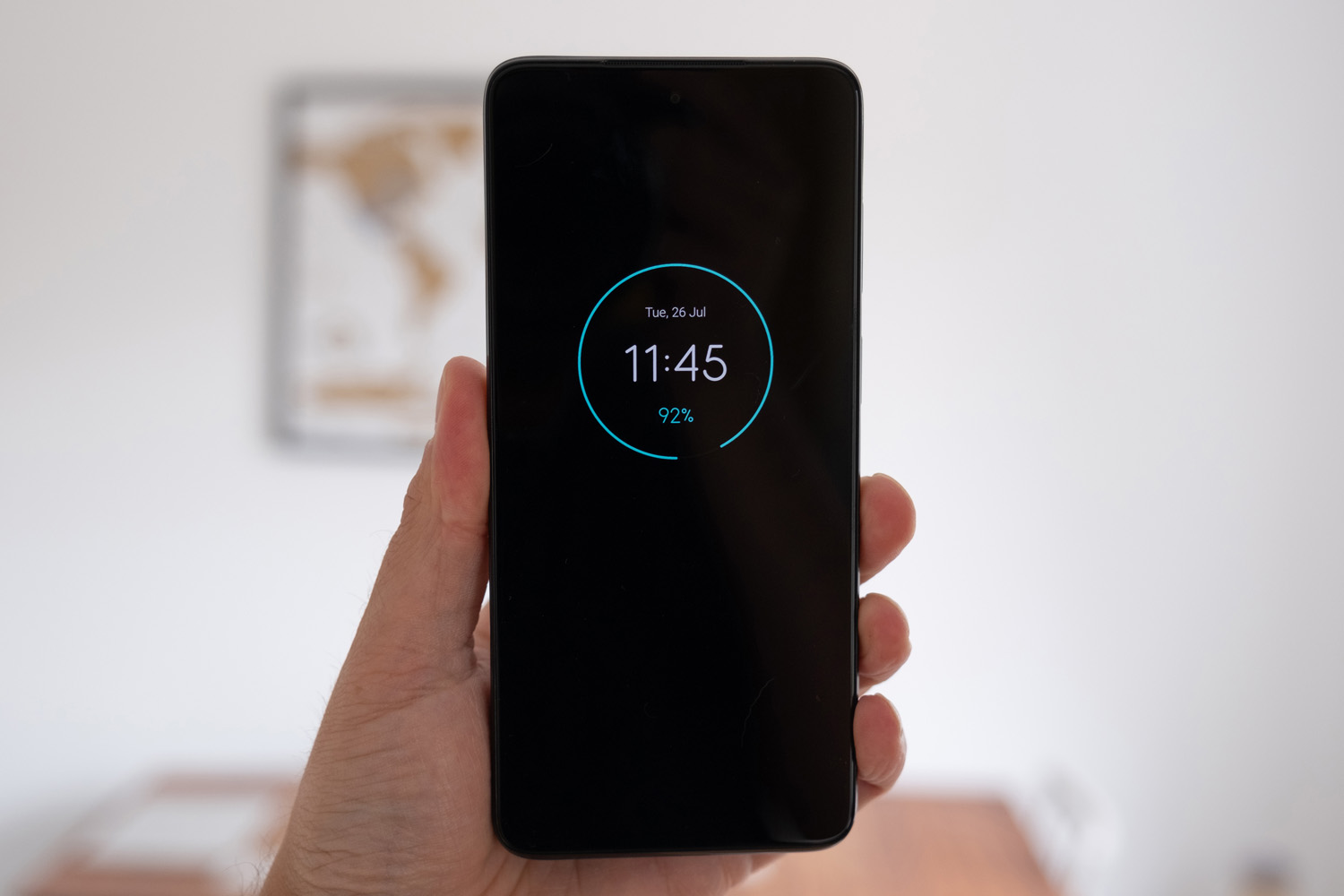 Motorola's take on Android has always been minimal, and that's true of the G82 as well: it's almost identical to the stock UI, with just a few extra shortcuts and features for those that know to go looking for them.
There's no third-party bloat, just an FM radio and games hub – otherwise it's Google's apps all the way. Everything else is tucked inside the Moto app, including gestures like shaking the phone to launch the camera app, or turning on the torch with a few karate chops (yes, really). Most are disabled by default, or you're given the option to use them during setup, so activating one won't come as a surprise.
Moto isn't always first in line with software and security updates, but it does promise two years of new Android releases and three years of security patches. That's not bad at this price, with only Nokia standing out as offering more – and then just for specific handsets.
Motorola Moto G82 cameras : steady hands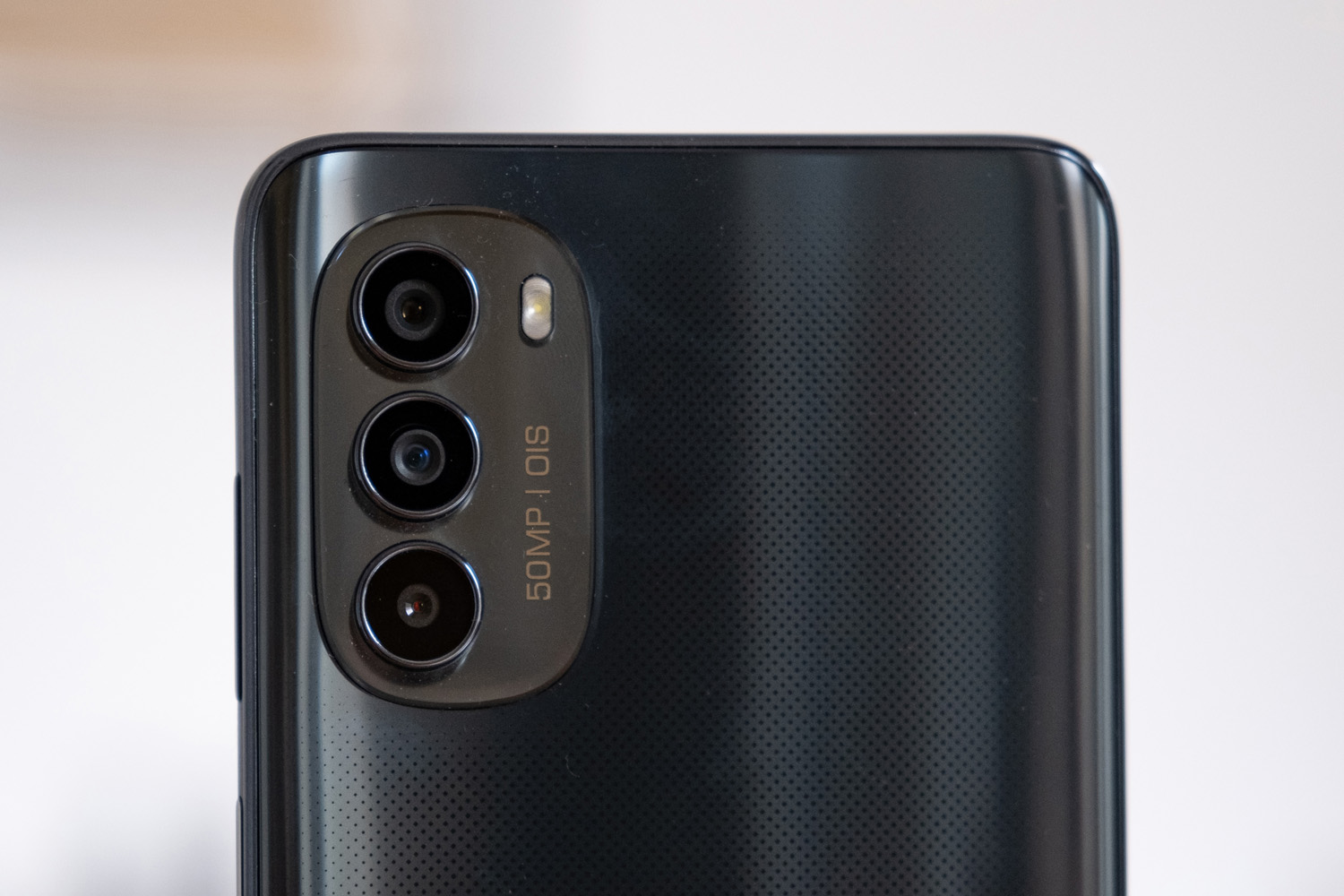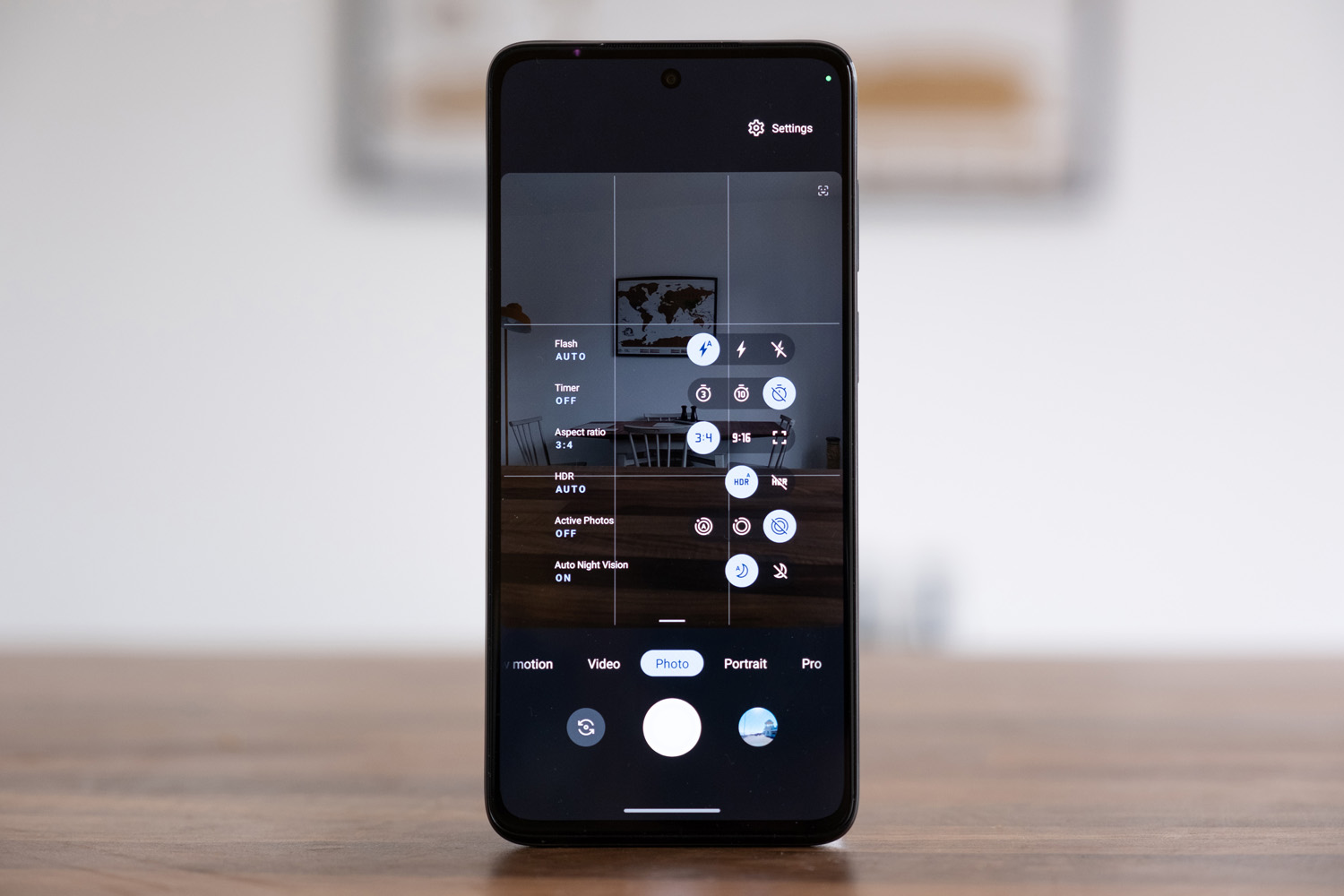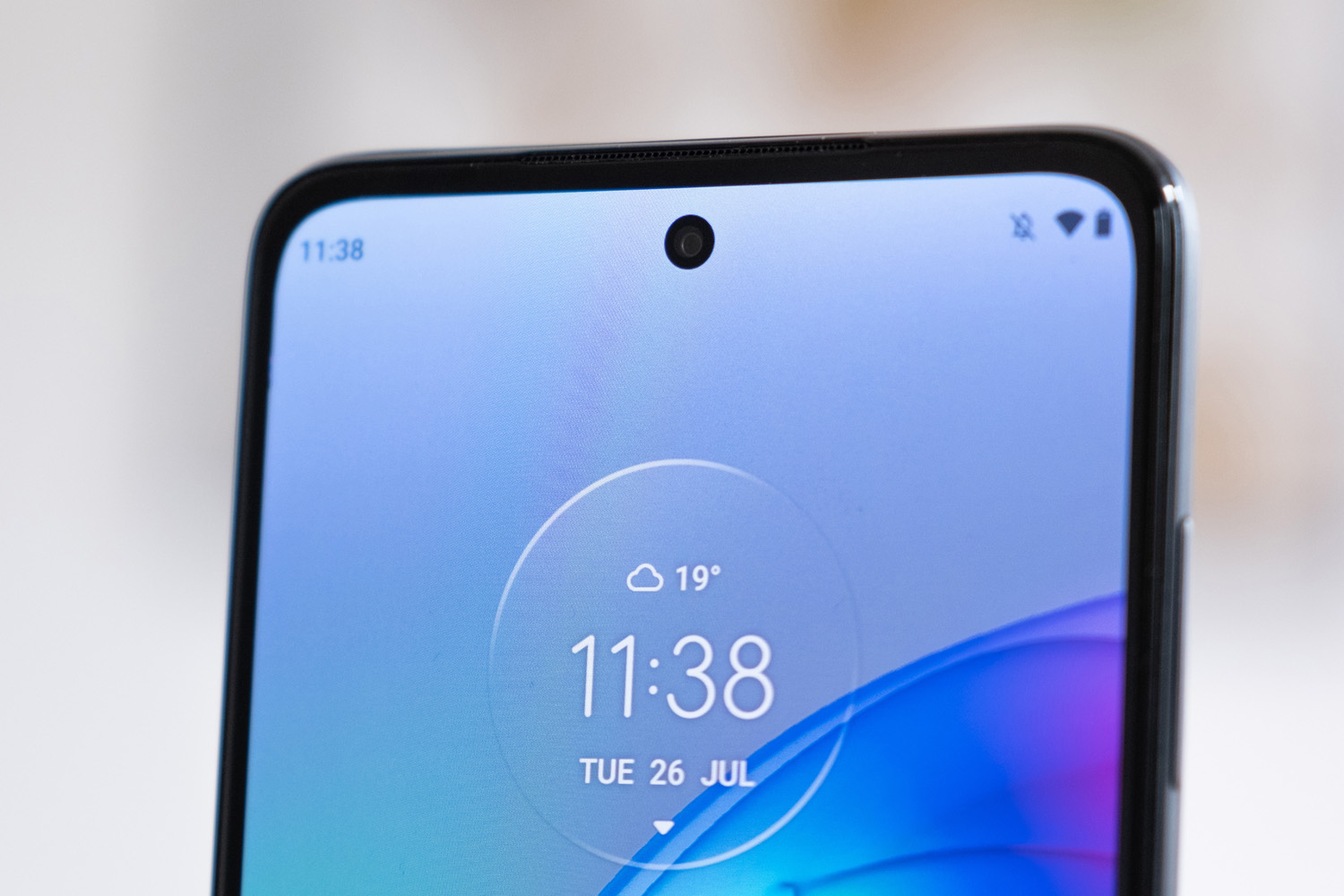 In one way, the G82's three rear cameras feel like Motorola has simply followed the affordable phone template: a high pixel count main snapper, joined by a more basic ultrawide, and a token macro lens. That's not the whole story, though: the 50MP main sensor also gets optical image stabilisation – something of a rarity at this price.
In bright light, it is quick to focus and captures detailed images, with pixel-binning used to spit out 12.5MP shots. Colours are vibrant, while staying on the right side of realistic. Auto HDR can't always compensate for particularly bright parts of a scene, but it works well everywhere else, balancing clouds with areas of shadow. It trades blows with phones costing £100 more, which is quite the achievement.
OIS helps in low light, but the G82's processing isn't the strongest here. Images look sharp and reasonably detailed, although noise jumps up quite quickly. Results are merely OK given the price, with rivals managing to produce cleaner shots overall.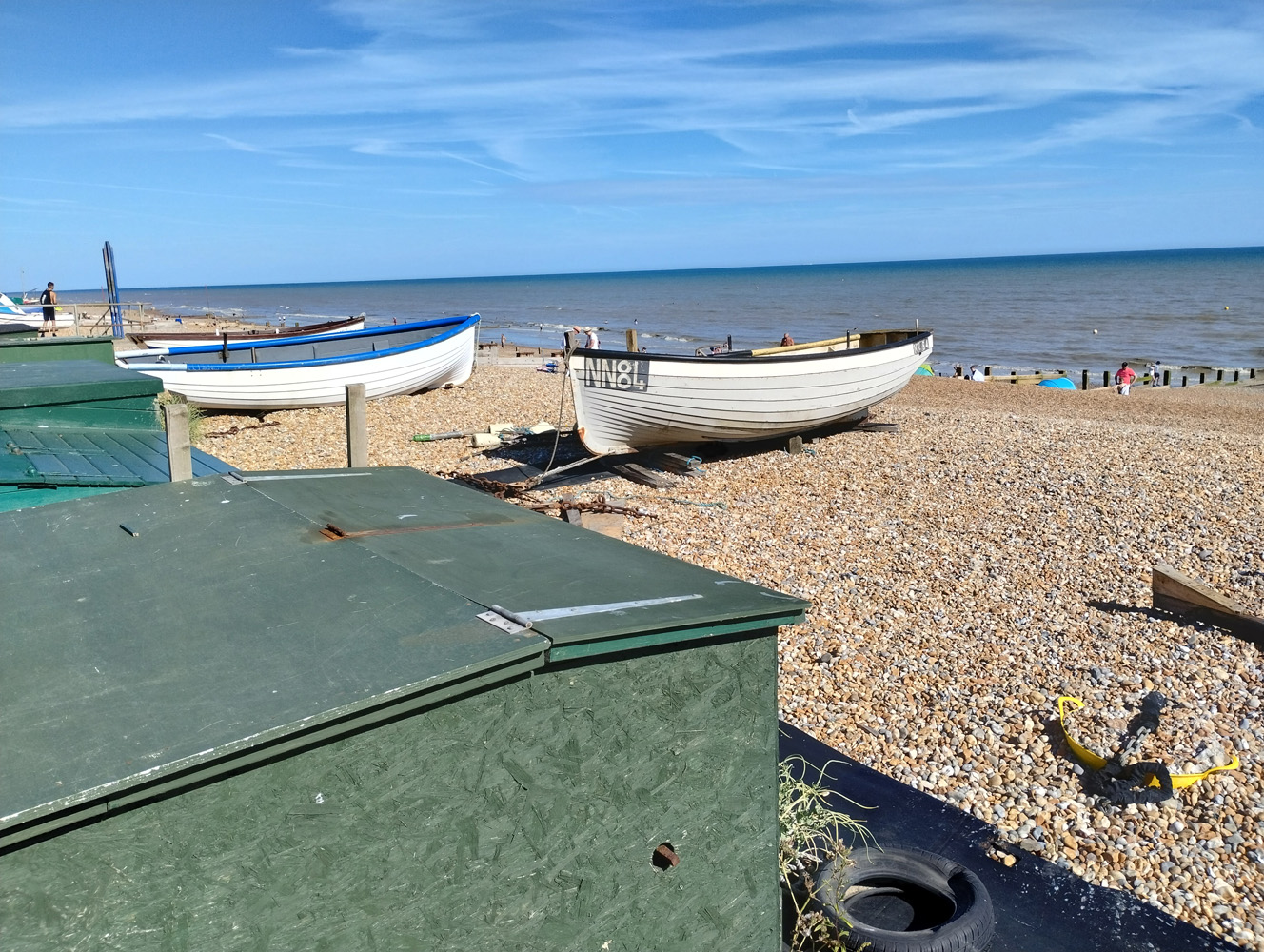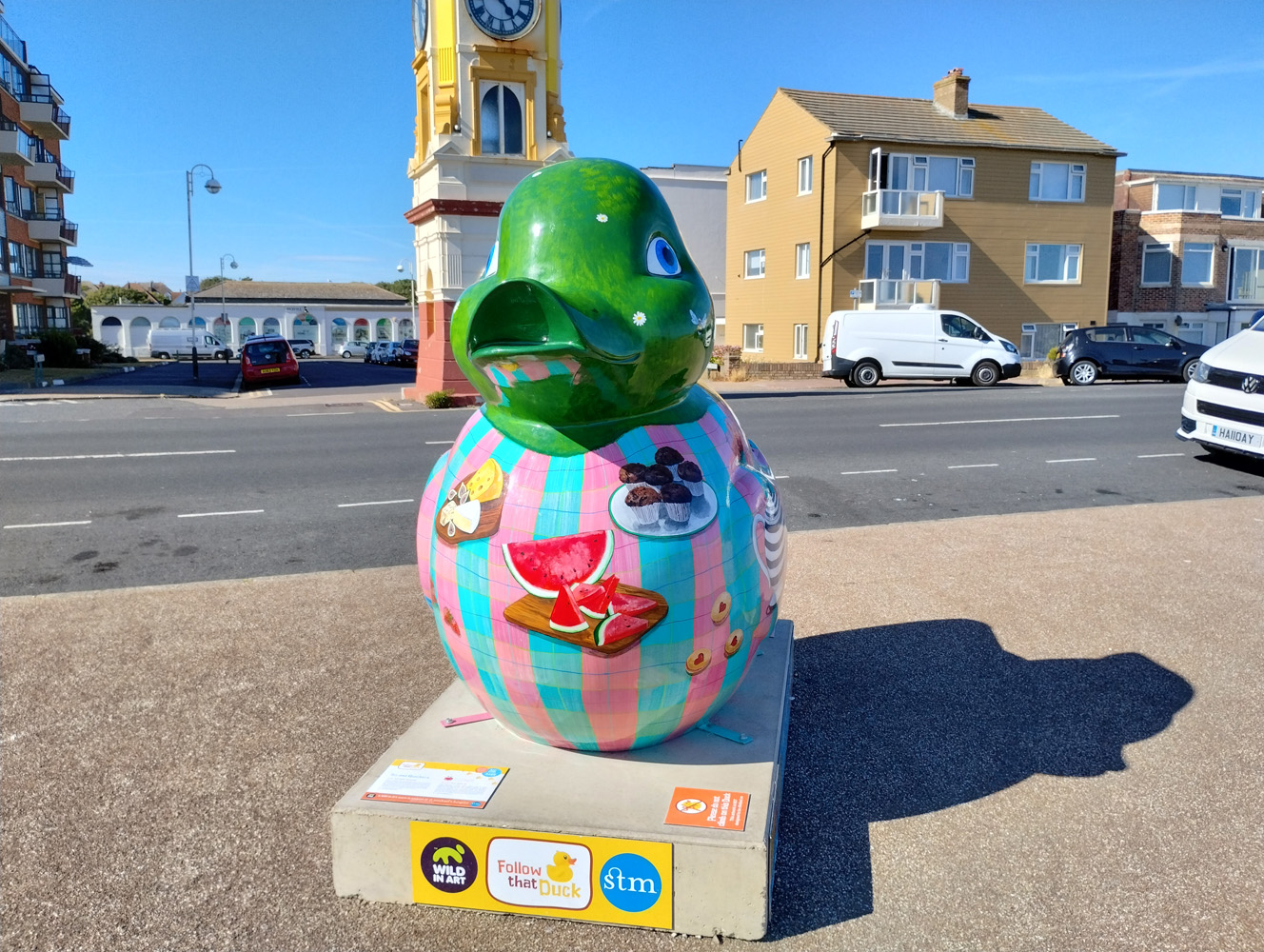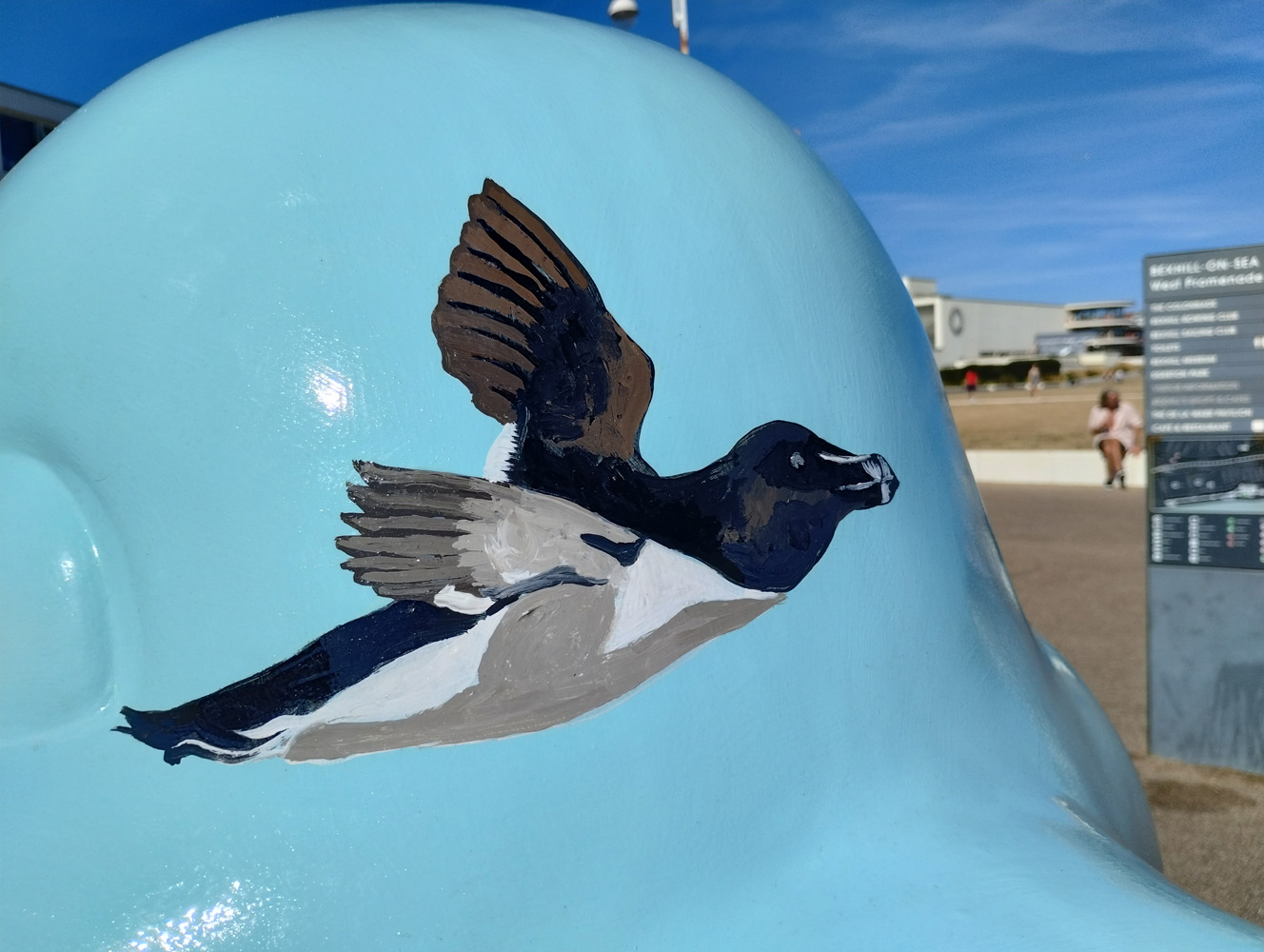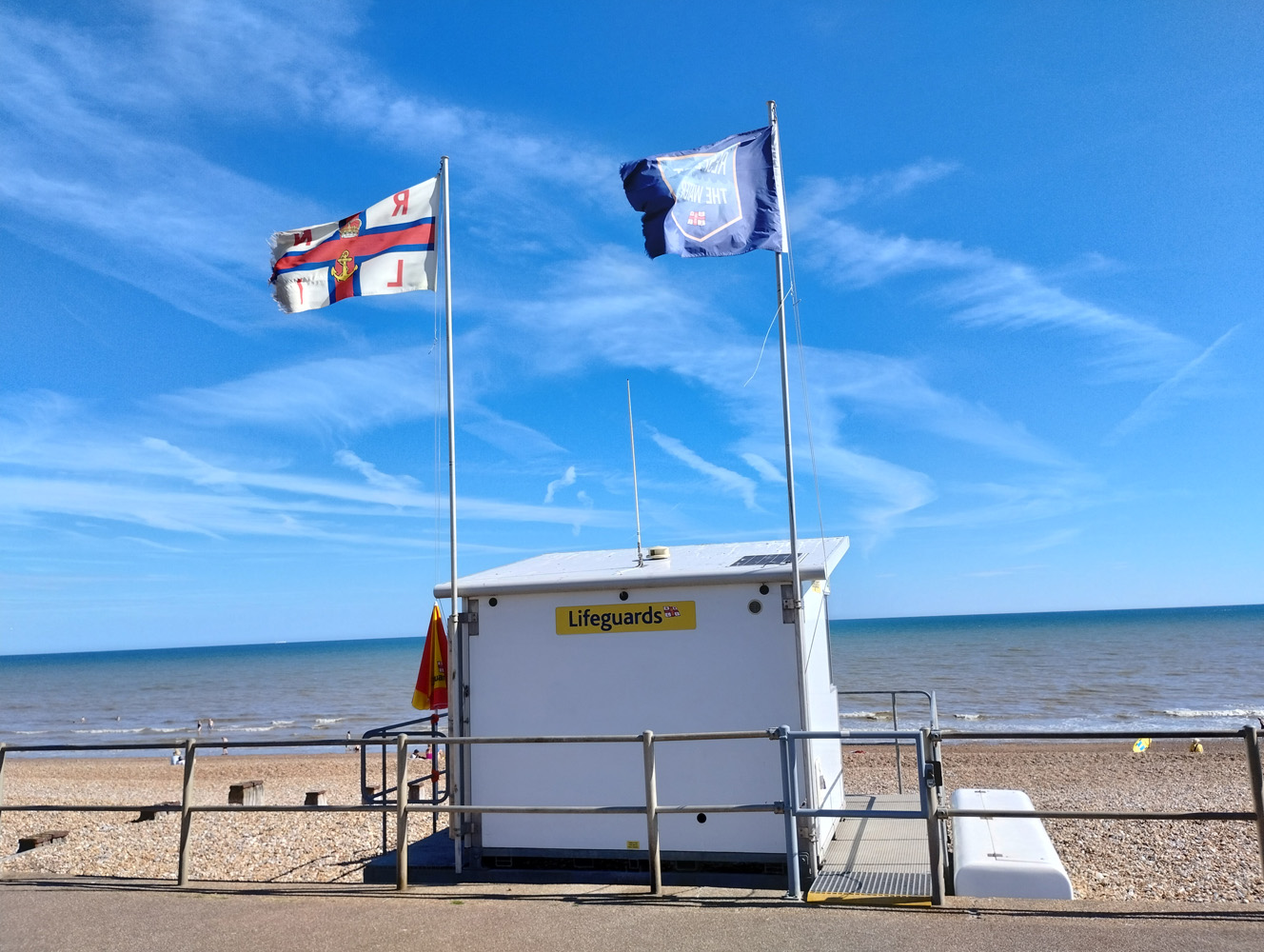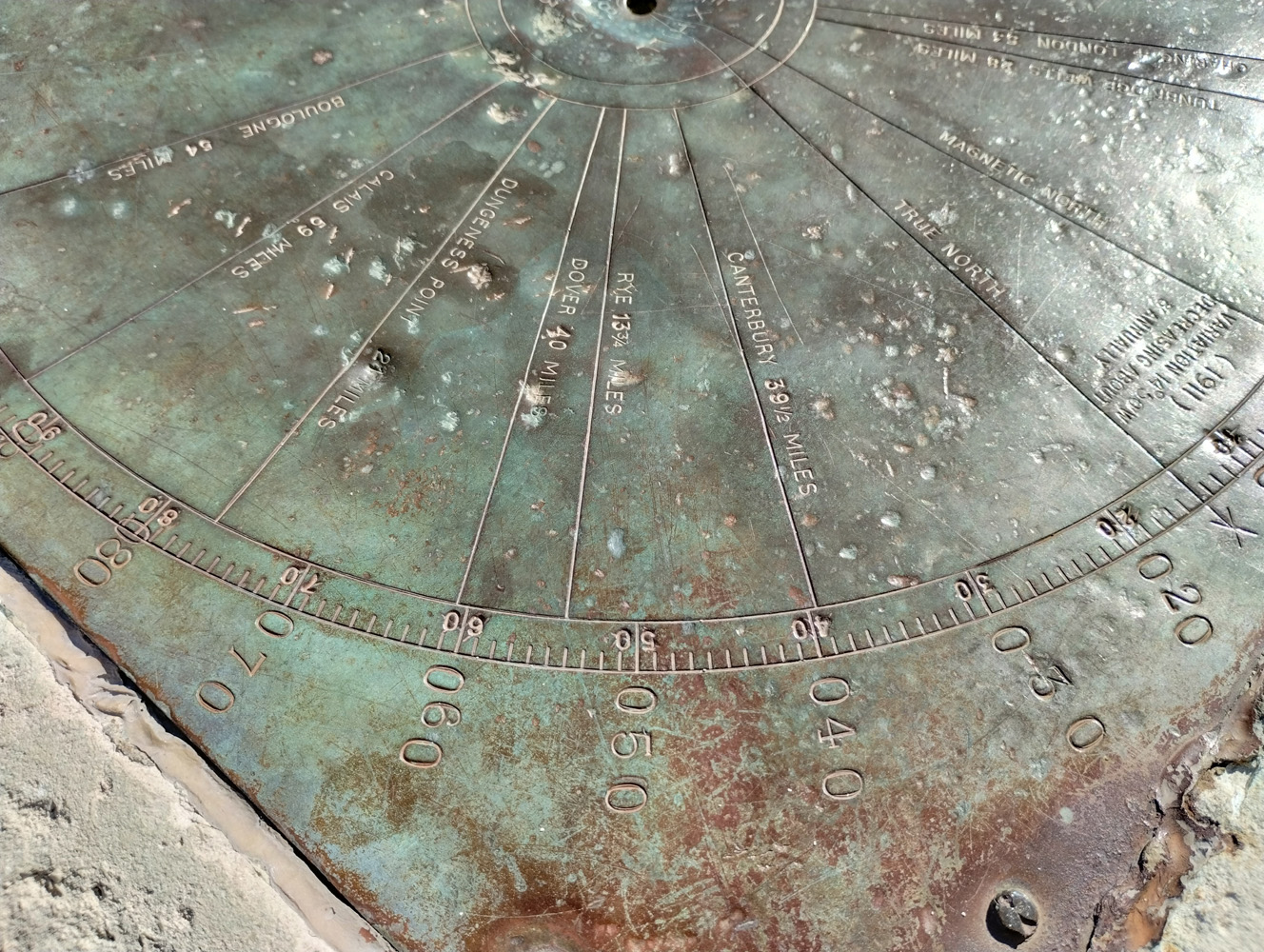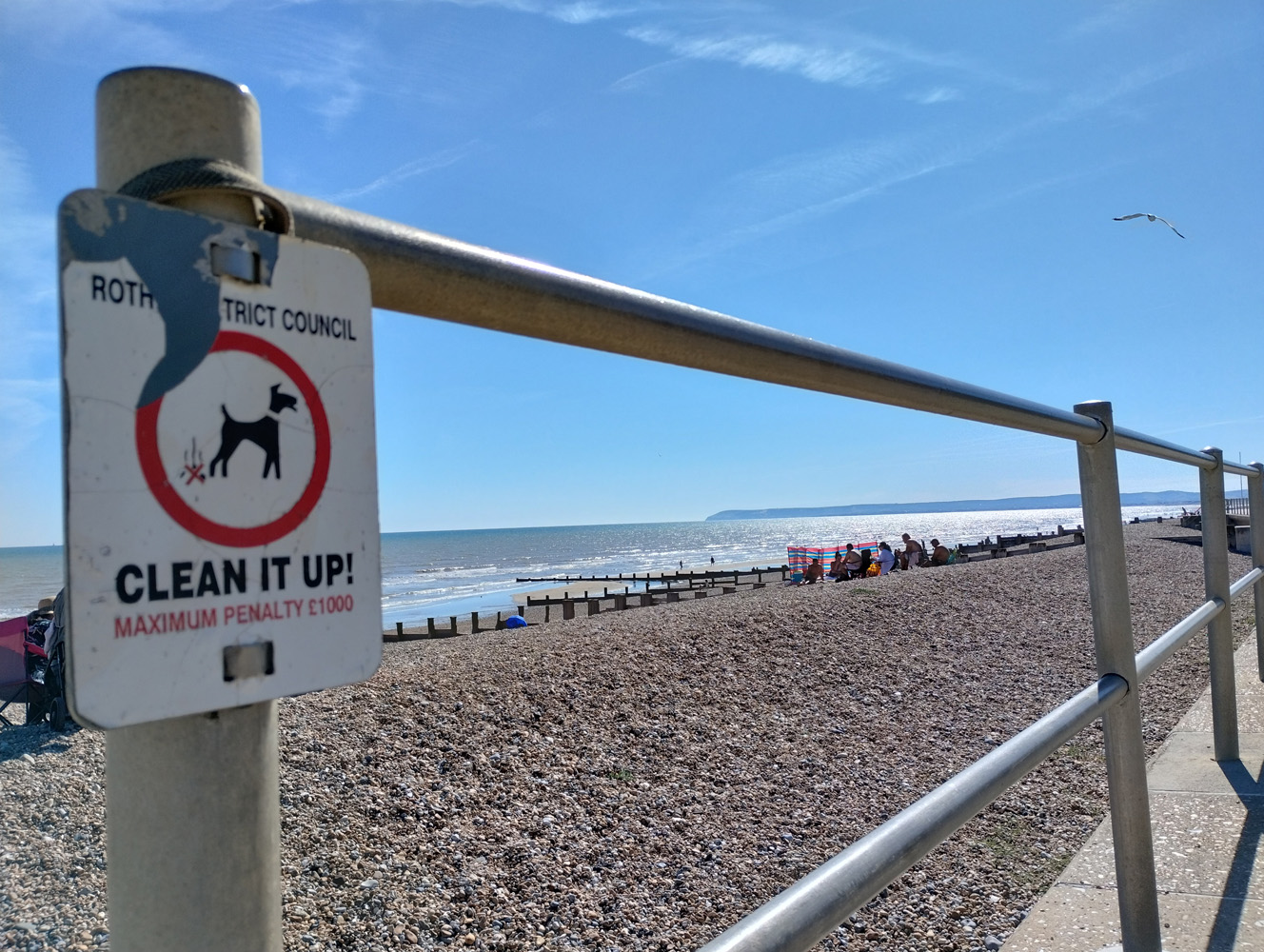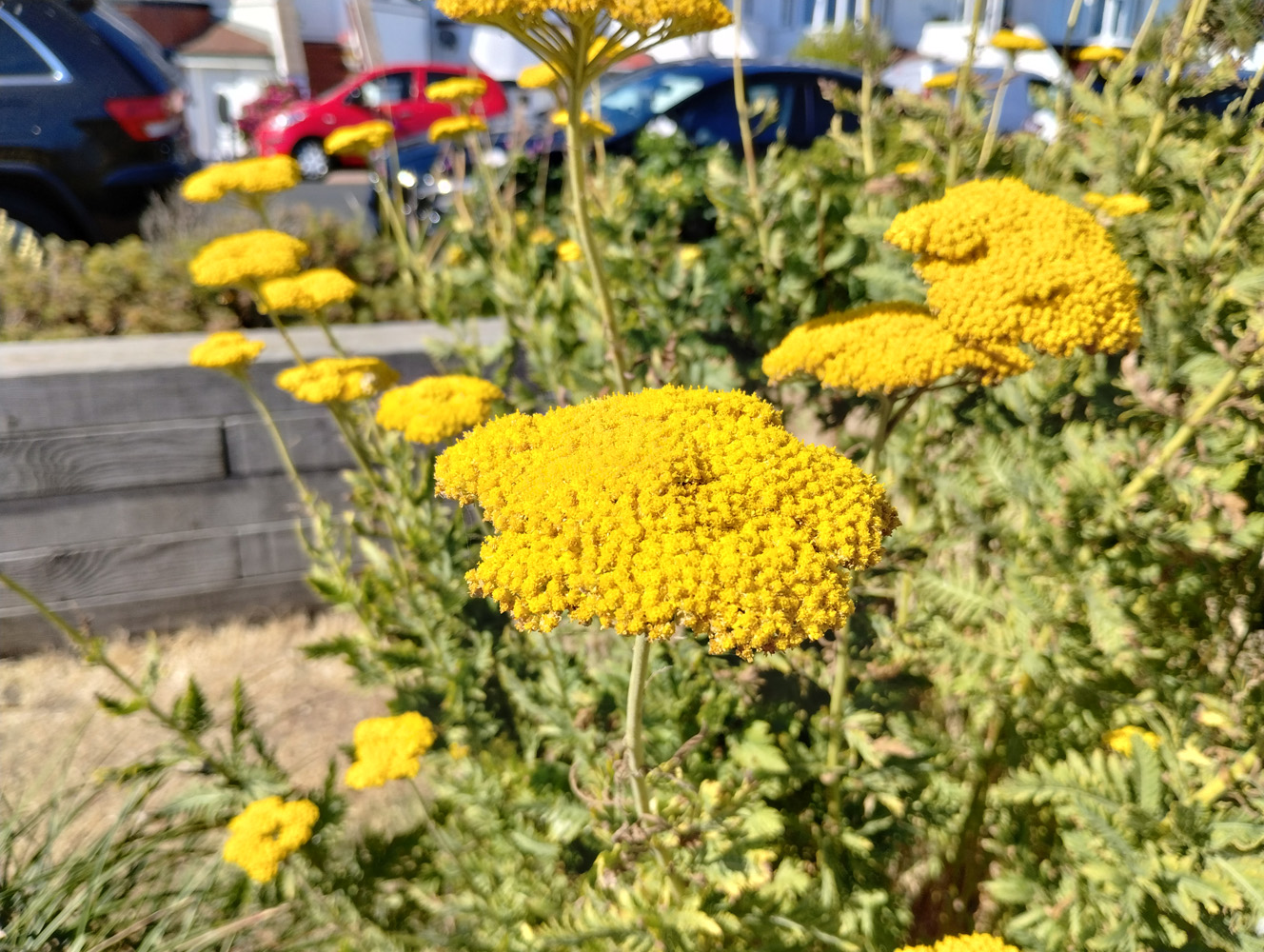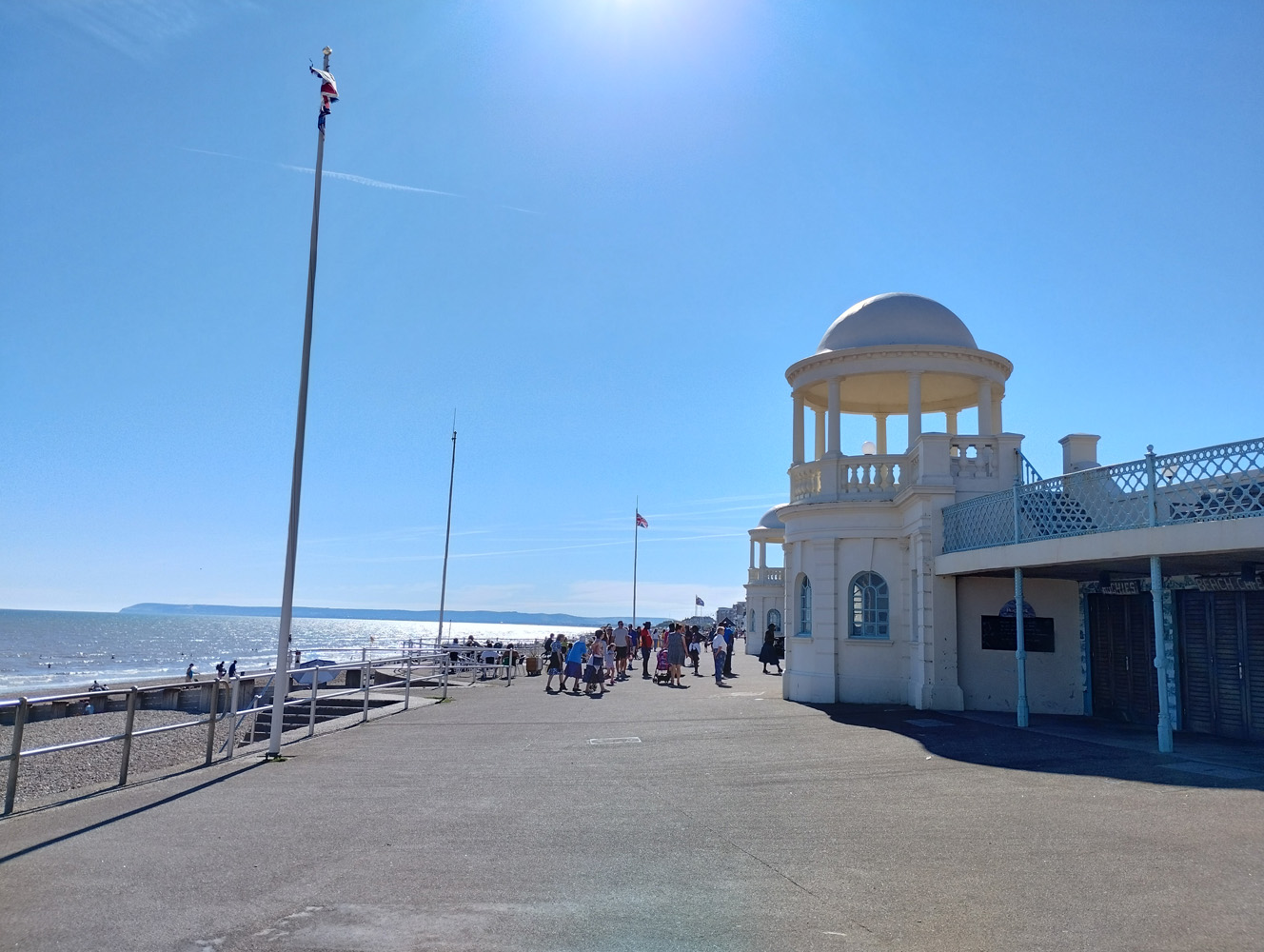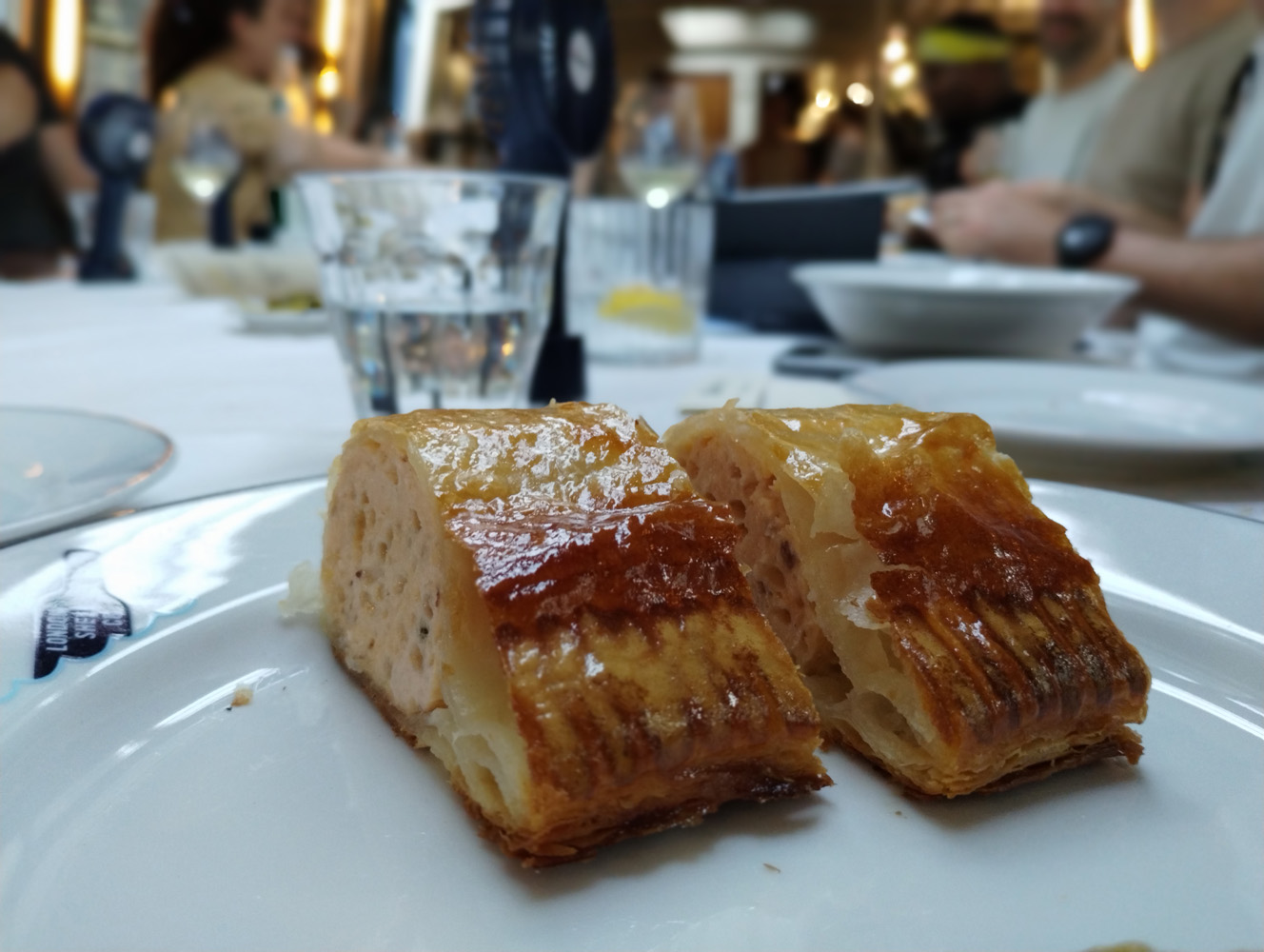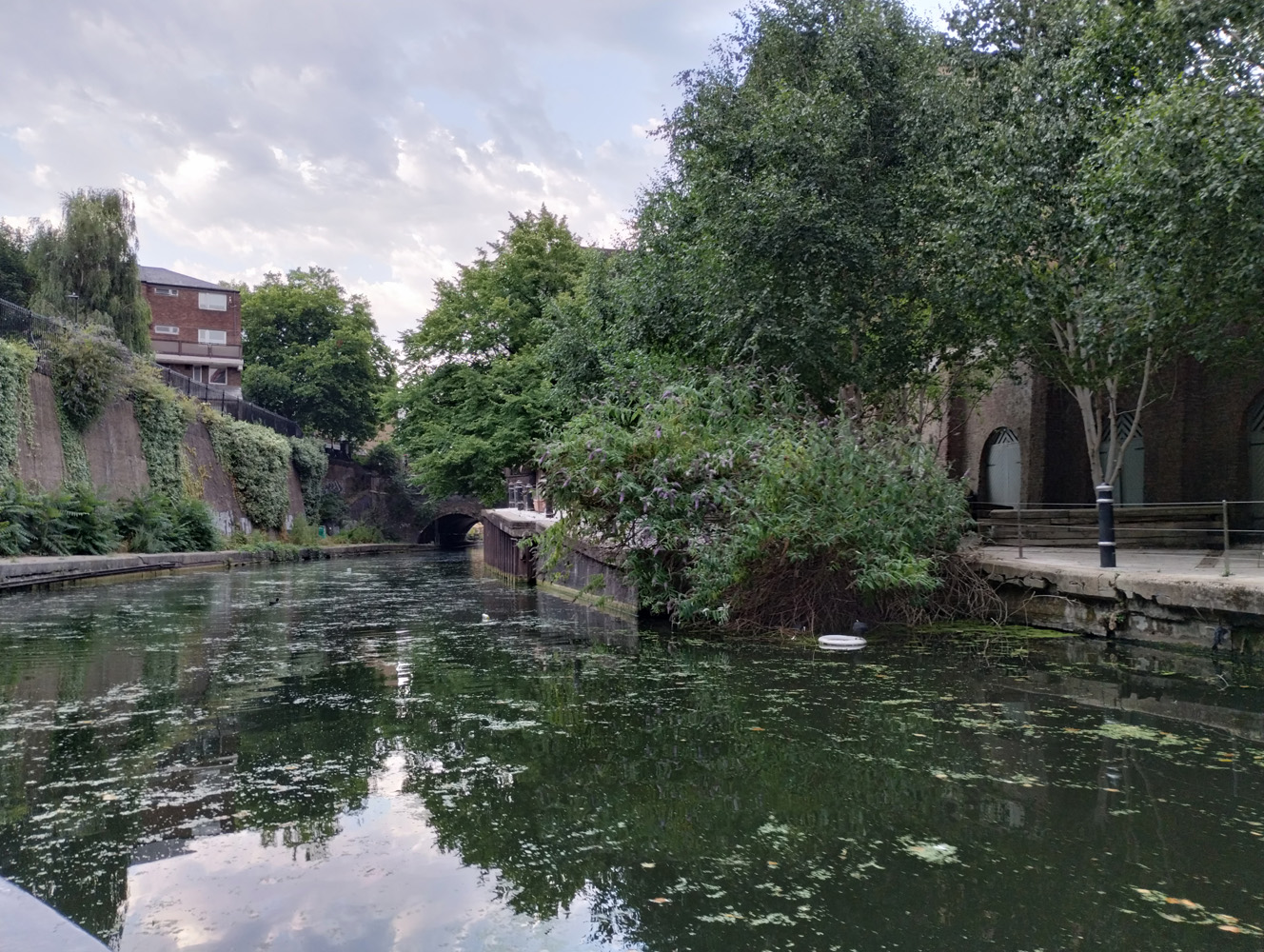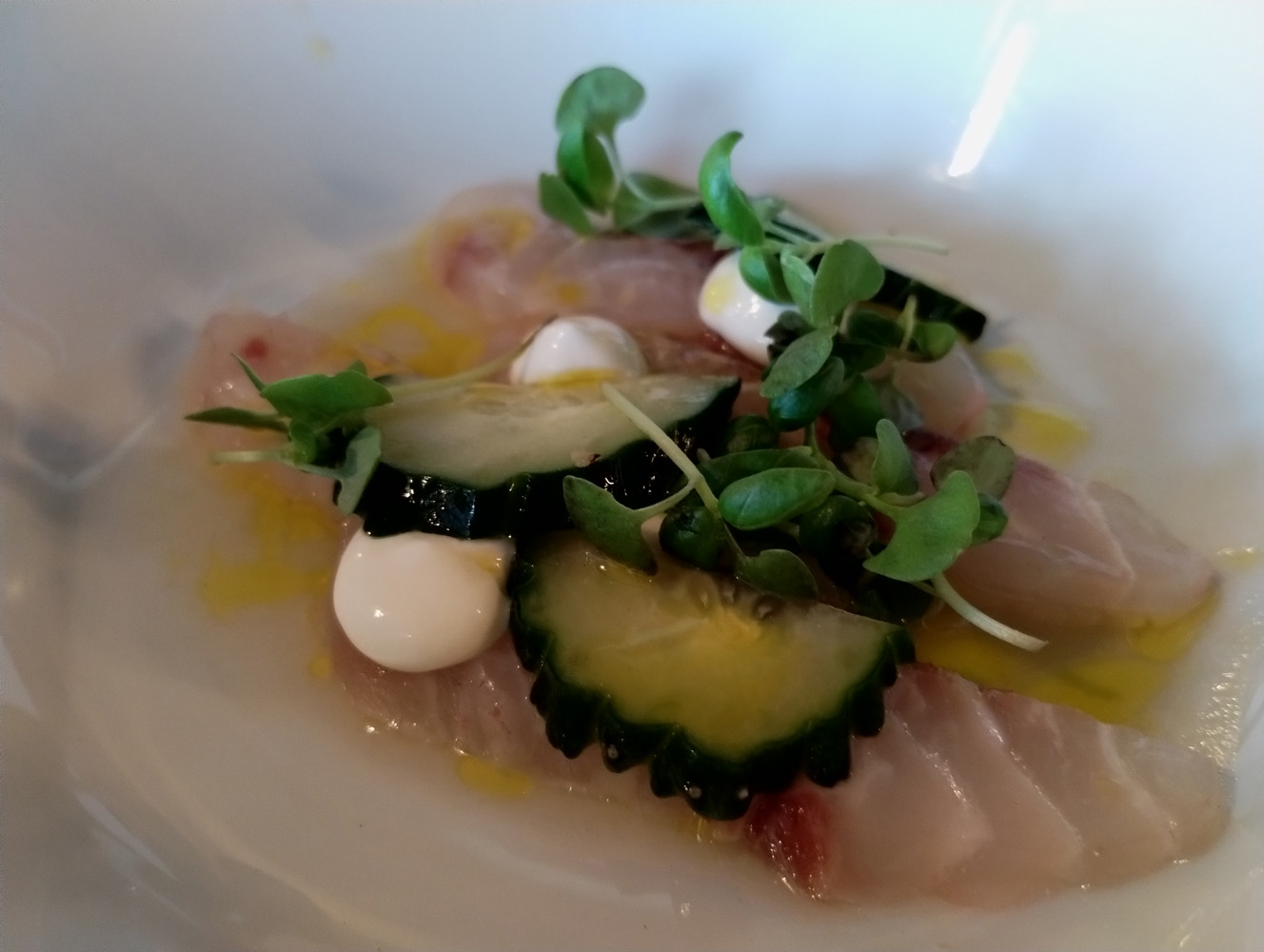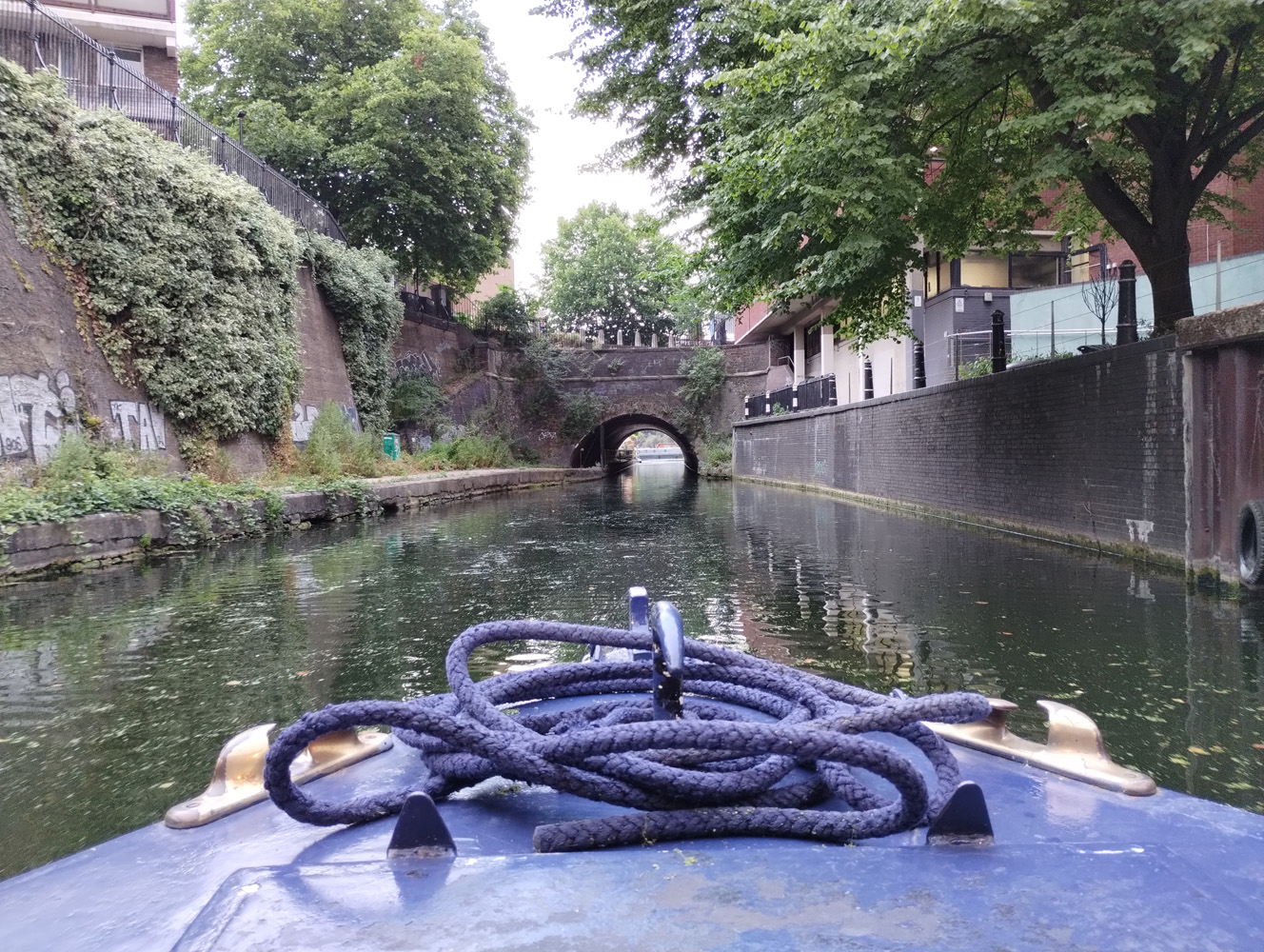 Motorola calls the 8MP ultrawide snapper a "2-in-1" lens, as it doubles as a depth sensor. Portrait shots don't look any more convincing than phones with software-only bokeh, though. Wide-angle photos lose detail compared to the main sensor and can look a little soft at the outer edges, but colours look fairly true-to-life.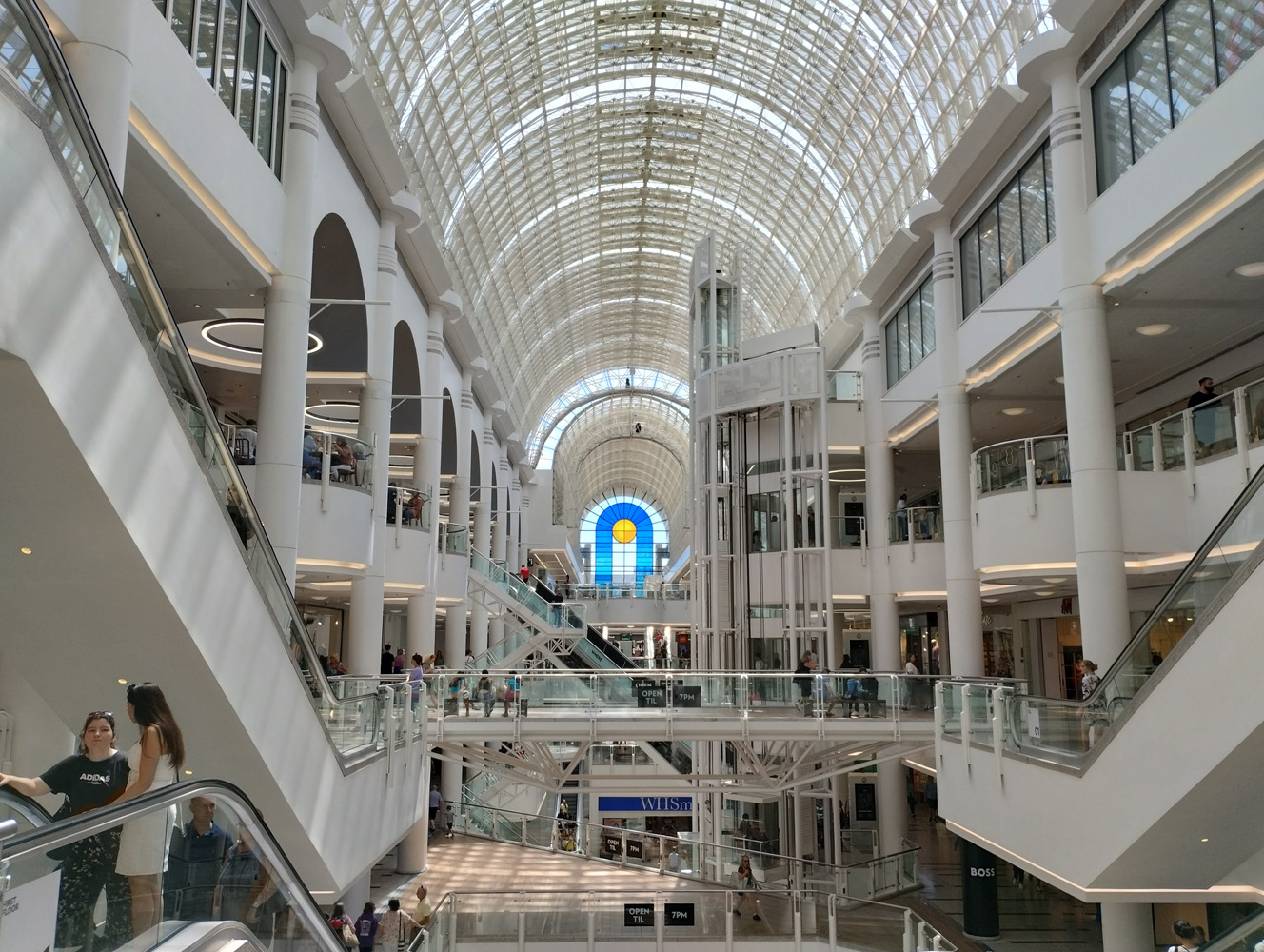 As expected, the 2MP macro doesn't capture a huge amount of detail. Focus distance is pretty close, and colours remain accurate, but it doesn't feel like a lens that'll see much use.
Selfies from the 16MP punch-hole camera up front are colourful and well-exposed, but quickly get soft as the light dims. The beauty mode is also turned on by default and annoyingly buried in the menus, so expect unnaturally smooth skin until you dig down and switch it off.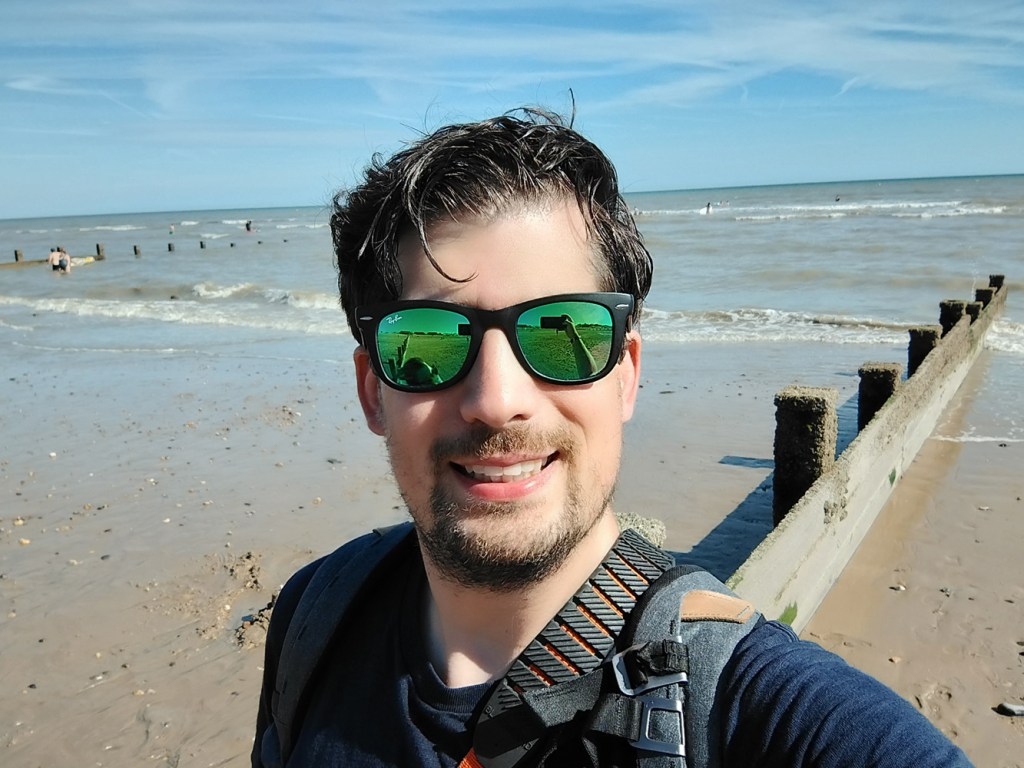 That aside, Motorola's camera app is just as simple as ever, with most modes just a swipe away. Dual capture is the standout, letting you use the front and rear cameras simultaneously, and the Pro mode is welcome for a bit of manual control. It's a little lacking on the video front, though: there's no 4K shooting, and only one speed for slow-motion capture, but at least you get 1080p recording at 60fps.
Motorola Moto G82 verdict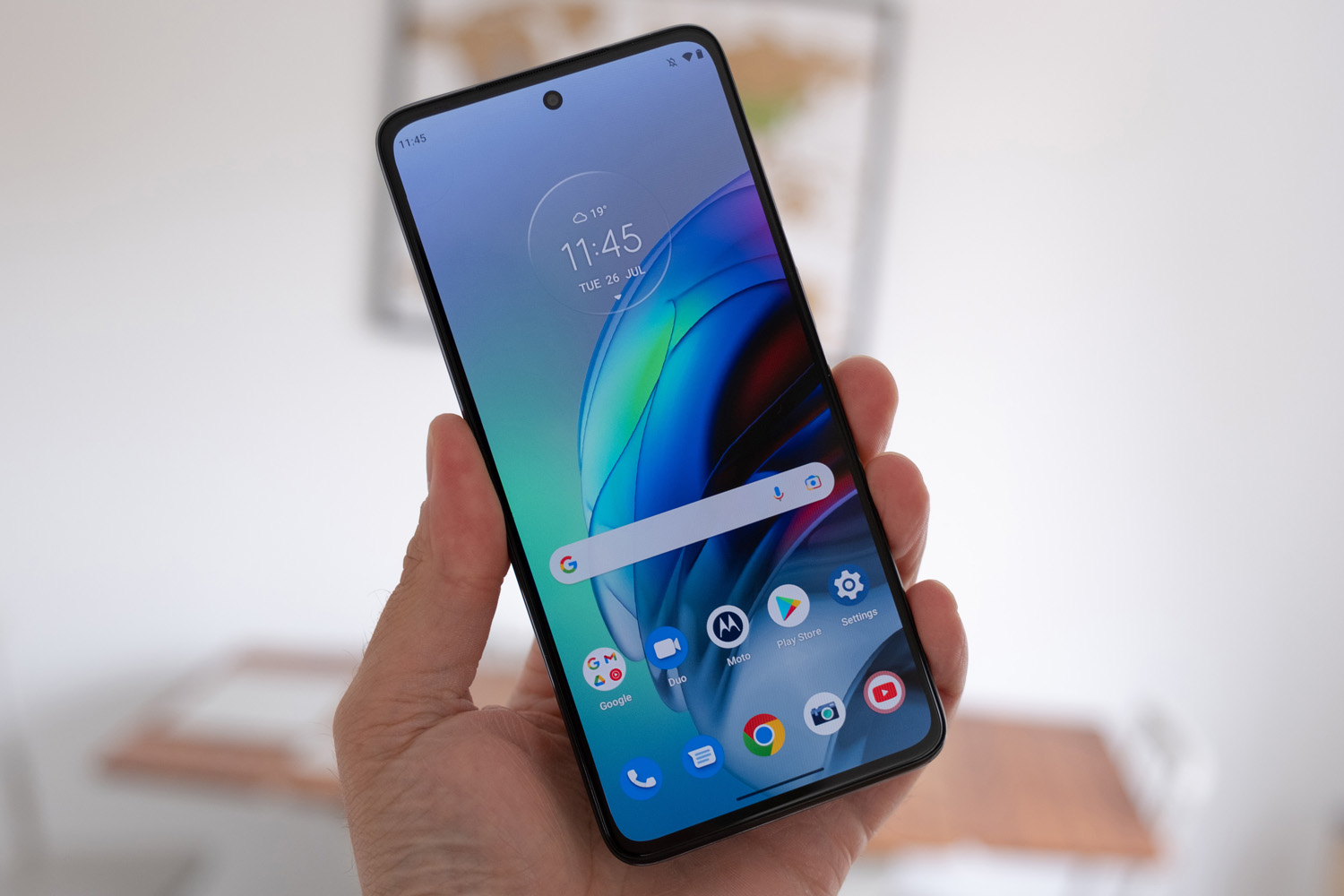 The G82 is easily the new sweet spot of the Moto G range – and a welcome reminder that Motorola knows a thing or two about making well-specced phones that won't sting your wallet.
The stabilised main camera, 120Hz OLED screen and big battery are all big wins for a phone that costs less than £300. Moto's softly-softly approach to Android works particularly well on low-end hardware, and overall performance isn't too shabby either.
Gamers might be better served by the OnePlus Nord CE 2, and the mediocre macro lens doesn't add much value, but otherwise you're getting an awful lot of phone for the cash here.
Stuff Says…
A keenly-priced all-rounder with a brilliant screen and long-lasting battery. It's not the last word in performance for the cash, but the Motorola G82 makes up for it with a no-nonsense take on Android and a capable main camera.
Good Stuff
Superb screen for the cash, with high refresh rate
Stabilised main camera takes impressively clear snaps
Long-lasting battery
Bad Stuff
More powerful rivals don't cost much more
Macro camera doesn't add much value
No 4K video recording
Motorola Moto G82 technical specifications
| | |
| --- | --- |
| Screen | 6.6in, 2400×1080 AMOLED w/ 120Hz refresh rate |
| CPU | Qualcomm Snapdragon 695 octa-core |
| Memory | 6GB RAM |
| Camera | 50MP f/1.8 w/ PDAF, OIS + 8MP, f/2.2 ultrawide + 2MP, f/2.4 macro rear. 16MP, f/2.2 front |
| Storage | 128GB on-board, microSD |
| Operating System | Android 12 |
| Battery | 5000mAh non-removable |
| Dimensions | 161x75x8mm, 173g |