Motorola Moto G7 review
Budget phone royalty gets an upgrade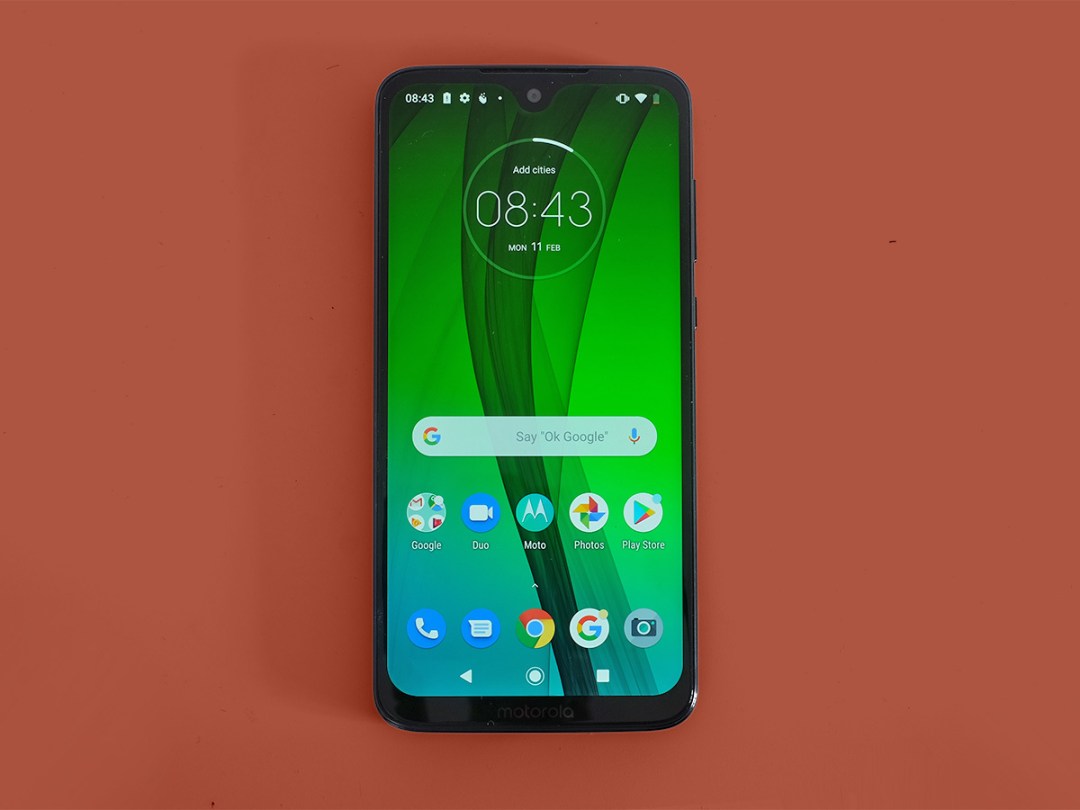 Friends who ask you for recommendations rarely go with what you suggested. You say "watch Moonlight", they watch Paul Blart: Mall Cop 2. Again.
We get this a lot, but with tech. However, the Moto G series is the one piece of advice they seem to follow, and they don't end up regretting it. A Moto G is a no-brainer choice for those after an affordable phone.
The question isn't whether the new Moto G7 is good. Of course is it. What's new is the real point.
This time around you get a faster processor, and a larger screen with a teardrop notch. The Moto G7 may be more of the same, but that's exactly what we wanted.
Design: Ahead of the Curve
Every year Motorola releases a Moto G and a Moto G Plus, an upgraded version with a few tasty extras. Sometimes that includes a bigger screen. Sometimes it doesn't. This year, it doesn't. The Moto G7 is a larger, and larger-screened, phone than last year's Moto G6. It's something to bear in mind if you had a Moto G6 and loved it. Loved it so much the screen cracked into a million pieces and now you're after a replacement. It's also, oddly enough, a more reserved phone that its predecessor. Last year Motorola was dead proud of the S-shaped swirl that zapped along its back when the thing caught the light. That has gone. The rear finish is a lot flatter this time. Perhaps Motorola decided there was no point trying to compete with Honor and its wild colour gradients. It's for the best: that war could get mid-afternoon-home-makeover-TV-show ugly quick. The more important parts of the design are still here. The Moto G7 has a true curved glass back, the kind you only used to find in pricey, high-end phones. This is a great look and feel, and helps hide that the phone is chunkier than most at 8mm thick The sides are aluminium, and the front has a tiny 2.5D curve at the ends of the front glass. Motorola has moved the fingerprint scanner over to the back. It's fast enough. You get 64GB storage as standard and a headphone jack. And then there's the notch.
Screen: Ripe for the Picking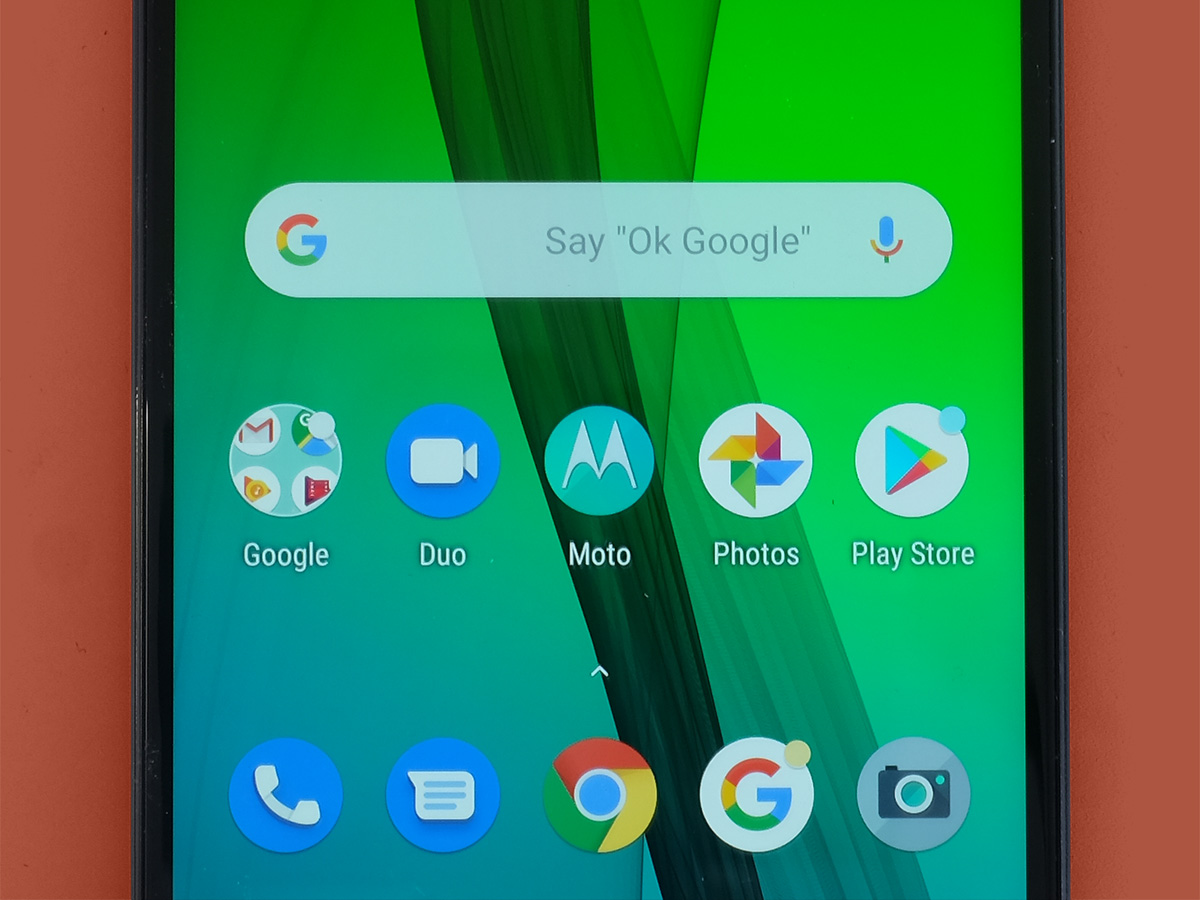 A Moto G with a notch was always going to arrive at some point. Motorola has chosen a teardrop notch, rather than the curved bar seen in most early notch phones. This is normally the least obvious kind, because it just swoops around the front camera, and is gone. However, the Moto G7's is unusually deep. It's bigger than the OnePlus 6T's, bigger than the Honor 10 Lite's. It's deeper than the Moto G6 Power's wider notch too. There's a certain cartoony charm to its curves, but bear the size in mind if you're expecting the notch to be as subtle as the finish on the back. Screen quality is, just like last year, excellent. The Moto G7 has a Full HD screen stretched out with extra pixels to fill the 19.5:9 shape. It's sharp. You actually have to try to notice the difference in sharpness between this and a phone three times the price. Colour is good too, and you get to choose whether you want ripe colour, or a more reserved and natural look, like choosing high cocoa content chocolate instead of Cadbury's Buttons. It doesn't half make you feel grown-up. Contrast is great, top brightness is high enough to handle sunny days. The screen is even big enough to make the Moto G7 feel like a true enthusiast phone. It does justice to high-end games and movies. Last year, you really had to upgrade to the Moto G6 Plus to get that effect. Even if you're upgrading from an ageing phone that was once top-end, you may well end up asking yourself, "why would you need more than this?"
Software: Gestures of Goodwill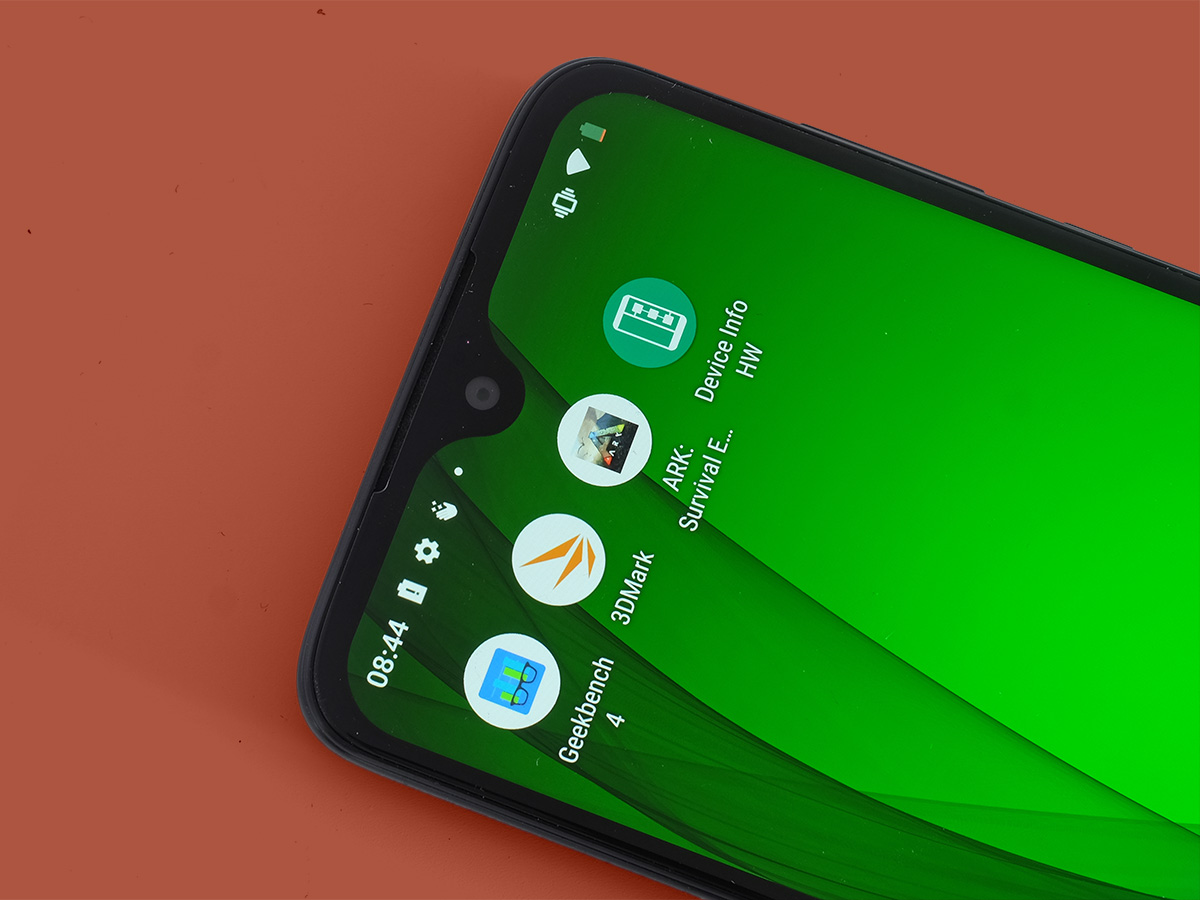 The Moto G7 software also has the comfort of a pair of fur-lined slippers. We'll probably feel this effect more than most of you as we've used Moto Gs since 2013. But it's also universal. There are no weird extras, no desperate attempts to inject a Motorola presence into the heart of Android. The Moto G7 does have a custom UI, but it's close enough to the standard Android interface that the differences don't matter. Motorola just adds a few extras to the edges, and most of them are turned off as standard. Active Display is the one that isn't, and is the best add-on. It's a display that pops up when you receive a notification, pick up the phone or give it a prod. Active Display shows the time, date, your battery life and icons representing any notifications that have popped-up since you last used the Moto G7. It's useful, classy and, as this isn't an "always on" display mode, doesn't have a big effect on battery life. Moto Actions are the other side of the Moto G7's custom software. Some of you will want to ignore these entirely, but they let you turn the torch on with a karate chop gesture, use a single gesture-based soft key instead of three or silence the ringer when you pick up the phone. There are 10 Moto Actions these days, and you can switch them on and off individually.
Performance: Short of Gaming Greatness
The Moto G7 is bigger than the G7 Play. It's fancier than the G7 Power. However, all three have the same processor, and roughly the same reserves of power. They have a Snapdragon 632, a fairly recent processor. By moving to Kyro cores from the Cortex A53s used last year, you get a slight CPU bump over last year's Moto G6. In Geekbench 4, the Moto G7 scores 4752. The Moto G6 scored 3542. It's a decent leap up. However, the situation is completely different on the GPU side, in that nothing changes. The Moto G6 had an Adreno 506 CPU. So does the Moto G7. Just like last year, the Moto G7 can play any game you like, but a few will creak along if you push those graphics sliders up too far. Most games handle this for you automatically of course, and this means some titles won't look as good on the Moto G7 as the Honor Play. That's one of the few budget phones that has a higher-end graphics chipset. Want another solution? Buy a Moto G7 Plus. Its Snapdragon 636's graphics hardware won't show up an Xbox One, but it's a good chunk more powerful than what you get here.
Camera: Selfie Satisfied
The Moto G7 also has a slightly lower-end camera than the G7 Plus. You get a 12-megapixel Omnivision main sensor, and a 5-megapixel depth sensor.
There are a couple of modes that use this second camera, buried in the modes menu. Both are designed for portraits of people. One blurs the background, the other cuts out your subject for a studio-like look.
You can try shooting a background blur image of another object, but this shows quite how far Motorola is behind a company like Huawei in terms of the software brains behind the blur. The Moto G7 leaves un-blurred parts around your subject a lot and there are often hard borders between parts in the background that are blurred, and those that aren't. Still, pick the right scene and you can get some dramatic-looking results.
Normal photos are a lot better. In daylight, shots look punchy and have rich but mostly natural-looking colour. Motorola's software isn't quite the best at ramping up dynamic range to give you lively looking images even when the sun's in the shot. But it does still make huge enhancements. You can actually see this happen if you skip to the gallery right after shooting. First the image will look dull apart from the bright bits. Wait a second or two for the processing to do its job and, wham, you suddenly have a completely usable image.
The Moto G7 also has a better lens than the G7 Power, with a wider f/1.8 aperture. Better low light performance is the headline boost it's meant to bring. However, it also results in much less purple fringing in your shots, where tree branches can seem like they have purple outlines. And sharpness at the corners of the frame is better here too.
When the Moto G7 and G7 Power have the same sensor, this shows how much the lens quality matters.
Night image quality is better too. We've been spoilt recently by all the phones with "A" modes that let you take the equivalent of long exposure shots handheld. The Moto G7 doesn't have this turbo-charged night shooting. It's hard to get too excited about the low-light image quality here. But for the price it is still above average.
The phone's 8-megapixel selfie camera is decent too. In daylight, you'll see plenty of fine detail. And just like the rear camera, image quality often dramatically improves over what you see on the preview screen as this doesn't reflect all the tricks the software plays. Ideally you want the camera app to show more-or-less what you'll get. The Moto G7 doesn't. But it's the results that matter most.
Changing the screen's colour mode also affects the saturation you'll see in the photo gallery too. If you like your displays super-saturated the Moto G7's images may look less lively than you thought when on your laptop or Instagram.
Still, selfie fiends should check out the G7 Plus. It has the same sensor the G7 uses for its main camera, but on the front, for better low-light selfies.
Battery Life: Frugal Fast Charging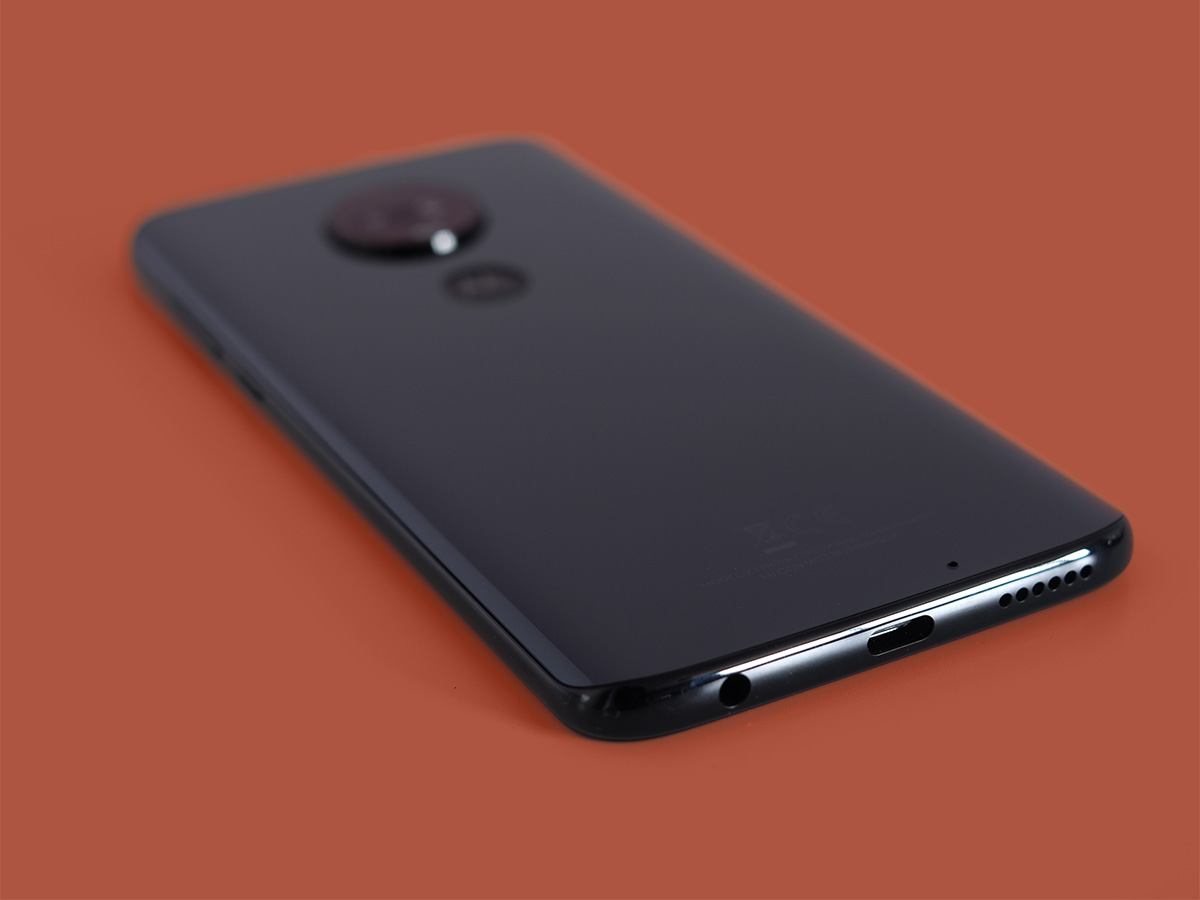 The Moto G7 has a 3000mAh battery, just like the Moto G6. Shifting to the G7 from the G7 Power, this is a depressing downgrade. You can't leave the house for the night with 40% left and be sure you won't be filled with battery anxiety as you check train times on the way home. It won't last two days. The Moto G7 Power may have a worse screen, a plastic back and chunkier frame, but that stamina difference is a real reason many of you should consider the G7's tubbier cousin. Let's be fair to Motorola, though. The Moto G7 still reliably lasts a full day, and you'll usually have enough of a buffer by bedtime to let you know it can handle a late night that ends with a night bus ride home. But two day use? Nah. Predictably, the Moto G7 does not have wireless charging. It does have fast charging courtesy of Motorola's Turbopower system, and you get a fast charger in the box.
MOTO G7 VERDICT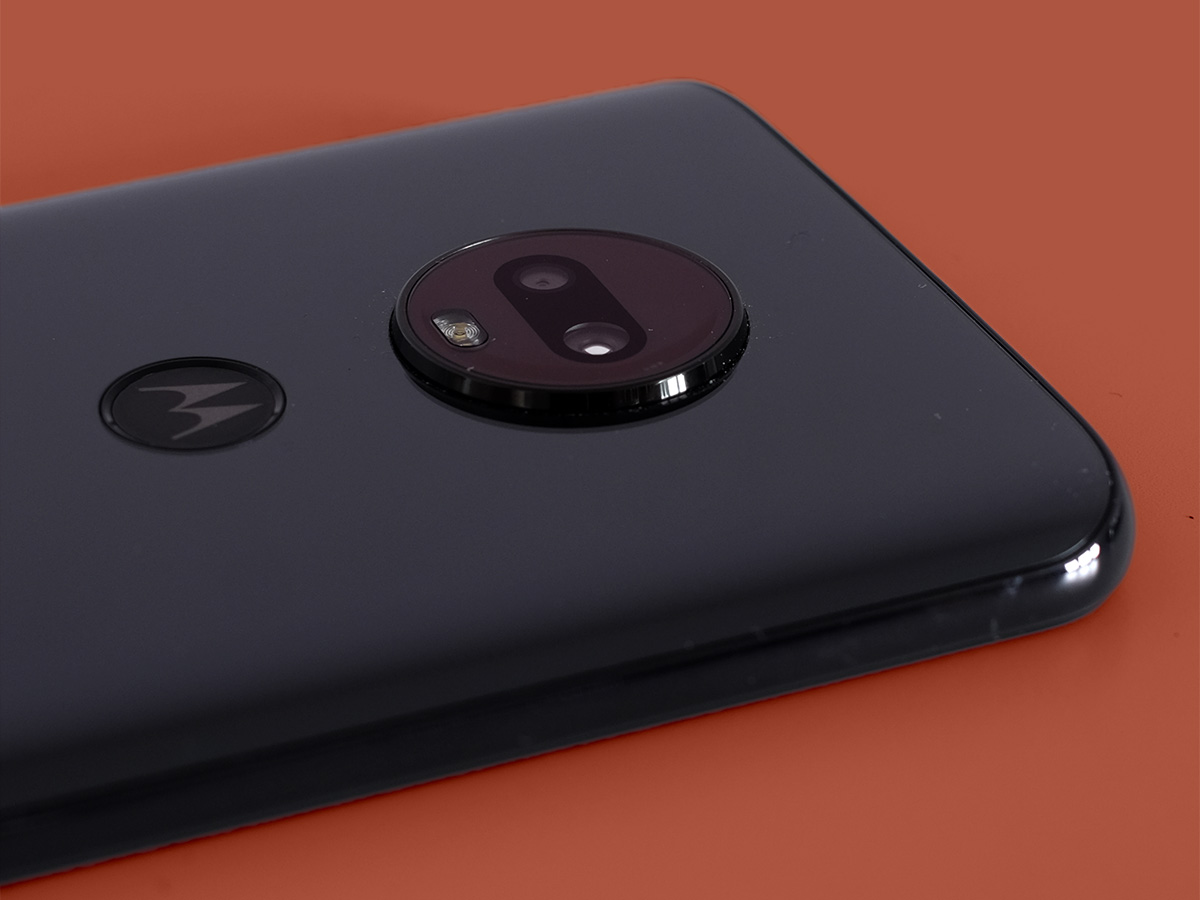 The Moto G7 seems like the default option in this year's line-up of just about the most venerated affordable phone series, ever. It's not the cheap one, the long-lasting one or the fancy, more powerful one. However, as this year differences between the G7 and the G7 Plus are relatively minor if you're not a keen gamer, it's probably the right pick if you're after an expensive feel and a sensible price. Sure the Xiaomi Mi 8 Lite is bolder and more powerful, a better bet if you want the most tech for your money. But outside of tech fiend friends, it's probably the Moto G7 clan we'll recommend thanks to its disarmingly friendly hardware and software.
Stuff Says…
The competition has heated up, but we'll still recommend the Moto G7 to many in 2019
Good Stuff
Smart, classy design
Big screen
Decent camera
Bad Stuff
Not the best at the price for gaming
Unusually chunky notch