Motorola Moto G5 Plus review
Can the Moto G5 go big but stay budget?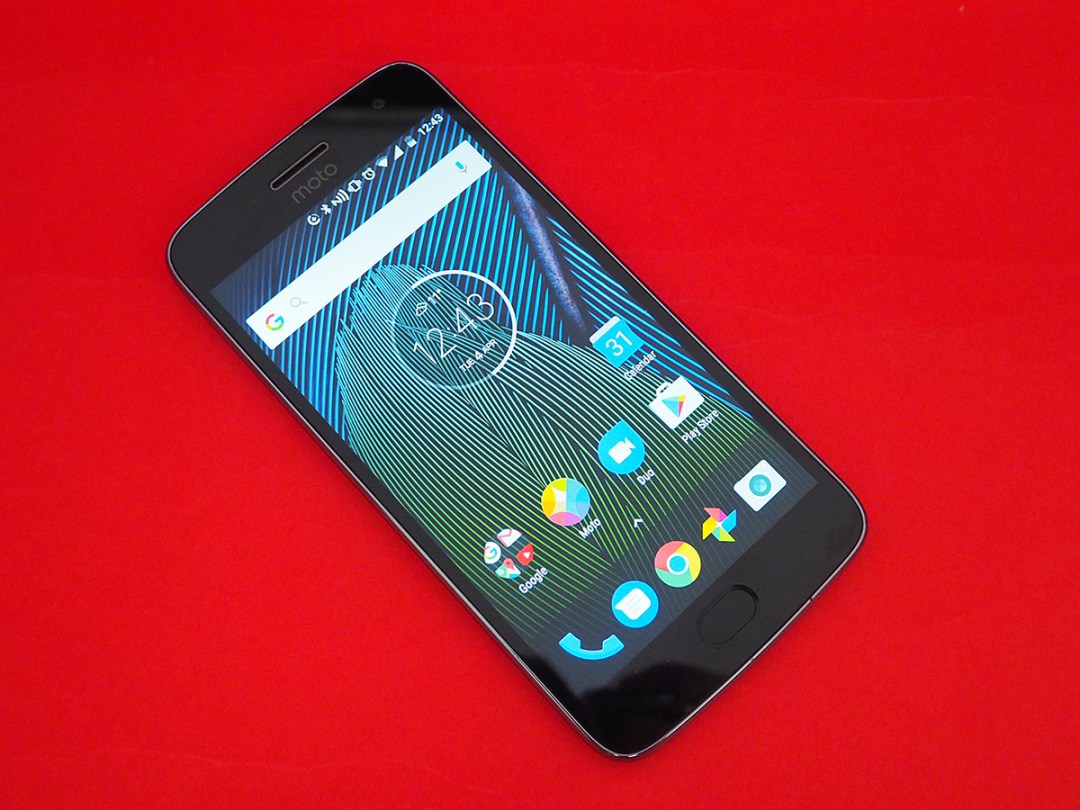 Admit it: you're always tempted to go large. Anyone that says they've never succumbed to the pressure of super-sizing at McDonald's is clearly an impulsive liar.
It's why Plus-size versions of standard-size smartphones are so appetising. When you're already spending a fortune, you might as well pay a little extra for a larger screen and slightly better specs – just look at the iPhone 7 Plus or Google Pixel XL.
When it comes to Motorola's Moto G5 Plus, though? The selling point isn't quite as clear – at least here in the UK, where we're treated to the fantastic Moto G5.
The Moto G has regularly held the budget phone throne, and the G5 looks set to continue that trend. The Plus, meanwhile, offers a few improved specs and a slightly (and we mean slightly) larger screen, but it's not immediately obvious whether these upgrades are worth the price hike.
Moto G5 Plus Screen: Bigger means better?
In the smartphone world, 'Plus' usually means you get a half-inch screen size upgrade at least, often resulting in a 5.5in display at the bare minimum.
The Moto G5 Plus, though? It has a 5.2in screen – only 0.2 inches bigger than the standard model. If Subway tried that trick, there'd be riots.
It's not like you get a pixel bump, either. The Plus shares the same full HD display resolution as the G5. That's nothing to complain about, especially in a sub-£300 phone, and it's still an eye-pleaser, but it does mean the pixels aren't as densely packed as they are in the standard G5.
The difference is so marginal you wouldn't notice unless you had both phones side-by-side, but we think the vanilla G5 has the edge when it comes to picture sharpness.
There's a surprising lack of contrast, too. Cheaper alternatives such as the Blu Vivo 6 present the dark setting of Stranger Things' Upside Down world with a far greater clarity. The G5 Plus does a better job at handling explosive and colourful carnage of Avengers: Age of Ultron, but it's still not one of the standout pictures at this price range.
In short, while the Moto G5 Plus is more than capable of playing YouTube videos with crisp colours, it's not the best option if you're after a phone to fuel your Netflix box set binges.
Moto G5 Plus Design: Yawn of a new grey
With such a minor bump in screen size, you'd expect the G5 Plus to be smaller than most Plus-size smartphones. That's not entirely the case, though – because the chunky bezels above and below the screen make this a real pocket-squeezer.
At least the curved edges and rounded corners help it fit nicely in your palm, and it's not ridiculously large; I could still type out messages with one hand, for instance, and my digits aren't exactly massive.
So the Plus is a practical enough option, but on the flip side it's not exactly a looker. I wouldn't go so far as to call it ugly – just plain.
There's no hiding that this is a budget phone once you get it in your hand, on account of the plasticky feel. There's a metal plate on the back, but the frame is pure plastic, despite what Motorola's marketing campaign might tell you. Sure, it's coated with a metallic finish, but it's still plastic underneath.
In terms of looks, the Lunar Gray model I reviewed fails to stand out in any meaningful way. But on the bright side, no thief will look at the G5 Plus and determine that it's a must-steal.
Moto G5 Plus performance: Smooth sailing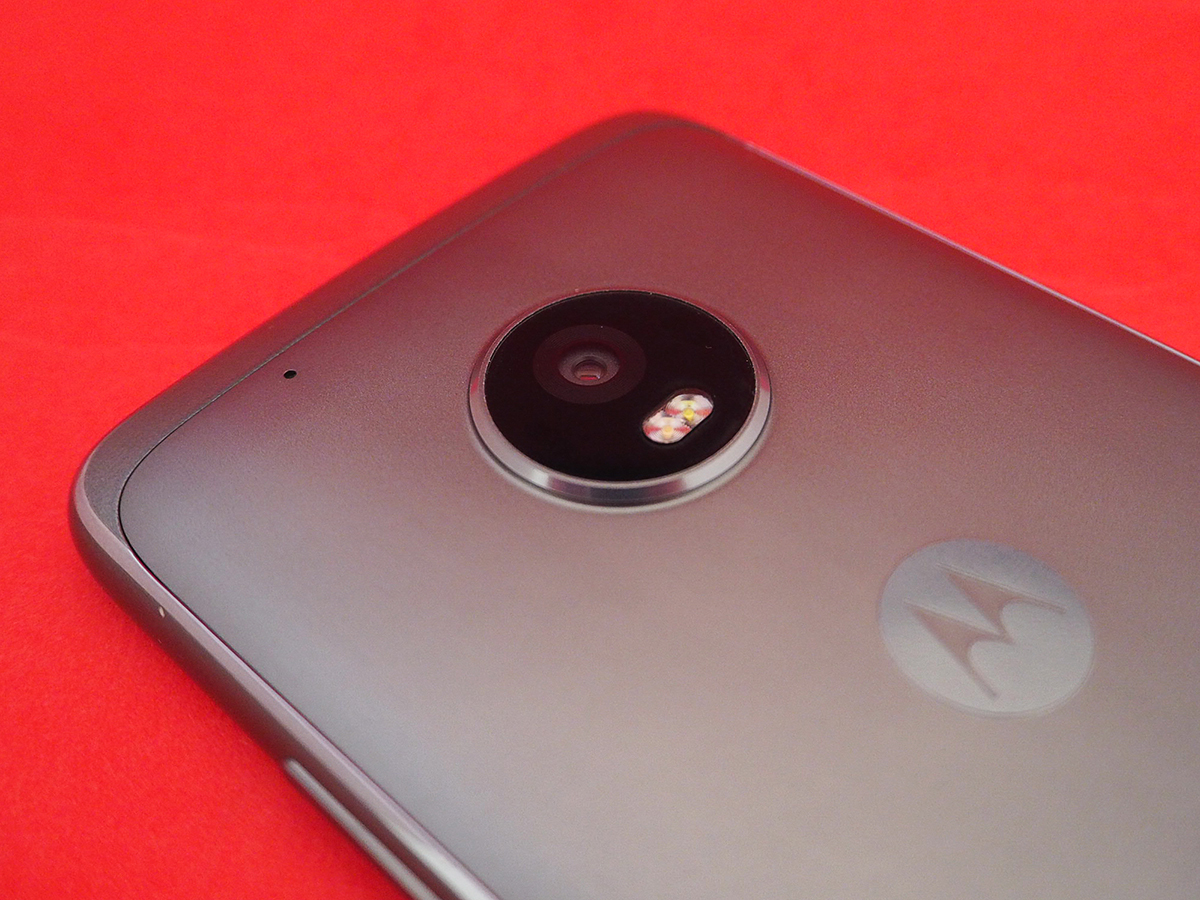 With a Qualcomm Snapdragon 625 processor and 3GB of RAM, this is one of the speediest budget smartphones out there. The likes of Asphalt 8 load up quickly, getting you in the driver's seat in a blink of an eye. And once you're there, you won't find any stalling in performance.
If you use your smartphone as a gaming machine – and we don't just mean Candy Crush and Pokémon Go – then the Plus is definitely a better pick than the standard G5, which has a measly Snapdragon 430 CPU.
The Plus handles everyday tasks, multitasking and simply navigating through Android 7.0 with aplomb too. Place a digit on the fingerprint sensor and the phone springs to life in a matter of seconds. Even the split-screen function that comes with Android 7 runs smoothly, without any blips.
With a Geekbench 4 score of 4067, the Plus has double the raw speed of its smaller twin. The CPU power is perhaps the most notable upgrade between the phones, but whether it's enough to squeeze an additional £80 from you depends on what apps you intend on using; if you don't do much more than the Twitter-Facebook-Instagram triangle, then the upgraded processor will likely go to waste.
You get 32GB of storage on board, but you can add extra capacity with a microSD card if you find yourself short on space.
Moto G5 Plus Battery: Turbo Powered
The other major perk of buying a bigger phone? A bigger battery.
At 3000mAh, the G5 Plus can easily outlive the day, with the mid-range CPU and 1080p screen staying fairly energy-frugal. With reserved use, I've even managed to edge towards the 48-hour mark.
If you're continuously texting, social media browsing or, you know, actually using your phone throughout the day, though, battery life should get you from sunrise to sunset.
Unlike the G5, you can't take the back off the Plus and replace the internal battery. Considering this is a rarity in 2017 anyway, and that using an external battery pack does just as good of a job, I don't see this as a major problem.
The headline grabber, though, is the bundled TurboPower charger. After 15 minutes hooked up to the mains, it'll get you six hours of battery life – really handy for those last-minute rushes out of the house. For a full tank of juice, it usually takes just over an hour to charge.
Unfortunately, this Moto is still living in the past with a microUSB port rather than USB-C. If you've been committed to budget phones in recent years, then you likely haven't had a USB-C-compatible phone, but it would be nice to be able to ditch old-school cables once and for all.
Moto G5 Plus Camera: Catch in the act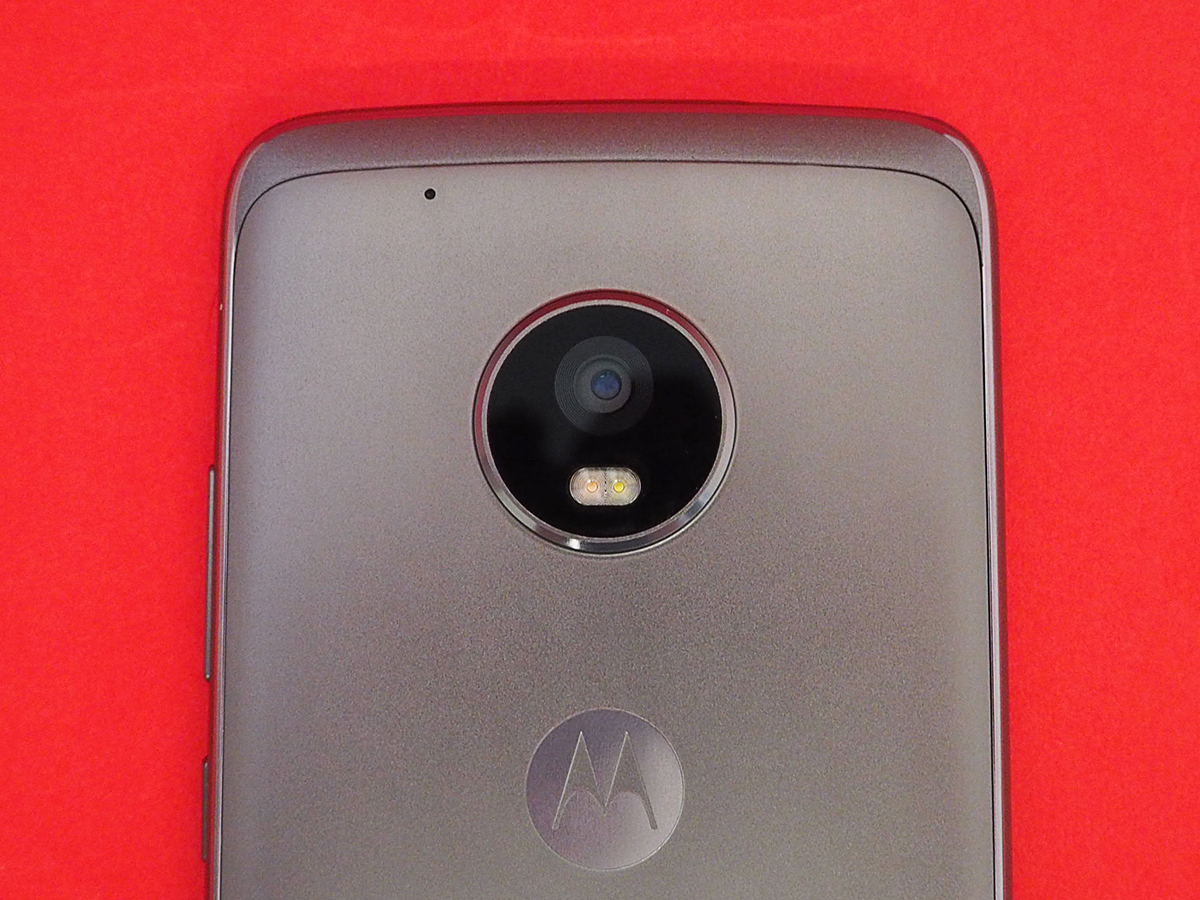 When it comes to cameras, the Moto G5's 13MP snapper might have a higher pixel count, but there's a lot more going on behind the scenes on the 12MP G5 Plus.
For starters it has dual-pixel autofocus, which Motorola says makes it 60% faster at locking on to its target than the Moto G4. That should come in handy if you're forever trying to snap your hyperactive kids, or have pets that refuse to sit still.
Essentially, you're getting the same sensor setup as you'd find on a Samsung Galaxy S7, only for a fraction of the price. Combined with an f/1.7 lens, it can take some truly stunning photos in natural sunlight, with accurate colours and plenty of detail.
It's clear to see the difference between this and the regular G5 – showing where your extra cash is being spent.
Take it inside, though, and there's a noticeable drop in quality. Images are less clear in low light, appearing slightly blurry and more prone to noise.
However, we've been spoilt by the dual-camera setups of more premium smartphones recently, and the G5 Plus is still a cut above most smartphones at this price range.
Otherwise you get the same features as the standard G5: HDR shooting, a panorama mode and an identical 5MP wide-angle lens front camera.
The Plus does get 4K video capture though, which is a great step up from full HD shooting – even at 30fps. In natural light, you can capture video that is most certainly punching above its weight for the price.
Moto G5 Plus features: Take a swipe
Beyond the slightly speedier performance, there's not a huge amount of difference between the Plus and vanilla G5 once you get stuck into Android.
Both run Android version 7.0 Nougat, with a UI that's very close to Google's stock version. The Plus gets 'one button navigation', though: this lets you use the fingerprint reader, instead of onscreen software keys, to open up recent items with a hold, go to the Home screen with a tap, or go back a page by swiping. It's similar to what the Huawei P10 now does, albeit with slightly different presses.
This feature sounds cool at first, but takes a while to adjust to – especially since our muscle memory has grown attached to hitting those familiar Android buttons.
After a week with the G5 Plus, I've started to get the knack of it, but it can still become frustrating due to how little space there is for your digit to manoeuvre.
The fingerprint reader also has NFC, so you can use your smartphone with Android Pay. This is exclusive to the Plus edition, and could be worth paying the extra for if you're an Android Pay convert. If you can live without a digital wallet, though, the vanilla G5 cuts out NFC to keep the price down.
MOTOROLA MOTO G5 PLUS VERDICT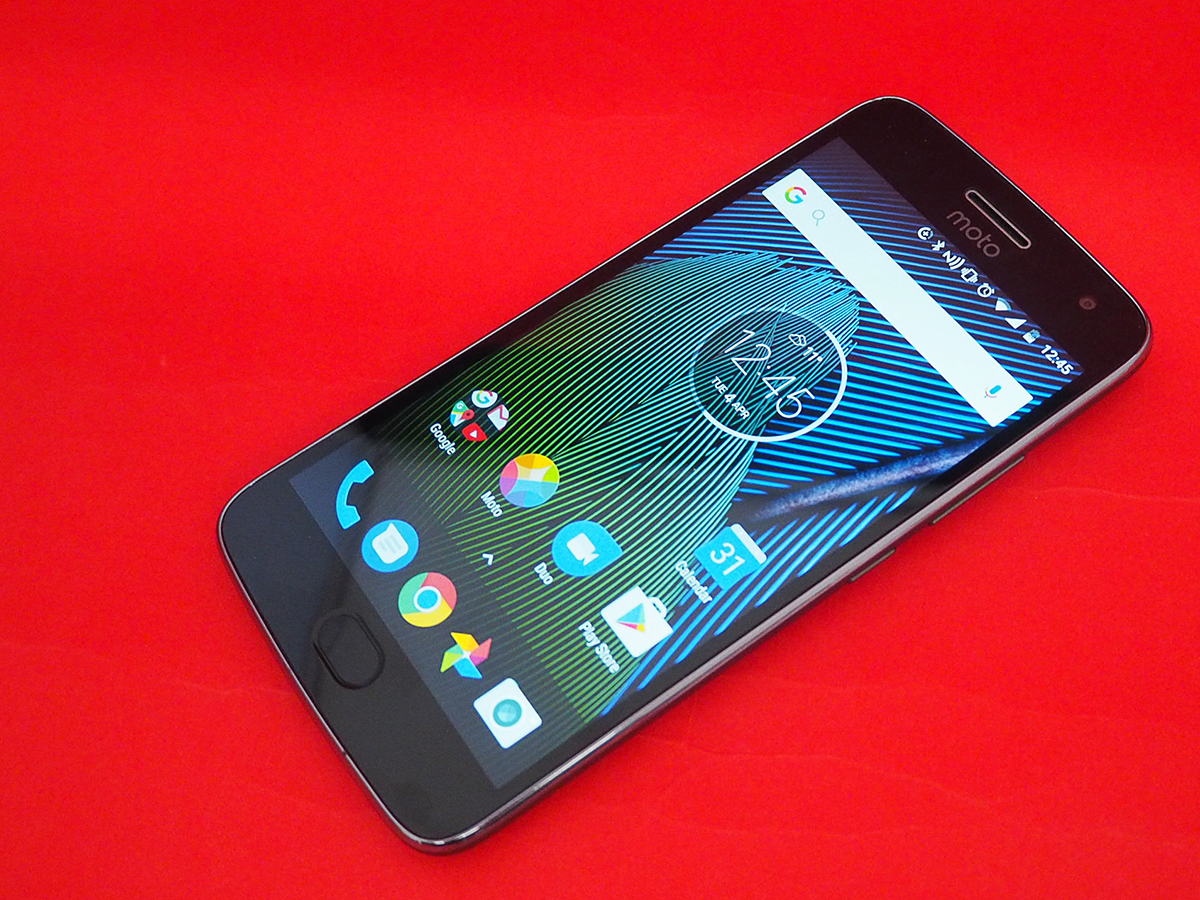 At £170, the Moto G5 is still a true budget king. The Plus was always going to have to work hard to justify an £80 premium, and the scant few extra features it delivers don't really do enough.
Sure, the rear camera is a welcome step up, and the battery gets a noticeable boost too, but the screen size hardly budges and build quality isn't a massive step up from the vanilla phone.
For a handset with "Plus" in the title, that's sort of misleading.
Whether the upgrades are worth the extra cash is entirely dependant on what you want to use the phone for. If you want your budget phone to handle gaming, shoot 4K video and work with Android Pay, then you'll want the Plus. The camera is much faster to use, and quality is better too; if photos that pop are all you care about, the Plus could be a winner.
But if that all sounds like overkill and you just want a smartphone that does the basics brilliantly without costing a fortune, the standard Moto G5 still rules the roost.
Buy the Moto G5 Plus SIM free here from Lenovo
Tech specs
| | |
| --- | --- |
| SCREEN | 5.2in 1920×1080 LCD |
| CPU | Qualcomm Snapdragon 625 octa-core |
| MEMORY | 3GB RAM |
| CAMERA | 12MP f/1.7 rear w/ autofocus, dual-LED flash. 5MP, f/2.2 front |
| STORAGE | 32GB on-board, microSD expansion |
| OPERATING SYSTEM | Android 7.0 Nougat |
| BATTERY | 3000mAh non-removable |
| DIMENSIONS | 150x74x7.7mm, 155 g |
Stuff Says…
A few bonus features over the standard Moto G5 don't quite make up for the jump in price for this Plus-size model
Good Stuff
Nippy performance for the cash
Decent battery, with handy TurboCharging
4K video recording is a nice extra
Bad Stuff
Not as great value as the vanilla Moto G5
Screen only slightly bigger
By-the-numbers design