Meridian D-ILA review
Hmm, a digital projector that costs more than the combined outlay required to bring up a child. Looks like that family tree will have to wait…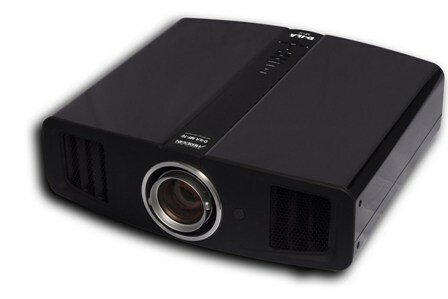 We're a tolerant bunch here at Stuff, but if there's one thing we can't stand it's pricey kit that's no better than its thriftier rivals. So when Meridian's latest projector package crashed onto our desk with a £14,250 price tag, we approached it with caution.
But even without turning it on, our gadget senses started tingling. Boasting an impressive combination of LCD and DLP technologies, the D-ILA projector promised a barnstorming picture.
Retina pleaser
And we weren't disappointed. With the ability to employ the three imaging chips of an LCD unit plus the mirrored surface of the DLP chipset, the D-ILA delivers a visual performance powerful enough to extinguish the sun.
Nothing can compare to this beast, not even SIM2's excellent C3X Link, which we thought represented the pinnacle of digital projection.
Secret weapon
Not only does it also possess the SIM2's secret weapon of three separate imaging chips for each primary colour, it boasts full HD capability with a resolution of 1920 x 1080. It's also over £2,000 cheaper than the SIM2.
[MPU]
And all of this technical clout arms it with enough clarity to leave blisters on your eyeballs. Colours appear rich and infinite, motion is super-smooth and tonal variations are dealt with impeccably.
Meridian claims that its D-ILA package looks as good as film. We reckon it's better.