LG U830 review
A Chocolate clamshell with a creamy HSPDA filling, the U830 promises to be both tasty fashion phone and speedy web tool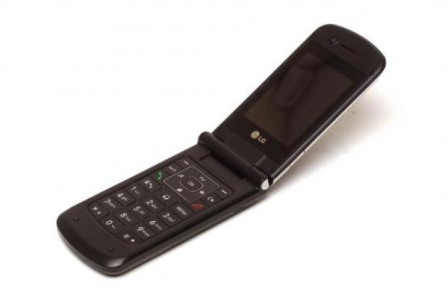 The original Chocolate phone was very much a Dairy Milk-like experience: instantly gratifying, but lacking depth or sophistication. As if to acknowledge this, LG has since released the Shine, which brilliantly combines metallic looks and a strong feature set.
But the Chocsters aren't finished yet. A few months back the first Chocolate clamshell appeared, and now 3 has given it a power-up by adding HSPDA functionality and releasing it as the U830. 
Two-faced
In its closed form, the U830 is a sleek and shiny clamshell. It has the trademark glossy finish and the glowing touch-sensitive music keys give it added lustre.
Unfortunately, the look is tarnished when you open the phone up. Inside, it's a bog-standard, plain Jane with a matt-black keypad and uninspiring 2.2-inch screen. It's not terrible, but just doesn't quite match the exterior's allure.
Memory loss
When it comes to features, the U830 is equally half-baked. It does have some very handy extras. You get stereo Bluetooth for listening to tunes on your wireless cans. The QVGA screen is a nice improvement on its predecessor. And, impressively, it's HSDPA-ready, which potentially gives you broadband web-surfing speeds.
But there are two big clangers. Firstly, 3's HSDPA network isn't launching until summer, and even then it won't be nationwide. Of course, 3G isn't bad for downloading the odd song or checking the news, but not being able to use a phone's headline feature is a bit frustrating.
Equally annoying is the U830's lack of a memory-card slot. How a music phone can make a point of having dedicated buttons and then only give you room for a handful of albums (there's at least 180MB internal memory) is beyond us. It certainly made Sony Ericsson's Walkman family chuckle.
Average cam
Elsewhere, this Chocolate flipper continues to be an 'almost' phone. The camera has been upped to 2MP, but doesn't take great shots even when you take into consideration its lack of autofocus and flash. Call and sound quality is also fine, but the menus tend to get a bit sluggish when music is playing.
This is a fashion phone, though, so slating its features is slightly missing the point. Fashionistas with a phobia of candybar and sliders should certainly give it a look. But, with the feature-packed Shine now strutting down catwalks, the feeling remains that this Chocolate should have been a lot sweeter.
Use it with…
Stuff Essentials – Bluetooth headphones